Learn how to track and trace your vehicle
---
Step 1: Click the filter option on the 'Driver' column.

Step 2: Select drivers and switch on the filter.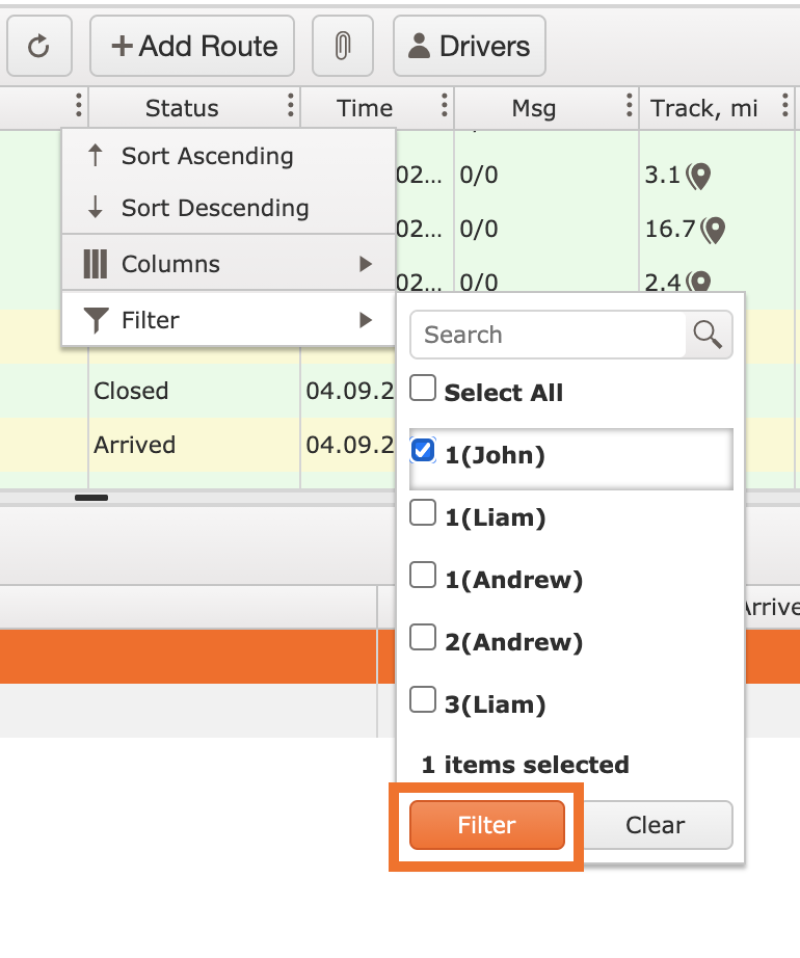 Step 3: At the moment on the map you can track your filtered drivers.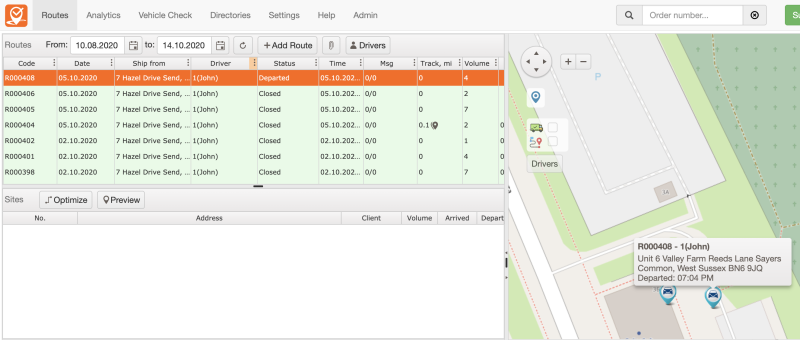 Step 4: Also you can switch on the filter by status or by any other column.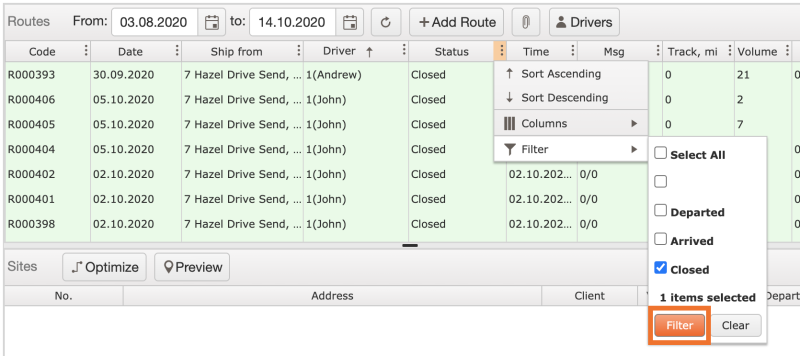 Step 5: Track your vehicles and drivers by status directly on the map.