10 Global Companies Pledging to Go Carbon Neutral in 2022
Updated on July 12, 2022 by Andrew Ahearne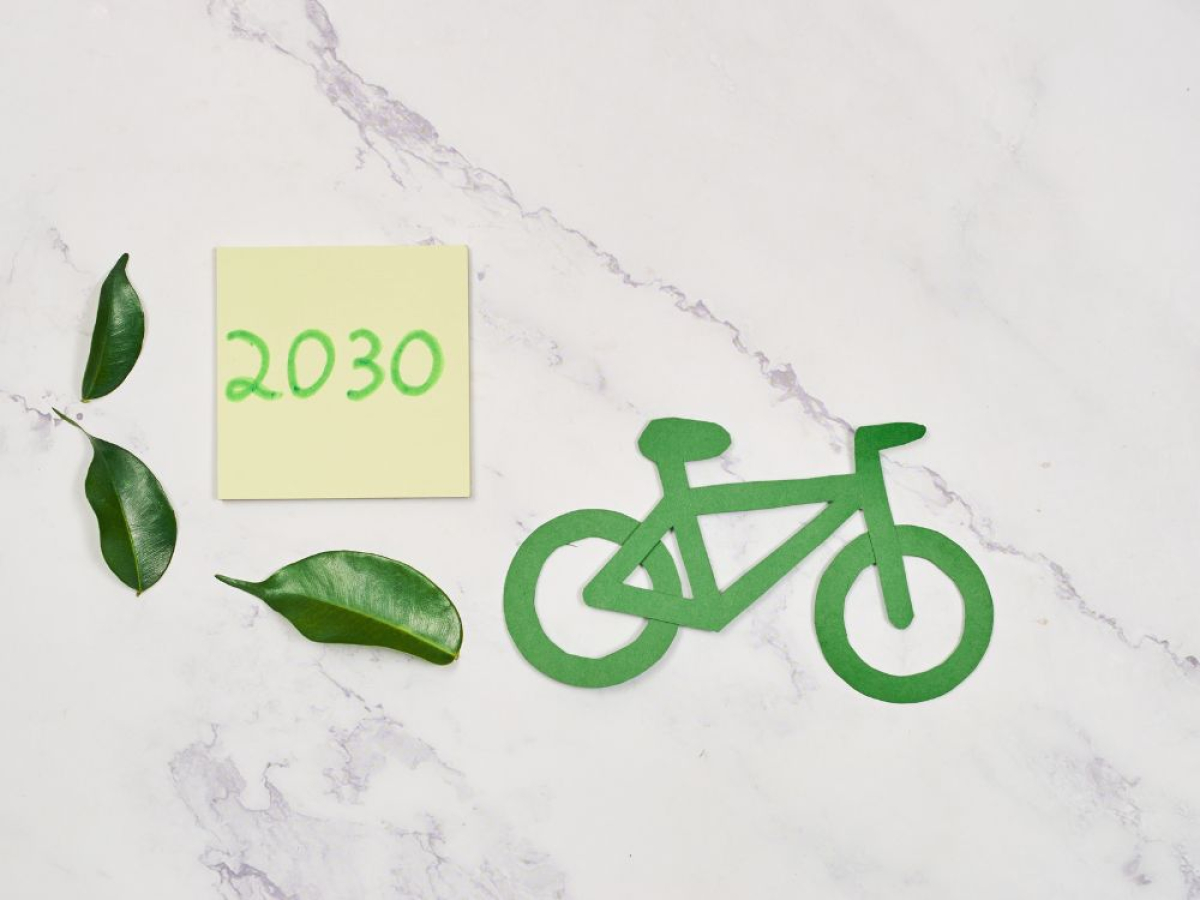 In this post, guest writer Andrew Ahearne goes over the list of top 10 global companies that have pledged to go carbon neutral.
---
Buzzwords such as carbon neutral, carbon offsetting or net-zero emission have been around for some time. In 2022, many companies, especially those in transportation, are encouraged to contribute to this cause through carbon neutral shipping.
According to the International Energy Agency, transportation accounted for about 26% of total energy-related CO₂ emissions in 2018 - that's no small number!
But what does it mean to be completely carbon neutral, and how can we achieve this?
Carbon neutrality, or having a net-zero carbon footprint, occurs when the total amount of carbon dioxide and other greenhouse gasses emitted is balanced by an equivalent amount being removed. The removal and storage of carbon dioxide is called carbon sequestration.
Carbon dioxide (CO2), as most of you know, causes climate change by trapping heat and radiation at the ground level, resulting in ground-level ozone. This gas is emitted when we drive our cars, use natural gas to heat our homes or fly in airplanes.
To solve this problem, some of the world's biggest companies have started working towards being carbon neutral.
10 companies going carbon neutral
Here are 10 global companies that pledged to go carbon neutral in the following decades.
1. Amazon
Amazon has committed to being net-zero carbon by 2040 across its businesses. This includes eliminating emissions from its own operations and shipments and those generated by the electricity it purchases for use. The company has also pledged to invest $100 million in reforestation projects worldwide.
In terms of energy use, Amazon ordered 100,000 electric delivery vehicles and invested in renewable energy projects like a solar farm in Virginia. Electric vehicles emit no tailpipe pollutants and are especially more prevalent in today's landscape of soaring fuel prices.
2. Apple
Apple has announced its plan to become completely carbon neutral by 2030. The tech giant has committed to reducing its emissions by 75 percent and investing in clean energy sources to offset the remaining 25 percent.
The company's goal is to have net-zero emissions across its entire business - from manufacturing to packaging to transportation - within the next ten years.
3. FedEx
FedEx plans to go carbon neutral, which they call "FedEx CarbonZero," to achieve net-zero emissions by 2040. The first step will be to reduce emissions by 30 percent by 2025 and offset any remaining emissions with carbon credits.
FedEx has already taken some steps toward reducing its carbon footprint.
In 2016, the company announced it would purchase up to 50 million gallons of jet fuel from renewable sources such as waste oils and fats.
FedEx also plans to invest $200 million in new fuel-efficient aircraft over the next few years.
4. Ford
Ford has pledged to go carbon neutral by 2050, and the company has committed to reaching net-zero emissions from its vehicles and facilities worldwide. To achieve this goal, Ford will invest in electrification, renewable energy, and other sustainable technologies.
The company's plan includes investing $11.0 billion in electric vehicles through 2022, including 40 new electrified vehicles globally.
Ford is also working on developing a solid-state battery that could triple the range of its electric vehicles. In addition, the company plans to increase its use of renewable energy sources like solar and wind power.
5. IKEA
Ikea, one of the world's largest furniture retailers, plans to go carbon neutral in 2030. To reach its goal, the company will invest in renewable energy, increase energy efficiency, and offset any remaining emissions with carbon credits.
6. Microsoft
Microsoft has committed to becoming carbon neutral by 2030, and the company has already been offsetting emissions since 2012.
So far, Microsoft has invested $700 million in Carbon Fee and Dividend projects, including a wind farm in Texas, a solar project in Chile, and a forestland conservation project in Washington state. The company has also committed to using 100 percent renewable energy to power its operations by 2025.
7. Starbucks
As of right now, Starbucks plans to achieve carbon neutrality by 2025. Their first step is reducing their emissions by reducing waste and using more efficient equipment.
They will also work with suppliers to help them transition to renewable energy sources. In the meantime, Starbucks will be offsetting its emissions by investing in forest Carbon Partnerships. These investments will help protect forests and the communities that depend on them.
8. Walmart
Walmart has committed to becoming carbon neutral by 2040. They plan to eliminate as much greenhouse gas pollution from their operations. They aim to manage and restore at least 50 million acres of land.
Walmart is also taking this one step further by seeking to manage and restore one million square miles of ocean in the next decade.
9. Unilever
As part of its commitment, Unilever will invest €300 million over the next three years in carbon-reducing projects. The company has also pledged to reduce emissions from its operations by 50 percent by 2030.
To offset the remaining emissions, Unilever plans to purchase carbon credits. These carbon credits can be used to finance renewable energy or energy efficiency projects that help reduce greenhouse gas emissions.
By going carbon neutral, Unilever hopes to set an example for other companies and help drive change on a global scale.
10. IBM
One of the world's largest computer companies and systems integrators, IBM, aims to offset all its carbon emissions by 2030.
In its 2021 report, IBM announced that it is updating its goals to achieve net-zero greenhouse gas emissions.
They aim to do this by:
Reducing greenhouse gas emissions by 65 percent by 2025 against base year 2010.

Procuring 75 percent of the electricity they consume worldwide from renewable sources by 2025 and 90 percent by 2030.
With climate change becoming an increasingly pressing issue, it's more important than ever for businesses to do their part in reducing emissions.
How you can contribute to carbon neutrality
Today, it's more critical than ever to contribute to carbon neutrality in our own ways. According to Phi Dang, director of home service company Sidepost,
"As individuals, we can take many small steps to help the environment. It doesn't have to be an all-or-nothing approach."
No matter how big or small, every contribution helps. If you're looking for ways to offset your carbon footprint, consider these options.
1. Calculate your company's carbon footprint. You can use a carbon management software or a carbon footprint calculator. These can be found and filled out online in a few minutes.
2. Look into your worst carbon indicators. It's best to start where your company is emitting carbon the most.
3. Take action. Different companies have different processes, which require varying solutions to unique problems. Once you know where your company has identified areas in its supply chain that can be more eco-friendly or carbon neutral, it is easier to make tangible and measurable steps.
A UK storage company, Henfield Storage, routinely looks at its process and makes changes to be more efficient. Processes can include anything from transportation to production and packaging.
While aiming for carbon neutrality to build a more sustainable world is a noble goal, it should be noted that there are different ways to achieve it. Because having zero-carbon emissions is exceptionally challenging, some companies opt for offsetting as it is a more practical choice to become carbon neutral.
Wrapping up
By offsetting your carbon emissions and aiming to go carbon neutral, you send a powerful signal to your community and competitors that you are a thought leader in your industry. People and customers are now more conscious of their choices and purchases.
Taking steps towards carbon neutrality, no matter how simple, shows that you are committed to contributing to a sustainable future.