NEW: Real-time Feedback Notifications for Customers
Updated on November 17, 2021 by Yulia Miashkova

You can now collect real-time customer feedback on completed delivery via a dedicated notification sent via email or SMS. This option is available as an alternative to collecting customer feedback together with an e-signature on the driver's phone.
---
Collecting real-time feedback on delivery
Customer feedback is the cornerstone of any business strategy. The delivery business is no exception - you want to make sure your customers have the option to rate your service in a way that's easy and comfortable for them.
Users of Track-POD courier software have long been relying on our paperless solution to collect real-time customer feedback. The driver would use their Track-POD app to get the customer's electronic signature together with the option to rate the delivery service.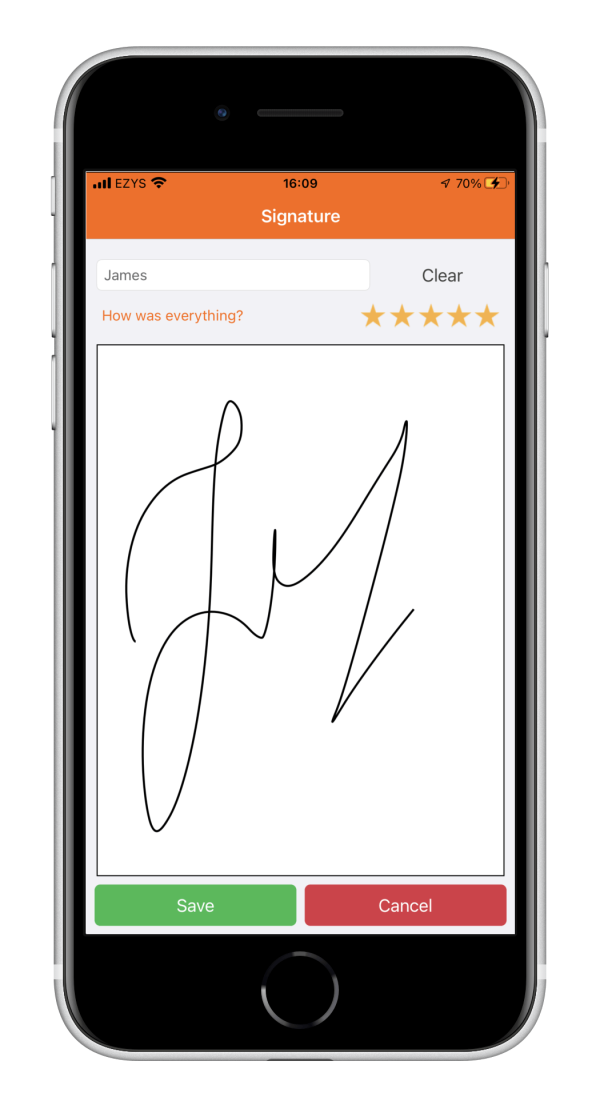 The new way
With our most recent update, we introduced the option to collect customer feedback via a separate notification. This notification is sent to the customer by email or SMS as soon as the driver marks the job as completed.
The workflow is very easy: you share a link that leads to the live tracking window the customer was using to track and trace their delivery. On the page, there's an option to rate the order 1-5 stars as well as leave a comment on the service.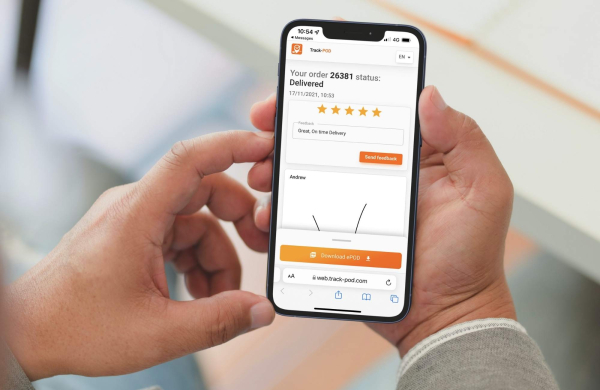 The importance of real-time customer feedback
When collecting customer feedback, it's crucial to give users all the tools to do it comfortably. When you choose to get feedback through a dedicated notification vs collecting it on the driver's phone in-person, you give the customers privacy. Then they're more likely to leave honest feedback.
What is more, the new option to collect real-time feedback with a dedicated notification comes in handy for businesses that offer contactless delivery. The driver simply doesn't have to get in physical contact with the customer in order to collect their rating.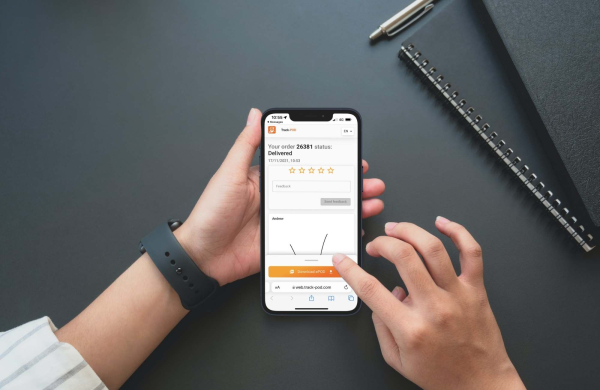 As soon as the customer has rated their order, you'll see the rating in your order analytics dashboard. This helps you keep track of customer satisfaction and reward the drivers whose reviews are the best.
Start collecting real-time feedback today
To activate the option to send a dedicated feedback notification to the customer, you'll need to head over to Settings - Mobile Workflow. There, all you need to do is switch to the Live tracking page option for collecting customers' feedback.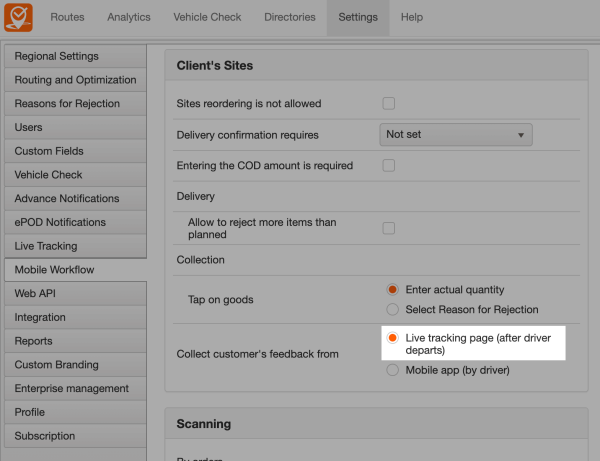 You can then adjust the text of your email or SMS notification prompting the customer to rate their order. By customizing the notification, you can align it with your brand voice and improve customer centricity of your service.
Wrapping up
Whatever way you choose to collect real-time customer feedback, it's important to actually listen to it and make adjustments to your operation whenever needed. To find out more about Track-POD last-mile delivery software and courier app, book a free demo and see our solution in action.