Driver Onboarding: Get Started Faster Using These 5 Tips
Updated on August 23, 2022 by Yulia Miashkova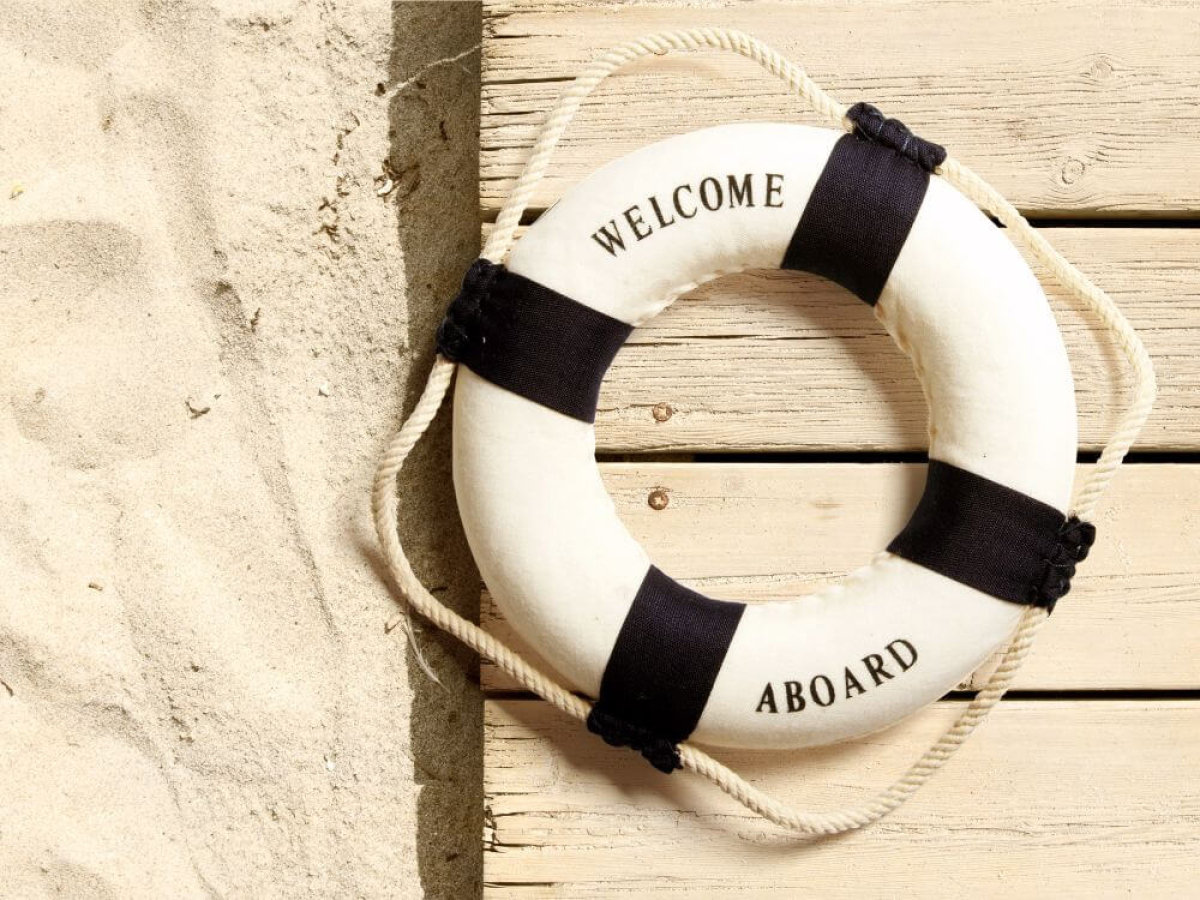 The issue of driver onboarding is something fleet managers know all too well. Driver shortages and high turnover rates result in the need to onboard fast and waste no money while your new hires are getting started.
Whether you choose to work with part-time delivery drivers or hire full-time employees only, the orientation process has to happen for all of them. This includes giving your staff the tools to succeed.
How do you make sure the driver onboarding process doesn't slow you down? Use the tips below and make the most of new employee training with Track-POD delivery driver app.
The truth about driver onboarding
New employee onboarding always boils down to how complex your systems and processes are.
If you hired somebody it means that the person is qualified enough to do the job right away. The question is, how quickly can the new hire master your processes and tools to do the job?
Commercial truck drivers are no different. If the driver's job is to transport packages and collect delivery confirmation, they need the tools to do this.
Depending on how many orders they need to fulfill daily, what territory they cover, and whether or not they need to plan their own routes or get any paper documents signed, the tools will vary in complexity and scope.
More tasks means longer onboarding. More complex tools and systems means longer onboarding. The trick, therefore, is to remove all extra tasks and go for smarter, easy-to-use tools that help drivers do more in less time.
Let's take it one step at a time.
1. Remove extra tasks
The idea of having one person fulfill a lot of different tasks may sound lucrative to some managers. In reality, it comes at a cost of lesser efficiency and human error due to unfocused attention.
For example, delivery drivers can be tasked with building their own routes, sometimes without even being given the necessary GPS apps to do so. The result is inefficient routes and unpredictable workload.
It's one thing to not be able to afford a full-time dispatcher. And another - sticking to manual work and ignoring all of the automated tools already out there.
Say, an advanced delivery system will build multi-stop routes in seconds while a human dispatcher would need hours to do so.
When you invest in versatile tools like Track-POD delivery software, you can remove extra tasks like route planning from your drivers' plates. The AI will handle routing for you so there's no need to train your drivers additionally.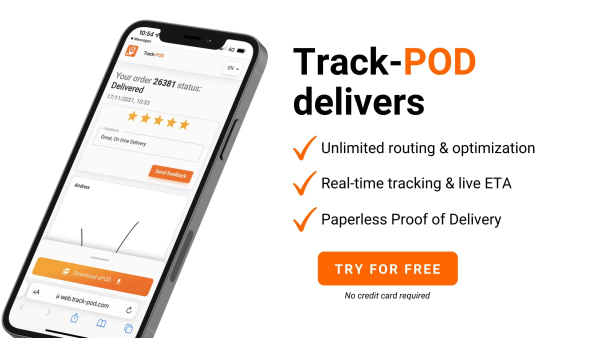 2. Minimize the toolkit
Removing extra tasks and limiting the toolkit may sound counterintuitive to the growth model businesses need to adopt to compete and succeed.
Removing tasks by automating them and limiting the toolkit to the apps you use to their full potential makes a lot more sense and sounds appealing to any business owner.
Minimizing the toolkit for faster driver onboarding means going for all-in-one tools that handle many tasks at the same time. Take Track-POD dispatcher web app and driver mobile app as an example.
Here's what you can do with Track-POD's solutions.
Multi-stop route planning in seconds.
Fuel, mileage, and load optimization.
Shipping labels & barcode scanning.
Proactive vehicle maintenance.
Navigation & task management.
Customer notifications & live tracking.
Proof of Delivery or collection.
Real-time analytics & historical reports.
All this can be done with just 2 tools: a web app for the dispatcher and a mobile app for the driver. As a result, driver onboarding can be minimized to learning one tool that takes care of every task the driver has.
3. Choose easy tools
Easy-to-use is a buzzword a lot of apps use. The question is, can your older, less tech-savvy drivers learn the tools quickly and use them without difficulty?
Easy doesn't have to mean limited. There are advanced tools on the market that are intuitive and easy to learn, while providing Enterprise solutions like a free barcode scanner built into the drivers' mobile app.
Easy also means versatile, and this echoes the previous point. Tools that you can use out of the box, without paying extra for enabling add-ons, and solve many tasks with, will always be easier to learn.
Here's what Track-POD customers have to say about deploying the driver app.
"Training drivers on the mobile app was seamless. Track-POD is simple enough just to visually go through a video and you know how to do it."- Steve Del Fatti, Senior Manager, Supply Chain Solutions for Veritiv Canada (now Imperial Dade Canada)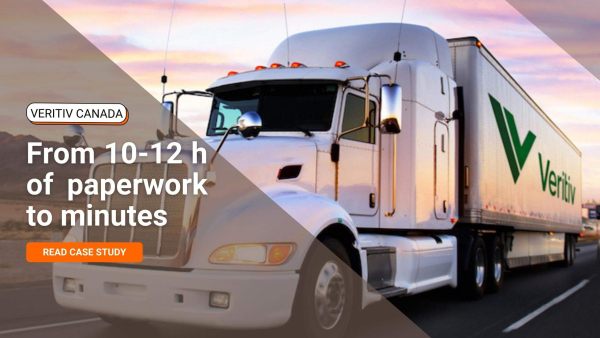 4. Prioritize flexibility
If you're concerned with driver onboarding, it probably means you're either getting started or dealing with high driver turnover, possibly considering hiring contract drivers.
Because driver tools will cost you, and every user counts, it makes sense to go for apps and software that offers flexibility in terms of the number of users and user rights.
While some software providers will charge you per driver, others offer unlimited users and charge per number of tasks. And some vendors like Track-POD can do both.
With Track-POD delivery software, you can either pay by driver/vehicle or by the number of tasks you can add and process per month. When you choose to pay per number of tasks, you can add and remove as many drivers as you need without paying extra.
Driver onboarding will therefore not cost you anything on top of what you pay for the software license. However many new hires you need, all can be added to the system without additional charges.
5. Promote peer learning
When it comes to driver onboarding, instructional videos will never be as good as other drivers sharing their experiences, common challenges, and solutions identified along the way.
This is not to say that drivers don't need support from their managers or, say, video materials created for faster comprehension and learning. On the contrary: the more support you can give, the better.
Another question is whether or not your drivers need that support seeing how you give them easy-to-use tools and the expertise of other drivers.
Peer learning in this regard means more experienced drivers onboarding new hires, demonstrating how to use the tools and what kind of processes there are.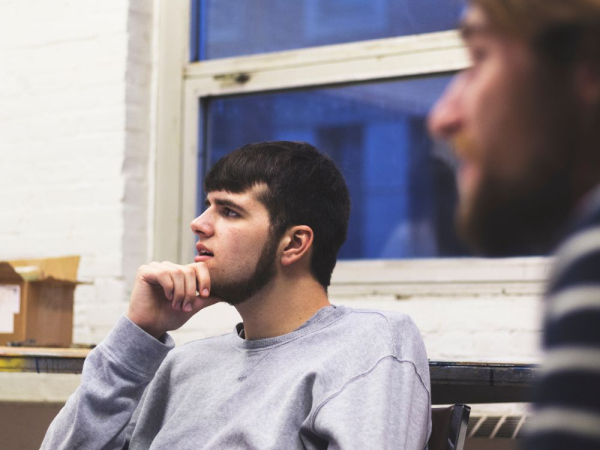 While some things are intuitive, load confirmation, order transfer, or paperless Proof of Delivery need some context and instructions. No one is better at giving those than other drivers who have done all of the above in the same context.
Final thoughts
Driver onboarding is one of those things that business owners and fleet managers need as fast as possible, as efficiently as possible.
Seeing how there's no need to complicate things and advanced solutions can be found and implemented even by small business operations, there's every reason to make your drivers' and managers' lives easier with easy onboarding.
I hope you can use these tips to speed up driver onboarding and go full speed without losing efficiency. If you're curious about Track-POD's apps and solutions to driver management and dispatch, book a demo or start your free trial now.