Best GPS for Truck Drivers in 2023 [Android & iOS]
Updated on February 01, 2023 by Yulia Miashkova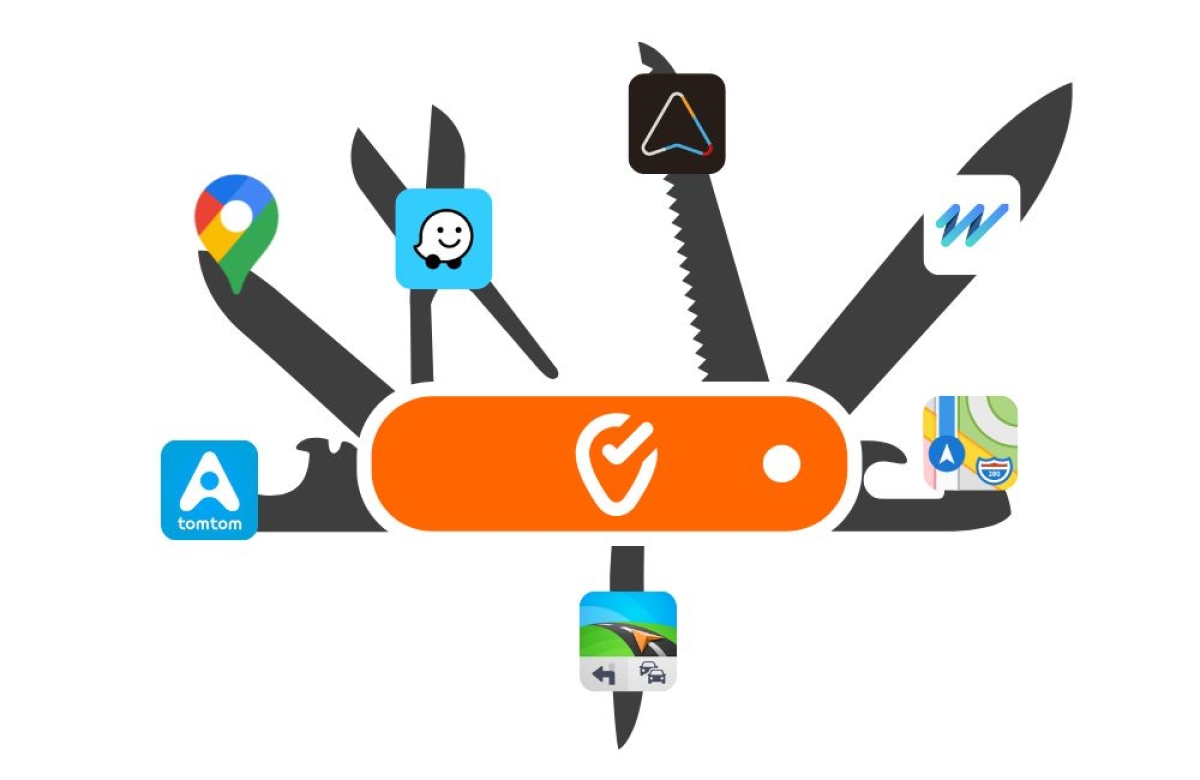 The terrible secret about different GPS apps available to drivers right now is... they all do the job. Every one of the GPS apps you can find with a cursory search will get you where you need to go.
The trick is to find one that feels the easiest to use and works well in the area you're traveling to.
Now, things get way more complicated when you need to visit multiple stops in one day and do so as fast and cost-efficiently as possible. I'm talking, of course, about delivery orders.
The truth is, commercial vehicle routing is very different from planning a personal trip. In this blog post, we go over the best GPS options for a truck driver whose job it is to deliver.
Best GPS for truck drivers
Before we can establish what the best GPS for truck drivers is, we need to know what different driver navigation tools can do. Below is a quick overview of the best GPS tools for personal and commercial use.
1. Google Maps
Google Maps doesn't need an introduction. It's long been a household name and has definitely saved most of us an hour or two at least once before.
Being a long-lasting top choice for personal trip planning, Google Maps has evolved quite a bit over the years. It now boasts real-time ETA, traffic-based rerouting, group planning, etc.
Most importantly, Google Maps presence is an integral part of doing business in 2023.
Local restaurants, events, and any businesses that want to be visible make it a priority to be easily discoverable via Google Maps.
2. Apple Maps
Apple Maps is the default mapping system for iOS, iPadOS, macOS, and watchOS. This means that it's used by hundreds of millions of people - or at least that's what Apple will have you believe.
For drivers, Apple Maps is a popular option because it offers voice-guided turn-by-turn directions, alerts you of accidents, traffic jams, or construction work.
It does its job decently and keeps coming up with new features and improvements aiming to catch up with its main competitor Google Maps. This is true both for the navigation features and local business listings.
3. Waze
Waze is a trusted navigation system for 140+ million drivers and riders. Its key feature is real-time traffic alerts seeing how the entire brand is built upon the universal hate for traffic jams.
Real-time rerouting, around-traffic scheduling, and force majeure route planning are the features that make Waze a go-to navigation system for drivers in areas with extreme weather conditions.
All in all, Waze is a popular GPS precisely because it focuses on universal driver pain points such as traffic, fuel management, and dynamic estimated time of arrival calculation.
4. TomTom
TomTom is a tried and tested provider of offline maps available for 150+ countries and sophisticated voice navigation available in 100+ voice options.
It also offers real-time traffic data, turn-by-turn and moving lane guidance, as well as speed limits alerts, in addition to multi-stop route planning.
TomTom also sells GPS navigation devices, including TomTom Trucker for truck navigation specifically.
TomTom does offer paid subscriptions that secure an ad-free experience with sophisticated features such as vehicle profile and drive to photos.
5. HERE WeGo
HERE WeGo is a free navigation app that offers turn-by-turn voice guidance, helps drivers find parking, and provides offline navigation via country-specific maps that you can download before starting the route.
With HERE WeGo, you can add waypoints for extra stops you need to make along your routes, as well as apply route preferences such as ferries, highways, tunnels, toll roads, and unpaved roads.
You can even use another address as a starting point for your route, which makes HERE WeGo closer to a commercial vehicle GPS.
6. Sygic
Sygic claims to be the world's most popular offline navigation app for drivers, with 200+ million users globally. Key features of this GPS are 3D maps, traffic and parking support, and fuel pricing guidance, which truly makes it drivers' favorite.
Sygic is innovative in many ways. It offers real view navigation, a head-up display that projects navigation instructions up to your eyesight, and even sign recognition.
One more reason to love Sygic is its EV routing features. It's a go-to option for carbon-neutral driving as you can plan routes with account for charging stations and pay for the service in-app.
7. Hammer
Hammer is a free navigation app developed by truck drivers for truck drivers, considering every use case commercial truckers can have. Hammer offers many truck-specific features.
Weather, traffic, and truck restriction overlays.

Weigh station,

rest areas, maintenance, and other

alerts.

Offline maps for trucks, not cars.

Dark mode for nighttime driving, and many more.
Hammer is currently available for truckers in the USA, Canada, and Mexico.
What is the best truck GPS app for drivers?
Now that we know what kind of navigation systems are out there, we can say with certainty that all of them have a place on the list of best GPS for truck drivers.
Certain features are best in certain geographic areas and for certain needs, and some features are a universally good addition to a truck driver's toolkit.
What's lacking is the option to comfortably switch between GPS providers depending on the commercial vehicle's daily route and customers' preferred delivery time slots.
The best GPS app for drivers is one you can easily switch from and go back to when you need it. This is possible with delivery driver apps like Track-POD.
Track-POD Proof of Delivery app is a part of the delivery management ecosystem. It consists of a web dashboard for the dispatcher/manager and a Proof of Delivery app available for iOS and Android.
Navigation is a crucial part of the driver app. To help drivers deliver on time, every time, Track-POD offers all of the best GPS to choose from: Google Maps, Apple Maps, Waze, TomTom, Here Map, Sygic, and Hammer.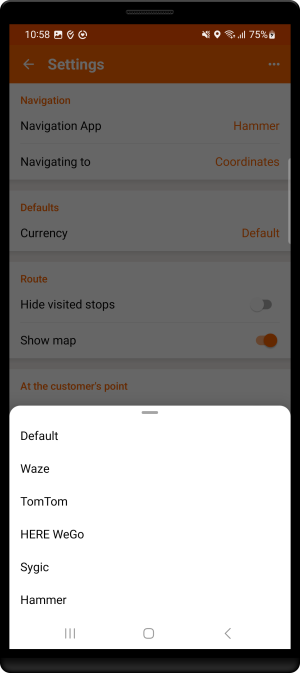 With Track-POD, you can switch between GPS as you go, choosing the best navigation instructions for the area you're delivering to.
Track-POD delivery app: more than GPS
The best part about using Track-POD delivery driver app is that there's much more to it than GPS. Let's look at the key Track-POD features you'll love as a delivery driver and as a manager.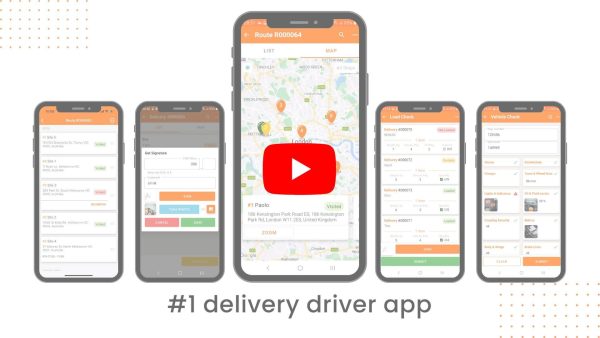 Overview of routes/orders
Once the dispatcher has used their web dashboard for customized routing and fleet optimization with account for the size and weight of the truck, rest stops, hours of service, etc., Track-POD assigns orders to drivers depending on their immediate availability and customers' preferred time slots.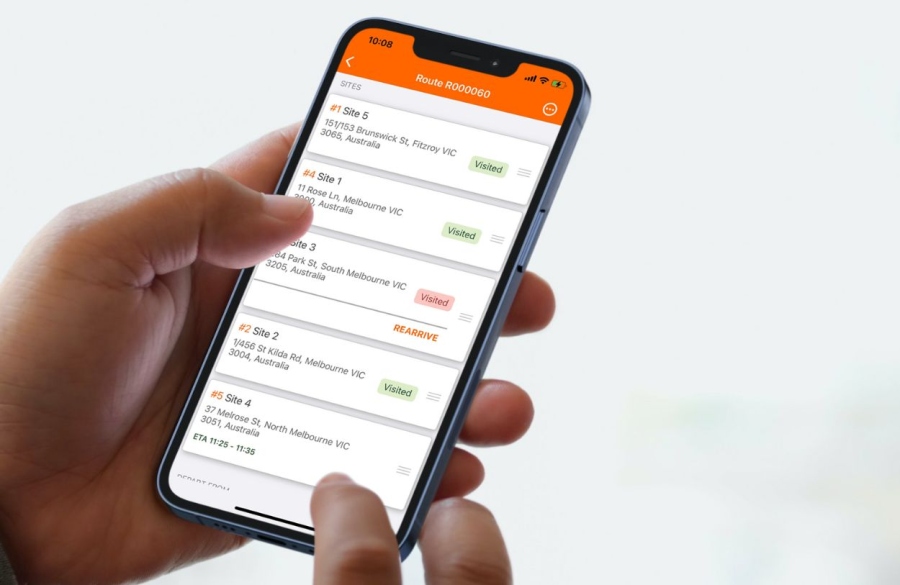 Immediately, drivers can see all of their daily jobs in the mobile app. Within each route, drivers can see all stops and order details. They can also rearrange the order of the stops if needed.
QR & barcode scan
To increase the rate of On-Time, In Full Delivery (DIFOT) and make sure orders are delivered to the correct addresses and customers, Track-POD offers in-app QR and barcode scan.
Using those, truck drivers can check that they have the right items in every load. By doing so, you can grow your rate of successful deliveries and improve customer satisfaction by minimizing delivery mistakes.
Track-POD barcode scanner app for Android allows you to scan orders, items (including Scan & Count), or units of volume of your choice.
Partial delivery/overdelivery
Partial delivery and overdelivery are two scenarios commercial truck drivers are well familiar with. Whenever B2B delivery takes place, be it from a manufacturer, distributor, or wholesaler, there's a chance that the trucker needs to drop off or pick up more (or fewer) items than originally planned.
Being able to type the quantity of delivered items into the mobile app is what makes it possible to account for partial delivery or overdelivery.
In your Track-POD web dashboard, you'll see Partial Delivery featured among other KPIs. Every job can be accounted for, whatever the scenario.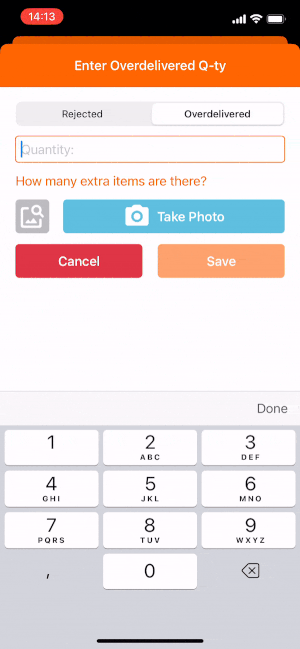 Cash on Delivery (COD)
Cash on Delivery (COD) is a payment option that allows businesses to offer more flexibility to customers. Instead of paying for delivery or collection in advance, buyers can pay upon receiving their items.
If you wish to give your customers this flexibility and equip your truck drivers with tools to account for all payments, give Track-POD a try.
Chat with supervisor
Communication is key in all operations, logistics and delivery very much included. Track-POD gives drivers the option to get in touch with their supervisors without leaving the app.
Truck dispatchers can reply from their web dashboard and address urgent issues right away to help the driver stick to the order and delivery schedule for the day.
Signature and photo
Because Track-POD is a paperless & contactless delivery management software, the driver app is built for collecting electronic signatures and photo confirmation of delivery.
For every order the driver successfully delivers to, there's an option to collect e-signature or take photos that populate electronic Proof of Delivery PDF that is shared with the customer right away.
Reasons for rejection
For every order that doesn't get delivered for whatever reason, drivers can report on it quickly and efficiently.
In addition to choosing between reasons for rejection and documenting failed delivery, Track-POD also offers the option to rearrive at a delivery site.
This means that the driver can go back to the delivery address and complete the delivery on their own terms without making it a separate route.
Track-POD is a great option for improving truck driver management because it gives truckers the independence to complete orders on their own terms. Afterward, you can always check reports and analytics to see how your drivers have been performing during a specific time period.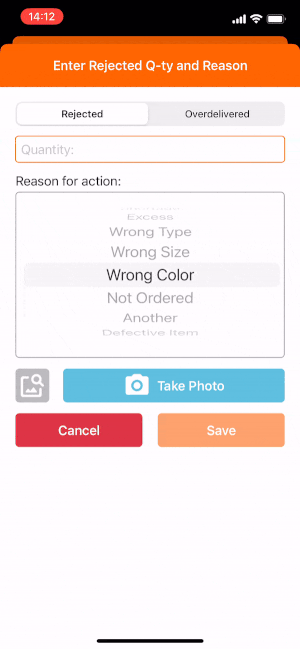 Safety check
Track-POD also works as a safety management software by offering vehicle check features as part of the driver app. The way it works is the following.
A fleet manager or dispatcher builds a vehicle and driver safety checklist in their web dashboard.
Then, they make vehicle checks obligatory before and after each route.
Truckers will then need to conduct safety checks every time they use the vehicle.
This way, you can implement proactive vehicle maintenance and reduce your truck repair costs in the long term while also improving driver and customer safety.
Wrapping up
When it comes to choosing the best GPS for truckers, it all boils down to looking out for truck-specific features and custom truck routing capabilities.
While you can choose between any of the big GPS providers for truck drivers, it really pays off to see the full picture and go for an all-in-one solution.
Track-POD driver app gives you both a great selection of the best GPS for truck drivers and advanced route optimization capabilities for the manager which makes routing and centralized dispatching much more effective in the first place.
If you're curious about Track-POD delivery management solution and driver app, sign up for a free trial today or book a demo to see the software in action.