Safety Management Begins with Full Visibility
Updated on June 12, 2020 by Andrey Baturin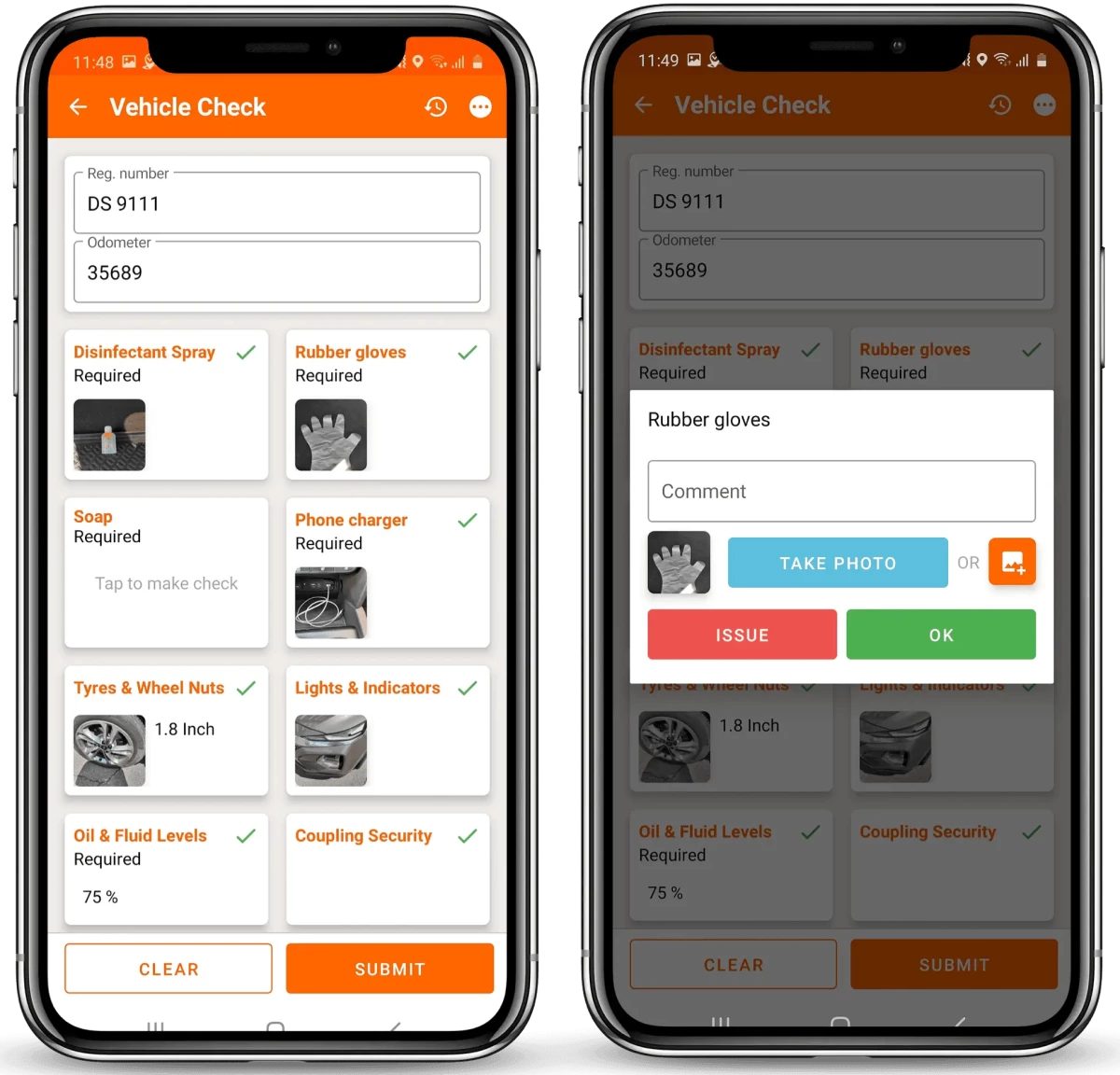 The COVID-19 pandemic forced businesses of all sizes and industries to react quickly to disruption, enact safety measures, and engage in overall crisis management.
The world has begun returning to increased activity, the future will be far from normal. Many of the safety measures adopted in response to the health crisis will continue, in hopes to minimize the risk of any potential second wave of infections.
This is especially true for delivery logistics. Drivers, who engage with customers and other people frequently throughout the day, will have to follow sanitization routines. Businesses will need to ensure that trucks have safety equipment such as masks and gloves.
The added safety requirements present a challenge to management. The relaxation of social distancing and other restrictions might lead to lax attitudes towards sanitization protocols.
Clear policies are a start, but without a centralized system to monitor compliance, how can a business know if drivers are maintaining required safety standards?
Track-POD's vehicle check and safety management app provides the transparency and accountability needed for efficient and safe operations.
Track-POD has been the go-to solution for ensuring safety and compliance for vehicles and drivers long before COVID-19. With features such as walkaround checks, inspection scheduling and secure electronic record keeping, Track-POD makes sure businesses know the status of all drivers, including health and safety compliance.
Safety begins with visibility
With Track-POD's safety and fleet management app, businesses can maintain fleet roadworthiness by knowing vehicle status at all times. Management can include whichever safety protocols or supplies necessary for a particular route or client.
For example, delivery for the restaurant and food industry may require additional safety precautions. With Track-POD, businesses can ensure that the right truck is being used for the right job, while maintaining safety and avoiding missed deliveries or other delays to customers.
Track-POD goes beyond simply digitizing vehicle and safety records. Businesses can capture daily walkaround vehicle checks, quickly report defects and resolve issues before they become costly problems.
It is a cloud-based, comprehensive tool that has a user-friendly interface. Instead of adding a burden to a driver's routine, Track-POD makes vehicle checks and proactive maintenance simple and more likely to be done accurately.
And, with minimized paperwork across all fleet management activities, Track-POD cuts down the time it takes to properly maintain a fleet and ensure that drivers and trucks can support safe operations.
Recap
The future of delivery logistics will require additional safety measures and accountability. Track-POD is the efficient and accurate solution to reopen safely and confidently. Start your 7-day free trial to see the software in action or book a free demo to get a guided tour.