Truck Driver Safety Checklist: Custom & Ready to Use
Updated on January 10, 2022 by Yulia Miashkova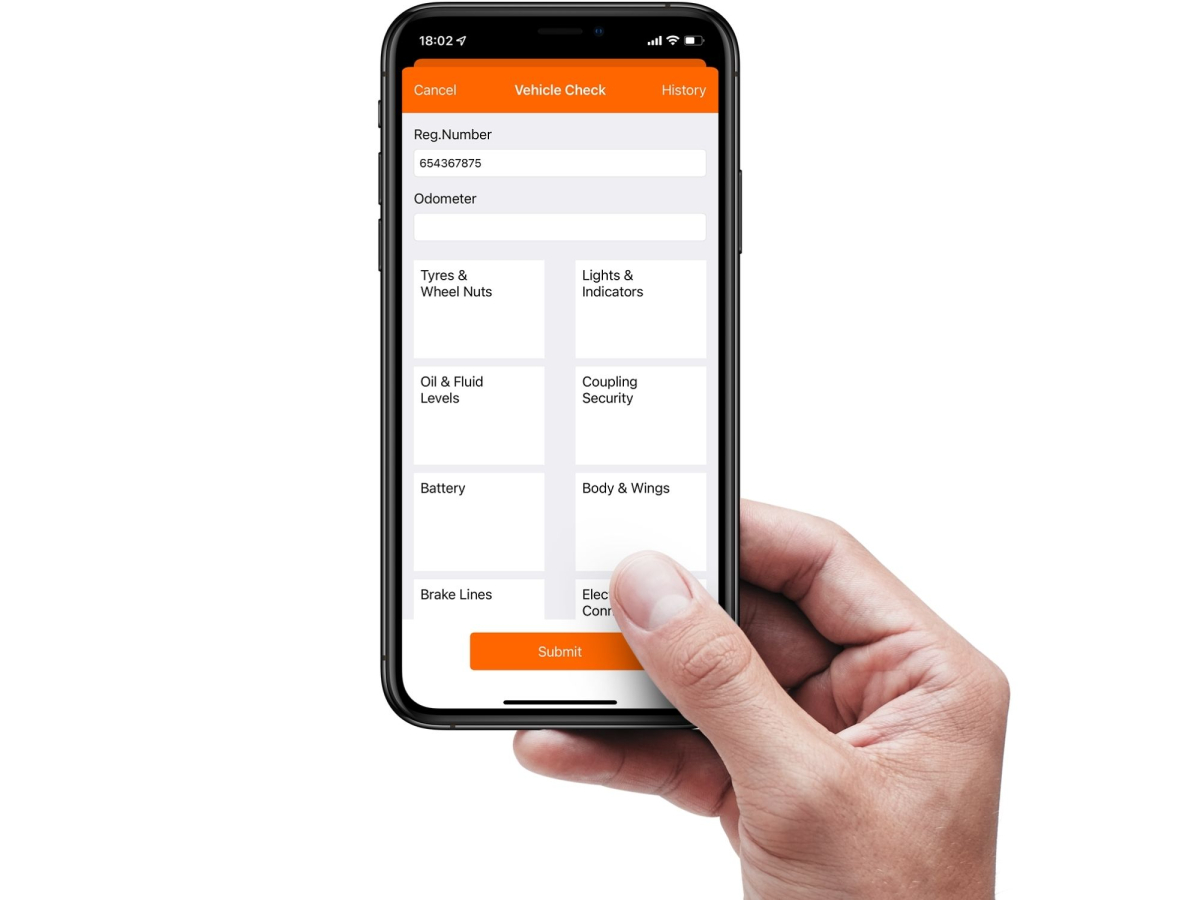 As satisfying as it is to cross things off a paper list, it might not be perfect for drivers managing the compliance of their vehicles with safety requirements.
Don't get me wrong - truck driver safety is beyond important. That's why the job of a manager is to make vehicle checks easy to understand and follow, and that involves digitalizing safety checklists.
What goes into driver and vehicle safety management? How do you make it fast, cheap, and efficient as a fleet manager? This guide has all the answers.
What is safety management for truck drivers?
When it comes to driving a truck on a schedule with multiple drops a day, many things can go wrong. From strains and sprains while loading to distracted driving and the lack of personal protective equipment.
Safety management for truck drivers covers all measures that contribute to reducing the risk of trucker illness and injuries.
First and foremost, it is meant to bring down the rate of motor vehicle crashes - the leading cause of workplace fatalities. To do this, a number of safety measures need to be taken by fleet managers and truckers themselves.
Ultimately, safety management for truck drivers boils down to timely vehicle maintenance and personal safety measures, which include protective equipment and defensive driving habits.
Let's take a closer look at the most common trucker safety tips first.
Truck driver safety tips
Truck driving is a dangerous occupation. Still, there are many ways to minimize the risk of injuries and fatalities by adopting safe behaviors.
Personal protective equipment
Truck driver safety measures begin long before hitting the road. Having sufficienct personal protective equipment is a must, and it can vary a lot depending on the nature of your delivery business.
Some truck drivers doing multi-stop daily routes and contactless delivery will only need a mask and a disinfectant. Some will always require high visibility clothing, hearing protection, and a hard hat.
What's important is to determine what kind of personal protective equipment your staff needs and ensure a sufficient stock and clear reporting on the truckers' side.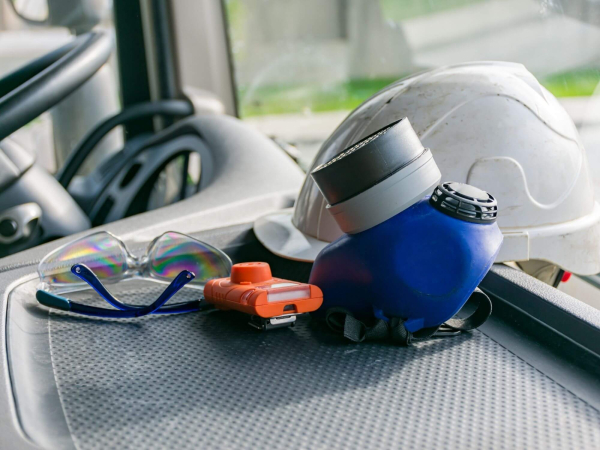 Seatbelt
Before you roll your eyes at me, consider this: 1 in 6 truckers neglect their seatbelt. Pair this with escalated road rage or unexpected changes in driving conditions - and you got yourself a recipe for disaster.
However experienced your truck drivers are, always encourage them to be ready for emergencies. Wearing a seatbelt is the obvious first step here, even with short distances in-between stops.
Not to mention the very real seatbelt requirement stipulated by law and expanding to both commercial truck drivers and passengers. As much as it is a personal responsibility, incentivizing safe driving is a big part of truck driver management.
Speed limits
Following speed limits is another obvious safety tip. Like all obvious tips, it comes with a high-risk factor to it.
For one, speed limits for trucks are different from those for passenger cars. The American Trucking Association, for example, recommends that truck drivers keep the speed under 65 mph.
Other speed safety tips include slowing down for turns, taking it slow in work zones, and avoiding lane-changing on freeways with a lot of passenger cars going as fast as 80 mph.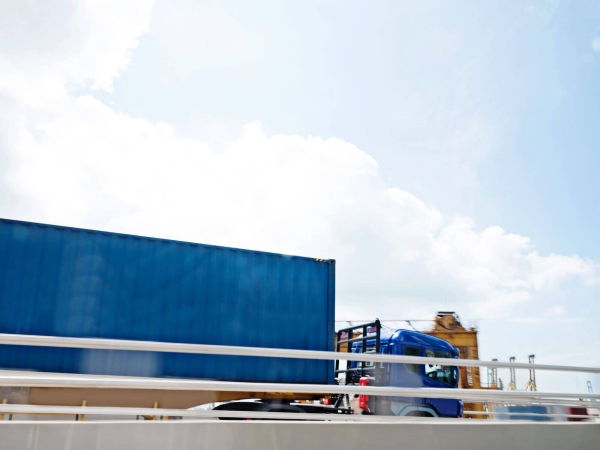 Substances
Longer trucking hours correspond to higher stress and fatigue levels. This, in turn, contributes to substance abuse and drug-related accidents and injuries.
While the commercial driver's license comes with alcohol and drug testing requirements, there are less obvious substances to be concerned about. Some prescription medications can be a problem if taken less than 8 (or sometimes even 12) hours prior to driving.
Most prescription drugs don't cause side effects severe enough to disqualify a trucker from doing their job. However, it's a matter that needs to be cleared out to ensure compliance and maximum safety.
Weather
When it comes to commercial trucking, there is definitely such thing as bad weather. It affects order fulfillment timelines, driving conditions, and the way other trucker safety tips work.
For example, the 3-second rule that applies to the time that needs to pass between a vehicle in front of a truck and the truck itself can reach the same point on the road extends to 5-10 seconds in bad weather.
Sometimes, the weather conditions are so bad the trucker has to stop driving. This is something no business wants but needs to accept as part of order fulfillment risks.
Rest
Drivers' breaks are an essential part of multi-stop routing. Any truck route planner with decent optimization features will consider drivers' breaks when building efficient delivery routes.
Rest is not only essential as a preventive measure against physical and cognitive fatigue prevalent among long-haul truckers. It's also a time for truck drivers to re-stock on water, snacks, or switch to a different GPS app that works best in a given geo area.
Vehicle inspection
Vehicle safety management is driver safety management. Vehicle inspection, therefore, is a key part of ensuring that the driver can do their job safely and efficiently.
With pre-trip and post-trip vehicle checks stipulated by the Department of Transportation (DOT), there are still many ways to go about it. Some businesses operate with paper checklists, and some have transitioned to paperless safety inspections done with fleet management & optimization tools.
It's in the business' interest to make safety inspection easy and mobile-friendly. Let's see what a paperless fleet inspection workflow can look like using Track-POD's vehicle check solutions as an example.
Truck driver safety checklist
A good truck driver safety checklist needs to be 3 things.
Digital.
Customizable.
Easy to use.
Track-POD fleet management solution checks all the boxes here. First, it's an electronic Proof of Delivery system, which means all planning and reporting happens via a web dashboard for the dispatcher and a mobile app for the driver.
Second, the dispatcher or fleet manager can build and customize a vehicle inspection checklist that truckers will then need to fill out before and after each route. Some items on the checklist come with the minimum to maximum range as well as Warning and Critical values specified by the manager.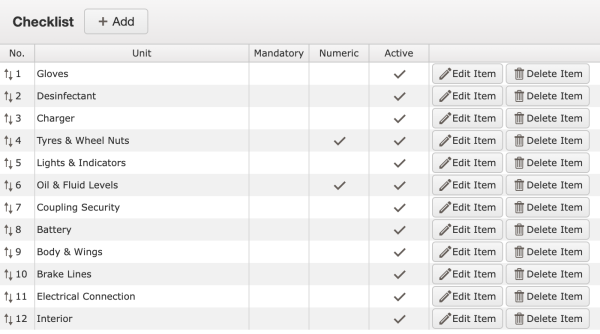 As soon as the fleet check is made mandatory by the manager, drivers will see the checklist in their Track-POD app.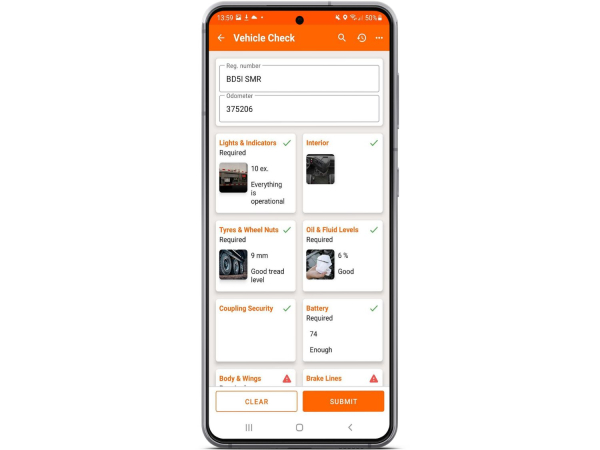 With all data stored in the cloud and synced across the web and mobile, you get an overview of fleet issues as soon as they've been reported. This is the backbone of proactive vehicle maintenance that helps boost safety and reduce repair costs.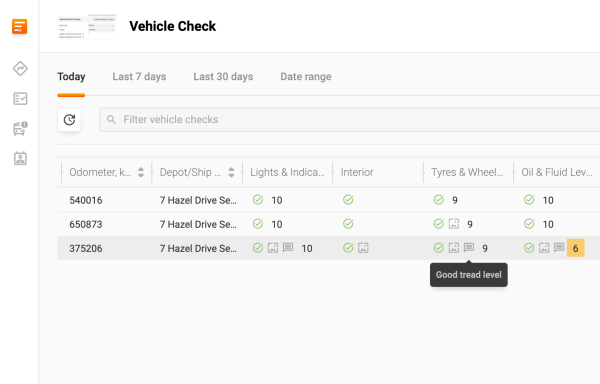 Recap
Ensuring truck driver safety is a two-way process. On the one hand, you need drivers to be cautious and follow the basic safety tips. On the other hand - and that's the bigger part - you need to build the safety management framework and give your staff the tools to support it.
Track-POD fleet management solutions include a paperless, customizable, and easy-to-use checklist for vehicle check and trucker safety. Get started right away and try out the new way to run truck inspections and keep your drivers safe.