7 Tips for Managing Truck Drivers Effectively
Updated on May 12, 2021 by Yulia Miashkova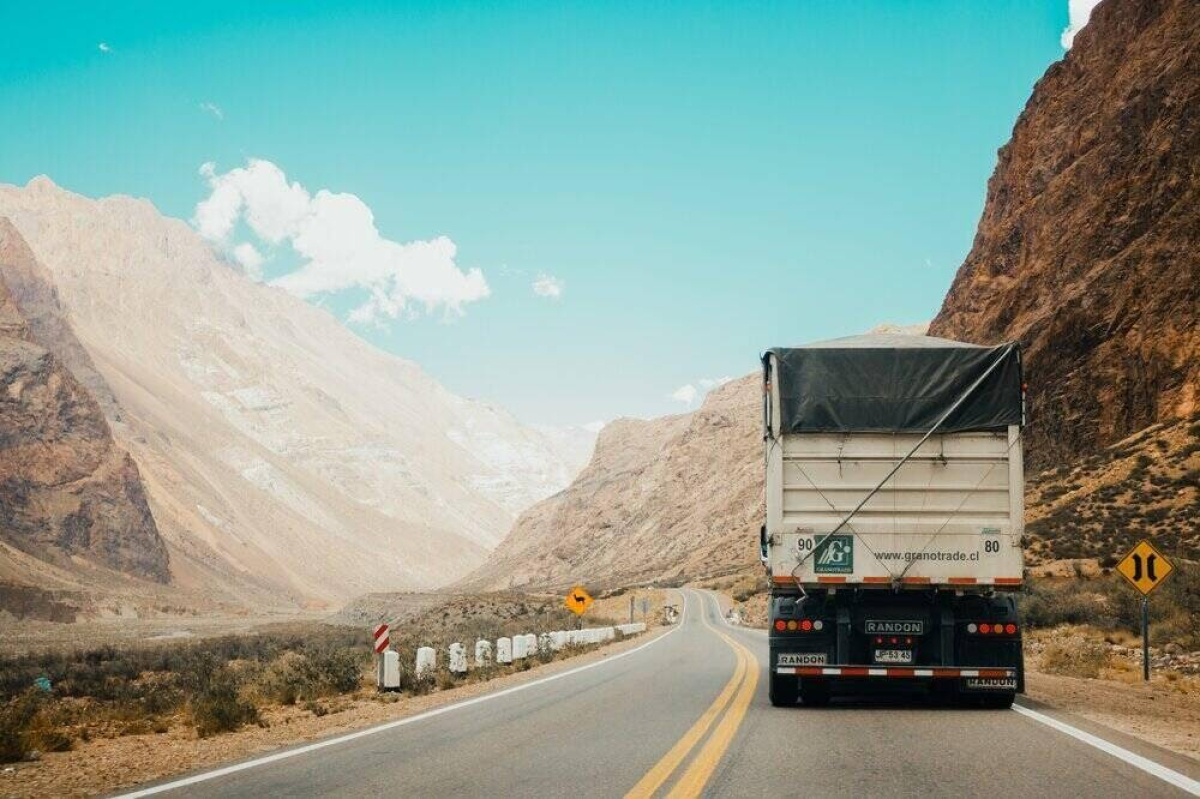 rAll of those in the delivery or logistics business should know that managing a fleet properly is a necessity. A poorly run fleet can result in all kinds of mishaps in your business. Without managing truck drivers successfully, a snowball effect will occur - leaving an impact on every aspect of your operations. This could result in a long string of rising costs and speed bumps across the different areas of your business.
Managing truck drivers is a challenge for many new and small businesses. Do it successfully and your operations thrive, miss the mark and all kinds of hurdles arise. With the right tools and tactics, managing truck drivers and fleets is not as difficult as it may seem. There are many ways that your business can optimize its fleet and driver management to unlock multiple benefits.
Follow our guide below for all the tips you need for better driver management.
Why is managing truck drivers important?
Your delivery vehicles are only as effective as the employees who operate them. While there are several aspects to fleet maintenance, you won't be able to benefit from this if your employees are poorly managed. Your drivers are in control of daily operations and logistics, and they are ultimately responsible for the productivity of your delivery network.
Your fleet is a major investment for your company. Properly managing both your drivers and your vehicles is a necessity for reducing any potential risks to your fleet. Proper management results in longer-lasting vehicles as well as enhanced delivery operations. Your drivers are responsible for the vehicles as well as the goods they are transporting, so they play a vital role in the overall functioning of your business.
Drivers can also make up a significant portion of a company's staff. If driver performance is at a high, then the rest of the business should follow. Proper management leads to more successful and motivated teams. Poor management results in confusion and a decline in productivity.
To sum up, managing truck drivers is the key to the efficiency of your delivery routes. It is necessary for preserving the value of your fleet, and for reducing any risks associated with delivery vehicles. Every process in a delivery business is connected, so if drivers are not properly managed, other areas of operations will fall short as a result. Proper fleet management enhances performance, saves costs, and increases productivity as a whole.
What are the challenges of managing truck drivers?
Businesses that rely on their truck drivers face all kinds of challenges. Particularly when multiple delivery routes are being driven at the same time, with various stops on each one. This puts a great deal of pressure on the drivers to perform well. It also requires managers to keep up.
As truck drivers are responsible for so much of a delivery network's success, there are various costs associated with their role. If the driver does not perform at an optimal level, then the business could face increased expenses.
So, what are the challenges of managing truck drivers? Here are some of the main issues that delivery and logistics businesses face.
Fuel costs
Fuel has consistently been one of the biggest expenses in trucking. The industry has to consistently keep up with rising fuel costs, and managers need to strictly budget towards this expense. Fuel costs make up a large portion of any delivery route, and logistics managers are always looking for ways to reduce fuel consumption.
Managing truck drivers effectively should involve keeping each driver on the most fuel-efficient route possible. Drivers need to understand the importance of fuel costs and do what they can not to inflate these costs unnecessarily.
Communication
Any type of effective management strategy relies on strong communication systems. This is particularly important when it comes to managing truck drivers, as the different drivers can be spread out over great distances. Drivers are always moving and routes are always changing, so maintaining solid communication can be a real difficulty.
Managers need to be able to communicate with drivers about the status of the delivery, routing changes, and any potential concerns along the way. Both parties must be able to reach each other instantly and communicate accurately. If there is a break in communication, it could result in a bigger impact on the overall route.
Driver shortages and consumer demands
Ecommerce platforms like Shopify have become the new norm in retail. This industry has seen a massive increase over the last year, which has resulted in major demand for delivery drivers. One of the key challenges that delivery businesses face is a rising demand for deliveries and a subsequent shortage of drivers.
If your business is low on delivery drivers, there are ways to optimize your operations to maximize productivity and efficiency.
Delivery routes
Efficient deliveries rely on three main things: the driver, the vehicle, and the route. A large part of managing truck drivers comes down to the delivery route. Drivers must use the most efficient route possible at all times. Often, this route will change and the driver needs to be able to respond straight away. Delivery management is all about keeping vehicles on the best performing route and instantly responding to any potential challenges.
Fleet maintenance
As mentioned above, delivery vehicles make up a major part of delivery productivity. A challenge in managing truck drivers can also be seen in their management of the vehicle. Drivers need to pay attention to fleet maintenance and make sure that vehicles stay regularly monitored and up to date. Drivers and logistics managers must work together effectively on maintaining their vehicles.
Staying on top of tight schedules
Delivery routes are demanding, and so are customers who expect on-time deliveries. Today's delivery landscape requires fast turnaround times and very tight deadlines. Managers need to ensure that drivers are working at an efficient pace, and keeping up with the deadlines.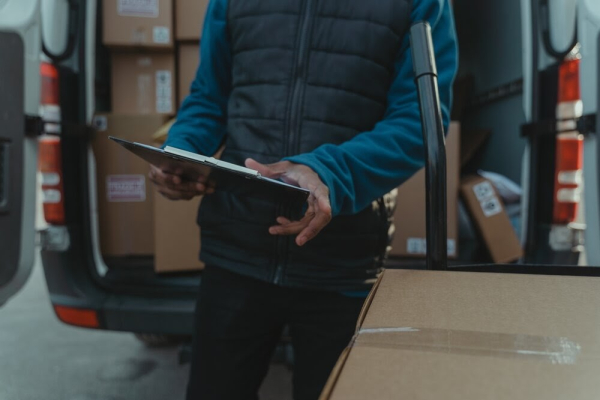 7 tips for managing truck drivers efficiently
Logistics management is no easy business, with many different moving parts and processes involved in efficient management. With the right delivery management tools and processes, businesses can see a big shift in the way they run operations. Consider these essential tips for better driver and fleet management to unlock greater productivity.
1. Use the right delivery management software
First and foremost, your business needs to be utilizing software to enhance all of its management processes. Manual driver management is far too risky, time-consuming, and inaccurate. The only way to ensure true efficiency in driver management is by using the right software.
Fleet management optimization tools can enhance all areas of the delivery cycle. The right software can be used to create optimized delivery routes, making sure that vehicles are consistently on a delivery path that fits in as many deliveries as possible without sacrificing time. Organizing deliveries through automated route management software address the issue of tight deadlines. It also helps fewer drivers to complete more deliveries.
Delivery management software keeps drivers on the best routes at all times. Various factors are taken into consideration, such as the weight of the vehicle, cargo, any route restrictions, and limits. This means lower fuel costs and maintenance expenses. While logistics managers can manually put together and coordinate delivery routes, using software guarantees total efficiency without wasting any time.
2. Use a vehicle tracking system
A vehicle tracking system should be implemented to accurately keep tabs on all drivers in real-time. GPS technology is used to create maps that follow delivery route progress. Managers can stay up to date with exactly where drivers are without having to risk inaccurate communications.
This can also help drivers to stay on track and avoid getting lost. With proper route tracking, you make sure that your fleet stays on track as you can easily monitor progress. This is essential for effective driver management.
3. Utilize reporting and analytics
To manage truck drivers effectively, you will need to access accurate data and analytics on their performance. How else will you be able to check if you are hitting your KPIs?
Fleet managers should use delivery software that can generate accurate reporting and data from each delivery route. This allows you to create reports for measuring your performance metrics and focus on your driver management processes.
This helps you track driver behavior. The right software will take all kinds of small considerations into practice - such as average speeds, breaking speeds, average fuel costs, and idleness. Good reporting tools will show each detail of a delivery route to let managers track past performance and see how each driver can optimize their habits.
Without the right analytics, you will struggle to know exactly where to place focus, and you won't know if your driver management efforts are achieving results. Measuring performance through accurate reporting is necessary for effective management.
4. Enhance communication
Communication is at the core of effective management. Without reliable, accurate communication, managers will not be able to organize drivers with success. The right delivery management software should provide a transparent and easy form of communication for both parties. Drivers should be able to easily contact HQ if any issues arise along the way, and HQ should be able to get hold of drivers at all times to check up on delivery status.
Delivery management software offers a dedicated communication network just for this. Communication can be further enhanced through GPS tracking (as we mentioned earlier) and notifications, ensuring that everyone is on the same page even if manual communication is not followed through.
5. Easy access to driver and vehicle information
Making a list of drivers sounds obvious, but this is something that many managers don't get right. Before any deliveries are sent out, the fleet manager should have an easily accessible list containing each of their drivers, vehicles, and how to get hold of them. Delivery software should put this together automatically, and make it easier for fleet managers to access.
6. Better fleet maintenance systems
A big part of managing truck drivers is also making sure that they are taking care of their vehicles. Vehicles should be routinely checked for maintenance and service issues. Not only is this essential for the safety of the drivers, but it is also necessary for keeping service costs low and getting a longer lifespan out of your vehicles.
Certain transportation management software makes it easy for drivers to perform routine checks on their vehicles and report any potential issues. Driver and vehicle management go hand in hand, so effectively managing the two is important for a more efficient delivery network.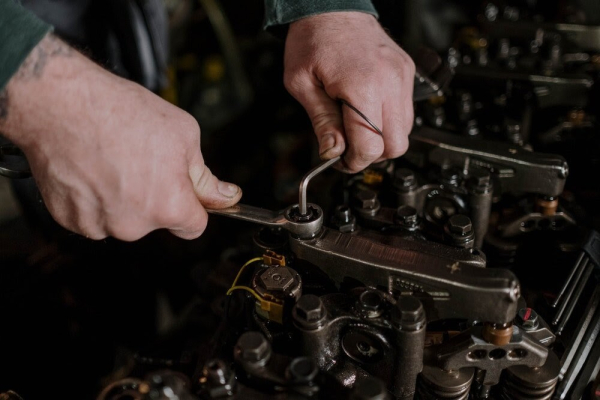 7. Incentivize drivers
Managing truck drivers should not be a one-way system. That is to say that drivers need to be motivated to perform at a high level in the same way that managers want to see them succeed. Introducing some kind of incentive program can help drivers to stay in top shape, and motivate them to meet targets more efficiently.
This will help you boost the productivity of your delivery routes while keeping drivers more engaged and excited to perform at a high standard. Rewarding drivers appropriately will help them keep fuel costs down, increase performance efficiency, and ensure better communication. Drivers should want to perform well just as much as you do - this is important for long-term success.
Conclusion
Managing truck drivers will help your business to deliver faster and more efficiently. Good management leads to increased productivity and smoother operations. Keeping fleets properly managed is something that many businesses struggle with. Using last-mile delivery software is essential for better management results.
With the right tools, driver and vehicle management is not as difficult as it may seem. With effective communication, tracking, and delivery route management, both drivers and managers will be on the same page.
This will help to keep costs low, save time, and make the most out of each driver and delivery route. All of this leads to a business that operates with less risk and greater productivity.