Route Planner for Truck Drivers: Beyond Google Maps
Updated on September 03, 2021 by Yulia Miashkova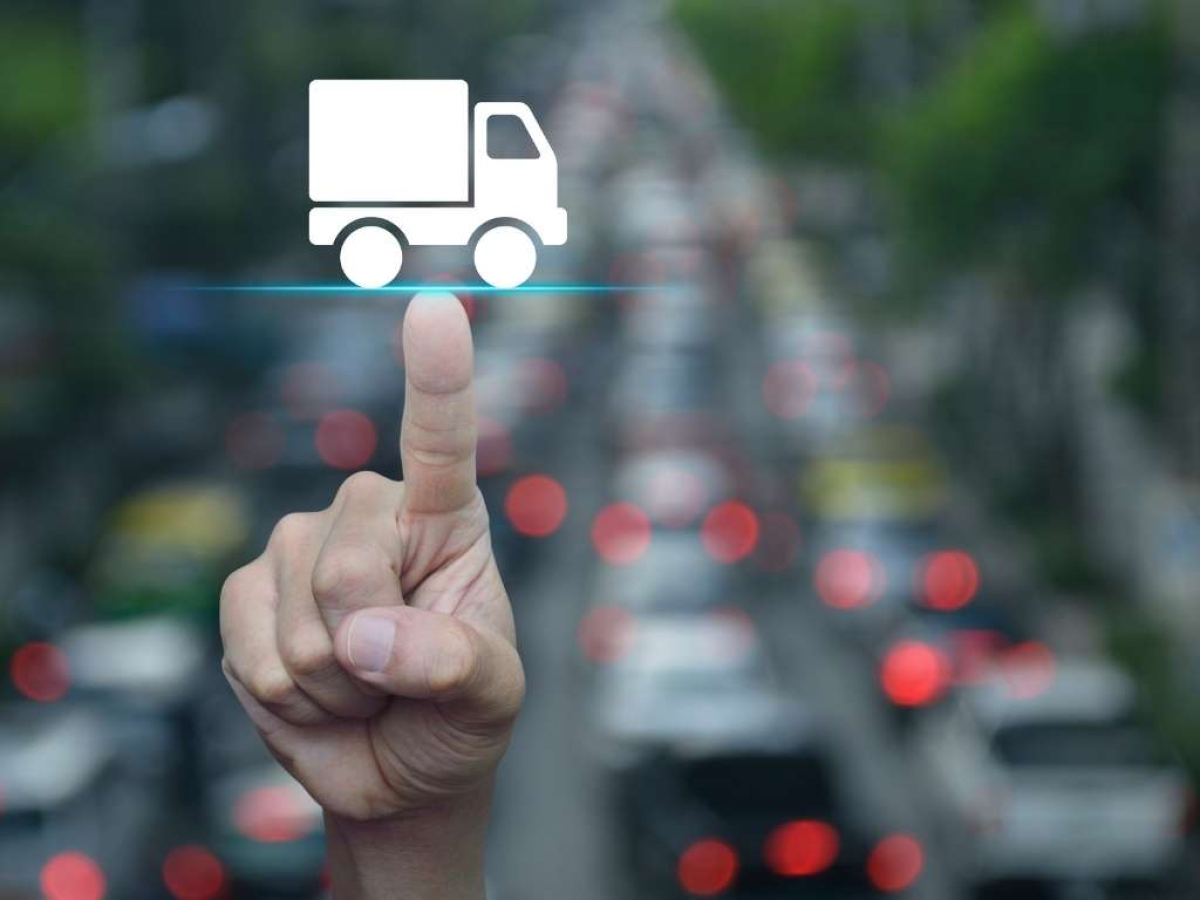 Route planning comes in all shapes and sizes. It's trip planning for your upcoming vacation. It's also a multi-drop delivery route. Trucking involves planning routes too. Do you see where I'm going with this?
You wouldn't expect routing to happen by the same scenario in all these cases, would you? This blog post is all about planning commercial truck routes. Read on to learn about truck-specific routing that minimizes mileage and fuel costs.
What is truck routing?
Truck routing refers to building the best truck routes, i.e. ones that are fast and cost-efficient. To achieve this, truck routing extends to optimization - using route optimization software and apps that consider factors such as vehicle and road constraints, drivers' working hours, traffic, low bridges, and anything that affects deliveries.
While routing can be done manually, route optimization is very hard to pull off without designated software. Imagine trying to optimize routes for multiple commercial vehicles with so many risks to consider.
As long as your commercial fleet is more than one vehicle, you're much better off using route optimization software or an app.
Can't I use Google Maps and Waze to plan truck routes?
First things first: you can absolutely use Google Maps and Waze to plan truck routes. Both are free tools and you might be using them for personal trip planning for a while now.
However, when it comes to commercial truck routing, dedicated software will save time, money, and win you a lot of brownie points in customers' eyes. But don't take this at face value - see for yourself.
Use Google Maps and Waze if
You have 1-3 trucks that deliver locally.
Your trucker staff is small and works one schedule.
You don't need to optimize based on truck size, mileage, number of pallets, etc.
You know the area very well and can apply local knowledge to double-check routes.
Your truck routes are under 9 stops.
You don't need to send customer notifications automatically.
You don't need 1-click GPS tracking of trucks in real-time.
As you can see, Google Maps and Maze are perfectly fine for truck routing. However, you need to know your risks and be sure your business can still deliver with limited to no routing automation.
Use a truck route planner tool if
You have 2+ commercial trucks in your fleet.
Your truck drivers work different schedules and have breaks during the day.
You want to optimize routes based on vehicle and road constraints, cargo, etc.
You don't have first-hand knowledge about all locations you deliver to.
Your plan multi-stop truck routes.
You want to send notifications to customers automatically.
You want to offer customers 1-click GPS tracking of trucks in real-time.
The best part about using a truck route planner tool is that you still get to use Google Maps, Maze, and many more navigation systems because they're built-in in the tool. Track-POD route planning software, for example, offers a selection of navigation systems inside: Apple Maps, Waze, TomTom, Here Map, and Sygic.
Using Track-POD, you can choose any of the navigation system you like and use it for truck routing with no additional fees.
As much as it's a personal preference to adopt a route planner for truck drivers or not, using one puts you ahead of the companies that don't, not to mention enhanced efficiency and business benefits.
Using a route planner for truck drivers
Let's take a closer look at what you gain from using a route planning and optimization tool for trucks.
Deliver more
Trucking is about making money, and in transportation, you make more money when you deliver more. A route planner is packed with optimization features that let you use your trucks to their maximum service capacity.
For example, using Track-POD, you can specify maximum values for each of your trucks. Weight, pallets, volume, maximum sites/orders, worktime, distance, speed, etc. – the software uses all of that to help you load each truck to the max so that you can deliver more.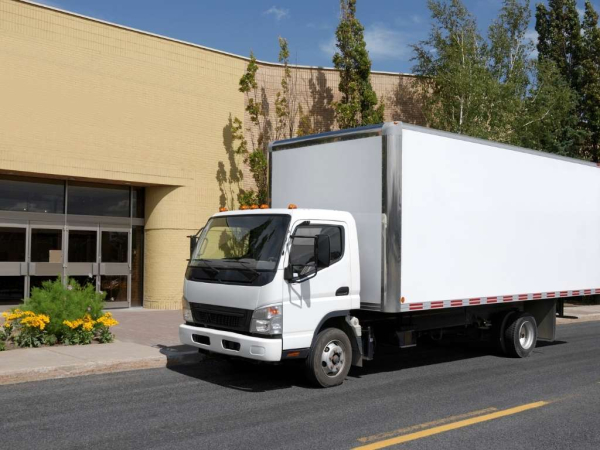 Not to mention the software's ability to find suitable vehicles depending on the cargo. E.g. restaurant delivery might require refrigerated trucks which you need to plan for.
Deliver faster
Delivering faster is not about each driver speeding up to get to their destination earlier than planned. The best truck route is the one that helps your driver avoid traffic and low bridges, get the correct directions depending on road constraints, and save time finding parking.
Track-POD comes with a driver app that gives your truck drivers directions, live traffic data, and helps them stay on the optimized routes. In addition to that, the driver app is used for Proof of Delivery, i.e. collecting e-signatures and taking photo proof for paperless & contactless deliveries which also save time and money.
Deliver safer
Every delivery route must be safe for everyone involved. Truck drivers primarily but also customers, warehouse staff, suppliers, or anyone your truckers come in contact with.
While you can't predict everything that happens on the road, you can create safe conditions for your truck drivers to work in. Using software, you can account for your drivers' working hours, breaks, number of stops in each route, etc.
On top of that, routing software like Track-POD also has vehicle check features that help truckers run proactive vehicle maintenance to keep trucks in top condition, which reduces the risk of accidents and downtime even more.
Deliver cheaper
When you deliver more in one route, your cost per delvery drops. What is more, routing software helps with fuel management, which in addition to lower mileage via better navigation helps you keep your transportation prices low or even provide free delivery.
Trucking is an expensive business with fuel and fleet maintenance costs always on the rise. Driver fees also add up depending on the time they spend on the road.
When you find suitable delivery management software with a route planner, you can optimize multiple service aspects and bring your operational cost lower and lower.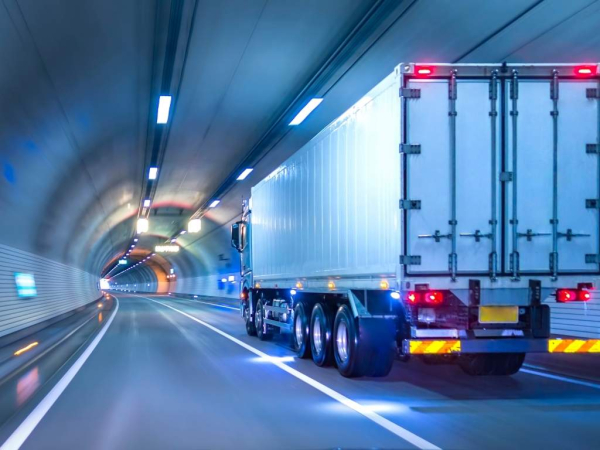 How to plan a truck route
To plan an efficient truck route, you need suitable tools. Using the Track-POD solution as an example, let's see how you can plan truck routes that let you save fuel, reduce distance traveled by truckers in a day, support vehicle maintenance, avoid traffic, and bring your cost per delivery to a minimum.
1. Add trucks and truckers to the system
First, you need to add all of the vehicles in your fleet, as well as all of your truckers to the system. The more vehicle data you can specify, the better. Same for truck drivers: the more driver data you have in the system, the better it can run route planning and optimization.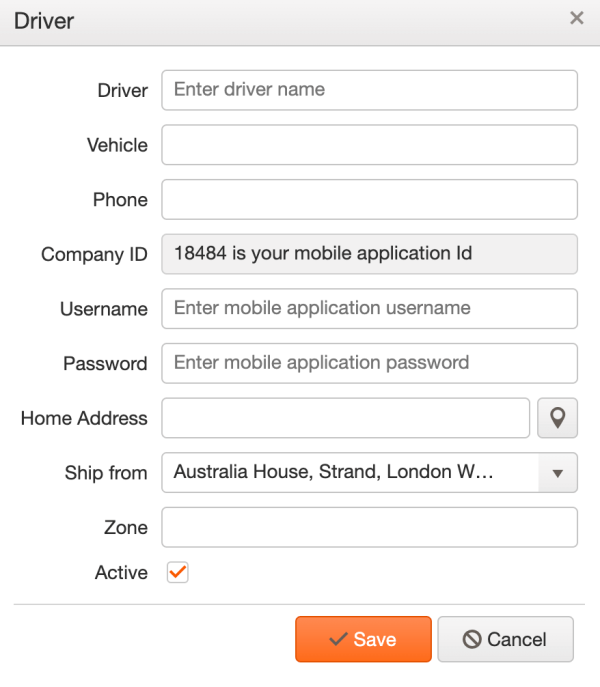 2. Set up order import
To make sure your deliveries and routes are planned quickly, you need to set up quick order import so that you don't have to add all orders manually. Depending on the nature of your business and the systems you have for order placement, there are different types of integrations on the table.
Built-in, i.e. 1-click integration with Shopify or WooCommerce.
Built-in integration via Zapier.
API integration with ERP, CRM, or any other system.
3. Plan & optimize routes in 1 click
Now that you have your vehicles and drivers in the system, and orders imported automatically, you can start planning and optimization of your routes. Track-POD will consider all stops in the route, including priority locations if any.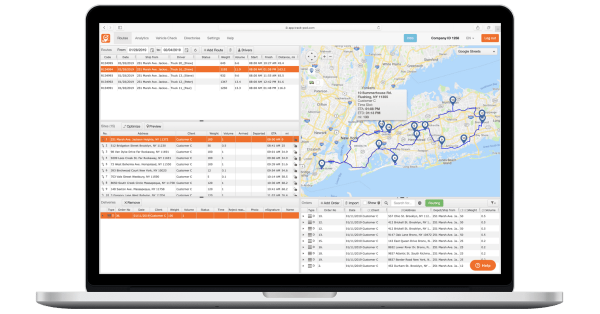 Voilà! You're all set for dispatching and transportation service per se. All data related to the routes will be reflected in your drivers' apps which also serve navigational and traffic data purposes, in addition to Proof of Delivery (POD) capabilities.
Wrapping up
Planning routes as a truck driver is not the same as planning a personal trip - that much is clear. You need more than a Google Maps, and your efficiency only grows with the right software.
Weigh your options and gear up with reliable routing software that takes care of truck routes with unlimited stops. If you need help choosing among features and want to see how a route planner would work for your trucking business specifically, book a demo and let's talk.
In case your way to choose software is by reading customer reviews, you're welcome to dive into Track-POD review on freeappsforme.com.