How to Implement a Free Shipping Approach Without Compromising Your Profits
Updated on August 21, 2023 by Jesse Liszka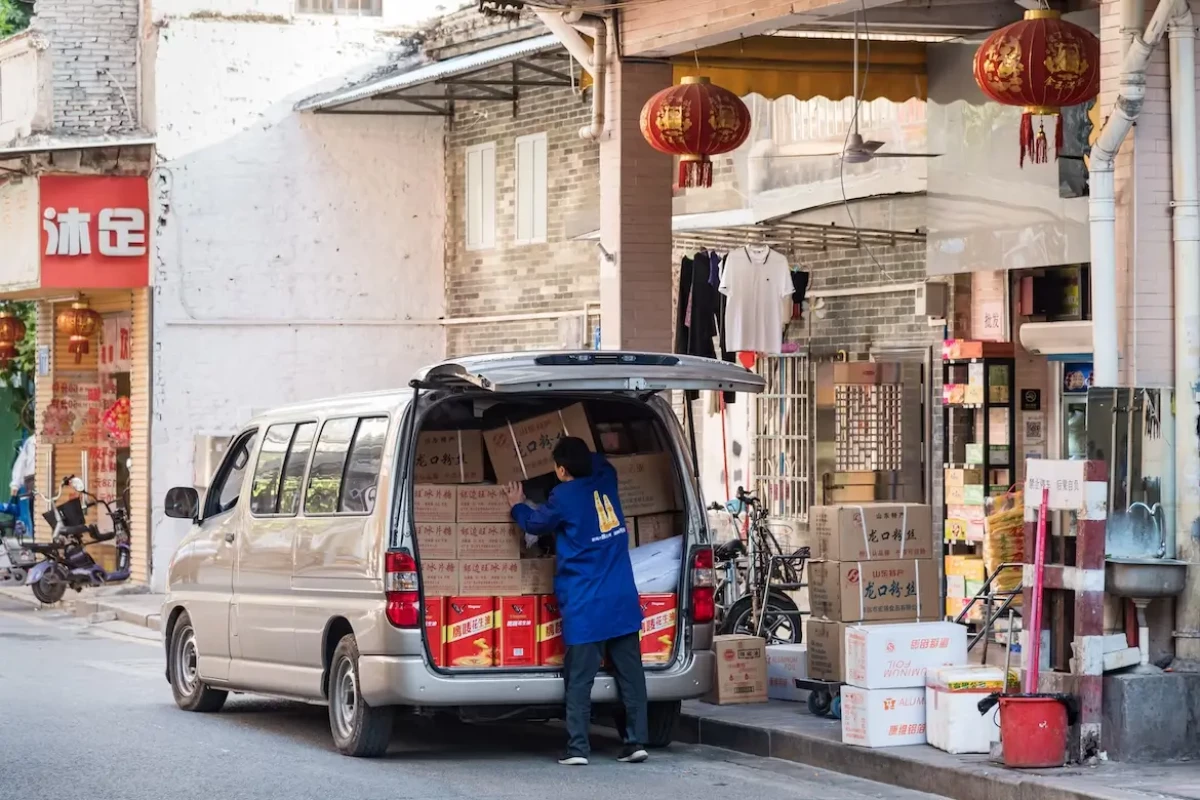 As the eCommerce industry continues to embrace innovation and growth, offering free shipping has become a powerful tool to attract customers and boost sales. However, for many businesses, the fear of losing money has deterred them from adopting this approach.
That is understandable, as shipping costs are on the rise. But in this comprehensive guide, we will explore effective strategies to implement free shipping without compromising your profits. We'll delve into the advantages that you can gain and offer some useful tips to successfully provide free shipping in your online store.
The advantages of offering free shipping
Free shipping is more than just a marketing tactic; it offers several benefits that can significantly impact your eCommerce business. At a time when inflation and other factors are affecting many people's finances, it is advisable for businesses to be amenable to both employees and customers.
To this effect, businesses looking to make the current financial climate a bit easier on their employees might consider offering them wages on demand. Similarly, to help out customers who might have less disposable income, companies may choose to offer free shipping. Here are some other advantages free shipping offers.
Lower cart abandonment rates
Free shipping is a known way to prevent indecision at checkout and lower cart abandonment rates, because unexpected shipping costs are one of the leading reasons for cart abandonment. So, whilst many balk at the cost of offering free shipping, the resulting uptick in conversion rates can make up the cost.
Get a competitive edge
Offering free shipping can also give you a competitive edge. In a saturated market, providing free shipping can give you an advantage over other sellers who might be charging for shipping.
When choosing between two products at an identical price, but only one offering free shipping, which one will a customer pick?
Remember, though, that keeping your free shipping promise also requires making the best use of your resources. To achieve this, you can try using time management software and ensure your commitment to free shipping is truly sustainable in the long term.
Increase AOV
You can also achieve an increased average order value (AOV). Strategically use free shipping to encourage customers to add more items to their cart to qualify for the offer, thereby boosting your average order value.
Most people would rather spend more money on a product they can use, rather than on shipping, which they see as a waste.
Build customer loyalty
Build customer loyalty and retention. Offering free shipping on a consistent basis can help build customer loyalty and encourage repeat purchases. Some businesses even make it part of a membership scheme to encourage loyalty even further. Either way, being associated with free shipping is a big motivator for customers to buy from you again.
Making free shipping sustainable for your business
Before implementing a free shipping strategy, let's look at some preliminary concerns.
Risk mitigation
Running an eCommerce business is a complex task that requires flexibility, creativity and a good deal of resilience. There are many operational risks to contend with, which can make deciding whether to implement free shipping complicated. Using operational risk management tools can help you to establish where any problems related to this choice might occur.
Make sure it's profitable
Ensuring that free shipping is profitable for your business is of paramount importance. Before you make your decision, it is essential to conduct a comprehensive analysis of your margins, profits, and losses.
Similarly, you'll also want to analyze any changes you could make, such as warehouse innovations, that could deliver improvements. Delving into the financial aspects of your operations will shed light on whether adopting a free shipping strategy is sustainable in the long run.
Be consistent
Whatever strategy you choose, make sure that it is consistent. Avoid constantly changing your shipping policy, as this can confuse customers and may affect their shopping behavior. Nurturing the trust you build with your customers is crucial for long-term success.
If you change your shipping policy frequently, you may damage that trust.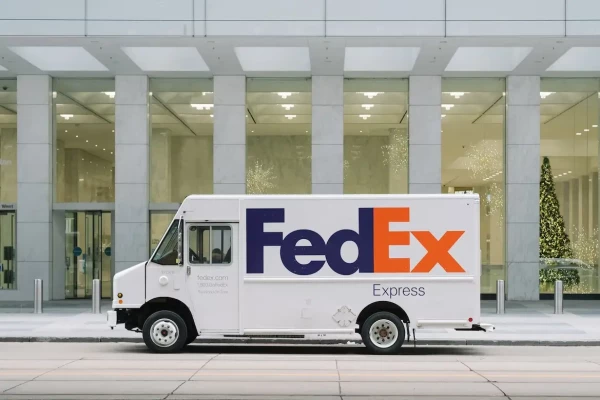 Decide if it's right for your business
Delivering superior customer service is the goal for any company, but that can come in many different shapes and forms. A banking company might look to employ financial services IT solutions to achieve an unbeatable customer experience, whilst for many retailers, perks like free shipping can help attain their goals.
But even within the world of retail, not all businesses may benefit from free shipping, especially in luxury or niche markets, so consider carefully if it is right for you.
Tips to offer free shipping without compromising profits
Follow these tips to make sure free shipping doesn't negatively impact your profit margins.
1. Incorporate the cost of shipping into the product price
A popular option among retailers is to include the shipping costs in the price of the product itself. Customers then essentially still pay for the cost of shipping, but you avoid the roadblock to finalizing a purchase that the added cost of shipping presents.
Ensure that your new prices remain comparable to your competitors, and if you are selling your products via a third-party website, take into account additional costs like the Amazon sales tax.
2. Set a minimum order value
Implement a minimum order value for customers to qualify for free shipping. This strategy ensures that you only offer free shipping for orders that are profitable for your business. It also encourages customers to add more items to their cart to meet the threshold, increasing your AOV and potential for cross-selling.
3. Select specific products for free shipping
Conduct an inventory of the products you sell that have the highest profit margins, taking into account each stage of the supply chain and the baseline delivery cost. A good TMS will help you to do this.
High-profit margin products are ideal candidates for free shipping.
4. Optimize your logistic system
Negotiate shipping rates with couriers and develop a strategy to optimize your logistics procedures so you can reduce shipping costs. Source shipping software solutions that provide real-time affordable rates from domestic and international couriers, so you can make sure that you always get the best possible price.
5. Reframe how you think about shipping costs
Instead of looking at footing the bill for shipping as a loss, consider it as the price you pay for attaining new customers and returning business. It is a profitable investment in your customer's satisfaction that can produce great returns.
But if you're going to make it work, you need to get the word out. Shout your free shipping offer from the rooftops, or perhaps via email with a service provider like Aweber.
Implementing a free shipping strategy
Next, it's time to put your free shipping strategy into action. Here's a guide to the steps you should take.
Use free shipping to boost AOV.

Offer free shipping for orders above a certain amount to increase the average order value. A good idea is to clearly indicate to your customers how much extra they need to spend in order to reach that threshold. You can even offer them relevant products that will help them to get over the line.

Incorporate costs into pricing

. Carefully adjust your prices with additional shipping costs now included. It may be tempting to incorporate other costs you incur from running your business too, such as packaging or if you've had to spend money on a

domain buy

for your eCommerce website. But raising your prices too high can put people off, so be careful.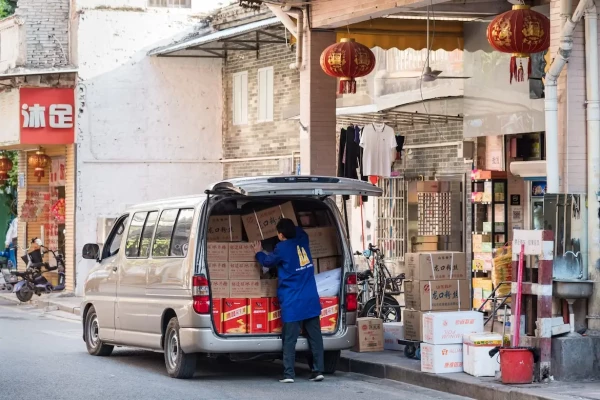 Think short-term.

If you're worried about making a long-term commitment to free shipping, look at short-term opportunities instead. This could be in conjunction with specific holidays, during traditional sales periods such as Black Friday and January, or when you have a surplus of stock. This will allow you to see the impact free shipping has and can give you the confidence to incorporate it year-round.

Calculate margins and expenses.

It is essential to conduct a forensic evaluation of your product costs, shipping expenses, and profit margins. If your business runs its own delivery logistics, then you should take into account how the cost will be affected by distance.

Negotiate shipping rates.

Not all delivery costs are made equal. Research shipping options in your area to find carriers that offer lower rates for your shipments. A word of warning, though: reliability shouldn't be sacrificed for the sake of frugality. Look carefully at customer reviews – if deliveries are often late or missed and they have a lot of upset clients, then it's a false economy.
At the end of the day, everyone likes their lives to be a bit simpler. If you're a business looking to streamline your payroll operations, you might adopt payroll systems like Paylocity.
But if you want to make your customers' lives easier, offer them free shipping – it's a surefire way to increase customer satisfaction.
Conclusion
Introducing a free shipping approach in your eCommerce business is a game-changer, but it requires careful consideration and strategic planning. By analyzing your margins, incorporating shipping costs into pricing, and offering free shipping strategically, you can provide customers with a positive shopping experience without compromising your profits.
But remember that free shipping is just one factor in the overall customer experience. Make sure you combine it with excellent products, customer service, and marketing efforts. That way, free shipping can successfully contribute to your company's continued success.