How to Extend Cut Off Time w/ Smart Route Planning
Updated on May 23, 2022 by Yulia Miashkova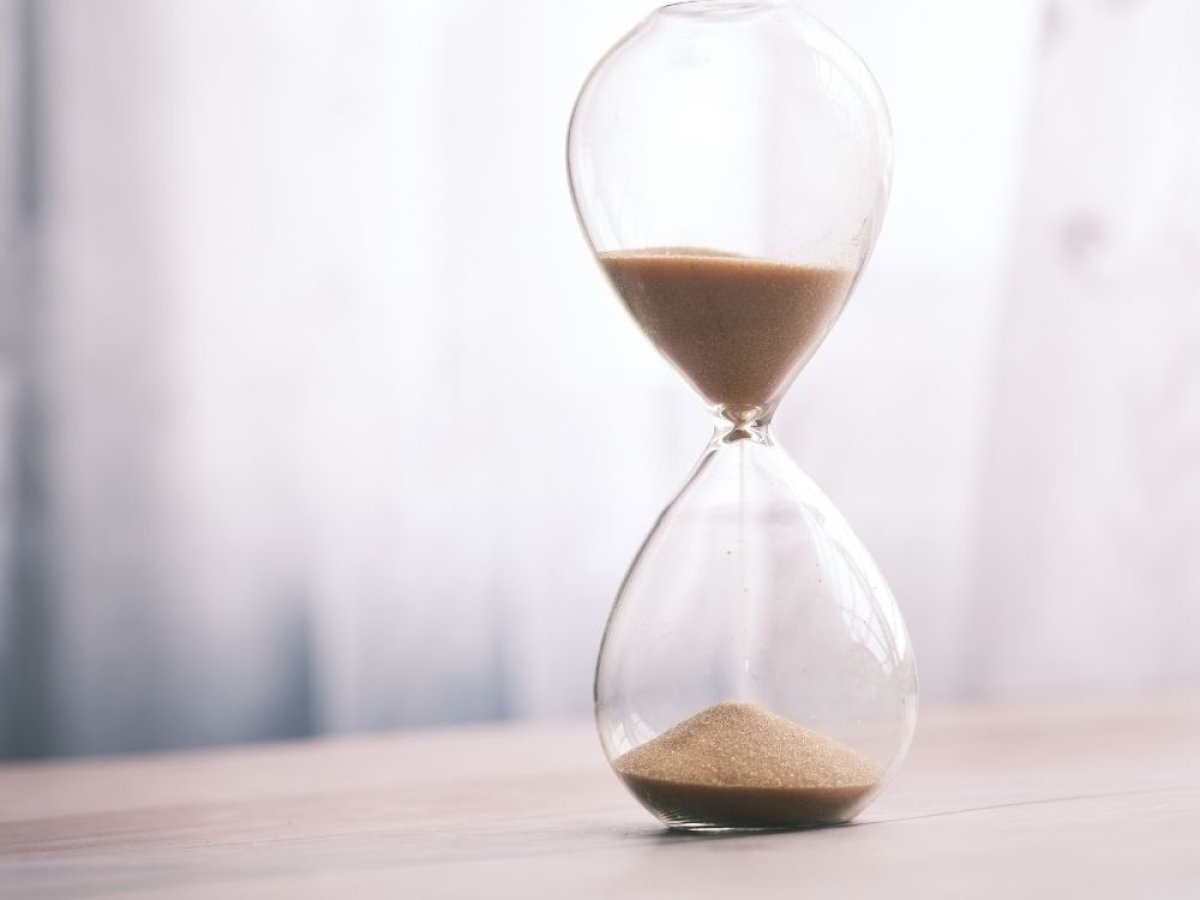 The customer is always right...to want delivery options and flexibility.
Otherwise, they will go to your competition and pay for services that meet their needs.
We talk a lot about different types of delivery and shipping options on this blog. But even when you have already implemented same-day delivery, on-demand delivery, and overnight delivery, there are always ways to get better.
Today, we take a close look at cut off time in delivery. What's the latest you allow your customers to place orders for overnight or same-day delivery? And how to improve that time to serve the customer better?
Read on to learn about extending your cut off time with intelligent route planning software.
Cut off time meaning & definition
First of all, let's define the meaning of cut off time because it's a term used across multiple industries.
In general, cut off time means the latest time in a business day when a document, request, instruction, transaction, or order can be processed.
Cut off time will usually correspond to COB hours, but this can vary from industry to industry.
In banking, for example, cut off time is the latest a bank can process transactions or credit same-day deposits.
In delivery, particularly same-day, next-day, and overnight delivery, cut off time is the latest time an order can be accepted. This is determined by the volume of orders as well as how flexible delivery operations are.
Let's look at some examples of cut off times offered by different courier services.
Delivery cut off times
Most courier services hold onto their commitments to deliver by a specific time. Meanwhile, cut off times, i.e. the latest your package will be taken in for next day/overnight delivery, can vary a lot.
UPS cut off time
UPS express delivery is carried out by three services.
Next Day Air - delivered by 10:30 AM on the next business day.
Next Day Air Early - delivered by 8 AM on the next day.
Next Day Air Saver - delivered by 3 - 4:30 PM or EOD for residential locations.
The latest time at which you can drop off your package for express delivery with UPS is different for different UPS stores. Each store sets its own cut off time depending on when local staff picks up the packages.
Most UPS stores will have 5 - 7 PM as their cut off time. However, it's best to call your local store and check in advance.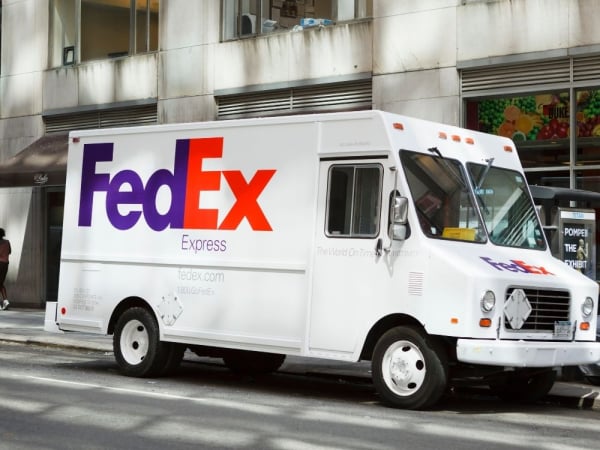 FedEx cut off times
FedEx cut off times work the same as UPS's. Depending on the location and its proximity to the airport, you'll see different cut off times across FedEx locations.
For shipping from one U.S. coast to another, you might need to submit your packages by 3 PM or even noon. This is because FedEx's main hub is located in Memphis and many overnight packages need to go via Memphis before they can be routed elsewhere.
Similar to UPS, your safest bet is to call the drop off location you're closest to and check their local cut off times ahead of time.
USPS cut off time
Using USPS overnight delivery is easier in a way because USPS provides clear instructions for all locations. Cut off times for overnight delivery correspond to business hours of the post office.
This means that if the post office closest to you is open until 6 PM you can submit your package for delivery until then. It's best to arrive early and allow some time for the package to be processed.
Now that we've seen what cut off times can be depending on the delivery service, let's look at ways to extend your cut off time so that your courier business can thrive in the competitive environment.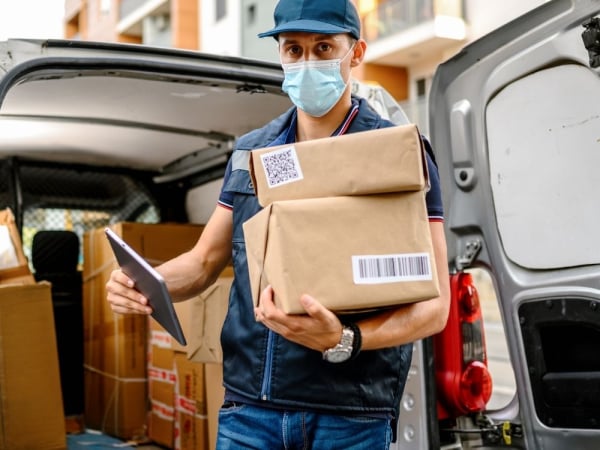 How to extend cut off time
Extending cut off time is about speeding up your delivery operations.
How long it takes to process an order.
How long it takes to build and optimize delivery routes.
How flexible you are with last-minute orders.
How fast your drivers can get the job done.
Let's take it one step at a time, with tips on how you can do it better.
Order processing
How do you receive delivery orders? Do your customers need to fill in an online form, make a call, or use an app?
Depending on your order processing system and how it's integrated with your delivery planning software, it can take you anywhere from a couple of seconds to several minutes to process an order.
One way to make it faster is by integrating your order processing system with your delivery software for instant order sync.
This can be as simple as using a Zapier integration to set up automatic order import from Google Sheets - or as advanced as using API to fetch orders from your ERP.
The point is to make it automatic and instant so that it doesn't affect your cut off time.
Route planning
Route scheduling is a key part of delivery management. Depending on whether it's manual or automated, it can take anywhere from hours to seconds - much like order processing.
With automated routing and route optimization, especially with features like priorities for orders, customers, and addresses, you can be confident even last-minute orders will be added to routes.
Not only added - route planners like Track-POD use advanced route optimization algorithms. Using one of those, you can plan the most efficient loading, organize deliveries around drivers' breaks, and even compare delivery costs depending on your optimization strategy.
When advanced routing and optimization take seconds, you can comfortably push your cut off time further because you know your key processes are taken care of by the AI.
Dispatching
Your couriers have a big role to play when it comes to delivering on time. To allow for late cut off times, you need to make sure your dispatch process is flawless.
The best way to achieve this is by using a 2-part delivery management solution: one part for the dispatcher and the other part for the driver (mobile).
Dispatch systems like Track-POD work by syncing the web dispatcher dashboard with the driver app to allow instant scheduling and task assignment. This is another condition for late cut off times.
As soon as you've created a route in the system, it will be dispatched to the driver's phone. If you're an in-house delivery operation that ships products from a depot or warehouse, you can use Track-POD's driver app as a QR/barcode scanner for load confirmation to ensure last-minute packages are loaded correctly.
Wrapping up
Cut off time is the latest you can process a delivery order for same-day or overnight delivery.
While cut off times will be determined by the distance to be traveled, the fleet to be used, etc., there are ways to improve your delivery operations that let you extend your cut off time and provide more flexibility to customers.
I hope this guide gives you insight into improving the flexibility of your delivery service with later cut off times. If you'd like a guided tour around Track-POD solutions to delivery route planning, book a free demo and we'll show you around.