Integrating Logistics with a Magento eCommerce Site
Updated on November 04, 2022 by Art Malkovich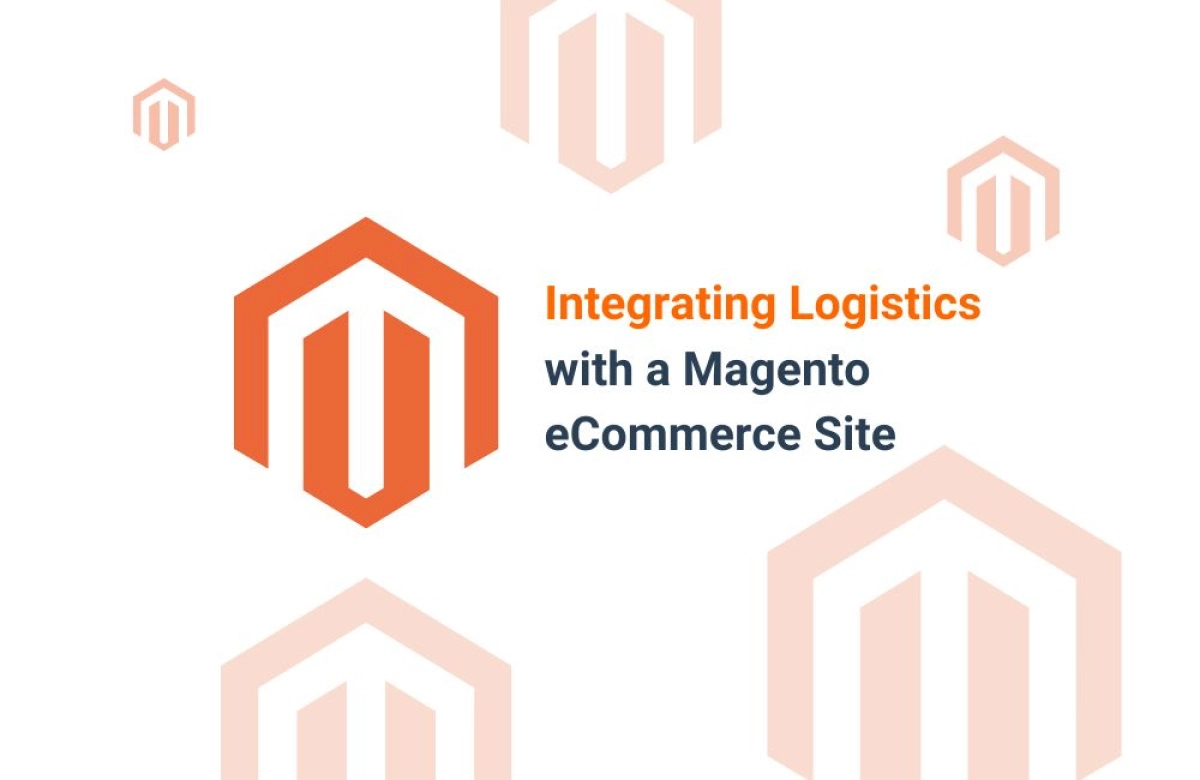 In this post, guest writer Art Malkovich talks about the benefits of integrating your Magento store with a last-mile logistics solution.
---
A lot is going on in eCommerce logistics. As online sales grow, retailers need to process the increasing number of orders and deliver goods as fast as possible. How do you ensure the parcel will reach the destination in time? That's where numerous logistics solutions come into play.
Delivery drones, advanced robotics, and augmented reality help eCommerce companies streamline their processes, stay competitive, and satisfy buyers. Efficient delivery operations are essential for winning and converting the audience into loyal customers.
Suppose you own a store on the Magento eCommerce platform. It's a robust, customizable, and scalable eCommerce website builder. One of its peculiarities is the ease of integrating new features into the system, including logistics extensions.
This article will review reasons to install delivery solutions to the Magento store and several companies offering such services.
Introduction to Magento
Magento is a platform for building eCommerce websites. It offers free open-source and paid versions. The free version is the most popular one as it provides access to basic commerce functionalities and scalable options without the need to pay for unnecessary functions.
Interaction with the company starts with accessing the website. It's the face of the company, determining the perception of the business from the first seconds.
That's why the store should take milliseconds to load, be user-friendly, and cater to users of various devices. However, the website may lack essential functionality if you don't update it.
As the previous Magento 1 version doesn't receive new patches, the store becomes vulnerable to cyberattacks, disruptions, and incompatibility with logistics and other software. These reasons make Magento 2 migration crucial for those willing to retain their customers.
This eCommerce platform is also famous for its numerous and flexible customization options. With more flexibility for third-party connections, Magento is more accessible than competing eCommerce solutions.
The platform is mobile-friendly and has an important collection of capabilities for managing stores of all sizes.
However, Magento requires extensive coding experience. Thus, it's not very suitable for small businesses that need to roll out the store faster, at a lower price, and without hiring a dedicated Magento development team.
Magento consists of various tools that are easy to connect and disconnect. They are effective for marketing, promotions, conversions, and catalog management. Finally, the platform has comprehensive documentation thanks to the massive user base and support from the community.
Why connect your Magento store with delivery software?
Speedy and safe delivery is key to ensuring a positive shopping experience. For this purpose, you can integrate delivery service management software with the Magento store. Let's discover some reasons to perform this operation on the website.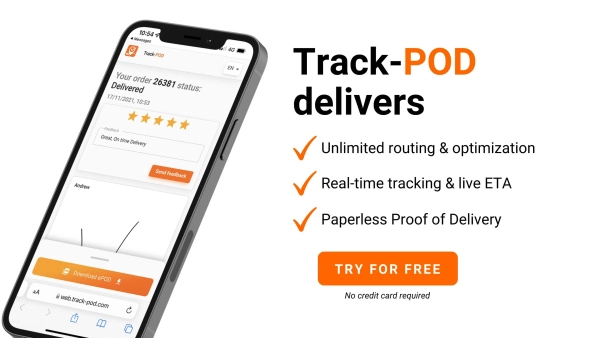 Increased delivery process efficiency
An order delivery management system lets you control every step of the shipping process, from ordering to last-mile delivery.
The software makes it possible to optimize the loading process, calculate estimated time of arrival (ETA) for each stop, give drivers point-to-point routes and consumer information, etc. These insights result in on-time deliveries and improved client satisfaction.
Effective dispatching and planning of deliveries
Remember the busiest times of the year, such as Thanksgiving, Christmas, or Valentine's Day. The company operates at its peak this time. If your delivery system can't keep up with demand, you may miss the deadline and deliver goods too late.
Decent delivery software eliminates this problem. It can automate and modify dispatch and delivery schedules, optimize routes, and scale to support more users. These result in flawless deliveries and satisfied clients.
Digital proof of delivery
Customers can receive email or SMS updates about their order status, including electronic proof of delivery (ePOD). It reduces the load on the customer service team due to the lower number of calls.
Buyers receive live tracking updates as well as photos and/or their e-signatures once the order has been delivered.
Improved customer experience
Customers get immediate access to the real-time mapping of the driver's whereabouts. They may track their shipment in real time, see the updated delivery time, and notice any delays.
The software may also support direct communication for users to leave their concerns, feedback, and ratings on the package carrier agent. This information tells the management about consumer expectations and what steps to take for business success. To further improve sales, sales prospecting tools and techniques come in handy.
Business growth
Running an eCommerce business is a never-ending optimization process. As there is much to control, you need an automated solution to streamline easy and repetitive tasks. Delivery software not only assists with that but also comes with analytics tools.
They provide insights about successful and unsuccessful deliveries, idling time, the cost of the last mile, and others. Monitoring these KPIs helps you determine the underperforming parts of the business to improve and ensure sustainable growth.
Delivery software you can integrate with Magento
Now that you understand the importance of integrating delivery software with the online store, let's look at top providers. These companies offer solutions compatible with various eCommerce platforms, including Magento.
1. Track-POD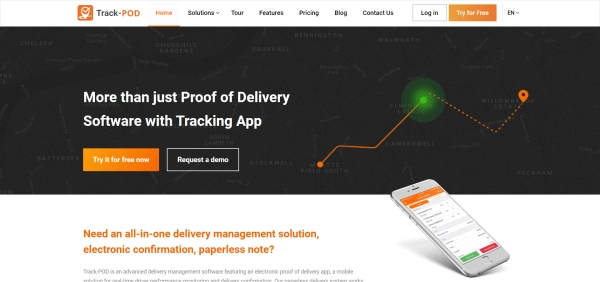 Track-POD is an all-in-one platform to manage, analyze, and automate your delivery processes. This product includes:
An ePOD app.

An AI-powered fleet and route optimization algorithm.


Unlimited deliveries and collections.

A mobile solution for driver performance monitoring and other analytics.

Real-time notifications.
Track-POD provides all the needed features for a Magento store, such as user rights options in the web dashboard, barcode scanning, and vehicle checks.
As a result, you can ensure shipment efficiency, safety, speed, and cost-effectiveness.
All you need to do is to install the extension, configure it in the Magento dashboard, and activate it. The tool comes at an affordable price of $29 to $69 a month per driver/vehicle if paid annually.
2. Onfleet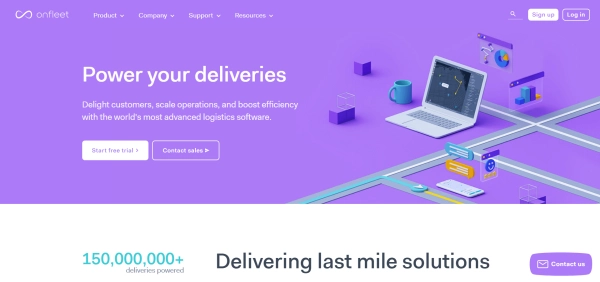 Onfleet is another last-mile delivery management software. Businesses may easily manage and assess their local delivery operations with the help of this cloud-based solution. The system offers:
Strong modern web dashboards for dispatchers.

User-friendly smartphone apps for drivers.

Automatic notifications.

Real-time tracking for customers.
Every week, Onfleet handles millions of deliveries for thousands of clients, including pharmacies and e-stores, restaurants, and flower delivery services.
Onfleet connects with Magento via Zapier, Sunrise Integration, Locoia, or others. Note that the prices are higher than installing a Track-POD extension: starting at $500 to $1,150 per month.
3. Route4Me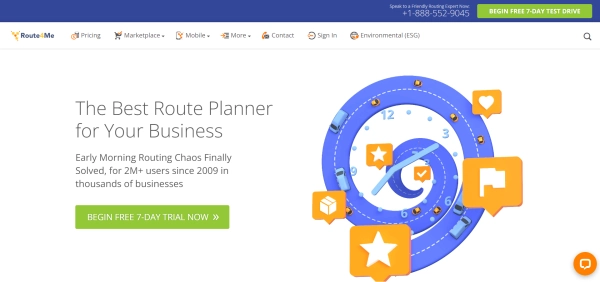 Route4Me is the third tool under discussion. It's also a cloud-based route planning solution for companies of all sizes to boost productivity. The software allows customers to change addresses and routes, assign new drivers, and monitor routes in real time.
Users can upload client addresses to manage and plan a route and access other features.
Real-time tracking of drivers' progress and courses.

Daily, weekly, and monthly route scheduling.

The ability to search for and classify clients.

Access to information about how well the business is performing.

User integration with GPS tracking software.

iOS and Android mobile apps.
Install Route4Me's Magento route planner plugin to connect the tool with this website builder. It lets you manage local deliveries with a couple of clicks, streamlining your order fulfillment procedures. The solution may also be costly, starting from $199/month.
4. GSMtasks
The next tool is GSMtasks, a delivery and field service management (FSM) solution. GSMtasks aids field service, delivery, and maintenance providers in managing their business with the help of its many features.
The system is hosted in the cloud, meaning the vendor takes care of most IT system upkeep and maintenance tasks for a monthly subscription. It frees up users to focus more on business growth and less on system management.
GSMtasks iOS and Android mobile apps let your employees handle their daily deliveries and service calls, while staying connected with the office.
You can download the GSMtasks extension from the Magento marketplace. But to use it, you need a valid GSMtasks account, which costs around $14 to $19 per driver monthly.
5. Detrack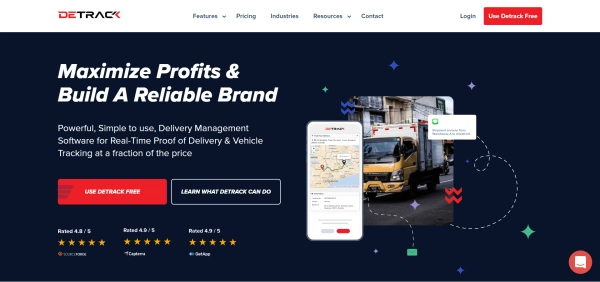 The last delivery tracking and ePOD solution on the list is Detrack. The software works with clients in different sectors, including 3PLs, couriers, cold chain logistics, pharmaceuticals, retailers, food and beverage merchants, etc.
Detrack is available in 26 languages and has users from more than 45 countries. The platform was designed to operate anywhere in the world. You may use the iOS or Android app to live-track your vehicles on a map and receive real-time ePOD photos.
Connecting Magento to your Detrack platform will enable quick and simple data flow between them. The eCommerce platform captures and sends orders to Detrack. And Detrack automatically provides shipment information back to Magento.
The tool is available at $24 per vehicle monthly with the free first driver.
Wrapping up
Today's considerable growth in eCommerce is the golden age of the industry. Each business can build its online store using particular systems like WooCommerce, Salesforce, or Magento.
Such simplicity and popularity increase the number of brands on the market. Consumers migrate online to find the desired goods from dozens of stores and thousands of catalogs. According to Nasdaq estimates, 95% of all purchases will be online by 2040.
Due to the unique circumstances, online retailers will need to process and deliver multiple orders each minute. Businesses may experience pressure regarding customer service, particularly online.
Customers want a high level of visibility in the modern eCommerce environment. They want to know whether things are available, when they arrive, and the exact stages involved in the delivery. How can you streamline your delivery management?
Employ logistics tools and integrate them with Magento. We've analyzed why such software is essential for your company and what vendors offer these services. Choose one of them to take your logistics to the next level.