New: MYOB Integration for ePOD & Sign on Glass
Updated on February 08, 2022 by Yulia Miashkova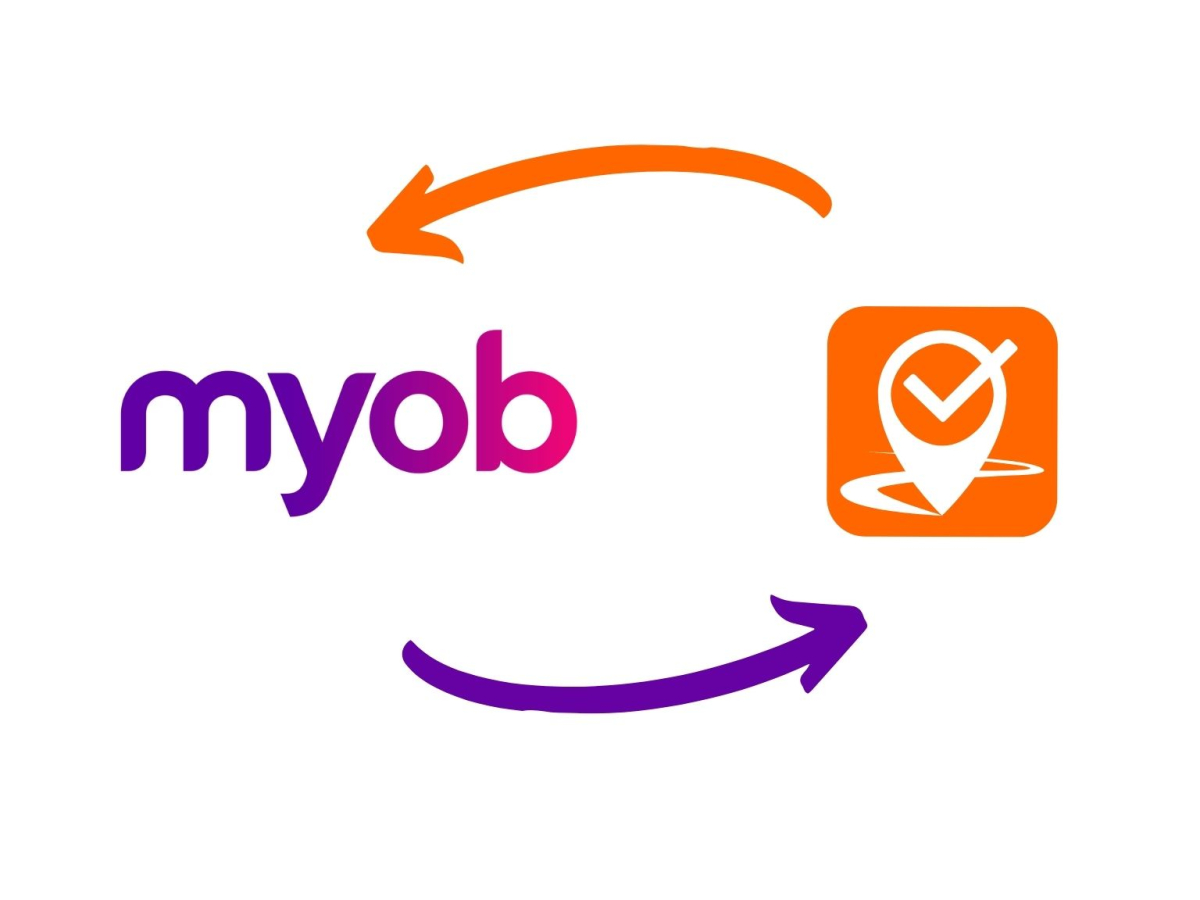 MYOB Advanced / Acumatica is a leading cloud ERP platform in Australia. It powers businesses by providing a centralized solution to financials, customers, projects, and reporting challenges.
If your business opts for self-delivery while also using MYOB Advanced / Acumatica solutions, you can set up a live integration with Track-POD to digitalize logistics and cut delivery costs. Here's how it works.
1. Automatically import orders
After a sales order has been completed with delivery information, confirm the shipment in your MYOB system.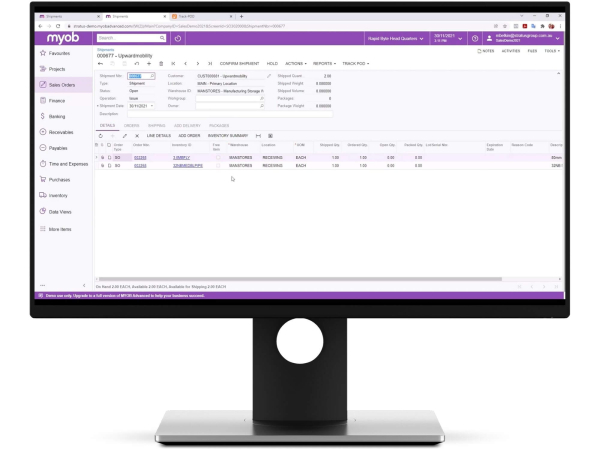 As soon as the shipment has been confirmed, you can see the order in your Track-POD dashboard ready for routing, optimization, and dispatch.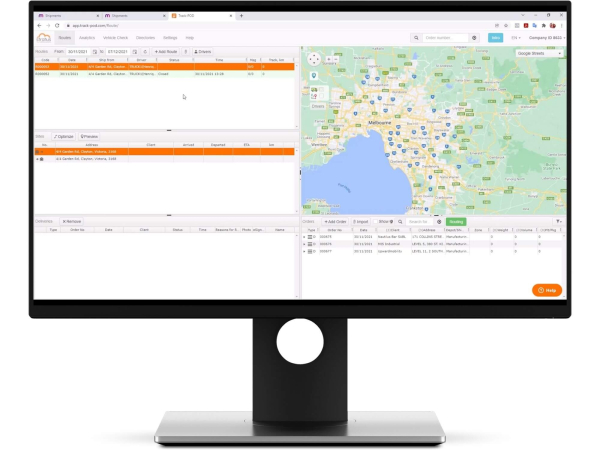 2. Run route planning & optimization
Now that your delivery jobs are in the system, you can run AI-powered route planning and optimization. Track-POD will consider all order details, driver availability, and every delivery time slots specified by the customers to build the cheapest, fastest, and safest multi-stop routes.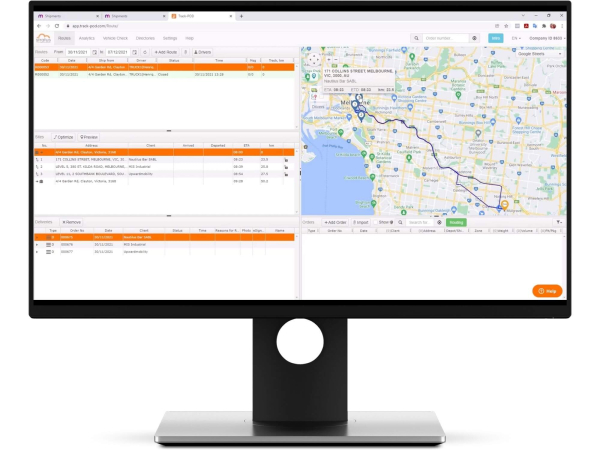 You can run route planning & optimization for a single order in case you're doing on demand delivery - or you can group delivery jobs by zones and preschedule them in bulk.
This will also depend on your fleet and staff resources, as Track-POD considers all parameters, including drivers' working hours and breaks.
3. Set up delivery notifications
Track-POD powers customer self-service via delivery notifications with estimated time of arrival (ETA) and live tracking. You can choose to send delivery notifications by email or SMS. Either way, they will feature a real-time order tracking link.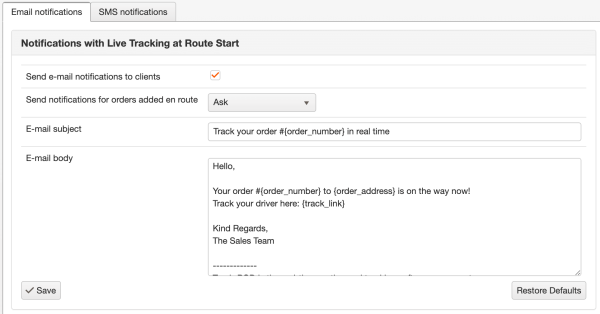 Post-delivery notifications include a customer feedback notification and an electronic Proof of Delivery document with order details, customer's signature (Sign on glass), and/or photo proof of delivery.
4. Despatch & deliver
Once despatched, your delivery orders will instantly appear on your drivers' mobile phones. Track-POD driver app picks up order and route details and navigates your couriers towards customers' doorsteps.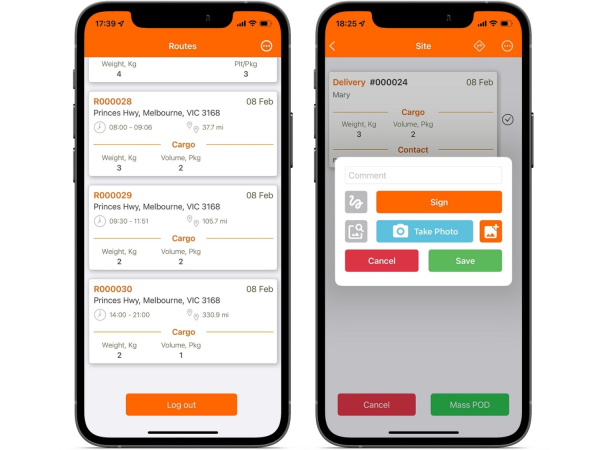 Below are some of the features available in the Track-POD driver app.
A selection of GPS apps for navigation.
Barcode and QR scanner for load checks.
Vehicle safety checklist for proactive maintenance.
Live chat with the despatcher.
Electronic Proof of Delivery (sign on glass + photo).
Cash on delivery for orders paid for on location.
Partially delivered orders & reasons for rejection.
5. Review, report, repeat
All data related to your last mile - order details, delivery statuses, electronic signatures, photos, POD documents, reasons for rejection (if any), and live tracking links - will be available in your MYOB sales orders.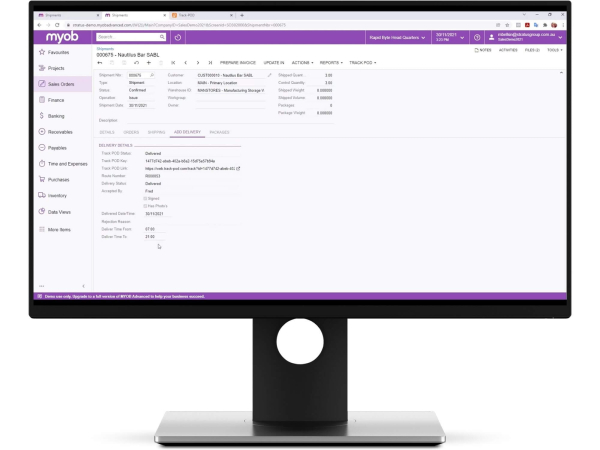 This data is also stored in the Track-POD system for up to 2 years, with analytics, vehicle check reports, and performance insights available for export at any time. Because MYOB integration with Track-POD is instant, you won't lose sight of any order or customer.
Recap
When it comes to order fulfillment, speed and efficiency is the name of the game. While many things in logistics are outside of your control, instant data import and reliable integrations is something you can set up and count on.
MYOB integration with Track-POD is an example of the groundwork you can do to set yourself for delivery success. Get in touch with our team to learn more about Track-POD < > MYOB integration and get help settings things up.