TyreLine Scales In-house Deliveries w/ Route Optimisation & Smart Despatch Management
TyreLine Distributors Limited knew from the start that they needed software to keep track of customer orders and better manage the drivers' workload.
For 18 months now, the team has relied on Track-POD to plan and optimise routes in the most efficient ways. The staff is more organized, customer loyalty is growing, and plans for the future are big.
We spoke to Catherine Powell, the Despatch Coordinator at TyreLine's head office in Hamilton, New Zealand, about scaling self-delivery with Track-POD.
About TyreLine
TyreLine Distributors Limited is the sole Michelin and BFGoodrich tyre distributor for New Zealand. In August 2007, the company took on full distributorship. More recently, Michelin has invested in TyreLine further and now owns 25% of the company.
At the moment, TyreLine has a fleet of 10 Mercedes Sprinters ranging from 314's to the ELWB High roof 519 Sprinters, plus 2 Isuzu box body trucks. As the number of delivery runs keeps growing, the company has plans to expand the fleet two-fold in 2022. A lot of TyreLine's staff have been with the company for a number of years.
As for customers, the majority of them are retail tyre stores – both corporate and independently owned. The rest are a wide array of businesses, from new vehicle dealerships to heavy earthwork and transport companies, all the way to the army.
Challenges
"Our goal is not just customer service but customer delight."
TyreLine is focused on building customer trust while also handling the growing demand and navigating driver shortages.
At the moment, some orders are delivered via a 3PL and some are handled in-house. With outsourced deliveries being much harder to estimate and track, not to mention taking much longer to report on to customers, TyreLine is scaling in-house deliveries.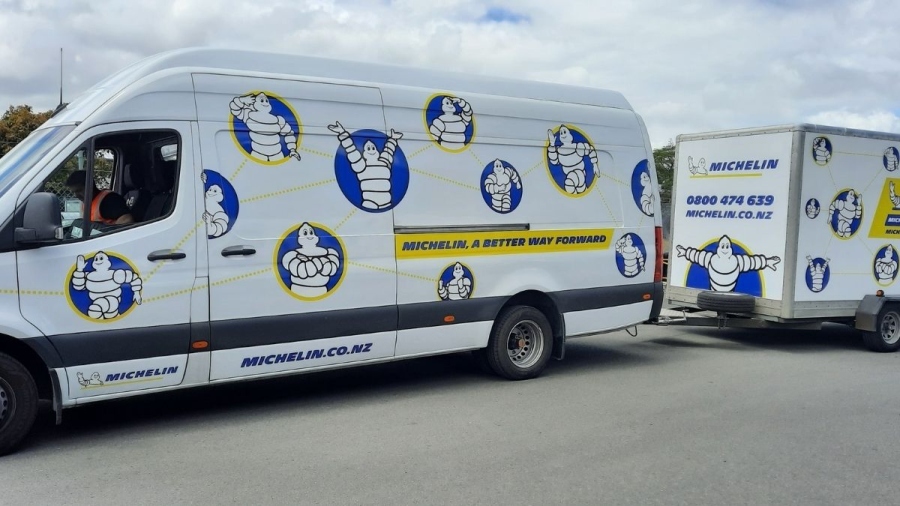 Usability and functionality is what the team had in mind when looking for a route optimisation and courier despatch solution. It would need to help in building customer loyalty via reliable scheduling and full transparency.
Solution
"We tested out a couple of different products but Track-POD was uncomplicated and has proven each time we employ another driver to be really easy to learn to use."
Getting started with Track-POD was straightforward for the team. TyreLine trusted their drivers to explore all of the system's features and then train each other.
"No one struggled with Track-POD for more than a few days – it's really easy to use for everyone."
By now, most people in the company know what Track-POD is and can rely on the system to provide detailed information for any query that arises.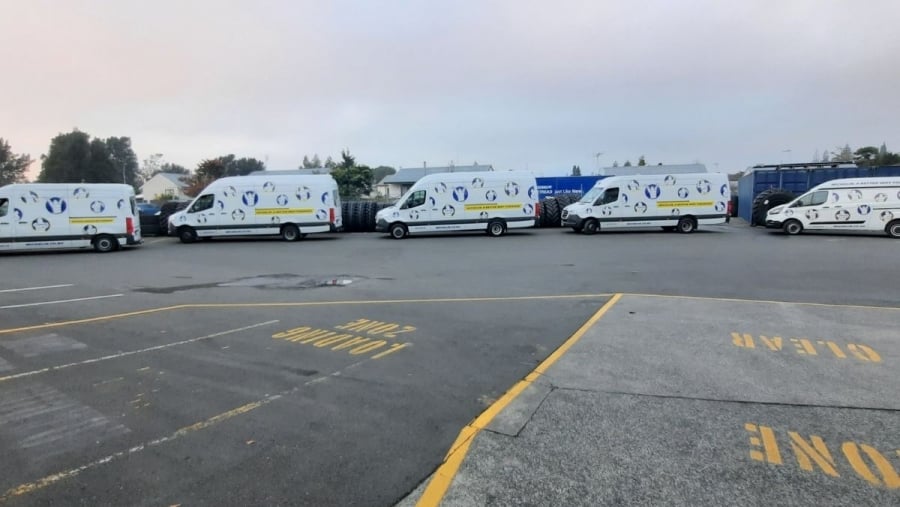 In-house vans are treated like another freight carrier, and Track-POD powers the ability to give customers up to date information on the estimated date and time of delivery.
Because drivers are encouraged to build relationships with customers as they are the face of the business, the team has used Track-POD to grow customer loyalty and build trust.
"Customers know exactly when they're getting their deliveries and they're able to track the vans' progress through Track-POD – this has been a massive asset in building trust."
Order live tracking has been a big success with TyreLine's customers. The feature also enables the team to better prepare for jobs such as callouts and stripping old tyres off rims while a customer's car is on the hoist.
Results
"Track-POD has allowed me to be more organised. It allows me to set regular pickups and deliveries."
Now the team knows 1-2 days in advance where a driver is going on their run, how many stops they will make, and how much time the entire run should take.
Despatch of multiple vans during the day occurs with little disruption to staff and tasks. Because TyreLine regularly works to the capacity of the van, being able to track the total weight and cube of a run proved to be essential.
"Track-POD's optimisation ability allows us to organise the run in the most efficient way."
For the entire duration of 18 months of using Track-POD, there has been a massive growth in TyreLine's sales across all product ranges.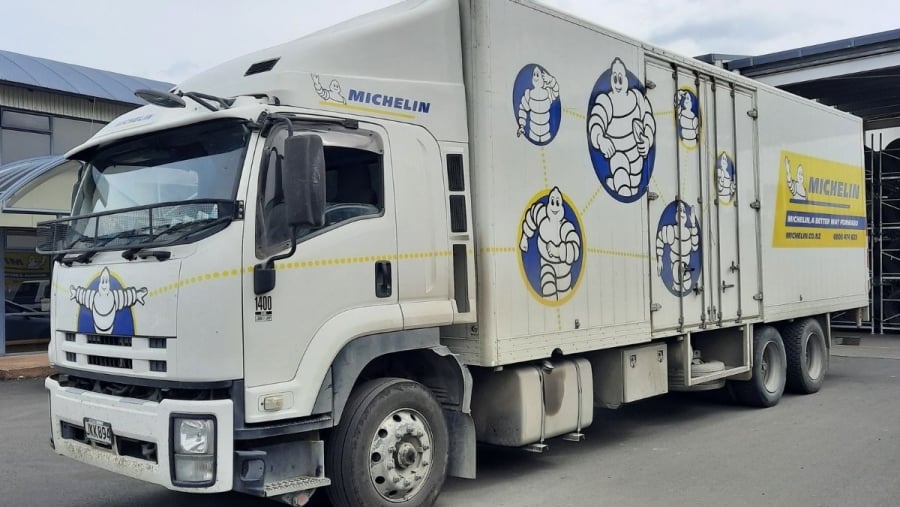 The business has grown significantly during the pandemic – both due to supply chain issues and thanks to having a reliable delivery management system in place.
"Even in the midst of the pandemic with the product shortages, global supply chain dramas and closed borders. I stand by our decision to go with Track-POD; it has been an asset through this time."
The goal for 2022 is to double the number of daily runs across the country. Track-POD is proud to power TyreLine's in-house deliveries and support future growth.
Ready to grow your business with Track-POD?
Book a free demo
and see your new last-mile delivery tool in action.