Logistics is a detailed network built for the delivery and shipment of goods. Be it an online store or a field cleaning service, logistics is there to get the right product (or service) to the right customer. The logistics process supports the entire supply chain and ensures that all aspects of eCommerce order fulfillment are covered.
Every day, online store owners and retailers rely on order fulfillment providers and 3PL (third-party logistics) solutions. As a business owner, it's easy to get confused while browsing through different logistics services like 3PL or 4PL, not to mention 5PL.
So what is the difference between 3PLs and 4PLs? How do you know which 3PL or 4PL provider will fit your supply chain the best? Keep reading to find the right answers for your business.
3PL meaning and definition
3PL = third-party logistics. 3PL services cover warehousing, packaging, and shipment (from routing to Proof of Delivery) of the goods. Businesses outsource logistics management to 3PL companies whenever first-party logistics aka self-delivery is not an option due to limited resources.
3PL services have grown tremendously since 1990. This is due to the fact that 3PLs provide solutions to supply chain management, including warehouse solutions, transportation, and fulfillment for any business struggling with first-party logistics.
A company can hire 3PL providers to save time and avoid the unwanted hassle. In short, 3PL/third-party logistics companies can manage the whole e-commerce fulfillment process and assist the company with many aspects of the supply chain.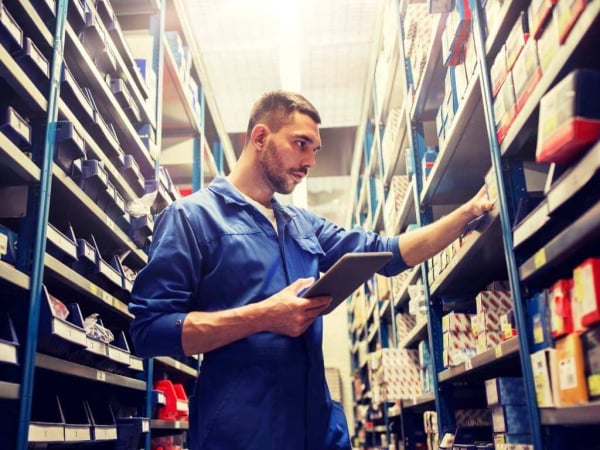 3PL services along the supply chain
There are many advantages of 3PL solutions. Below are some of the services provided by 3PL companies.
Inventory management.
Warehouse management.
Customs procedures.
Freight forwarding.
Road haulage.
Cross-docking.
4PL meaning and definition
4PL = fourth-party logistics. It is the most advanced form of logistics for supply chain management. With 4PL, the optimization of the entire logistics process is the main focus. Both 3PL and 4PL used to perform the same duties, the difference between 3PL and 4PL is that the latter is non-asset-based. It means that 4PLs do not have owned storage or transportation facilities to offer.
Instead, 4PLs act like consultants in the entire supply chain management process. 4PL offers access to 3PLs and other companies, including freight forwarders, to provide support for the relevant aspects of the supply chain logistics. Put simply, 4PLs are all about the management of outsourced supply chains.
Another difference between the 3PL and 4PL model is that 4PLs are a pretty new concept in the logistics industry. These days, 4PLs are lead logistics providers because they are in charge of management on the highest level of logistics.
4PLs offer more efficient and competent ways to manage supply chains. Above all, if you're looking for a single invoice solution, a 4PL service provider is the best choice.
4PL services along the supply chain
Below are some of the solutions 4PL offers to companies that seek a partner on a high level of logistics.
Consultancy.
Project management (e.g. Monday vs ClickUp)
Analysis of data like fuel management.
Business planning.
Logistics strategy.
Management of third-party logistics (3PL providers).
Freight forwarding management.
Inventory planning and warehouse management.
Analysis of capacity utilization.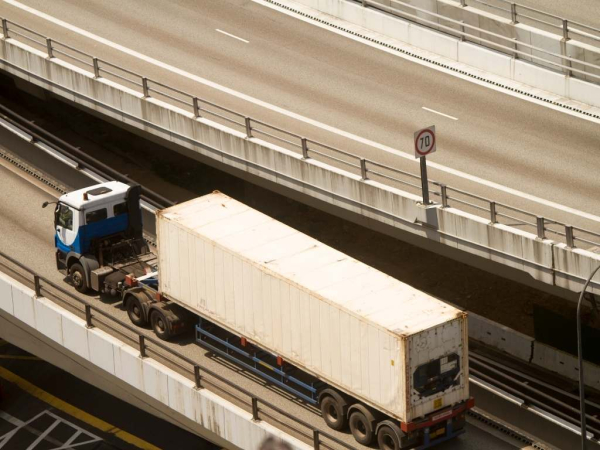 3PL vs 4PL
3PL and 4PL are the two most commonly used logistics services in eCommerce. Therefore, every business owner needs to know the difference between these two. 3PLs and 4PLs can be of great value to retailers who have been struggling with first or even second-party logistics.
Though both 3PL and 4PL have been working efficiently for online stores, they are fundamentally different. While 3PLs deal with a single part of supply chains, 4PLs take a 360-view of every component and look at every aspect of logistics management. As soon as 3PLs start outsourcing any part of their services, they become 4PLs.
Furthermore, 3PLs deal with daily operations. 3PL logistics companies focus on getting the products from the warehouse and delivering them to consumers. 4PLs, meanwhile, take control of the integration and optimization of the entire supply chain from start to finish.
3PLs are an ideal choice for small to mid-sized eCommerce businesses, whereas 4PLs are generally considered a better choice for medium to Enterprise-level logistics operations. Unlike 3PL, the 4PL model does not include any assets like trucks or warehouse/inventory for transportation or storage of the goods.
Furthermore, in 3PL vs 4PL, 3PLs are cheaper. 4PL will cost you more because fourth-party logistics companies outsource smaller logistics providers and oversee the entire supply chain.
3PL and 4PL examples
To elaborate on how 3PL, 4PL, and even 5PL work, we have quoted a few examples. Both third-party logistics and fourth-party logistics operate by the same logic, but they consist of different parts. For instance, 3PLs have to control fleet management, freight forwarding, as well as inventory to name a few.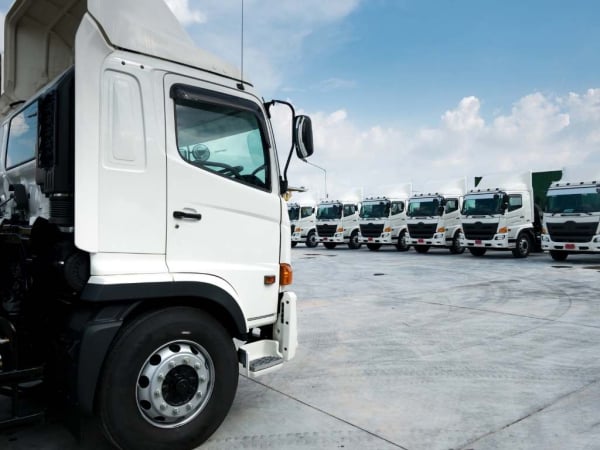 4PL service providers, meanwhile, perform the same duties but by hiring or employing other companies such as 3PLs. So, by utilizing their vast network, a 4PL logistics provider gets the work done via 3PLs. Simply put, a 4Pl provider has control over 3PLs along with other companies to provide comprehensive, end-to-end supply chain logistics management to their clients.
Furthermore, in 3PL vs 4PL, a 4PL provider has to be the bridge between the client and service providers, acting as a liaison. For example, a company has contracted a supplier X. The supplier has to handle the shipment and remote storage of all the products.
If supplier X contacts another company to transport goods and asks them to store the products in their warehouse, the supplier would be a 4PL provider. But if the supplier handles all the logistics operations on their own, then they're among 3PLs.
3PL and 4PL service providers
As described above, 3PL providers focus on specific logistics solutions, and the management is left up to you. If order fulfillment is an issue for you, while you have all the resources, technology, and other tools that can manage logistics operations, 3PLs would be a great help. And this way, you can focus more on the growth of your operations.
On the other hand, 4PL providers look at every aspect of supply chain management and care about all the logistic operations and technology. A 4PL provider takes responsibility for more comprehensive management than 3PL providers and keeps an eye on various industry solutions involved in the entire process.
Besides, 3PL providers could be one of the many contact points you have to manage for your supply chain. A 4PL provider would always be your single point of contact for the entire supply chain and various logistics services.
The difference between 3PL and 4PL might not seem that big. Both work well and provide logistical solutions that address business challenges. But you have to choose right, understanding the fundamental difference between each service provider.
What is 5PL?
A 5PL or a fifth-party logistics provider is the most recent term in the logistics industry. Fifth-party logistics focuses on a vast network of supply chains instead of working on a single supply chain. 5PLs find, organize, and then implement the most efficient solution to all the logistical issues of a client.
Fifth-party logistics is one step up from fourth-party logistics, and 5PLs can manage multiple supply chains simultaneously. Thus, a 5PL service becomes the most lucrative choice for fast-growing e-commerce companies.
5PLs can negotiate the best offers for their clients, so they are known as aggregators. 5PL gathers all the needs or requirements of the third-party logistics and others in bulk to negotiate the best and cheapest rates with all the shipping companies.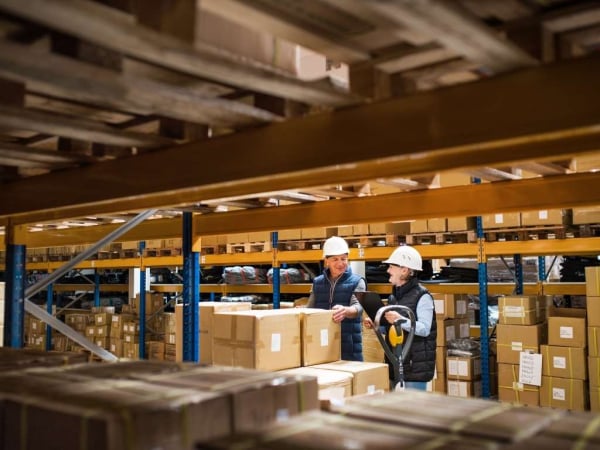 And, just like 4PL, 5PL is also non-asset-based. The best part is that a 5PL can tap into any technology or company working in supply chain management and partner with the best service providers for maximum customer-centricity and satisfaction.
Pros & cons of the 4PL model
4PL model comes with its pros and cons. Moreover, to choose between 3PL vs 4PL, you need to get the full picture to maximize supply chain management. Let's go over the biggest advantages and disadvantages of the 4PL model.
Pros of fourth-party logistics (4PL)
Powers cost-effective supply chain management and ensures higher profit margins.
Provides unique and professional operational support.
With the 4PL model, you get more sense of ownership and control over your business.
4PL providers improve communication across the supply chain network.
As fourth-party logistics offers you a single point of contact, you do not have to manage multiple partners. Thus, you get more time to focus on customer acquisition.
Fourth-party logistics comes with a solution-oriented approach. A 4PL partner will design the best supply chain solution for you, following the challenges you have laid out.
Cons of 4PL logistics
You have minimum control over the logistics and fulfillment processes.
You can't implement green logistics or undergo any other transformations in your inventory or warehousing.
You don't control a large chunk of the customer journey.
4PL services are not cost-effective for all small businesses.
4PL services by industry
3PL vs 4PL can be a tough choice. The decision depends entirely on the complexity of your supply chain and the goals of your company. To give you a better picture of how 4PL providers can benefit different companies, we go over some industry-specific use cases below.
4PL for e-commerce retail
Here, the question is why you should consider 4PL providers for retail logistics? Below are some of the ways in which 4PL logistics can improve your customer satisfaction and give a boost to your online business.
A 4PL provider can offer a wide range of solutions that play a crucial role in business optimization.
In 3PL vs 4PL, fourth-party offers more access to various robust and comprehensive technology platforms; thus, they can create the best possible solution for your issues.
If your supplier relationship management is complex as is, then the fourth-party logistics model is your best bet because it's much easier to manage.
4PL can take your business to the next level.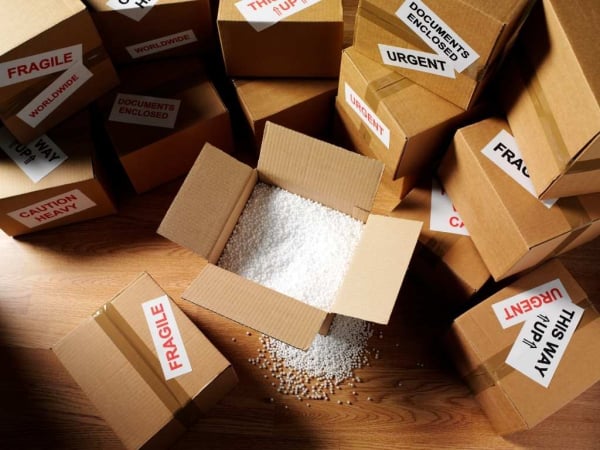 4PL for food delivery
Transportation of food items, especially HoReCa logistics, is a difficult task. For this purpose, you need to get very advanced logistics and fulfillment solutions. And this is the reason which urges businesses to move from 3PL to 4PL.
In 3PL vs 4PL, fourth-party logistics focuses on minimizing waste, making it the best choice for food delivery where storage and handling of food could be an issue. And with fourth-party logistics, a food-oriented business can enjoy record sales growth without any doubt.
4PL for medical services
In the business of medical services, a lot of products are temperature-sensitive and require a very sophisticated inventory and transportation environment. While 3PL, 4PL, and 5PL services can all be used to ensure proper handling, fourth-party logistics, being a single-contact model, helps manage order fulfillment without fail.
Using technology like transportation management systems (TMS) that feature fleet management, load check, and contactless delivery solutions, 4PL offers working solutions to the challenges a typical medical service customer needs.
Recap
3PL, 4PL, and 5PL are common terminologies in supply chain management. These terms refer to various logistics models and services that played a prominent role in the success of eCommerce.
All of these services are equally good - they just fit different businesses in different ways. Most business owners who are exploring logistics outsourcing will look at the advantages and disadvantages of 3PL and 4PL specifically.
A well-researched 4PL provider can play a key role in managing the supply chain and technology that supports it. Moreover, a 4PL provider amplifies the advantages of 3PL providers and does something more significant by helping clients achieve their larger business goals.
Making the right choice is determined by the needs and requirements of your business, its size, and growth rate. Hopefully, this article gives you a clearer idea of 3PL, 4PL, and 5PL services in the supply chain.