Everything You Need to Know About B2B Deliveries
Updated on June 03, 2022 by Yulia Miashkova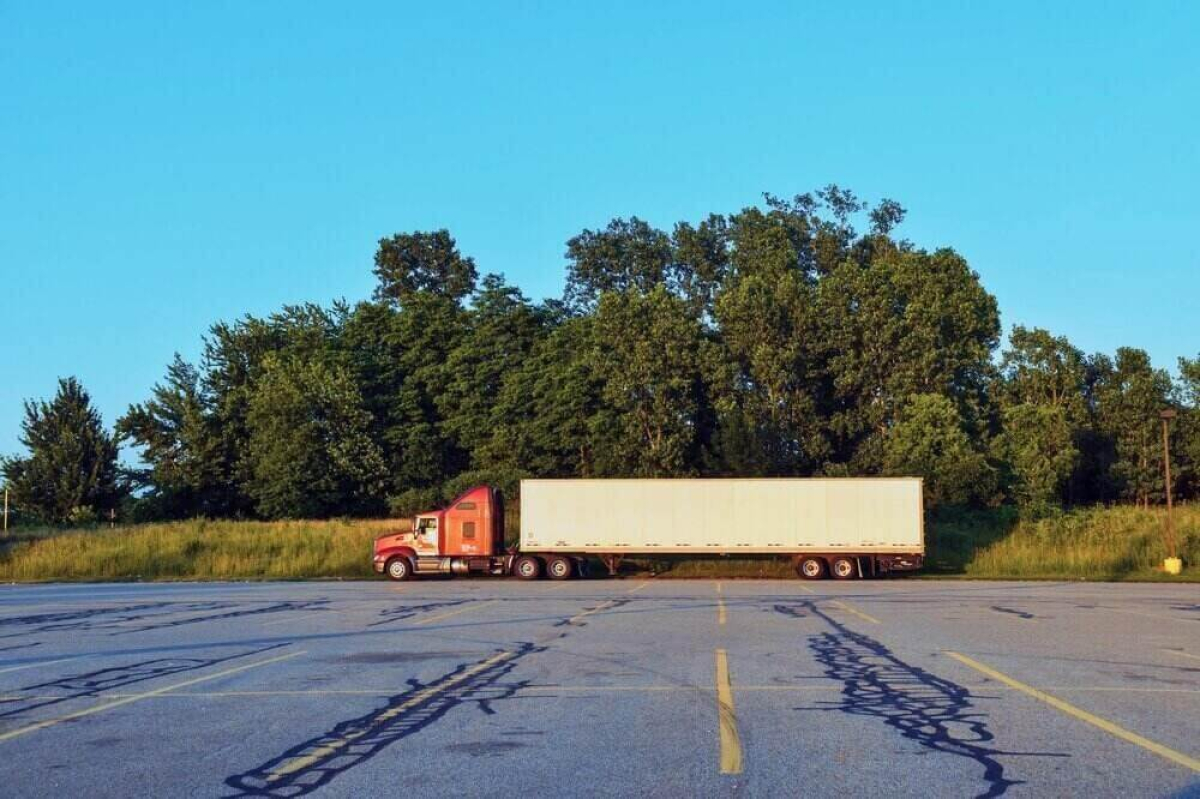 Any business that offers delivery services needs to ensure that its customers' expectations are met and even exceeded. This is true not only for retail eCommerce stores but also companies that offer business-to-business (B2B) deliveries. An efficient delivery process will go a long way in building strong B2B relationships.
While taking care of your clients can cover many different areas, focusing on meeting their expectations during the delivery process is essential. This may be easier said than done because B2B deliveries pose many challenges that logistics managers are trying to solve.
How do you deliver on time and in full? How can you account for overdelivery or partial delivery? What parts of the logistics process can you automate to save time?
This guide is all about solving B2B delivery challenges using last mile logistics software.
Understanding B2B deliveries
Delivery is a major challenge for any business. B2C companies put a huge amount of effort into meeting customers' expectations and going the extra mile. Last-mile deliveries are something that could cost a business its sale.
When it comes to B2B deliveries, customer experience is often an afterthought. Logistics processes remain unchanged for a long time.
When trying to understand B2B deliveries, the entire supply chain needs to be considered. For example, if a business orders mechanical parts from another business, there are multiple stages involved in ordering, manufacturing, and eventually delivering.
Suppliers generally focus on increasing their output. Customer experience is often overlooked.
With big investments into different supply chain processes, it would seem silly not to focus more heavily on customers' needs. The B2B space is becoming increasingly competitive, and having more distributors means more delivery options.
Focusing on making the delivery experience more customer-centric gives B2B delivery companies a serious competitive advantage.
B2B delivery challenges
In order to optimize B2B deliveries, companies need to have a clear understanding of the different logistical challenges and how to tackle them. Here are some of the main challenges that we see in B2B delivery systems.
On time delivery
Any company is expected to deliver on its promises to customers. For B2C companies, meeting delivery expectations is about observing the time slots and ETAs provided to customers at home. Meanwhile, B2B deliveries are often milk runs, i.e. recurring daily/weekly/monthly, etc. routes.
In B2B delivery, time slots are fixed and tied to a loading/unloading schedule.
Therefore, Delivery in Full and On Time (DIFOT) becomes the key success metric in B2B courier services.
Overdelivery
Delivery In Full can be a tricky KPI in B2B logistics. Manufacturers, suppliers, wholesalers, and distributors transport large quantities of products from production or warehouse facilities.
While partial delivery is more common in B2C logistics (damaged or wrong goods are rejected upon delivery), overdelivery is something that occurs in B2B logistics.
Being able to account for overdelivery determines the flexibility of a B2B delivery operation.
Visibility
In any type of logistics service, visibility is always a challenge. There's a dispatcher, a driver, and a customer, i.e. 3 locations to sync up. In B2B delivery, we're talking dozens and hundreds of drivers in the field at the same time.
Transparency and visibility are therefore essential for efficient logistics management. While dispatchers' job is to keep track of all drivers in their care, managers should also be able to quickly check on the progress of B2B deliveries in real-time.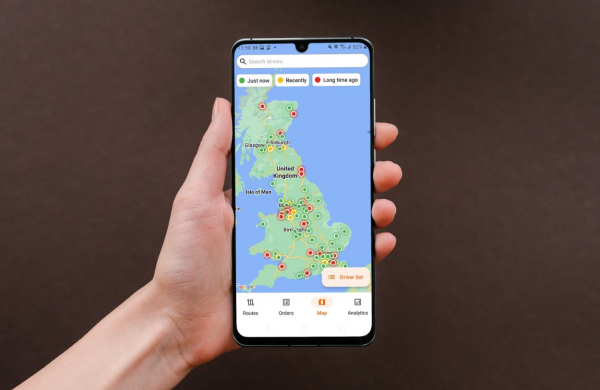 Delivery options
Unlike B2C deliveries, B2B deliveries often only include a single option for delivery. Businesses can enhance their operations by offering different delivery solutions, such as on-demand or contactless deliveries.
A wider range of delivery options means more business. It also gives the customer more control over their logistics processes, with a clearer window of when to expect their order.
Customer service
As discussed above, customer experience might not be the primary focus for B2B delivery operations. Meanwhile, customer service is something that arises from customer experience.
The more empowered your customers are, the less customer service they require.
B2B courier services can use a lot of tools to empower their customers and minimize unnecessary interactions with customer support or sales teams.
Reporting
Your delivery process is only as good as your analytics and reporting. First of all, there's accountability and supplier relationship management. Second of all, there's performance analytics and optimization insights.
B2B deliveries require real-time and historical analytics, as well as transparent reporting. From delivery confirmation to driver analytics - it's essential to have multiple sources of performance insights.
How to improve B2B delivery services?
B2B delivery companies need to be able to respond to the above challenges. Here are some tried and tested solutions for enhancing B2B deliveries and logistics.
1. Automate processes
No matter the destination, route planning is always a challenge. One of the easiest and most effective solutions for multi-stop, multi-vehicle route planning in B2B deliveries is logistics automation.
B2B courier services require advanced route optimization algorithms that automate the job of many people at once.
From route scheduling to load planning and shipping labels - all can be taken care of with automated solutions.
Multi-stop route planners allow businesses to build and optimize each route at the highest level of efficiency. This means faster, cheaper, and safer deliveries organized in seconds by delivery software.
2. Use live tracking
Using a delivery management system allows businesses to track and trace their orders. Customers can easily track their deliveries in real-time instead of calling the supplier and asking for a status update.
At the same time, delivery managers get a far greater level of control over their operations. They can watch the status of the delivery route, see updated ETAs, and gain better control of their mobile workforce.
Live tracking is essential in B2B delivery. It results in smoother operations and happier customers.
3. Go paperless
One thing all B2B delivery operations can leave behind is paper. From paper invoices to paper-based reports - all can be digitalized and streamlined for maximum efficiency.
Paperless driver apps power navigation, live tracking, and delivery confirmation, including partial delivery and overdelivery. They eliminate the need for extra devices, e.g. barcode scanners, and work offline to support all kinds of B2B delivery operations.
Pro tip: a delivery driver app can also support safety management and proactive maintenance with vehicle checklists.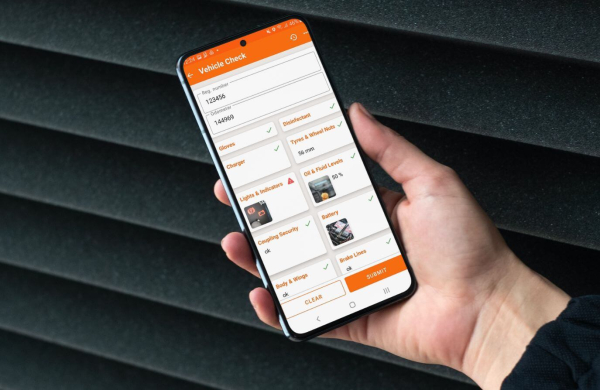 4. Delegate
Because of large order volumes and many stakeholders, B2B delivery management can fall out of sync. This is why businesses need to make use of the right delivery management software to enhance their flexibility.
By giving your B2B customers access to a customer portal, you delegate a good chunk of order management to your shippers. When customers can add and manage their deliveries independently, they save you time and help keep everyone in sync.
Why is efficiency so important in B2B deliveries?
B2B buyers place orders to fulfill certain tasks for their businesses. They need excellent order fulfillment to support their supply lines and keep their own customers happy.
If an order is late, it can disrupt the entire supply line and cause costly delays.
B2B buyers generally maintain close working relationships with their suppliers. In order to earn loyalty for a long-lasting relationship, B2B deliveries need to be efficient and up to the client's expectations. If deliveries mess with the buyer's schedule, then they will likely source another supplier.
While B2C deliveries generally operate off the stock on hand, B2B orders are often more specialized. This means the entire supply chain related to the order needs to be optimized. Once the order is ready to be shipped, efficient delivery is essential for fulfilling the customer's demands.
Trends in B2B deliveries
B2B delivery companies are always looking for ways to minimize costs and maximize efficiency. Below are some important trends within the B2B delivery sector.
Faster order fulfillment: Much like with B2C orders, B2B buyers are expecting faster orders and more efficient service. There is more pressure on B2B suppliers to execute faster orders for their clients.

Local distribution: Companies are looking for ways to avoid disruptions in supply. One way to overcome broken supply lines is to source and distribute locally, minimizing risks and improving fulfillment times.

Outsourcing: Many B2B companies don't have the resources themselves to fulfill an increasing delivery demand. Outsourcing and sharing delivery resources is becoming a more widely recognized practice.
You should ensure that your organization is always following the trends, to grow customer satisfaction.
Wrapping up
B2B deliveries require plenty of attention if businesses want to keep their clients happy. The delivery landscape is developing at a rapid rate, with demands consistently rising. B2B companies need to respond to this and enhance their delivery schedules if they want to keep up with the fast-paced sector.
Better deliveries result in happier clients and improved profitability. By optimizing the delivery process, businesses will be able to see a major difference in their growth and revenue.