Features of Call Management System in Logistics
Updated on June 20, 2022 by Stanislav Bilenkyi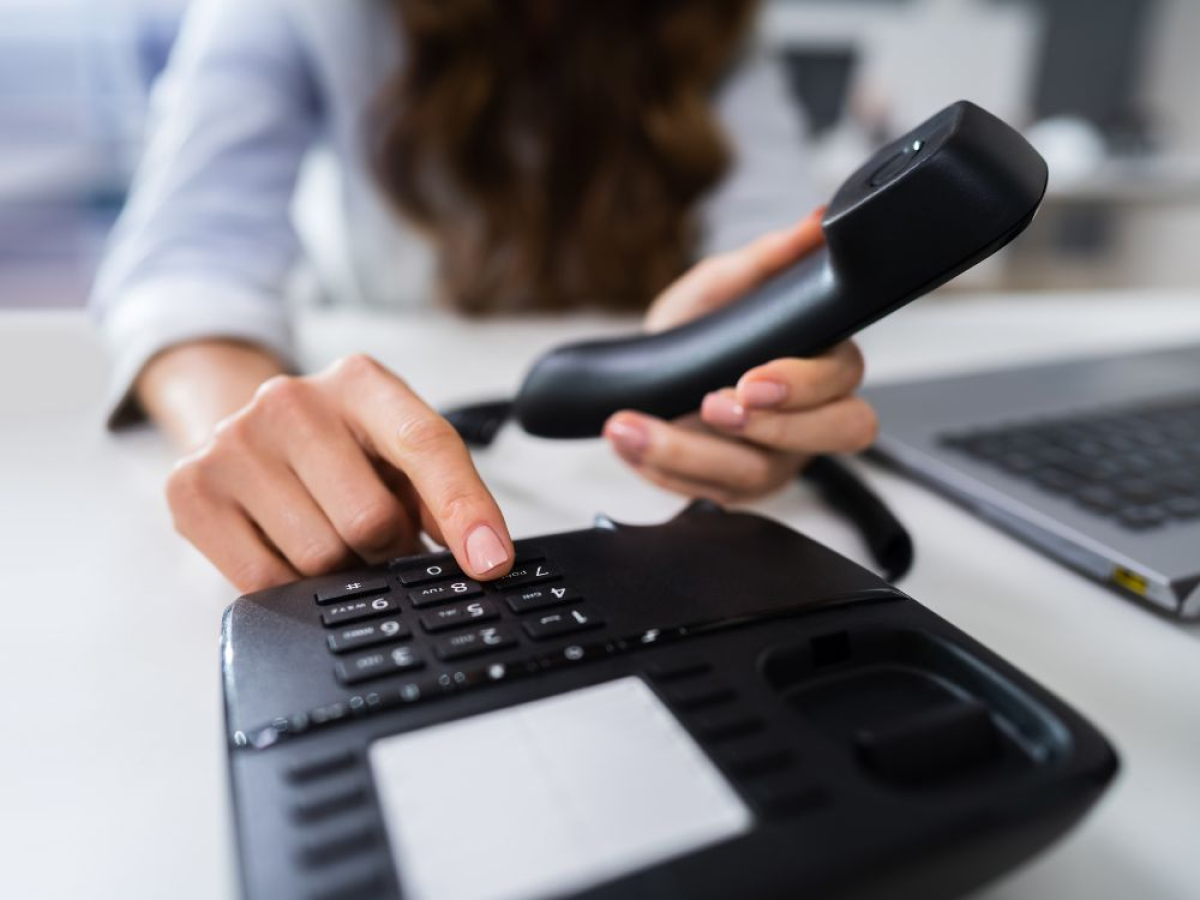 In this post, guest writer Stanislav Bilenkyi walks us through the essential features of call management systems in logistics.
---
Logistics is a crucial component of a company's efficiency and productivity. A solid logistics strategy is critical for the supply chain. Moving goods to the market or receiving raw goods becomes time-consuming if a good logistics plan is not in place. That said, good logistics alone is insufficient for a business that wants to thrive.
Phones play an essential role in consumers' purchasing journeys, so a company must equip itself with the right tools to better manage call communications. Of course, this also applies to transportation and logistics firms.
While the final step of order fulfillment aka last mile logistics can be powered by real-time tracking with live ETA that eliminates customer calls about the status of the order, other parts still rely on phone communication.
Landline phone services are still a popular choice for businesses, as they offer a number of advantages over mobile phone services. For example, landlines are typically more reliable and have better call quality.
Certainly, it is possible to have a big call center with professional agents. However, in the case of a call center, you need to go through all the hoops of hiring competent agents, and, at the end of the day, everyone is susceptible to making errors.
Instead, you can invest in a call management system that can save you from errors made by human agents, optimize call routing, and save time and money.
A call intelligence solution such as Phonexa's Call Logic can manage everything on time with the help of a built-in IVR and call distribution system. In contrast, the inbound call management software is the ideal solution for scheduling pickups.
What is a call management system?
The definition of a call management system (CMS) is the procedures and systems that businesses use to handle incoming calls.
Using such a system for call management ensures client and prospect satisfaction and the development of long-term relationships.
Forwarding calls can be as simple as having the phone ring at everyone's workstation simultaneously. However, depending on caller attributes, it can also be as complex as routing the call to a specific employee or agent.
What call management system features benefit logistics?
Calls are routed through a CMS depending on the system's calling capabilities and characteristics. A call queue, IVR menus, and hunt groups are examples of CMS. In addition, call distribution can be done using skills-based routing or by the call's time, date, or location.
Various call features provide a customized experience for the caller, allowing them to choose how they communicate with a business. Furthermore, these features improve agent handling efficiency by minimizing the time spent on time-consuming tasks.
Let's take a closer look at elements of a CMS that can be useful in a transportation business.
1. Delivery management
Transportation and delivery are complicated processes involving many employees. One of the most critical things here is keeping consumers aware of any issues that supply chain members encounter. They might be shipping agents, car specialists, port employees, storage workers, or terminal personnel.
Call management solutions inform managers about any force majeure issues in real-time, which is especially critical in the fast-changing transportation industry.
2. Automated request processing
Customers expect businesses to respond quickly, and solutions like call management systems help automate the processes of receiving requests. After that, the system can assign them to managers who manage the orders until the deal is closed.
3. Better cost-efficiency
Customer service automation done through a CMS can assist you in offloading or even reducing your staff in ways that minimize resource costs. But, unfortunately, companies too must pay a high price for their employees' mistakes.
A CMS simplifies eliminating the vast majority of potential errors caused by operators or agents. Consequently, when dealing with call automation concerns, investing in a standalone call management solution might save you money in the long term.
4. Detailed reports
With the help of a dedicated call management software, call centers can easily track their performance with the use of reliable call management software. It enables them to collect all pertinent data about the transportation industry. In addition, it produces various reports that can be used to make informed decisions.
Through live dashboards, agents can easily map customer journeys.
In addition, management has access to critical information such as wait times, missed calls, and call volume. Overall, it helps evaluate the agent's performance and how satisfied the customers are in real-time.
5. Automatic call distribution and call recording
When your business has a lot of call traffic, managing all employees and customers on the line can be daunting. Luckily, call management solutions make it easier. An automatic call distribution reduces the workload for your live agents by allowing them to answer all queries in a proper sequence.
As for the call recording, call management software enables real-time call recording for better customer support.
For example, when agents speak with potential consumers, calls might be recorded to assess their performance. This also contributes to improved customer service.
6. Interactive voice response (IVR)
IVR is an automated telephone system that lets incoming callers access information through a voice response system of pre-recorded messages before connecting them to an agent.
A personalized IVR or call recording that assures every caller is a priority are two technologies that improve a customer's experience. Alternatively, logistics organizations might use IVR as an in-house call center open to staff.
An IVR system might include several possibilities so that callers may choose from a variety of audio menus to find an answer to their question before connecting to a relevant department.
In this manner, IVR can save a significant amount of time and resources in the long run. So, these are the primary characteristics of call intelligence software that may improve a transportation company's workflow.
Final thoughts
There is a lot of competition in the market for today's transportation businesses.
Therefore, it is critical to provide a superior customer service experience to survive and stay ahead of competitors. Bringing the product to the right customer in the right place at the right time and cost provides good customer service, which is undoubtedly the case in the transportation industry.
In addition, the right software solution can assist them in automating and streamlining the entire operating system.
A call management software solution can help to simplify call operations, improve customer experience, and propel your business to where it needs to be in order to meet your goals.
If you run a call center or rely on phone communications to support or nurture both customers and employees, calling features and intelligent call routing can improve interactions and increase employee productivity.