Centralized Dispatching for Courier Services
Updated on November 01, 2021 by Yulia Miashkova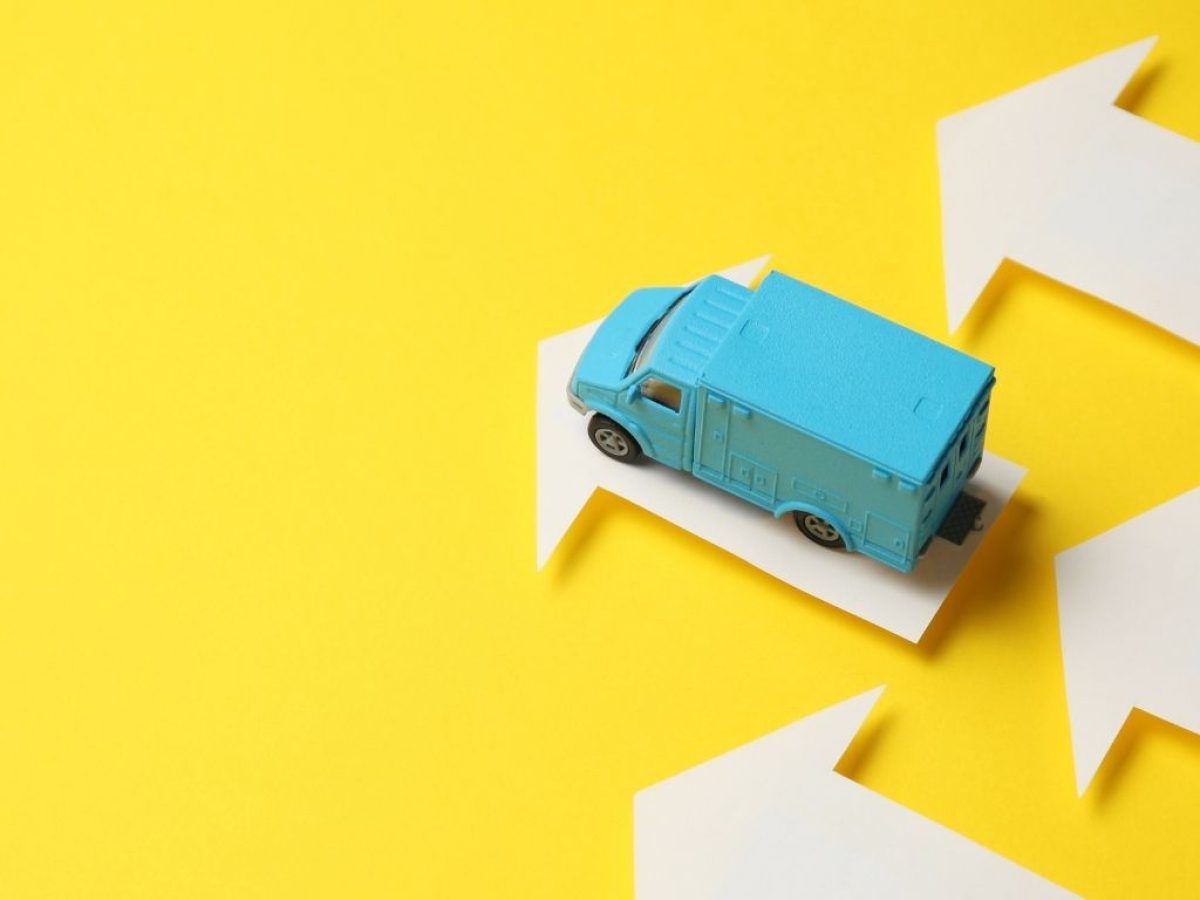 Courier services is a good business to be in.
The global courier services market is experiencing a sizeable growth, and will grow considerably in the next few years. - Allied Market Research
Business to customer, business to business, or customer to customer - there needs to be a courier service solution for every eCommerce delivery.
And every courier service will need to follow a workflow: take orders, dispatch couriers, and get packages delivered.
This article is all about dispatching. When and why does it make sense to make it centralized? How to do it right? Read on to find out.
What is centralized dispatching?
Centralized dispatching, as the name suggests, is a dispatching system where deliveries are dispatched from one location. This location is a back-office where truck dispatchers are.
The easiest way to think of a centralized dispatch system is to imagine a traditional taxi service. People call a central office where dispatchers connect them to drivers.
A decentralized dispatching system, on the other hand, works like Uber. Every request goes right to the driver in the field. In other words, you delegate the entirety of deliveries, including dispatching, to courier drivers.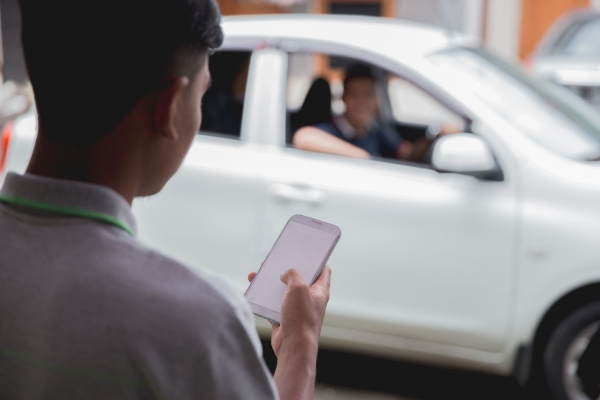 The truth is, you don't need to be a taxi service in order to use and benefit from centralized dispatching.
As long as you have a single location where your dispatchers are, and this is where order data goes, you are benefitting from a centralized dispatch system.
Centralized vs decentralized dispatching
No two delivery operations are the same. Sometimes, you simply cannot go for dispatching and courier management from one location because the area you're serving is too vast.
Let's take a closer look at when it makes sense as a courier service to dispatch from multiple locations, i.e. decentralize your delivery solutions vs keep your dispatching centralized.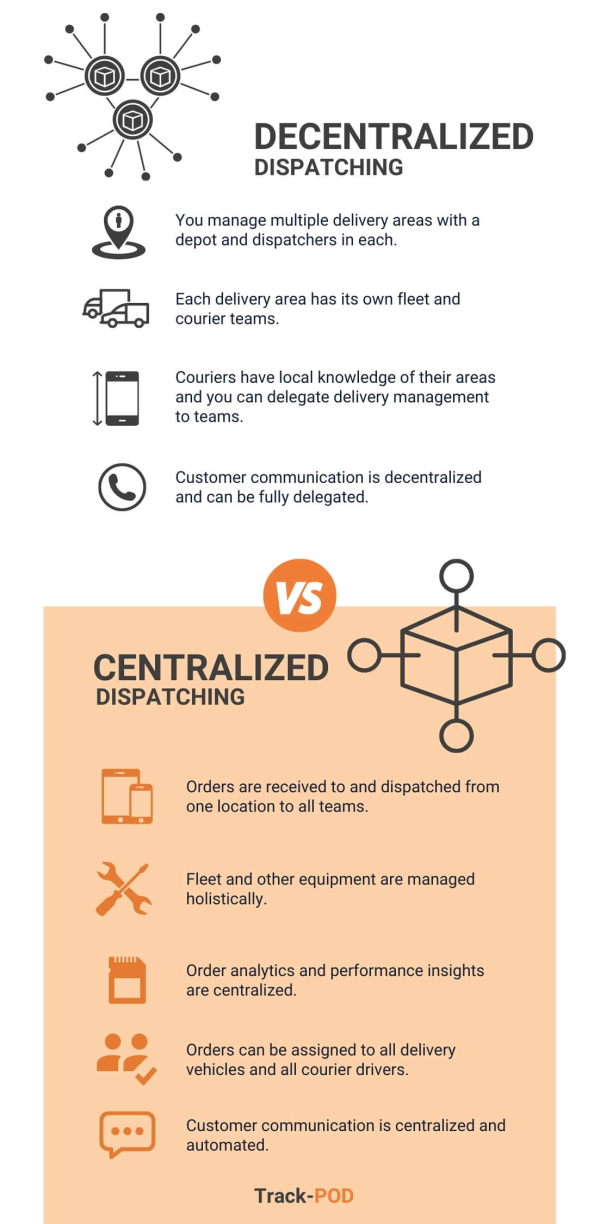 Small vs large service area
Larger delivery operations that serve multiple geographical areas and have a depot in each will often go for the decentralized dispatch model.
With multiple depots and warehouses, it makes sense to have decentralized dispatching. With a single production, storage, and depot location, the centralized model makes much more sense for your service.
Unified vs diversified fleet
As a courier service with multiple depots, you're also likely to have multiple fleets. As a courier service with a single depot, you deliver by one fleet of vehicles.
While diversified usually means different vehicle types, i.e. trucks, cars, motorcycles, or bicycles, it could also mean different fleets supervised by different fleet managers.
Customer communication
The way customer communication is handled in your courier service is determined by the size of your operation and the tech you're using.
When all orders are received at one location, it's easier to automate customer communication with delivery notifications and vehicle live tracking, for example.
Order analytics
Order analytics and performance insights are also a matter of how reliable your tools are and how your logistics is structured.
With centralized dispatching and a single courier software tool, collecting performance data, tracking, and reporting on package delivery is much more transparent and straightforward.
Risk management
Both centralized and decentralized courier management models have their perks. As far as risk management is concerned, it's all about accountability and delegation.
In the centralized model, you have all couriers and all vehicles available for service every day (minus proactive maintenance and downtime). With decentralized dispatching, your teams are responsible for their respective areas and courier mobility between depots is minimal.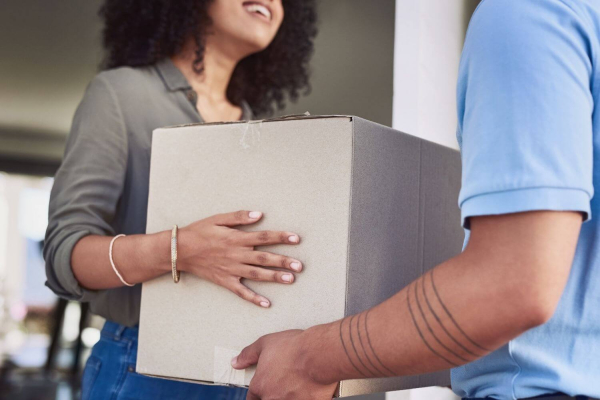 5 ways to improve your centralized dispatching
We've looked briefly at the pros and cons of centralized vs decentralized dispatching models. Let's now focus on enhancing the benefits of centralized dispatching as a courier service.
1. Streamline order import
A courier service that wants to compete with package delivery giants like UPS needs to win in terms of time and delivery options like same-day delivery.
This is only possible with centralized order input and instant dispatching with all vehicles at your service. By integrating your customer-facing order system and your delivery management software, you can import orders quickly and proceed to dispatching right away.
2. Preschedule deliveries (whenever you can)
Prescheduled deliveries is what helps you save time and money, fitting more package services in a day and bringing your cost per delivery to the absolute minimum.
Not every courier service can preschedule. But if you deliver to regular customers or offer next-day delivery, you can use route planning software with optimization features.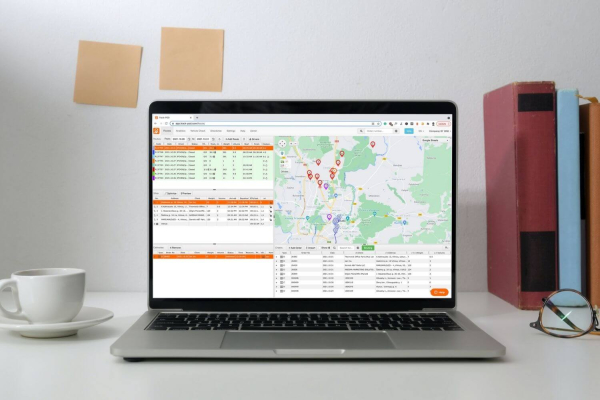 What technology does is build the fastest, safest, cheapest routes that pack the maximum number of packages and let you deliver more in less time.
3. Upgrade courier tracking
Courier tracking can be tough. Especially in areas with network issues or simply with a lot of courier activity at the same time.
The good news is, courier software comes with a mobile driver app that uses GPS tracking to help you monitor and manage every courier in a centralized way. Here's how this works in practice.
Track and trace is a feature offered by courier management software like Track-POD. It lets both dispatchers and customers track the real-time location of their delivery drivers.
4. Automate customer communication
The job of a dispatcher can get a lot harder when they need to handle every call from every customer expecting a delivery. With centralized dispatching, things can get even more complicated, as all services are managed centrally.
Live package tracking is one way to make it better. Other solutions include dynamic ETAs that change as your couriers approach the delivery location - or things like the customer's number in line and other live updates on delivery status.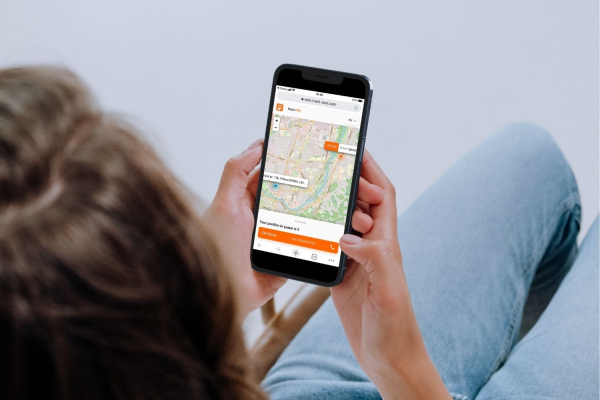 5. Move to paperless operations
Digitalization is something that has a direct impact on customer experience and sales. Being a part of the logistics industry, you're much better of having upgraded to paperless documents.
Proof of Delivery is a fully digital document that your delivery management system will issue after your couriers have collected e-signatures or taken photo proof of delivery.
With a system like Track-POD, you can leave paper documents behind and future-proof your courier service.
Wrapping up
Centralized dispatching is not every courier service's cup of tea. However, the shipping services that can manage delivery in a centralized way have a lot of benefits to reap.
I hope this blog post gives you a full overview of the centralized dispatching model. If you're interested in any of the delivery solutions offered by the Track-POD courier dispatch system, book a demo with our team.