Food Logistics Guide for Delivery Businesses
Updated on February 16, 2022 by Yulia Miashkova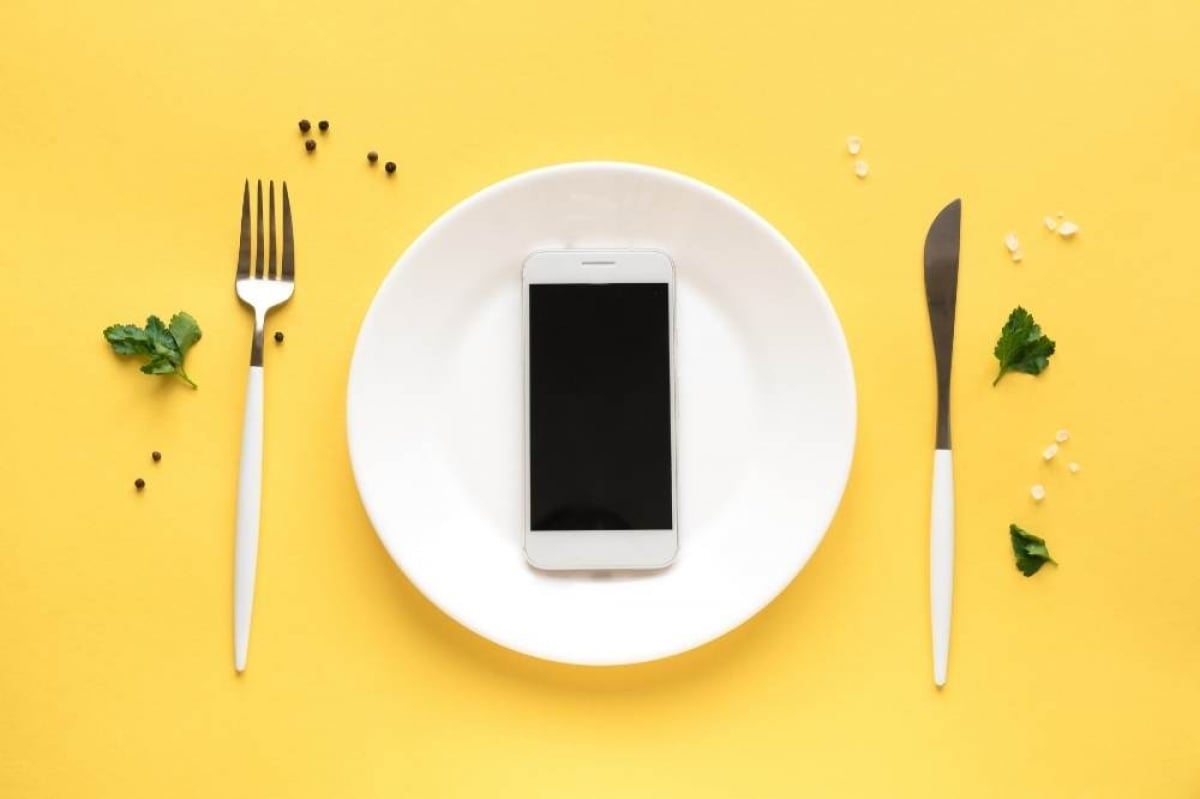 The demand for delivery services has never been higher. Customers expect products to be delivered to their door, with food and beverage being a leading product category.
According to Business Insider, the pandemic accelerated a multibillion-dollar opportunity in digital food ordering. This is easy to believe, seeing how much we rely on food delivery companies for transportation of groceries, meals, and other products.
This guide is all about the logistics of food delivery: what the food supply chain looks like in 2022, what kind of resources you need to seize the new market niche, and what kind of challenges you need to be prepared for.
What is food logistics?
Let's start with the basics.
Food logistics is a part of the logistics industry that supports transportation of food and beverages.
Food delivery can be both B2C (business to customer) and B2B (business to businesses).
B2C food logistics
B2C logistics is concerned with last-mile delivery, i.e. transportation of products to the customer's doorstep, including live tracking and Proof of Delivery (POD) as part of the customer experience.
The market of last-mile delivery technology is booming together with the ever-rising demand from consumers, which means it's much easier for delivery companies to provide excellent customer experience.
Delivery companies or third-party logistics (3PL) partners like Uber Eats is a popular choice for many food businesses that don't have in-house delivery operations. For instance, understanding the logistics of specialized meal plans like a keto meal delivery service can be key to seizing this new market niche.
However, the Uber Eats lesson is that sometimes, having an in-house delivery team of 1-2 people can help you achieve more, as long as you can organize prescheduled deliveries.
If you're a company that would like to use transportation technology to provide top-quality delivery services, keep reading.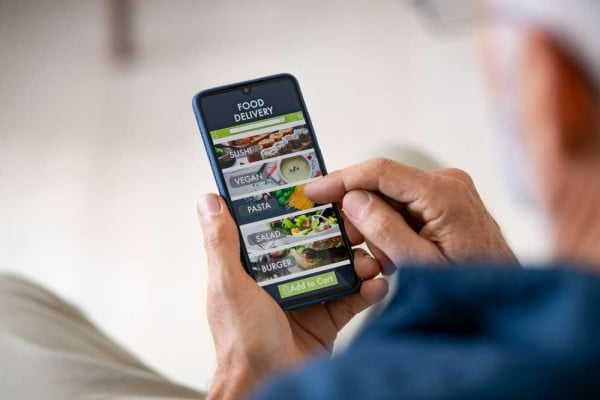 B2B food logistics
B2B food delivery refers to wholesale transportation. In a restaurant supply chain or in the ghost kitchen business, this is getting products from suppliers to the kitchen. B2B delivery is a big part of HoReCa logistics, i.e. hotel, restaurant, and café transportation.
Wholesale movement of products requires different resources and involves management of multiple partners aka supplier management. Still, the requirements for B2B delivery in 2022 are similar to those for B2C delivery, e.g. paperless and/or contactless POD, real-time tracking, etc.
Food logistics challenges in 2022 and beyond
Now that we've sorted out the terms, let's look at the food delivery landscape for 2022 moving forward. What do you need to be prepared for as a company providing food and beverage delivery services? Read on.
Free delivery
Delivery charges are the biggest obstacle to growing online sales in 2022. This is true across the entire eCommerce logistics industry and food delivery is no exception.
Customers expect free delivery and companies have to oblige. Most of the time, a company either covers the delivery costs or "hides" them in the cost of the product. However, there is a way to provide free delivery that's free for everyone. This is the result of continuous optimization of the entire supply chain.
No-contact delivery
Contactless delivery is another requirement that emerged in 2020, solidified in 2021, and will likely stay at the top of delivery requirements for a long time.
For a company to be able to provide no-contact delivery in the first place, there needs to be a delivery management system in place. A solution like that helps process orders and plan routes, GPS-track drivers, and collect photo proof of delivery that is then shared with the customer via email.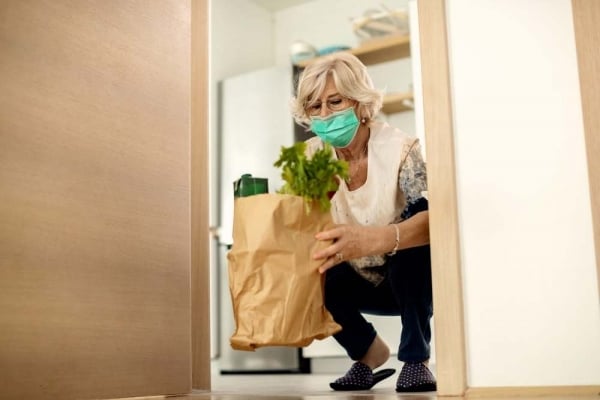 Temperature control
Temperature control is a food-specific transportation challenge. Nobody likes cold meals unless they're supposed to be served cold. Therefore, the part of the delivery industry that's not concerned with groceries will always search for ways to deliver meals while they're still hot.
The most obvious solution to this is on-demand delivery, i.e. one that happens shortly after the order has been placed. Another solution to this can be fleet optimization - a part of route optimization that's concerned with assigning appropriately equipped vehicles to products.
Risk management
When you or your customer don't go for the contactless delivery option, you need the customer to be there when the courier arrives. Otherwise, your delivery driver will need to return to the delivery address again, increasing the cost of delivery even more.
One of the ways to handle this as a delivery business in 2022 is by sending estimated time of arrival (ETA) notifications to customers via email or SMS. Better yet is sharing a live tracking link with a dynamic ETA - this way the courier's time of arrival is updated live while the customer is waiting for their food to arrive.
Cost optimization
If you're a company that provides any transportation services in 2022, you have to continuously search for new ways to reduce your operational costs. Luckily, there are brilliant transportation management systems (TMS) that automate a lot of delivery management and help reduce related costs.
From route planning and fleet optimization to fuel management - a TMS is a must for any delivery company trying to make the most out of its resources in 2022 and beyond.
Food logistics tips and best practices 2022
Whether you're new to food delivery or been in the industry for a while, it's important to stay well-informed about the new technology that makes supply chain management and logistics management easier. Let's look at some of the practices that have worked well throughout 2022 and will likely keep getting better in the future.
Automated route planning
There's no managing a logistical operation in 2022 without having a route planner to rely on. What a route planner does is processing delivery orders instantly and building the shortest, fastest, and safest routes for your delivery drivers.
If you can provide pre-scheduled delivery using a truck route planner, you can definitely be a successful delivery company with an automated workflow.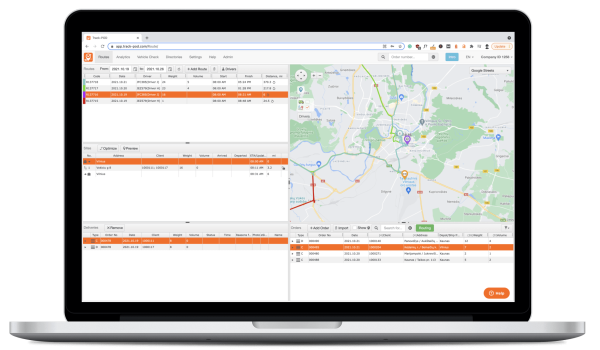 Fleet optimization
We've talked about fleet optimization as part of route optimization earlier in this guide. Fleet optimization is how you make sure no vehicle space is wasted, no unnecessary routes are made, and no products are transported in vehicles that don't fit the requirements.
A fleet management system like Track-POD also includes a vehicle check mobile app for the driver. Using the app, your couriers can conduct safety management before and after each route, making sure there's no downtime that affects customer satisfaction and keeping repairs costs very low.
Live tracking
Live tracking together with ETA is a staple of last-mile delivery. As a delivery operation, your job is to provide seamless live tracking of drivers, i.e. order ID is not an option here although it might be okay in other parts of the supply chain.
Track and trace is a feature that allows buyers to check live delivery progress in one click. All you need to do is enable live tracking notifications by email and/or SMS and the delivery management system will do the rest.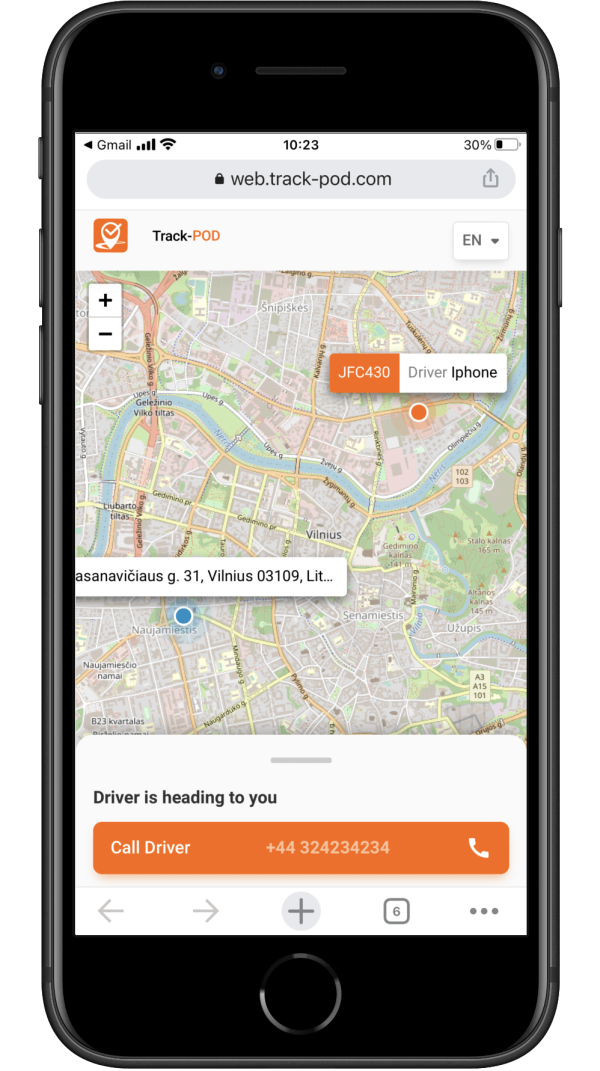 E-signature and photo POD
Electronic signature and photo proof of delivery are the final stages of successful food delivery. When on site, your driver should be able to collect e-signatures and take photo proof of contactless deliveries.
Your transport management system (TMS) will then store all order information and PODs in the cloud, which means you can access Proof of Delivery and order analytics whenever you need them.
Recap
Food logistics requires excellent technical setup and continuous optimization to find new ways to be in demand with eCommerce buyers. More than anything, you need comprehensive information of the food delivery landscape in your area and simply better solutions to the issues your competitors fail to address.
I hope this guide gives you enough insights into building and supporting an in-house delivery operation that handles food logistics. For any questions about Track-POD last-mile delivery software and its solutions for your delivery operation, book a free demo and we'll give you a guided tour.