Custom Branding for Outstanding Delivery Businesses
Updated on December 04, 2019 by Tanya Derevyanko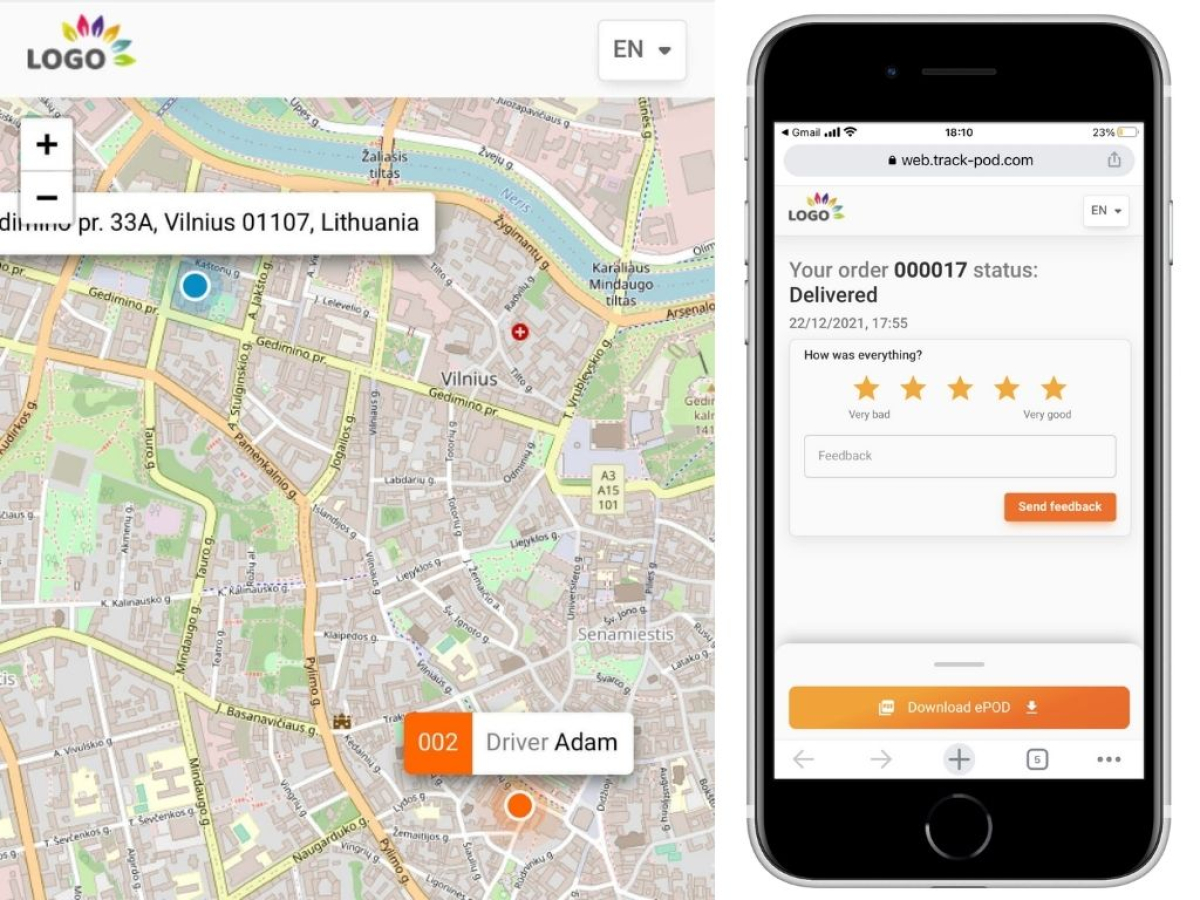 Here at Track-POD we recognize how crucial it is to be customer-centric, i.e. close to and effectively communicating with your customers throughtout the entire order fulfillment.
From accepting an order to scheduling a delivery and all the way to arriving at your customer's doorstep - communication is a key part in building a successful customer experience.
Without a doubt, this communication deserves to be personalized. For this purpose, we built the Custom Branding feature. Let's take a close look at what you can do in terms of personalization and branding in last-mile delivery.
Custom Branding in Track-POD
There are a number of ways in which you can brand your delivery workflow and customer communication. Below is a quick tour.
1. Customize your web dashboard
Track-POD allows you to brand your web dashboard experience by uploading a logo of your company. The logo will then replace the Track-POD logo in the upper left corner of your dispatcher app. You can try AI logo generator online to help you make your logo easier and faster.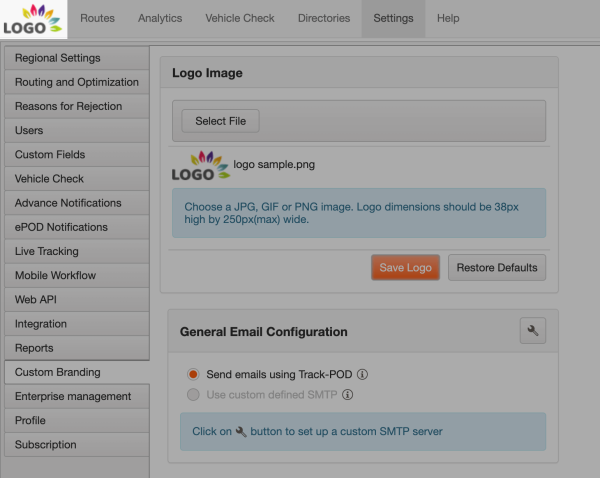 2. Customize live tracking
As soon as you've uploaded your company logo, it will be also featured on the live tracking page that you share a link to via delivery notifications.
3. Customize delivery notifications
Track-POD lets you send automated delivery notifications via email and/or SMS. Naturally, you can customize the text of all notifications and use custom fields for even greater personalization.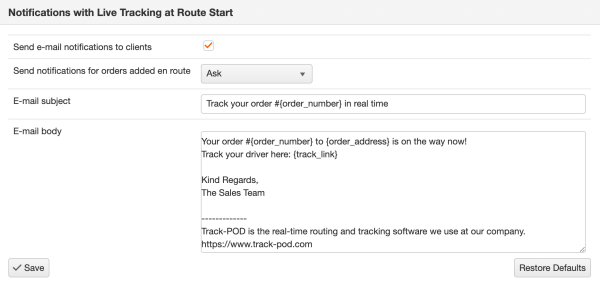 4. Customize Proof of Delivery
Proof of Delivery aka POD or ePOD (stands for electronic Proof of Delivery) is a paperless confirmation of delivery shared with your customers via email. Track-POD allows you to fully customize your PDF and speak to your buyers in a consistent voice that shows your brand personality.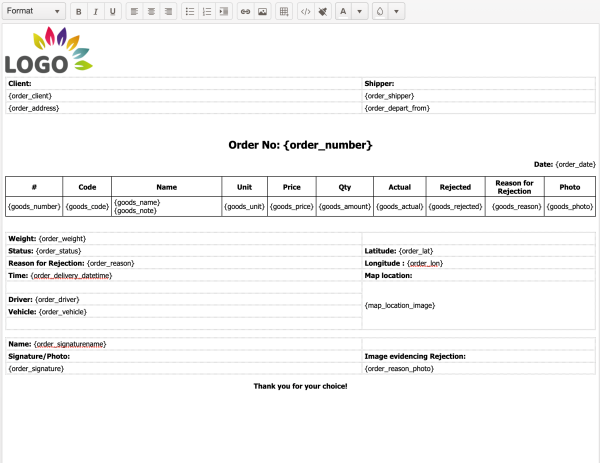 You can use our POD editor to put together a document that contains all essential order and delivery info while also reflecting your brand.
As you can see, Track-POD offers many ways for your delivery business to make a name for yourself. Use Custom Branding to improve customer loyalty and stand out from other companies.