Best Delivery Scheduling Software for SMBs
Updated on June 01, 2022 by Yulia Miashkova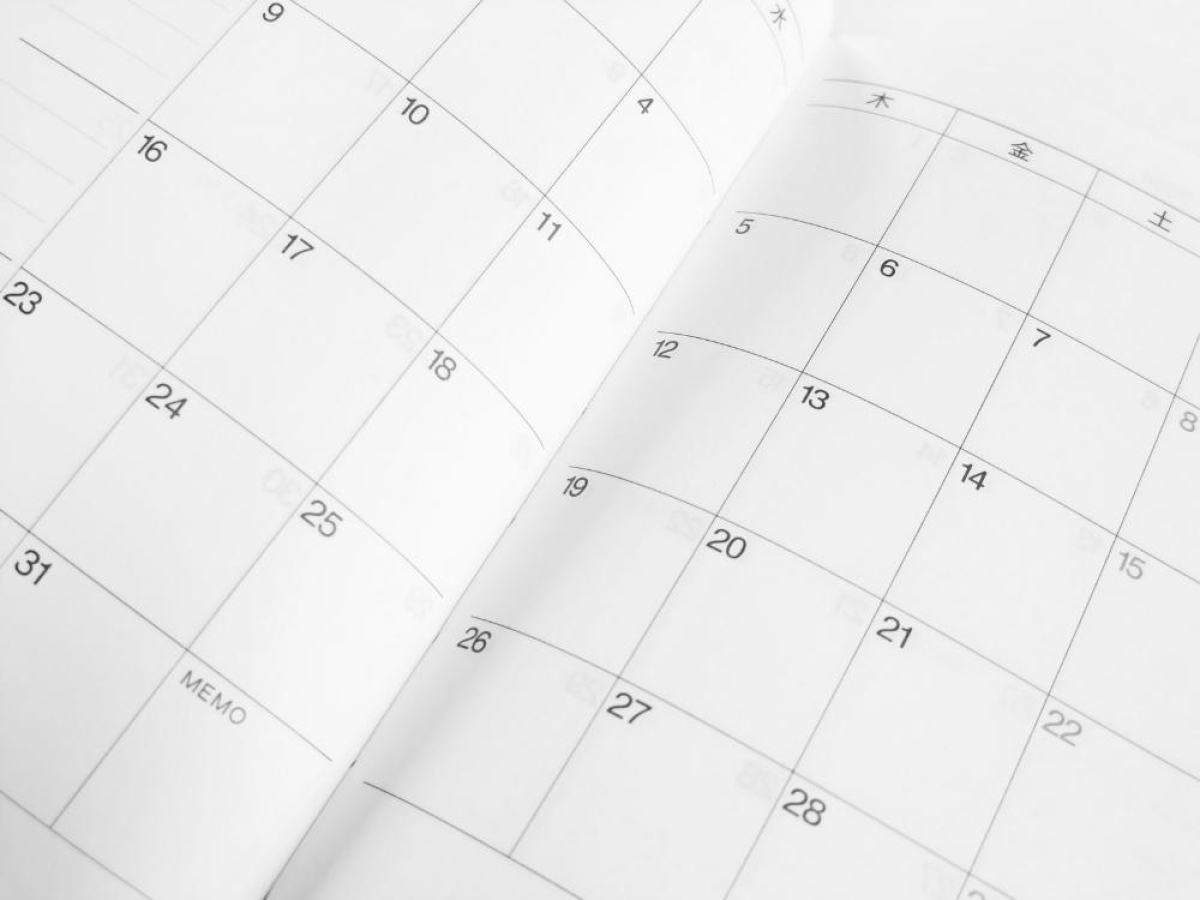 Delivery scheduling in a small to mid-sized business is just as challenging as in larger delivery operations.
That's because while the number of daily deliveries may be smaller, the standards for quality of service are just as high, if not higher.
After all, local delivery operations represent the small business segment but compete with the likes of UPS and DHL.
In this blog post, we look at the secret weapon of successful delivery businesses - delivery scheduling software.
Because logistics software comes in all shapes and sizes, we'll be going through the scheduling tool features, as well as some routing, optimization, and driver tracking features.
Delivery appointment scheduling 101
Before we dive into the specifics of delivery scheduling, let's go over the basics of transportation management in an SMB environment.
Transportation in the backbone of any supply chain. Regardless of whether you deliver thousands of cargo units a day or a handful of packages as an in-house delivery operation, you follow roughly the same workflow.
Process orders and appointment times.
Run manual or automated route planning.
Dispatch optimized routes to drivers.
Notify customers and/or provide real-time tracking.
Monitor driver progress and collect Proof of Delivery.
Of course, the way this workflow is executed will vary a lot depending on the industry you're in, the size of your logistics operation, and whether you fulfill orders via self-delivery or outsource all or some of them to a 3PL.
However, for any scale of delivery scheduling, you need powerful delivery management tech that helps you ensure excellent customer service.
Let's now look at the features that make up good delivery scheduling software for SMBs.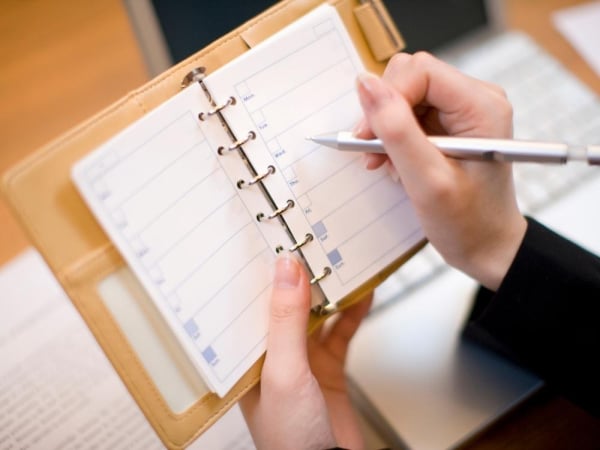 Delivery scheduling software features
From adding multiple dispatcher users to the system to restricting the driver's ability to collect Proof of Delivery in an area outside of the customer's home location - below are the must-have features of the best delivery scheduling software the market has to offer.
Multiple dispatchers
As a small delivery operation, you still might need to add more than one person to your web dispatcher dashboard. Especially if you consider that as part of an SMB you have to wear many hats.
By and large, you're always better off with a system that lets you get specific with user roles and permissions, e.g. View-only, Duplicate, Edit, etc.
Therefore, the best delivery scheduling software is such that allows not only multiple dispatchers in the system but also multiple user roles and permissions to choose from.
Shippers access
It's not unusual for local delivery operations to work with other small businesses in the area. This is a case of B2B delivery and supplier management.
To save time on adding orders to the system, you can give your regular shippers access to your delivery software. Through a Customer Portal or a similar solution, you can delegate order import to the people who procure your delivery services.
In-app chat
There are many ways to keep in touch with your delivery team in 2022. However, with so many messengers open on our devices, it's easy to get distracted, miss a text, and lose efficiency.
The best delivery scheduling software offers in-app messaging solutions to help teams stay connected with their field staff.
When your drivers can use the same app for navigation, Proof of Delivery, and communication with the dispatcher, they stay focused and get more efficient at using all their tools.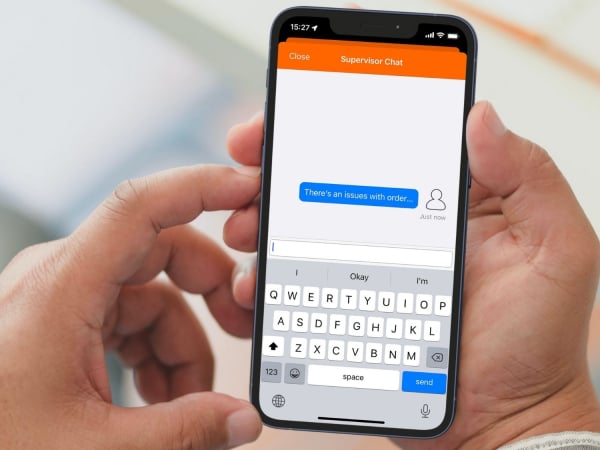 Dispatcher mobile app
It's one thing to manage your mobile workforce on desktop and another - to keep an eye on your staff on the go. That's why delivery software vendors come up with mobile solutions for delivery planning and tracking.
If you're a small business owner or a dispatcher working for an SMB, make sure your delivery scheduling software offers a mobile app for the dispatcher. This way, you can save time monitoring driver progress.
Max. number of tasks
As a dispatcher using an AI-driven route optimization algorithm, you can simplify delivery scheduling by setting a maximum number of orders or sites that can be put together in a route.
In addition to that, you can set a limit for the number of hours a driver can work on any given day. Make sure your delivery scheduling software has this feature if you want to make the most of automated delivery scheduling.
Order auto-balance
Workload management is a big part of delivery appointment scheduling. Especially as a smaller delivery team, you want to make sure none of your drivers are idle or - the opposite - overworked.
To get more control over the workload each driver will get, go for an advanced route planner that offers order auto-balance - a feature that makes it even easier to make sure your drivers' daily workloads are equal.
Drivers' breaks
Giving your drivers the opportunity to rest during the day is not only a good precaution against burnout. It's also a truck driver safety measure.
When choosing delivery management software, look for vendors that consider drivers' breaks when planning and optimizing routes.
In the same way delivery scheduling software should take into account the amount of time it takes for drivers to perform the delivery/collection service, it needs to consider rest time.
Time slots
Delivery time slots is the standard of customer service in delivery and logistics. Being able to deliver during the periods of time specified by the customer ups your rate of successful deliveries and happy returning customers.
When scheduling deliveries manually, it's almost impossible to consider customers' preferred time slots while remaining efficient with multi-stop routes.
Using an advanced route planner, you can build routes around designated time slots and schedule deliveries accordingly.
Geofencing
Geofencing is a feature that comes in handy when you don't have enough resources to monitor drivers' activity every minute of the day.
Using geofencing, you can make sure no driver can collect electronic Proof of Delivery when they're physically outside of the service area for their current customer address.
Live driver tracking
Naturally, no delivery scheduling software is complete without reliable driver and vehicle tracking on desktop and mobile.
Being able to see your drivers' whereabouts on the map at any given time is what helps you maintain control of the delivery process. Being able to give the same live tracking option to customers together with dynamic ETA is what makes your delivery services top-notch.
Ready-made reports
Scaling delivery operations is impossible without reliable analytics. This goes both for real-time analytics you can get on the go and reports going months back.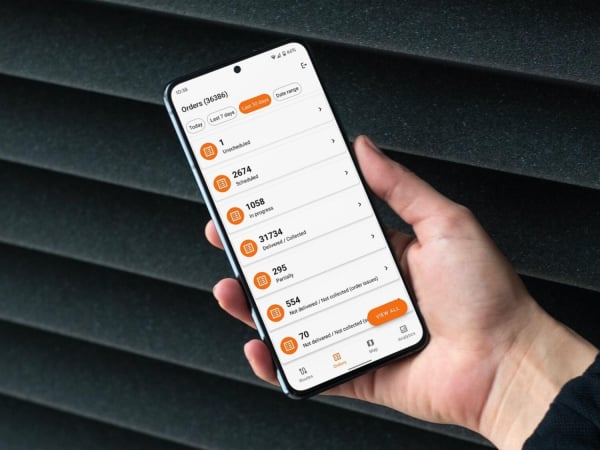 A crucial part of delivery scheduling software is analytics and reports. As an SMB owner, you're better off going for software vendors that offer ready-made reports so that you can save time analyzing performance.
Best delivery scheduling software 2022
Finally, we've come to the part where we compare the best delivery scheduling software vendors on the market.
As a small business, you need to choose wisely, taking into account whether all the features come out of the box and whether or not you need to make paid upgrades to get the functionality you require.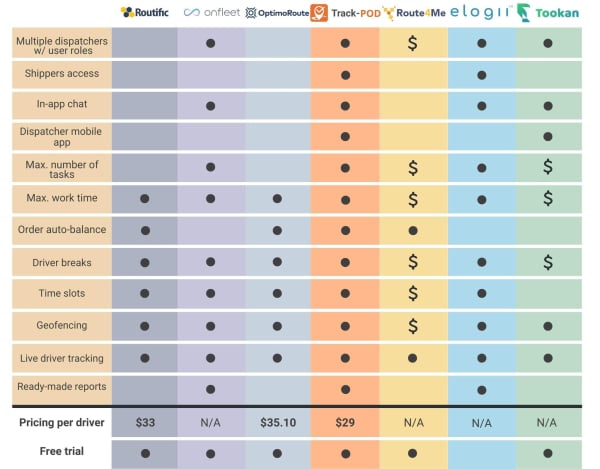 Wrapping up
Delivery scheduling software is the backbone of delivery operations, big or small. Making the right choice when selecting a delivery scheduling system is how you buy yourself time to do all the things that require your personal attention as an SMB owner.
I hope this comparison gives you sufficient insight into your software vendor options. If you're curious about Track-POD solutions to delivery appointment scheduling, book a free demo and we'll give you a guided tour.