Best Florist Software for Flower Delivery
Updated on June 04, 2021 by Yulia Miashkova

Florist software isn't something people think about on a day-to-day basis. Most people just expect that flower orders arrive when they have to and in perfect condition without really thinking about how the lovely bouquet journeys to their front door.
This is perfectly fine for customers and buyers – it's not their problem to think about the intricacies of the flower delivery process. However, for florists and flower delivery businesses, florist software should be at the top of their list, especially in the delivery-dependent COVID-19 landscape.
If you're a brand or company selling flowers, here's everything you need to know about what florist software can do for your business.
Florist delivery challenges
By their nature, flower deliveries are time-sensitive and they have to be completed quickly. Flowers are delicate and require exceptional care and cautious handling. This makes the kind of delivery or florist delivery process choice extremely important for the delivery of stunning, unharmed bouquets. What kind of issues do florists face that may be solved through the use of florist software?
Late or no-show deliveries
Florist orders tend to be very time-specific orders meant for a particular occasion. A partner buying roses for their significant other on Valentine's Day. Carnations sent to a bereaved family on a funeral day. A lively bunch of tulips, a favorite flower meant to put a smile on someone's face on their birthday.
Do you see then how late orders or no-shows can really deal a blow to your business's reputation and customer relationships? Clients want their orders sent on a specified day and at the expected time. When this doesn't happen, you sacrifice customer loyalty, retention, and satisfaction which all compromise your company's bottom line.
Poor order fulfillment
Besides getting the order delivered at the right time – if at all – you have to also make sure you deliver the right thing to the right person. Imagine the devastation of receiving a funeral wreath meant for somebody else on your birthday. What doom and gloom!
Florists have to make sure the right package ends up in the right hands. Mixed-up orders can really be a disaster and due to the time factor above, you don't really have a second shot at getting it right most of the time.
Bad quality
The last delivery challenge faced by florist businesses – although it is certainly not the least important – is the question of maintaining good quality. Dying, dehydrated and drooping dahlias aren't desirable to anybody. Customers want fresh and beautiful bouquets and it's your job to make sure that the flowers you provide still look that way at the end of the delivery journey.
Benefits of using florist software
Using florist software solutions can help you tackle the above challenges, much as Track-POD did for Jeans Florist, centralizing their orders and helping them achieve efficient and shorter deliveries every day. Let's take a closer look at what florist software can do for your business.
Cover multiple stops
It can be easy for drivers to miss delivery stops or addresses when there is a particularly order-heavy occasion – like Mothers' Day or Valentine's Day. When there are many customers all over the place waiting for their deliveries at a specific time, this can be a very costly mistake. Missing just one stop affects all the other stops on that day.
For example, imagine your driver has been making deliveries downtown all day before moving to the north side of town. Almost halfway through north-side orders, they realize that they missed a single order – a wedding bouquet that needs to get there immediately! They need to delay all the remaining orders to get the bouquet there in time. Now every order thereafter will be behind.
With a florist software solution, you can plan routes with multi-stops, giving drivers clear navigation instructions from stop to stop. Route planner chooses the safest and shortest routes between stops for faster and efficient deliveries.
Save time
The fantastic thing about planned routes is that your delivery driver can also familiarize themselves with them beforehand. This makes the driver more confident on the road, conscious of upcoming stops, and less likely to run late or get lost. Of course, this saves time from backtracking to missed stops. Also, florist software automatically creates shorter routes to save time.
Another time-saving feature of florist software is the GPS navigation apps. With GPS, customers and managers can track drivers' live location, reducing the possibility of drivers making unscheduled stops that delay the delivery. Furthermore, the system can send real-time or live updates about planned routes; if there is a recent accident or traffic, the software will automatically update the route for the shortest trip.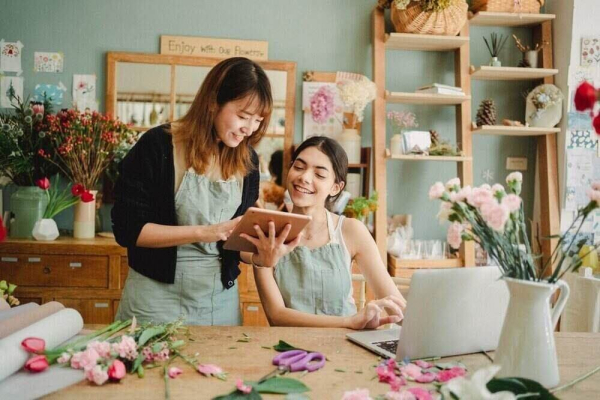 Reduce costs
Of course, if your trips are shorter and safer, then you're also likely to save a bit of money here and there. With no backtracking and shortest-distance drives, you save money on fuel and labor costs. You also pay less for vehicle maintenance as your vehicle covers less distance or mileage. Another maintenance cost you save on arises from the safety of your driver and vehicle. You save on any costs that can come up in case of an accident or damage due to a bad route.
Manage inventory
It can be useful to integrate your inventory management software into your florist software, for easy management of orders and packages. Doing so can make it easier for the software to allocate package pickups and deliveries to drivers. Track-POD solutions have API integration capabilities to enable the linking of inventory tools to their delivery software solutions.
Manage orders
Another API integration option that can improve delivery operations for florists is the inclusion of order management software. Your order management solution monitors incoming orders, order details like addresses, expected arrival time, and other order information. Having this solution integrated into your florist software can make order management more efficient. It streamlines your work and ensures you fulfill all orders correctly so that you never deliver to the wrong address.
Improve customer satisfaction
With smoother business operations, better order fulfillment and inventory management, and faster and accurate deliveries, your customers are sure to enjoy their experience. Using florist software improves your customer experience and satisfaction with your product and delivery service. Plus, when deliveries arrive on time, then you guarantee quality and attractive arrangements.
Improve sales
All the above benefits of using florist software contribute to the better functioning of your organization. They improve efficiency, delivery speed, order safety, punctuality, and overall customer satisfaction. By improving these elements, your business can make more sales and keep customers coming back in the future.
Features to look for in florist software
So, with all of the above in mind, here are the software features that are most important for your florist business.
Route planning & route optimization
With route planning and route optimization features, you can maximize resources, promote driver and vehicle safety, and guarantee fresh flowers for all your clients. You can plan shorter and faster routes. Route planning and optimization help you organize your workers and plan faster delivery routes with multiple stops. Track-POD automates job allocation and other tasks, considering factors like order size, volume, vehicle availability, relevant times, driver availability, and more.
GPS tracking
With the GPS tracking feature, florists can track delivery progress in real-time, noting the delivery guy's location on the planned route. With this feature, you can also provide more accurate estimated arrival times, avoiding frustration on late deliveries. Route planning and GPS estimates together can improve planning so that orders arrive on time. The navigation capabilities also help prevent drivers from getting lost or encountering any on-the-road delays by providing updated routes in real-time.
Connectivity & communication
We've already discussed the time sensitivity faced by florists in their deliveries. But, of course, life can happen which means late deliveries are inevitable. How can your business deal better with these?
Well, looking for a software solution that enables connectivity and clear communication is a good start. On Track-POD's delivery application, drivers receive job notifications and communication from their manager including planned routes, and navigation instructions. This makes it easier for them to familiarize themselves with the routes beforehand, making it less likely that they get lost or delay the delivery.
You can also use the app to communicate with customers on the progress of their delivery and details including the ETA. The app also enables communication between the drivers, managers, and the customer. This is important for any updates about possible delays and instant information updates about the trip.
Notifications
Notifying all relevant people about the delivery is part of communication and connectivity. Track-POD sends notifications to the driver about the job and delivery details. It also sends confirmation and reminders to the customer regarding their delivery. This is important to avoid missed deliveries, late deliveries, or no-shows.
The software also sends notifications to the customer after the delivery, for electronic proof of delivery document and customer feedback.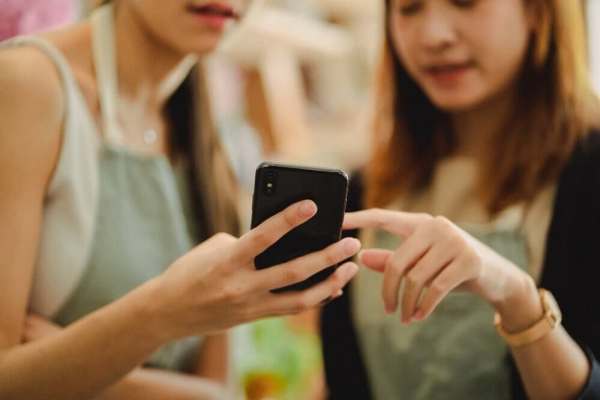 Vehicle safety management
Truck driver safety and vehicle safety are important for the sustainability and smooth-running of your florist delivery service. You can't promise quick and efficient delivery if your drivers are unsafe and your vehicles aren't in the right condition to get the deliveries where they need to be on time. You can read up more on how to improve driver safety but let's take a look at Track-POD's capabilities for vehicle safety and maintenance management.
Track-POD's vehicle check and safety management platform helps you track the maintenance and well-being of your fleet. You cannot provide good delivery with unroadworthy vehicles. The software solution allows workers to record any vehicle defects, supports vehicle inspections (even before a route if necessary), stores complete inspection data, and tracks defects to make sure they get addressed. Using this software makes it easier for you to keep track of the required vehicle maintenance, when you should schedule it for and when you've addressed it.
The florist software can also help you choose the right vehicle type for a delivery. Bouquets and arrangements come in different sizes. Keeping good quality means making sure that bigger arrangements, for example, do not travel in undersized cars where the plants can get damaged.
Track-POD transport management system considers vehicle volume, load capacity, and weight. It compares these characteristics of different vehicles in your fleet, splitting and allocating deliveries accordingly.
API integration
API integration is available on Track-POD's range of florist software options. API integration allows you to link other software solutions – like inventory management and order management solutions – to the Track-POD system. Doing this streamlines your work and tasks and allows you to access and manage different elements of your delivery in one place.
It also makes the automation work of the florist software easier to conduct as all the information is available to it. That way, you allow Track-POD to automatically assign orders to available drivers as they come in.
Bottom line
When customers buy flowers, they're trying to share something with the person they're buying them for. Flowers can be a symbol of love, care, affection, remorse, support, passion, and a barrage of human emotions. The thoughtful and personal nature of flower-gifting should, thus, extend to the florist.
How the flowers are handled, selected, and delivered matters. When your business and your workers send packages out, this is what they should have in mind – the importance of the item they are delivering to the people receiving it.
Thus, all the elements and tasks that get the flowers to the customer's doorstep should be undertaken and completed to the best standard. Utilizing florist software allows you to ensure that this happens. It improves your order and inventory management, optimizes your routes for safer and shorter deliveries, saves time and money, and boosts customer satisfaction.
With Track-POD's solutions, you can use florist software to provide the best delivery service and make sure your flowers get there on time and in good condition for each and every order.