Logistics Transformation: 5 Resolutions for 2023
Updated on November 16, 2022 by Yulia Miashkova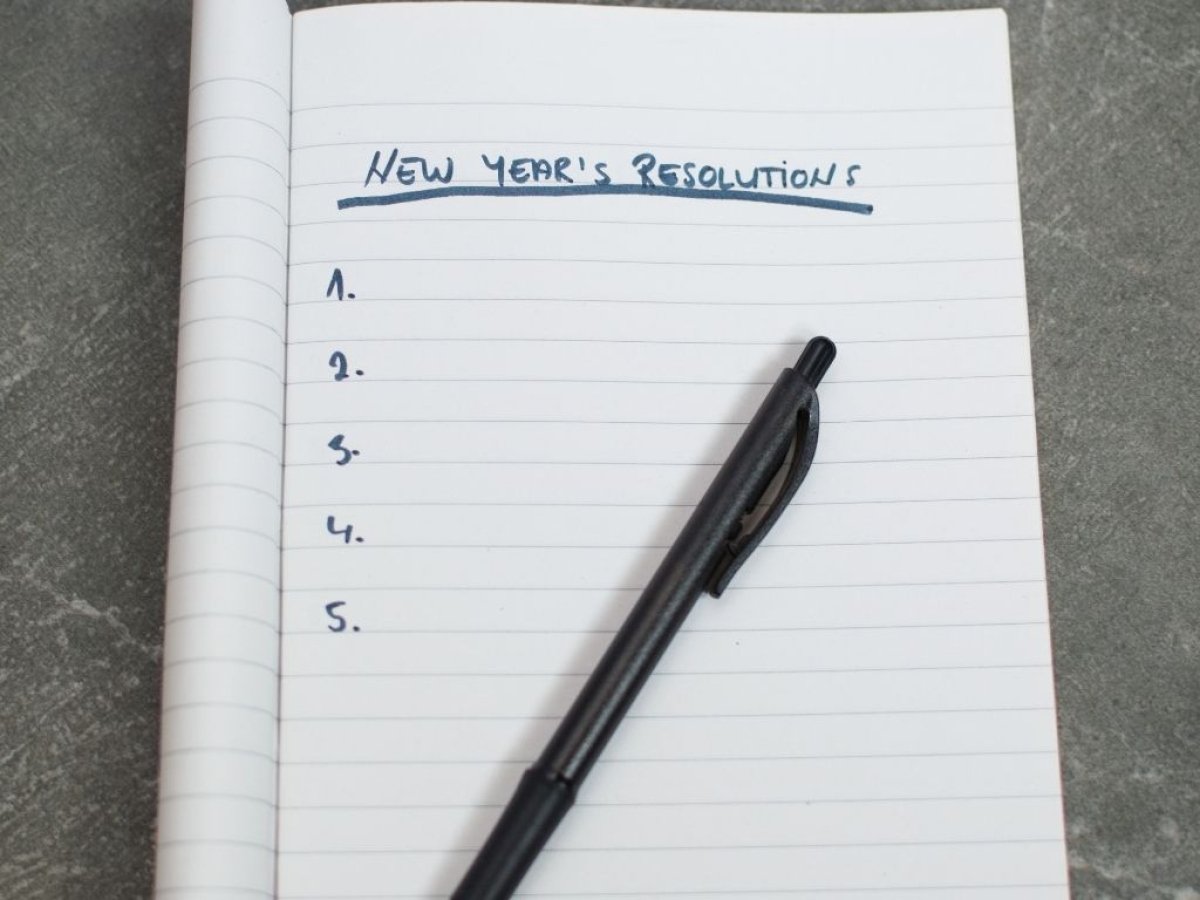 When we talk about logistics transformation, we talk about digitalizing the entire transportation process.
Why? Because it's the only way to do business in 2023.
For better or for worse, digital transformation is not something you can decide not to do as a delivery business. Logistics needs digitalization because this is the only way to deliver more, faster, and cheaper than your competition.
In this blog post, we take a close look at digital transformation in logistics. To make it easier to put into practice, we break it down into 5 resolutions you could make as a company whose business it is to deliver.
1. Automate manual tasks
The golden rule of logistics transformation is to automate whatever can be automated.
While you can always step in and give a second look at whatever your route planning software puts together, there's no reason not to automate manual tasks that take hours of your working time.
Sure, you can add orders and optimize routes manually. But the only way to minimize human error and streamline operations is to digitalize the process.
Route optimization can use artificial intelligence and machine learning too. An AI-powered route planner will build the fastest and cheapest multi-stop routes in seconds.
In addition to saving time on complex tasks, automation helps you put recurring tasks on auto-pilot.
Pro tip: a route planner like Track-POD will remember your daily, weekly, or monthly delivery routes and plan them according to drivers' availability. This alone will save you days, if not weeks, of routing in 2023.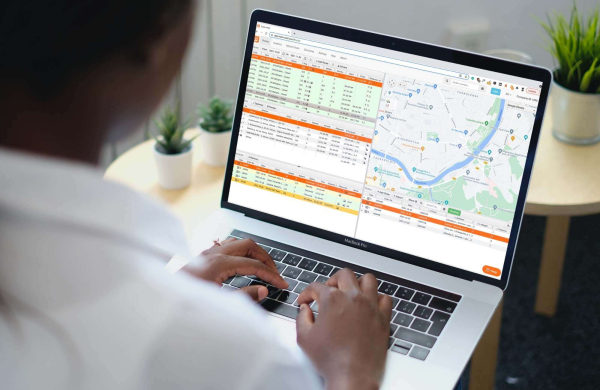 2. Integrate for free
Integration is something you hear a lot as a business owner. The more complex your delivery operation, the greater a job it is to integrate all the systems you're using.
And yet it is precisely integration that will save you time and money from day one.
Let's say you receive orders via Shopify. You could spend a good chunk of your day exporting the orders and planning delivery routes elsewhere. Or you could set up automated order import via a Zapier integration.
The same goes for mid-sized logistics companies and Enterprise operations. Connecting your ERP or CRM with a delivery management platform will take exactly one Zapier integration. In the end, you save hours on real-time data import every day.
Pro tip: even if your order management happens in Google Sheets, use Zapier to set up automatic order import to your delivery platform such as Track-POD.
3. Leave paper in 2022
Paper is one thing you can cut out of your delivery planning process once and never look back at it again.
Especially as a delivery business that wants to beat other fulfillment companies in eCommerce logistics, your job is to be faster than your immediate competition.
Going paperless is a surefire way to speed up your logistics operations.
Electronic Proof of Delivery (ePOD) is where it's at. By collecting e-signature and taking photo proof of successfully delivered orders, you can move to a fully paperless POD.
Paperless apps for delivery drivers help you improve customer satisfaction by digitalizing logistics at no additional costs. A driver app, for example, is all your staff needs to collect proof of delivery and populate a digital POD that gets emailed to the customer right away.
Pro tip: customize your Proof of Delivery PDF to reflect your brand voice and enable real-time customer feedback notifications to go with it.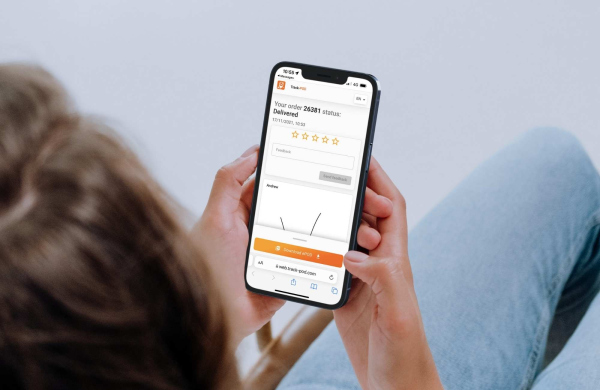 4. Source locally
Local distribution is the answer to broken supply lines and the chaos inflicted upon the logistics industry by the pandemic. Businesses can no longer afford delays and faulty supply chains because of a shutdown in a remote production facility.
That's why companies are coming back to local suppliers and local distribution. While it may be more expensive to source locally as opposed to sourcing from China, minimized risks are predictability pay off in the long run.
Local distribution is how you can build a robust supply network and avoid costly delays.
Another path towards local distribution is micro warehousing and micro fulfillment. By strategically placing distribution centers in densely populated areas, businesses are able to deliver quickly and cost-efficiently.
Pro tip: explore the local delivery option by moving away from outsourced logistics and straterically placing your warehouses close to where your customers reside.
5. Stay connected
One of the biggest favors you can do yourself as a logistics manager is to implement the tools for instant analytics and insights on the go.
Keeping an eye on all of your drivers and orders can be impossible without being glued to a dashboard. By implementing a mobile analytics solution, you can stay on top of your operations, including on the go.
Track-POD's Route Manager app for Android is an example of this type of solution. It gives you the tools for logistics management and instant performance analytics.
Look up any route or order.
See all drivers on the map.
Check real-time & historical analytics.
Get in touch with any driver.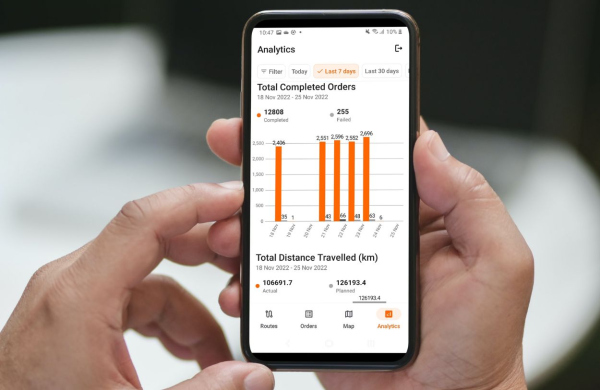 Pro tip: upgrade to Track-POD Advanced+ and make sure you have admin rights to use Route Manager app for Android.
Logistics transformation recap
Digitalization in logistics takes time. But more than anything, it takes the right tools and a good action plan.
I hope these 5 resolutions for logistics transformation help you digitalize your operations - whether you're only getting started or completing the final steps. Track-POD team is always here to help you stick to your logistics transformation resolutions in 2023 and beyond. Book a free demo or start your 7-day trial today.