Mobile Workforce Management Solutions for Logistics
Updated on October 25, 2021 by Yulia Miashkova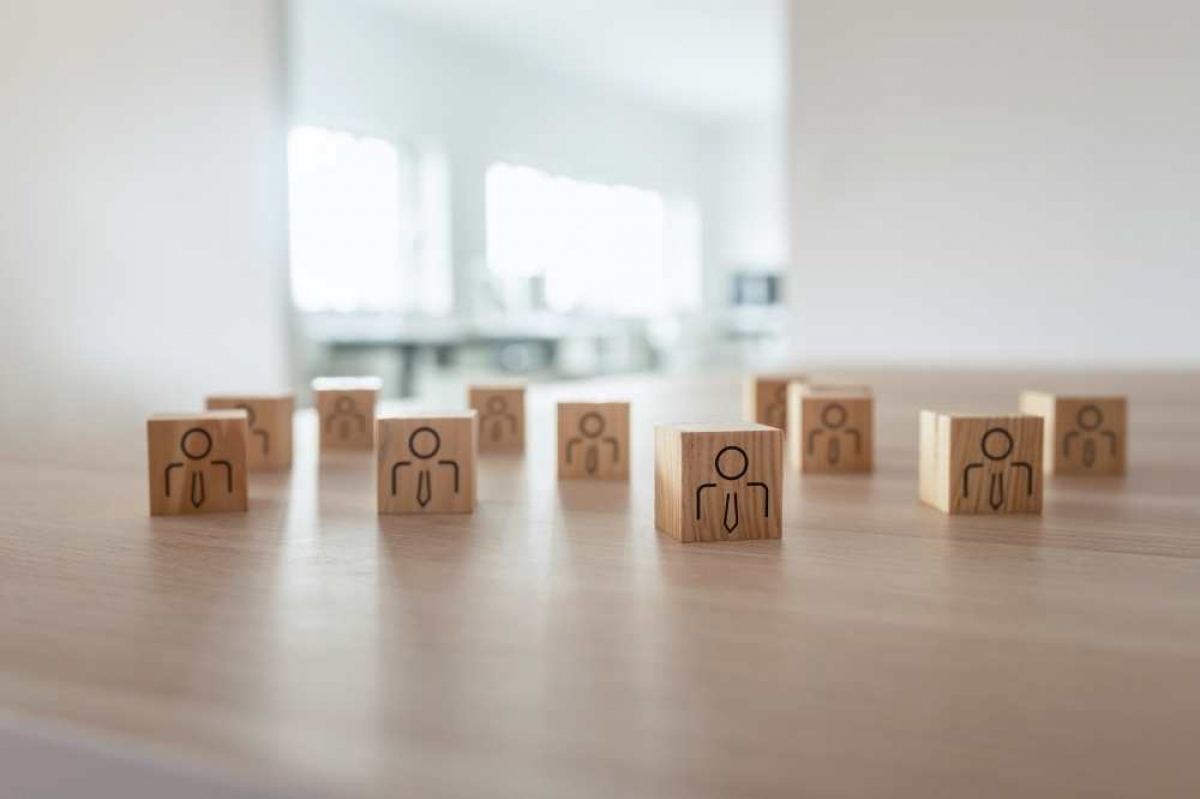 Workforce management has many faces. Forecasting, scheduling, time tracking, training, productivity, payroll, communication, optimization, and management per se - the list goes on and on.
Every business is different. Therefore, the scope of workforce management can differ too. Any business that provides field service and, therefore, has field employees - or any business that handles the transportation of workforce - needs mobile workforce management that supports workforce logistics.
Workforce logistics belongs to the realm of inbound logistics, i.e. the movement towards the business and not towards the customer. This article is all about mobile workforce management solutions for inbound logistics of employees.
Workforce logistics
Let's start with workforce logistics. Here, we have two main segments: companies that have mobile employees that carry out field service and companies that handle transportation of employees to and from work locations. Each type needs a workforce management solution that covers similar logistical needs.
Field service management
Within field service management, transportation and logistics play a key role. The efficiency of getting from location to location determines not only the customer experience but also the viability of the mobile workforce itself.
For example, in the case of healthcare and medical services mobile workforce management takes on a whole new meaning. It's not only about customer satisfaction, it's about customer safety and wellbeing. Therefore, healthcare workforce logistics requires exceptional solutions that leave no room for mistakes.
The truth is, any field service - be it removalists or window cleaners - needs integrated solutions that help managers do a better job supervising their mobile workforce.
From dispatching to real-time tracking to paperless documentation - both managers' and employees' lives can become a lot easier with efficient mobile workforce management processes and tools.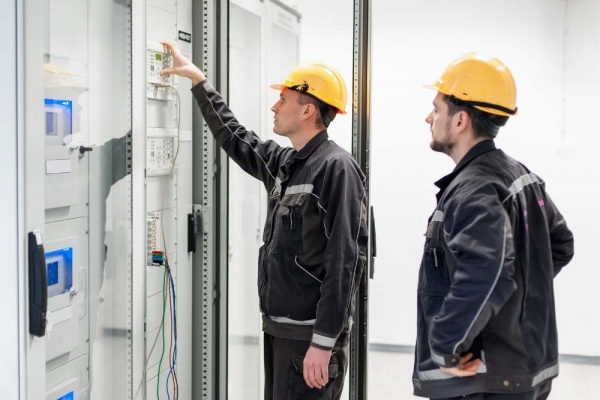 Inbound logistics
When we talk about businesses that don't offer any field service as such but still organize the transportation of their team, we talk about inbound logistics. As opposed to outbound logistics that involves the end customers, inbound is all about employee movement.
In the case of construction logistics, it's the workers' movement from site to site. In the case of HoReCa logistics, for example, it's bringing the team to different locations within a hotel or restaurant chain.
Sometimes, it's as simple as organizing the workforce's transportation by one bus to and from one and the same location. Sometimes, it's the movement of different employees to different locations at different times, which requires more sophisticated scheduling and status updates.
Either way, your workforce management solution needs to support your logistics managers in planning, scheduling, and, of course, managing all transportation, however many workers and routes you might have.
Workforce mobility
When you manage your mobile workforce, you often hear about workforce mobility. What is it exactly?
Workforce mobility is a term that refers to the situations where employees can deliver the same standard of performance and productivity being outside of the office.
Sometimes, this applies to mobile workers and mobile workforce, i.e. one that operates in the field. Sometimes, it's about emergency situations like a pandemic that forces people to move out of the offices and work from home.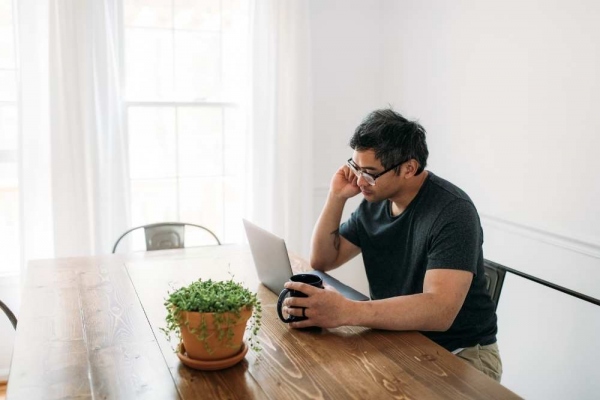 Both scenarios call for mobile workforce management software and other solutions that fully support mobile workers and managers in their daily operations.
We've reviewed the different setups that call for mobile workforce management. Let's now look at the specific benefits of using mobile workforce management software for inbound logistics and transportation of employees.
Benefits of mobile workforce management software
When managing the transportation of a mobile workforce, an efficient software solution can be a lifesaver. Let's take a closer look at the benefits of using mobile workforce management software for logistics management.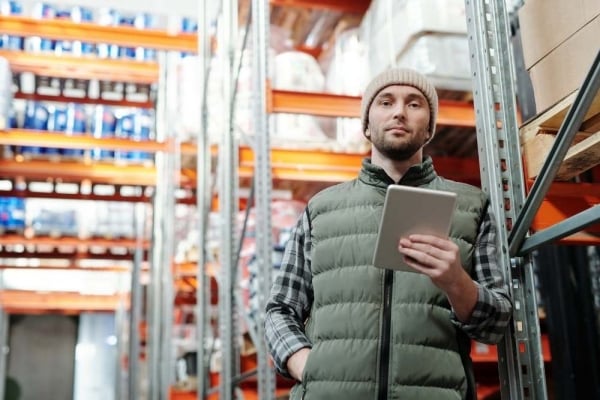 Automated scheduling
A mobile workforce management system is only as good as its scheduling features. It's not as simple as that, of course, but scheduling is a big part of managing a mobile workforce. It's only natural that your workforce management system should help you schedule hassle-free.
When it comes to logistics, your mobile workforce management software needs to offer efficient scheduling of transportation jobs for the day. If you manage field workers, each employee needs to be added to the system, with each worker's schedule specified.
The workforce management system will then assign transportation jobs to your mobile employees based on their availability, daily breaks, etc.
If you're only concerned with inbound logistics, then your mobile workforce management software needs to process all your driver employees' data for instant daily dispatching.
Automatic route planning
Route planning can be very easy - when you have 1-2 locations to transport your employees to. Route planning can also be hectic and extremely time-consuming - when you manage a mobile workforce doing a field service or have to transport different teams to different locations at different times.
Route planning for commercial vehicles is not the domain of Google Maps. You need much more advanced route planning and optimization features that you can find in a commercial truck route planner.
A route planner, being an essential part of your mobile workforce management solution, will process all vehicle, driver, and services data to build and schedule the fastest, cheapest, and safest routes for all of your employees.
Real-time updates
Real-time status updates is an invaluable feature of any mobile workforce management system. Businesses need live data on the performance of their field services and inbound logistics, and there's technology to support that.
A mobile workforce management tool like Track-POD lets you monitor real-time performance of your field team from the back office. Real-time tracking is also available to customers ordering field services.
Using track and trace technology, your customers can be notified of when your field workers are about to arrive. Live tracking, together with dynamic ETA and instant communication with the driver, improves customer experience and your field workers' productivity.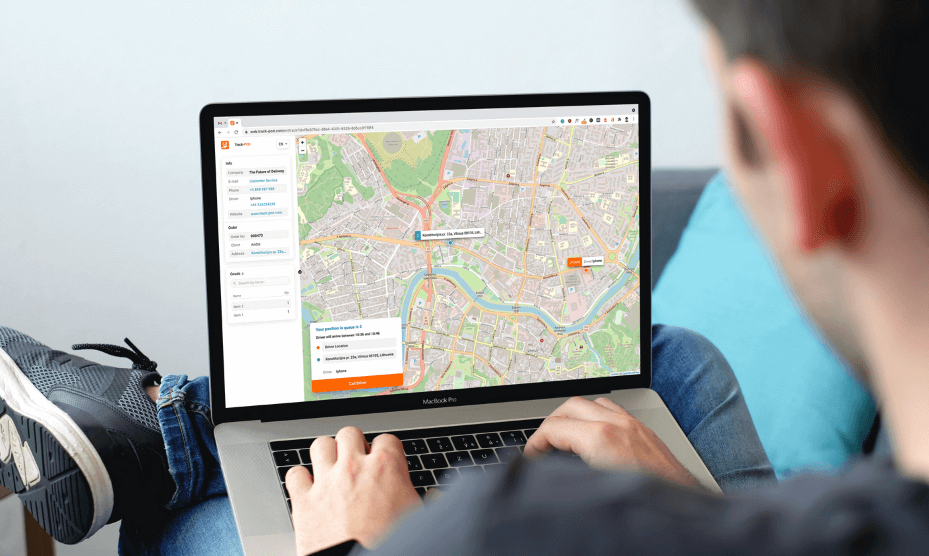 Paperless operations
Digital transformation is something most businesses will have to complete in the near future. Customer satisfaction depends on it, sales and revenue depend on it - not to mention efficiency and productivity.
More paperwork = more employee working time and more opportunities for human error. As a company that operates in the post-pandemic world, digitalization of all processes should be top priority.
With mobile workforce management technology that handles transportation, you can move to paperless processes. By implementing electronic signatures aka Sign on Glass technology alone, you empower your workers with mobile solutions that help them deliver more.
Safety management
Safety compliance is always on business owners' and managers' minds. When it comes to employee safety and customer safety, solutions and tools need to be fully integrated and available to all mobile workers.
The tools that you should be looking for in your mobile workforce management platform for logistics are no-contact transportation features as well as equipment safety compliance solutions.
A transportation management platform like Track-POD, for example, supports your mobile workforce with contactless delivery features. In addition to that, you get vehicle check tools on your workers' mobile apps, which enables them to run daily maintenance and support safety.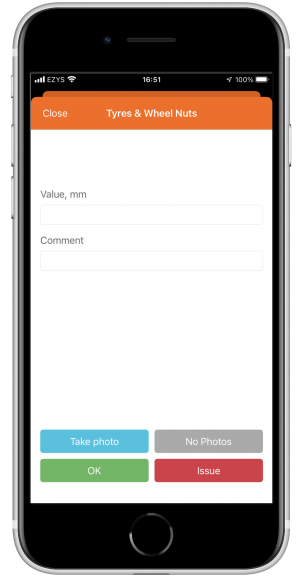 Performance analytics
There's no business continuity without reliable, data-driven insights on all company processes and individual workers' performance. In the case of mobile workforce management, data needs to be synced across the office and all teams in the field.
Transportation management tools, in addition to automatic scheduling and enhanced customer satisfaction and productivity, offer access to live and historical data on the efficiency of your entire business operation.
Get insights on the field jobs completed by your mobile teams or access key performance indicators for insights on the efficiency of your vehicle resources. Whatever data your organization needs, you should be able to instantly retrieve it with your mobile workforce management tools.
Track-POD mobile workforce management software
Businesses that manage a mobile workforce performing jobs in the field need reliable transportation solutions built for the organization and customers alike. Businesses that don't offer a field service but still need to manage worker transportation from the back office need reliable solutions too.
Track-POD transportation management system is a perfect solution for businesses that need to improve the efficiency of their field service. From dispatching and customer communication to fully paperless operations and reporting - Track-POD helps you deliver.
If you're interested in logistics solutions specific to your field worker resources, organization, and customers, let's talk.