5 Small Shift Scheduling Tweaks for Improving Workforce Management
Updated on July 01, 2022 by Rob Press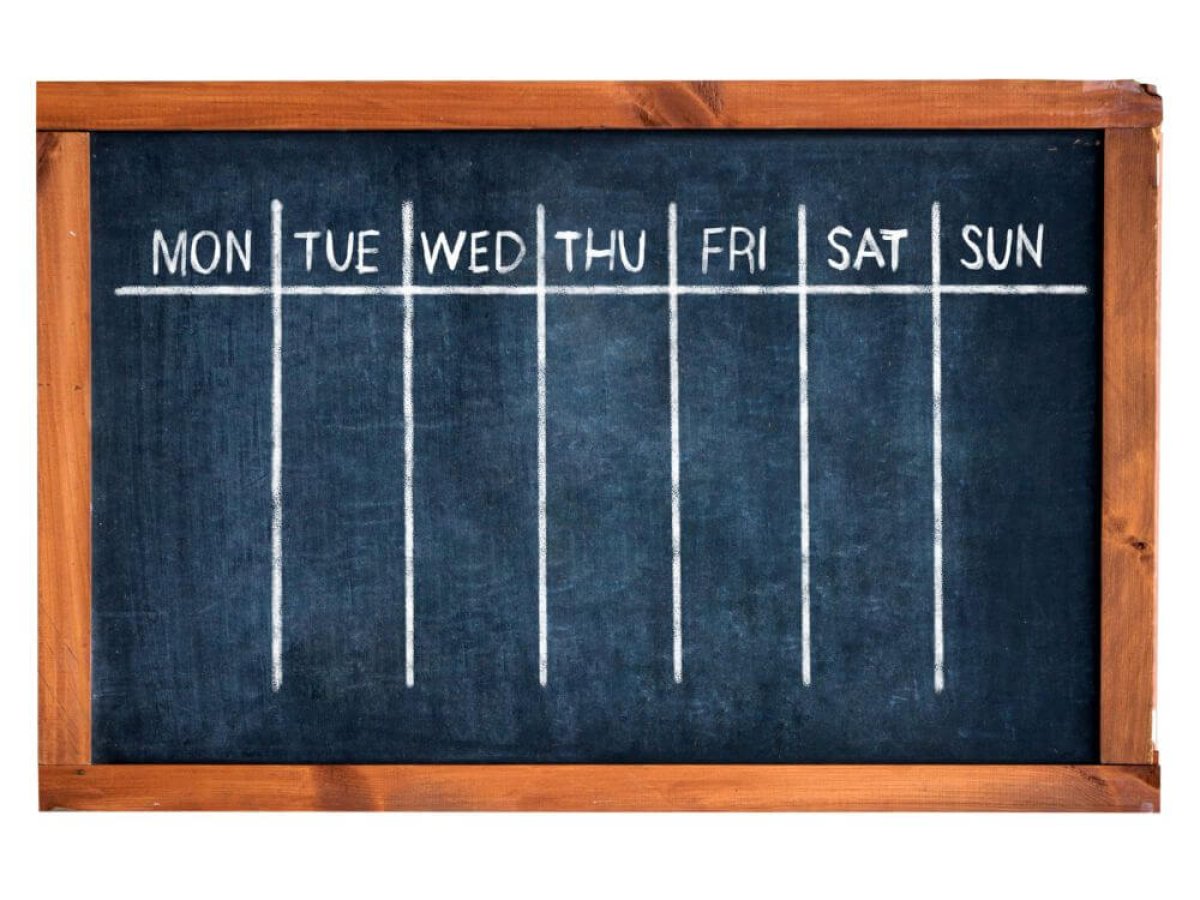 In this post, guest writer Rob Press shares 5 tips on efficient shift scheduling for eCommerce order fulfillment.
---
Shift scheduling is an important aspect of every business, especially if you're a retailer or a 3PL company that fulfills orders and deals with delivery management. Things can get even more complicated if you're in eCommerce and deal with international customers and remote staff.
Knowing that delivery management is such a large part of managing of a workforce, you have to understand that it relies on shift workers. So, optimizing your shift scheduling processes is crucial for success, on-time deliveries, and satisfied employees.
Unfortunately, scheduling shifts manually while dealing with a mobile or remote workforce can often become overwhelming as businesses scale and grow.
Let's take a look at five small shift scheduling tweaks that can improve your workforce and delivery management significantly.
1. Automate courier dispatch
Businesses in international eCommerce where the workforce is remote, mobile, or dispersed through different time zones can greatly benefit from a tool that automates delivery management.
If you have a mobile workforce like a delivery crew that often travels to customers' addresses, you will benefit from a courier software that will help you schedule driver shifts, plan drivers' routes, facilitate live tracking, and, of course, help you accomplish on-time deliveries every single time.
By automating your delivery management, you will significantly improve every step of your business processes where logistics staff is involved.
2. Ensure regular breaks and time off
With shift work, it can be easy for employees to overwork and take on more than they can handle to simply earn more. That's why you have to enforce regular breaks and make sure your staff takes their PTO and vacation days.
Furthermore, if you work with rotating shifts, you need to take care that there's enough rest between different shifts and that the rotations are more or less consistent. If there are changes, try to make them slow and gradual, not sudden.
Finally, you should plan your workload and workforce in demand. That means planning for busy periods with increased demand and sales, resulting in more staff to meet on-time delivery.
Without enough staff coverage, you will overstretch your existing employees and perhaps unintentionally prevent them from taking enough time off to rest and dedicate themselves to their private life.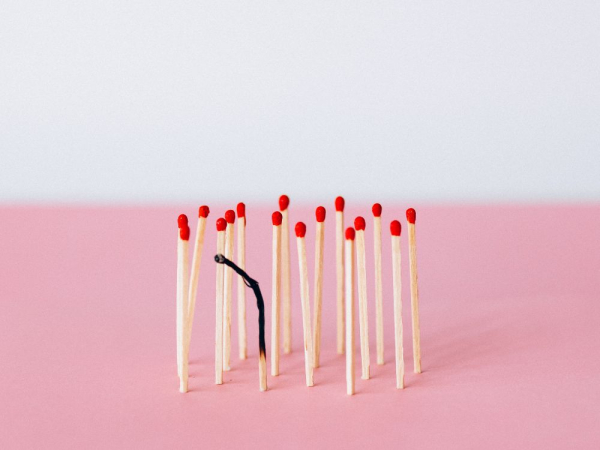 3. Allow scheduling flexibility
According to the 2021 Gartner Digital Worker Experience Survey, 43% of respondents said that flexible work hours are the biggest reason for their increased productivity, while 30% claimed that spending little or no time commuting is what makes them more productive.
And, it's not just drivers or field service representatives that benefit from flexibility in their shifts, but also fleet managers, transportation managers, and other logistics staff.
You can try using scheduling software to automate and streamline your shift schedules and give your employees fair working hours, breaks, time off, and wages. This technology uses AI to make the best data-backed scheduling decisions based on availability, location, skills, and similar criteria.
Based on the records of employees, successful companies give corporate awards and keep up employee recognition.
For instance, fleet managers will be able to accommodate last-minute shift swaps and reassign routes to other shift workers if necessary.
Depending on the nature of your business, you might be able to offer your staff work hour flexibility in terms of allowing 12-hour shifts but giving three or four days off after several working days. Another thing you could do is offer remote work or hybrid solutions if it fits the job role and if it's possible to do the job out of the office.
As you can notice, both work hour flexibility and workplace flexibility boost the productivity and work-life balance of your staff. So, involve your staff in the scheduling process as much as possible and find out what's the best solution for them.
4. Plan workforce demand in advance
Regardless if you're using self-fulfillment or third-party delivery, you need to consider your workload and sales volume to ensure proper staff coverage and provide on-time delivery. To do so, you need an efficient delivery scheduling process that takes into consideration the sales volume, labor demand, shift coverage, routes, etc.
Planning in advance is crucial for efficient delivery management. Expecting a busy period for your eCommerce or retail store? Don't let the orders pile up and consider this when planning your supply, deliveries, and staff coverage - build a retail employee scheduling strategy that will secure enough staff.
Some busy holidays to consider, especially for retailers and eCommerce sellers are the New Year's and Christmas holidays, the summer months, Black Friday, Cyber Monday, etc.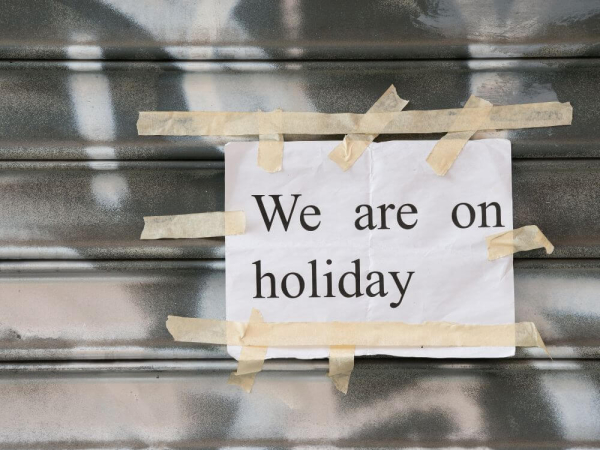 If you're sourcing your products from China, you might want to take notice of Chinese holidays that cause delays in deliveries such as the Chinese New Year.
On holidays like these, most companies in China close their doors for two to three weeks, including factories and suppliers. As a result, you can't place orders during this period so you might experience shortages if you don't have enough bulk stock stored in advance.
5. Post schedules in advance
Last but not least, you need to post schedules and notify your staff about their shifts in a timely manner. You shouldn't inform them from today to tomorrow. That's a very bad way to plan shifts and it doesn't let the worker plan his life around the job.
We recommend setting up the schedules at least two weeks in advance, preferably more.
Also, make sure to promptly notify your employees about any last-minute changes that affect their working hours. Ask for a confirmation to ensure they got the message and they're informed. For this, try using the best virtual work software to have a better experience for your remote team.
Cloud platforms are great for instant scheduling notifications and allowing your staff workers to swap, switch, or cancel their shifts. Good scheduling software can help you quickly find a replacement from a qualified talent pool.
Wrapping up
All in all, mastering shift scheduling is all about the perfect balance between customer satisfaction and employee satisfaction. It's about carefully planning and projecting your workload to correspond with the shifts and delivery schedules, keeping both parties happy.
And, the only way to maintain promised delivery times and have the necessary staff at the right time to take care of fulfillment and distribution is to optimize your scheduling process.
From our research, it seems that scheduling flexibility plays a huge part in building an agile distribution network and keeping up employee engagement.
Allow your staff that sense of control over their schedules. It will greatly improve their work-life balance, resulting in more efficient order fulfillment processes. Hopefully, these shift scheduling tweaks were helpful and have given you some hints to improve delivery management in your business.