Transportation Manager Job, Skills, and Salary Worldwide
Updated on September 27, 2022 by Yulia Miashkova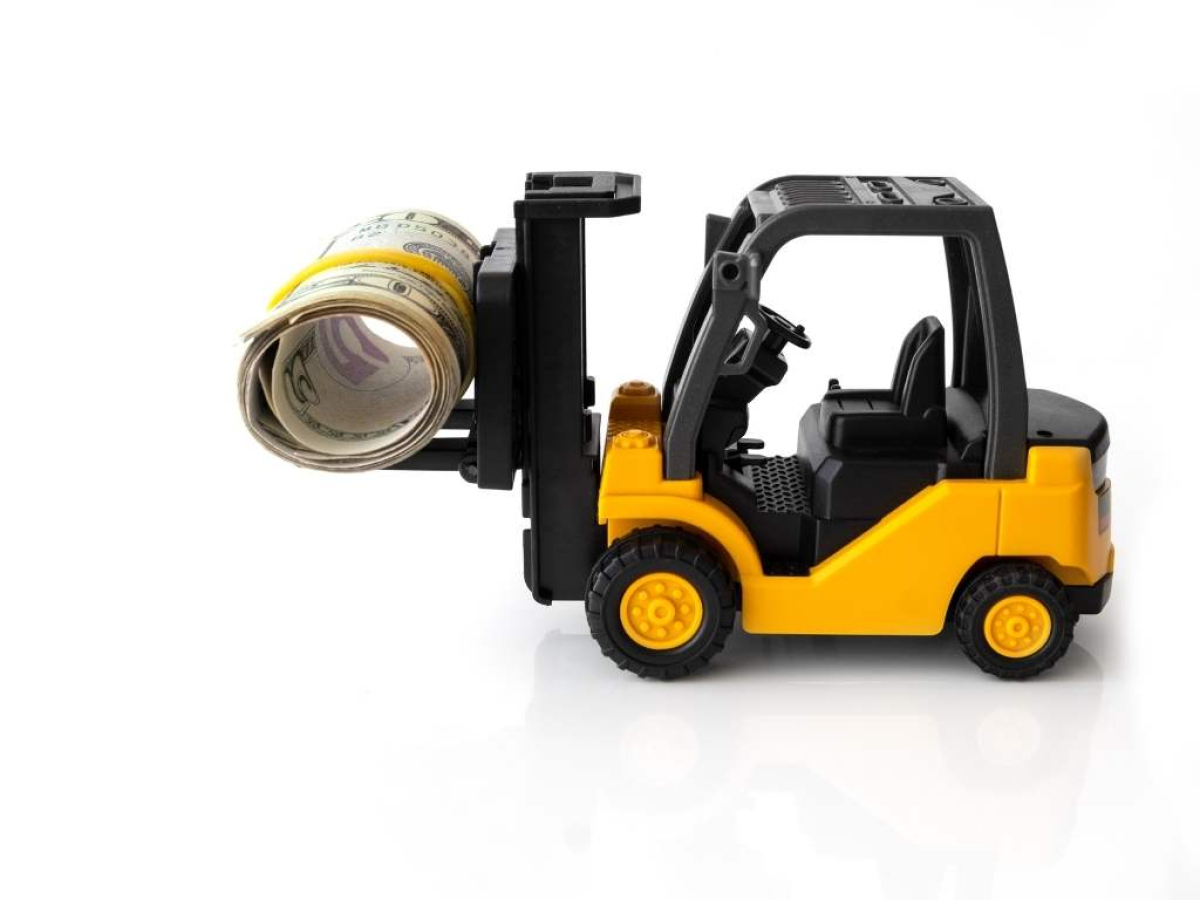 Transportation management is a big part of what we talk about on this blog. It covers everything from route planning & optimization to business development, and it requires the right tools. The missing ingredient here is the person in charge of the transportation management procedures.
In this article, we take a close look at the job of a transportation manager across the world. How do you become a transportation manager? What skills do you need to have to get this job? And, most importantly, what is the transportation manager's job's worth: in the supply chain and to the person choosing this career? Let's find out.
Read on: Fleet Manager Job & Salary
How Much a Truck Dispatcher Makes
Transportation manager job
First and foremost, we need to define and understand the job of transportation managers. A transportation manager is someone who is responsible for all transportation activities. In other words, transportation managers are responsible for transport resources, employees, and all relevant systems of transportation within logistics operations.
What is the difference between a transportation manager's and a logistics manager's job? Well, a logistics manager is tasked with coordinating all 6 functions of logistics: order processing, inventory management, warehousing, packaging, cargo handling, and transportation itself.
A transportation manager's job, in turn, is to manage all movement of goods at every step of the supply chain. Let's take a closer look at what kind of professionals make it to transportation managers.
Education requirements
Any transportation manager job description will feature certain education requirements. Those are usually a high school diploma, an associate's degree, or a bachelor's degree in logistics, business, or supply chain management.
Since transportation managers are in charge of crucial procedures within the supply chain, they need extensive training and relevant certifications like a commercial driver's license and various safety certifications.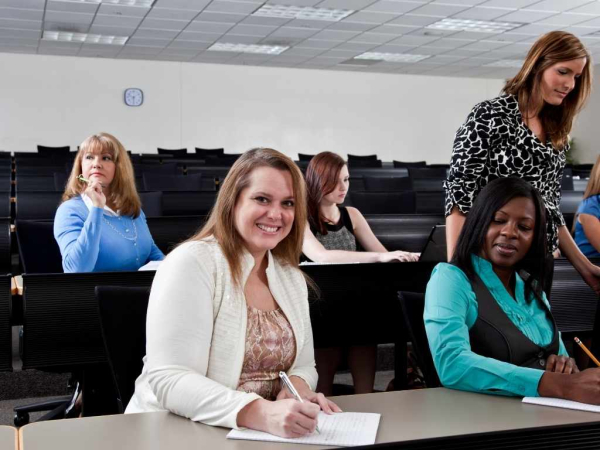 Skills
As you can imagine, transportation managers are involved in a lot of services and operations within supply chain management. This requires above-average skills that transportation professionals are supposed to acquire in the years of performing transportation and shipping-related duties.
Below is the list of skills companies hiring transportation managers want to see.
Problem-solving skills.
Organizational and people skills.
Management skills.
Customer service skills.
Distribution skills.
Negotiation and communication skills.
Analytical work style.
Ability to multitask.
Naturally, this list is not exhaustive. Different employers may require different skill sets depending on the industry and even company regulations, the size of transport operations, the scope of the job, etc.
Work experience
When hiring for the job of transportation manager, employers need solid career records. Transportation managers are not entry-level positions; therefore, both transportation and managerial experience is a must.
While the minimum working experience will differ from employer to employer, you're expected to have two years' experience on average. This experience must be transport and transportation-related, i.e. positions of logistics or transportation managers in the same industry or smaller positions like a dispatcher in case you're joining a smaller company.
Responsibilities
Finally, what are the actual duties and responsibilities of transportation managers? Let's take a look.
Manage dispatching, routing, and tracking of drivers and vehicles.
Manage transportation team members: schedules to safety to performance insights.
Supervise proactive vehicle maintenance and repair services.
Negotiate with shippers and suppliers.
Manage and resolve customer complaints.
Comply with various regulations and union contracts.
In addition to a degree, experience, and skills related to transport management processes, transportation managers are expected to have advanced knowledge of Transportation Management Systems (TMS).
Transport management software is what enables logistics operations to automate a lot of processes and simply keep track of everything that's going on in the logistics department. A professional with transport management work experience will naturally have professional experience working with transportation management systems.
How to become a transportation manager?
Now that we've sorted out the skills and education requirements, as well as responsibilities of transportation managers, let's look at how to get started on this career path.
1. Complete your education
You'll need a minimum of a college degree to get started. As mentioned above, a bachelor's degree in supply chain management, business, or logistics will never hurt. While education might not be as "valuable" in the eyes of employers as actual work experience, it's a crucial step in building a career in transportation management.
2. Get required training & certifications
In addition to your degree, you'll need additional training and certifications. These are often country-specific, so it's a good idea to explore certification requirements in your region and internationally. Naturally, you'll need different training for managing different vehicles and modes of transport as such.
3. Build your resume
Building a resume is an essential step on the path to becoming any kind of manager, and logistics and transportation are no exception. Start with entry-level jobs in the transportation department and work your way towards managerial positions. Your salary will keep growing with your knowledge and work experience.
4. Gain relevant experience
Before you can apply to transportation managers' job openings, it's crucial that you gain some relevant experience - ideally working for companies in the same industry you're planning to apply to eventually.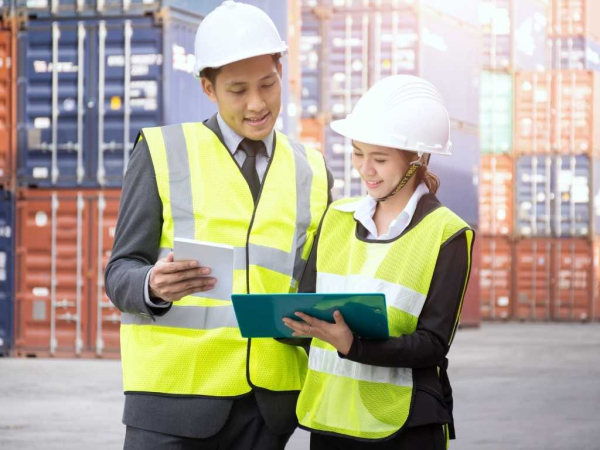 5. Monitor job openings & apply
When you're set and ready to apply to transportation managers' job openings, it's a good idea to start monitoring specific employers and companies. Browse careers in your location or go far beyond your city or even country - it all depends on how wide your professional experience has been. Be sure to check out local American companies, like Dropoff, frequently for job openings.
Transportation manager salaries
Last but not least, let's explore the compensation transportation managers get in different parts of the world. What are the best places to work in transportation management? The answer is below.
Transportation manager salary in the US
According to Glassdoor, the average annual pay for a transportation manager in the United States is $70K. This may differ from state to state and from company to company, with the pay range being $44K to $107K on average.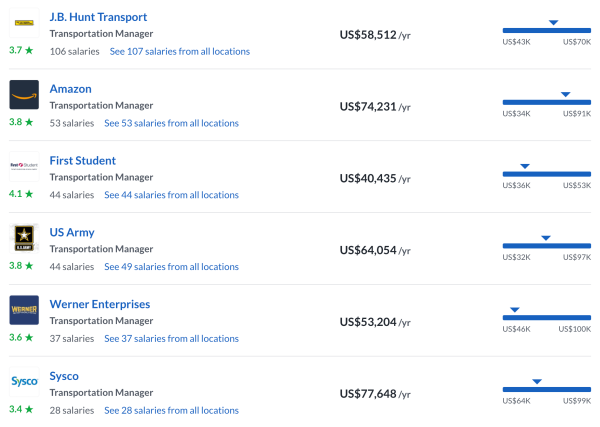 Transportation manager salary in the UK
In the UK, a transportation manager makes £37,497 /yr, which is the equivalent of about $51K. The salary range for transportation managers in the UK is $27K to $53K annually.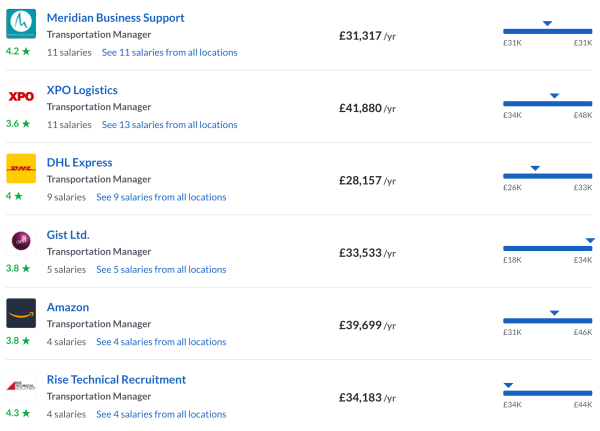 Transportation manager salary in Australia
In Australia, a transportation manager makes A$118K /yr on average. This is the equivalent of over $85K a year. The salary range for transportation managers in Australia is A$77K to A$150K.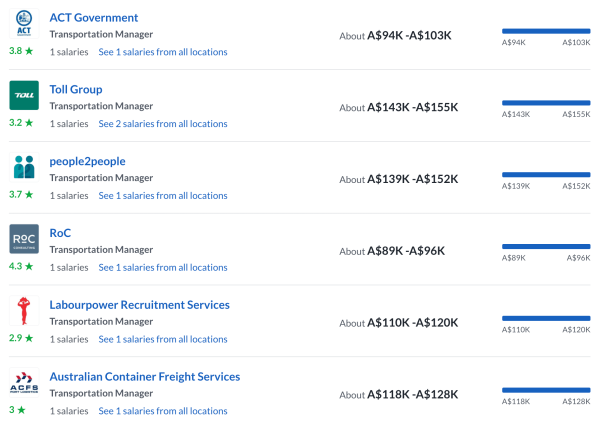 Transportation manager salary in Canada
The average annual salary of transportation managers in Canada is CA$83K, i.e. a little under $65K. The salary range in Canada for the transportation manager openings is CA$54K to CA$128K.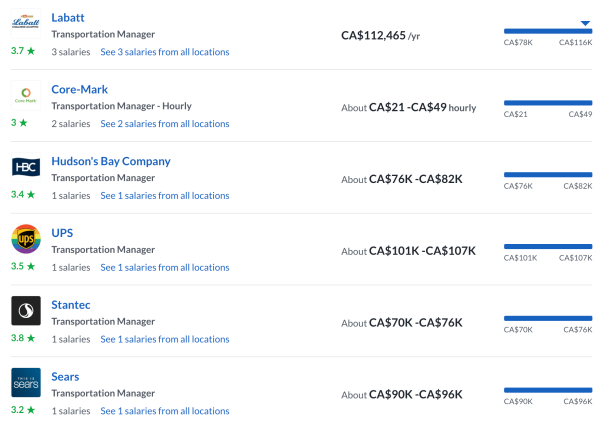 Transportation manager salary in China
In China - the largest transportation producer in the world - a transportation manager's annual salary is CN¥129K, which is the equivalent of around $20K.
Transportation manager salary in India
Transportation managers in India - the second-largest transportation producer globally - receive an average annual salary of ₹463K, i.e. a little over $6K.
Transportation manager salary in the EU
Within the European Union, the average salary of transportation managers is determined by the location and GDP per capita in that location. For example, in Greece - one of the countries with the lowest GDP per capita within the EU in 2020 - the average annual salary of a transportation manager is about €35K. This is around $40K in USD.
In Luxembourg (the highest GDP per capita in the EU in 2020), meanwhile, the average annual salary of a transportation manager is over €70K, which is over $86K.
Wrapping up
The job of a transportation manager involves much more than transport-related problem-solving. More than anything, a transportation manager needs to be a team leader that can manage employees and transport alike.
I hope this article gives you an overview of the transportation manager job, duties, the salary range worldwide, as well as the career as such. If you're curious to explore the TMS that transportation managers trust - be it for your business or as a transportation manager candidate looking to gain experience with TMS - start your Track-POD free trial or book a demo today.