Siuntų Pilotai Cuts Opex by 75% with Track-POD's Customer Portal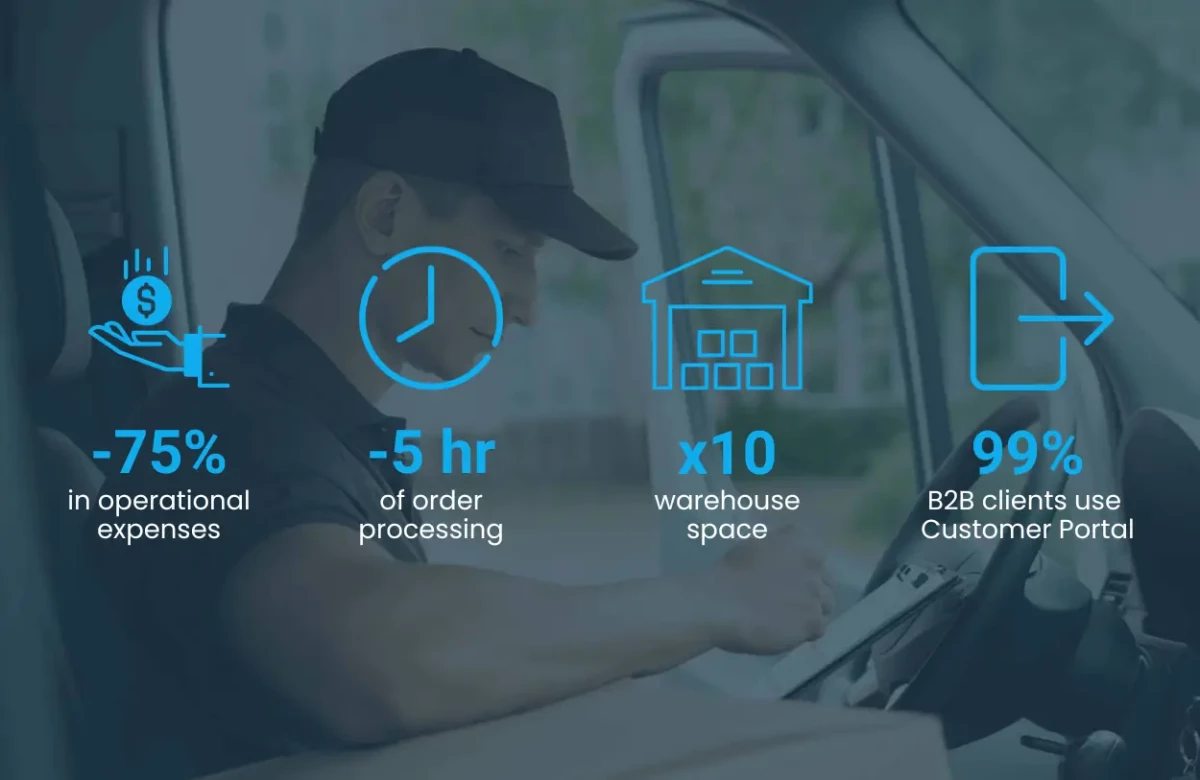 SIUNTŲ PILOTAI aka Eagleship, MB is a courier company that specializes in delivery of heavy parcels around Lithuania. The business serves both corporate and private clients (B2B and B2C).
Some of the typical items collected and delivered by SIUNTŲ PILOTAI are household appliances, auto parts, solar collectors, furniture, and wholesale beverages.
At the moment, the team manages about 1,000 deliveries (+ 1,000 collections) a month using Track-POD's solutions.
We spoke to Žeimantas Strakauskas, Owner & Director, about the company's journey and how courier software can be an invaluable team member.
Challenges
At the dawn of SIUNTŲ PILOTAI, the team was using Excel for order management, and SMS or email for courier dispatch.
As more orders started coming in, two questions kept popping up.
How to take orders without email or calls?

How to exchange information between the manager and driver?
"A person can manage 4 cars max; 2 cars if it's small parcels. Managing 4-5 cars without a system is impossible for the business. You can not grow."
The answer was simple: SIUNTŲ PILOTAI needed a courier management system to handle more orders.
Solution
"Taking 1 order over the phone would take us 10-20 minutes. Now it's fully automated with Track-POD's Customer Portal."
After researching numerous courier management platforms, SIUNTŲ PILOTAI settled on Track-POD as it offers a Customer Portal for shippers to add and manage their orders independently.
"We won our biggest B2B client thanks to having a Customer Portal."
Right away, the investment paid off. SIUNTŲ PILOTAI won its biggest client – a network of household electronics shops – thanks to having a Customer Portal. To this day, 20% of the company's monthly revenue comes from that deal.
Navigating the web dashboard took a learning curve, but the team succeeded with the help of tutorials and other learning resources from Track-POD.
"The driver app is very easy. A new driver needs 10-15 min to learn how it works."
Now that Eagleship, MB is using 100% of the Track-POD system, they are able to not only utilize out-of-the-box features but also set up custom solutions.
For example, the team uses a custom safety checklist for vehicle check twice a day: in the morning before route start and at the end of the workday.
Couriers take photos and report on each vehicle's condition daily, which simplifies the maintenance process and improves safety.
Results

"Track-POD is doing the job of 3-4 people."
Over the years, there have been fluctuations in the number of orders and depots needed to fulfill them.
At one point, a single dispatcher was successfully managing 12 vehicles. A 4-person job was done by 1 manager thanks to Track-POD, saving the company thousands of euros in operational expenditure every month.
Since implementing Track-POD, SIUNTŲ PILOTAI also expanded the warehouse space in its HQ location in Kaunas 10-fold: from 100 to 1,000 square meters.
The team is now preparing to implement barcode scanning to address the issue of missed packages. Clients are being instructed on how to use Track-POD's custom shipping label template.
"99% of our B2B customers now use the Customer Portal."
SIUNTŲ PILOTAI is currently wrapping up negotiations with another major distributor of household electronics in Lithuania.
With even more precision and greater accountability, the plan is to double the number of vehicles in the next year and double the warehouse space in the next 3 years.


We're proud to power SIUNTŲ PILOTAI's growth and support local businesses with Enterprise-grade solutions. If you'd like to explore the Track-POD system, start your free trial now.