How to Monitor and Improve Driver Compliance? 7 Aspects to Consider
Updated on August 03, 2022 by Yulia Miashkova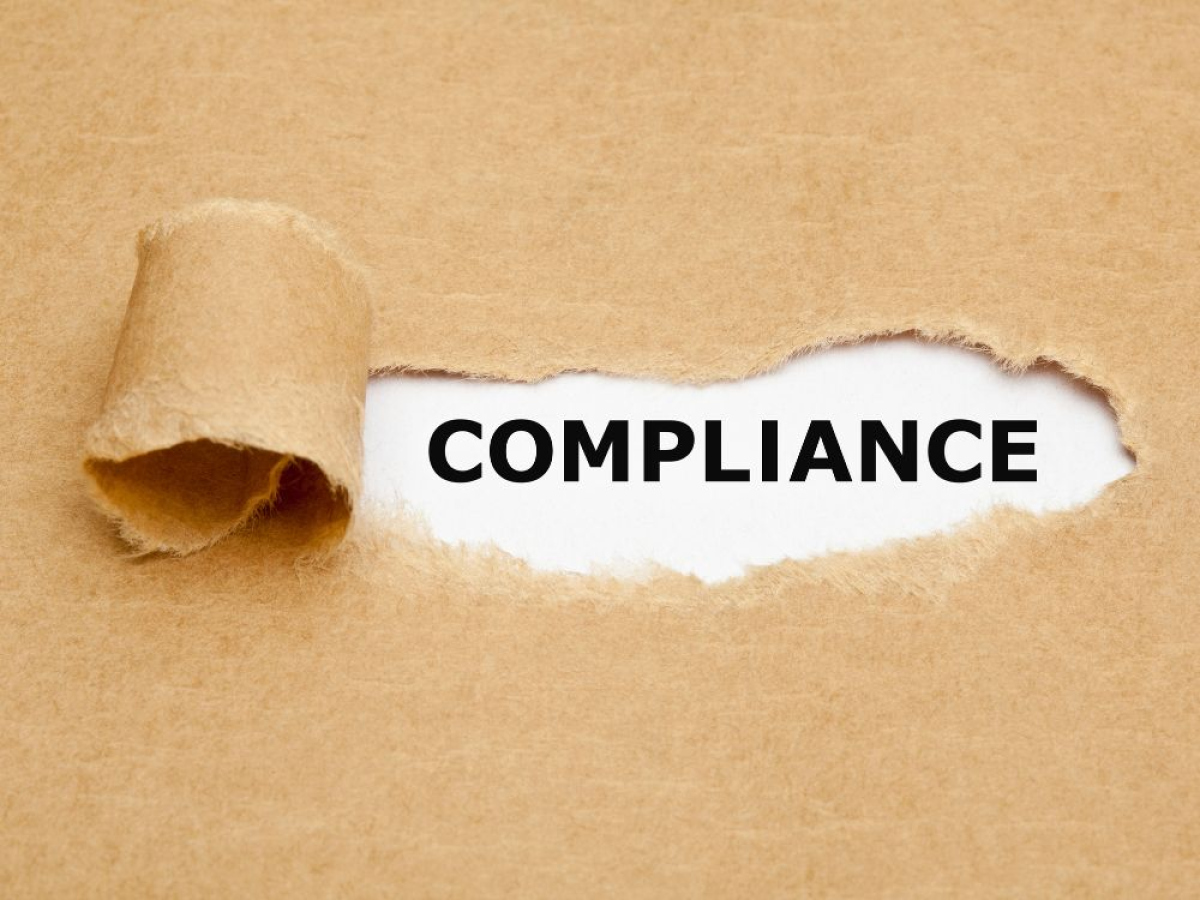 Monitoring and ensuring commercial driver compliance is hard. But handling the consequences of non-compliance is much harder.
As long as work-related driving keeps resulting in collisions and road deaths, truck driver compliance needs to be treated like the serious issue that it is.
Driver qualifications and medical exams, history of violations, vehicle safety, hours of service, drug and alcohol testing and so much more - truck driver compliance encompasses many aspects and all of them need to be monitored closely.
In this article, we're taking a close look at each of the aspects of driver compliance. We'll talk about what they are, how they are monitored, and what can be done to improve each, including with delivery driver app solutions.
1. License & qualifications
First and foremost, commercial drivers need to be legally qualified to drive their vehicles. Ensuring that may seem easier than it is, given the varying and ever-changing requirements in different regions.
For example, most standard category licenses issued in European countries permit up to 3.5-tonnes in maximum gross vehicle weight.
Because large vans with any amount of cargo on board can exceed 3.5 tonnes, some European governments have raised the limit to 4.25 tonnes for holders of the standard category licenses.
Determining whether or not your drivers can use their standard category licenses and which drivers may need a commercial driver's license is the fleet manager's job.
If your logistics operation extends over several countries or if you provide interstate delivery services, you need to pay special attention to all local and national regulations pertaining to driver compliance in terms of license and qualifications.
2. Health & safety
A proactive health and safety culture in the workplace means that medical exam certificates are submitted on time and all conditions and medication that may affect driver compliance are recorded and monitored continuously.
According to the United States Department of Transportation, a commercial truck driver will be disqualified if they have any of the following diagnoses.
Hearing loss.
Vision loss.
Epilepsy.
Insulin use.
Meanwhile, drivers can obtain a diabetes or vision exemption that will make them qualified to operate a commercial vehicle despite their conditions.
In addition to that, some prescription drugs such as opioid pain relievers or antidepressants can affect the driver's capacity to perform their duties safely.
Making sure that prescription drugs don't affect your drivers' compliance is a crucial part of ensuring road safety as well as customer safety.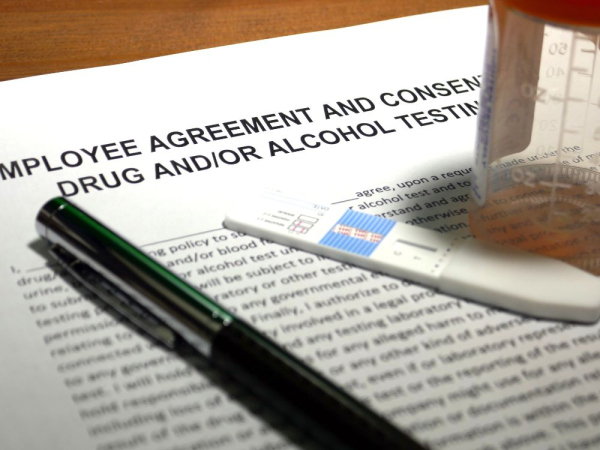 3. Drug & alcohol compliance
Drug and alcohol compliance extends beyond subscription drug monitoring. Drug and alcohol testing for commercial truck drivers can occur at any stage of their employment - but especially pre-employment and post-accident.
Drug tests for truck drivers in the U.S. require laboratory testing for marijuana, cocaine, opiates, amphetamines, and phencyclidine.
Meanwhile, some European countries don't have universal policies in place for workplace drug testing of commercial drivers.
A trucking company can choose to outsource drug testing or conduct it in-house - either way, drug and alcohol compliance regulations need to be observed to minimize risky driving behaviors and penalties for the business.
As part of a proactive health and safety culture, commercial drivers can receive training on the company's drug usage policy to avoid misunderstandings and penalties.
4. Vehicle compliance
Vehicle compliance is just as important as driver compliance when it comes to road accident prevention.
All equipment used by the drivers, including the so-called "grey fleet", i.e. privately owned vehicles used on the job, much be in good condition and safe to be on the roads.
As part of ensuring compliance, all defects must be reported promptly and in writing. While this is easier to ensure for commercial in-house fleets, the grey fleet used by contract drivers or field service reps is much harder to keep an eye on.
One way to make it happen is by implementing logistics software that comes with a versatile mobile app for the driver. In addition to navigation, order management, communication, barcode scanning, and Proof of Delivery, driver apps can support vehicle maintenance.
For example, Track-POD driver app lets you create truck safety checklists that are filled out before and after each route. All data is instantly available in the web dashboard for the manager, which allows you to keep an eye on all trucks in the fleet, including privately owned grey fleet.

5. Vehicle overload
Legal weight limits is another thing to be mindful of when ensuring driver compliance.
Vehicle overload is a common issue that arises when the weight of cargo loaded onto the vehicle exceeds the total permitted limit for the vehicle type.
The legal weight limit is different for different vehicles and depends on a lot of factors.
Full or empty fuel tank.
The weight of the electric battery for EVs.
Any extra passengers in the vehicle.
The weight of the cargo.
Seeing how vehicle overload is an issue that is monitored by the police, your drivers can be stopped and the truck can be searched while on the road. This will affect your delivery estimates and result in fines in case vehicle overload is detected.
To always observe all your legal weight limits for vehicles, you can set limits for the total weight of your cargo. That is, when you're using load planning features of delivery software.
In this case, the system will never overload your trucks and your drivers will be safe on the road. By instructing them on taking in extra passengers and other company policies, you can completely eliminate the cases of vehicle overload.
6. Hours of service
Truck drivers' hours of service (HOS) is part of the safety compliance measures developed to prevent high-risk driving and road accidents.
The rules of hours of service and obligatory breaks differ depending on the vehicle type, cargo (property-carrying vs passenger-carrying trucks), as well as road and weather conditions.
In addition to the hours on the road, you can calculate on-duty time, i.e. the hours your drivers allocate to defect reporting and maintenance, doing paperwork in case you don't use Proof of Delivery apps, undergoing drug and alcohol testing, and any other activities within compliance monitoring.
With last mile logistics software like Track-POD, you can set starting time, the maximum number of hours drivers can work, as well as add mid-day breaks to make sure your staff is compliant with safety regulations.
For example, a 30-min break is required for all property-carrying truck drivers after at least 8 hours of on-duty time.
7. ELD devices vs mobile app
Trucking companies have historically relied on electronic logging devices (ELDs) to record driver activity in real-time, including hours of service.
Since ELDs are hardware that needs to be purchased and installed additionally, more and more logistics operations rely on mobile driver apps that use GPS to track driver hours and mileage, powering live tracking for dispatchers and customers alike.
The beauty of a mobile driver app like Track-POD's - in addition to being an all-in-one solution for driver performance evaluation - is that you don't need to invest in extra hardware to track your drivers and vehicles.
In addition to live tracking, barcode scanning, Proof of Delivery, and navigation, you'll have all tracking data populate shipping reports and KPIs that help you assess your on-time delivery, service duration, and customer feedback.

Wrapping up
Monitoring and improving truck driver compliance is a mighty task that comes with a lot of challenges as well as benefits for the business.
While there are many aspects to consider, you can take it one step at a time and make use of the solutions available to fleet managers that want to rely on data and save time on manual work.
I hope this article inspires you to give your drivers the tools to succeed. If you're curious about the Track-POD driver app and how it can support your compliance monitoring workflow, book a free demo now.