E-commerce Trends to Look Out for in 2023
Updated on September 12, 2022 by Julie Walker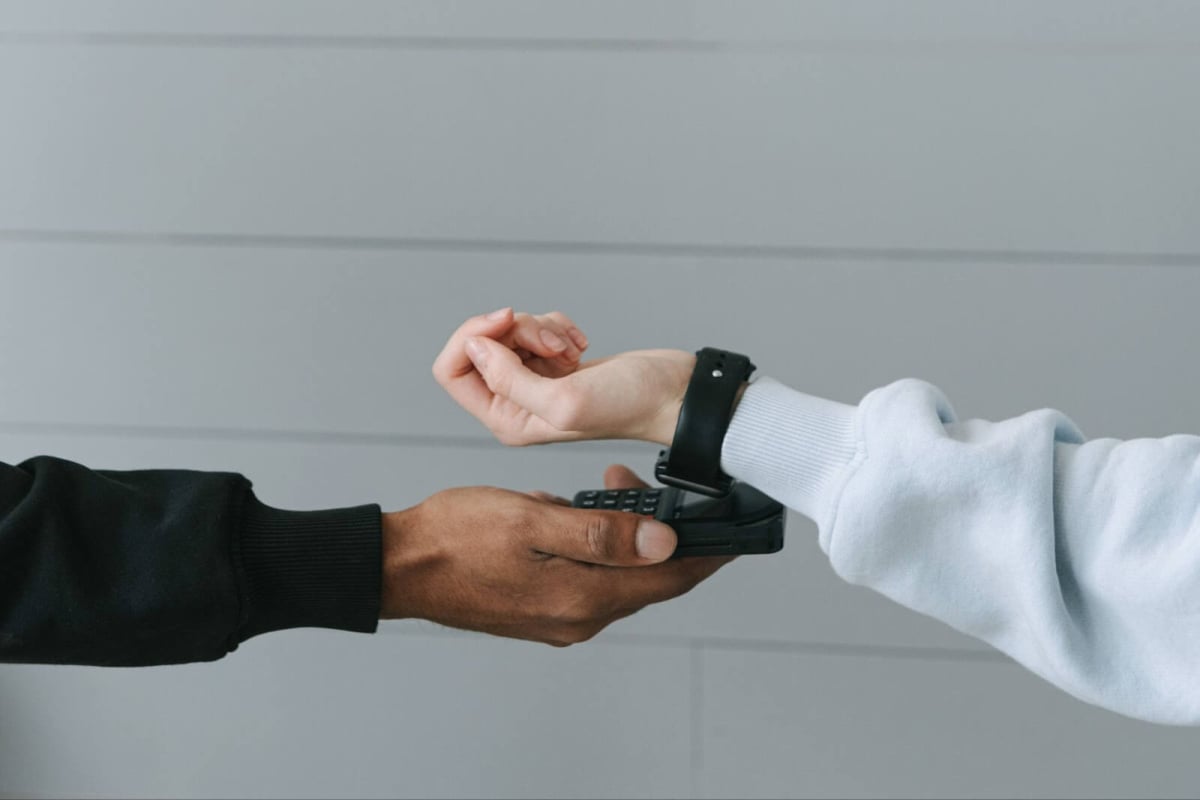 In this post, guest writer Julie Walker shares the latest eCommerce trends to look out for in 2023.
---
Whether you already operate an eCommerce store or are looking to launch one in the coming months, providing your customers with the best possible experience is key. This is especially true when considering the unprecedented growth of eCommerce sales globally over the last few years. In fact, experts predict that worldwide eCommerce sales could reach $5 trillion in 2022.

How can you take advantage of this growing market? Easy - by staying on top of the latest in eCommerce trends and focusing on the ones that make the most sense for your business.
However, if you are just starting to plan to launch your own eCommerce store, click here to understand the step-by-step guide and how you could bring profit to it.
Staying on top of eCommerce trends: why it matters
Staying in the loop when it comes to eCommerce trends is essential for a few reasons. For starters, ensuring that your eCommerce shop reflects the latest trends keeps your brand relevant; it demonstrates to your customers that you care enough about their experience and satisfaction to improve your online shop constantly. This, in turn, reflects positively on your brand.
Following major eCommerce trends also sets you up for greater long-term success by making it easier for customers to find, purchase, and receive items from your store. All of this improves your customer experience (and your bottom line).
Overcoming common eCommerce challenges
As you work to improve your eCommerce platform, there are some common challenges that you'll want to be aware of and work around.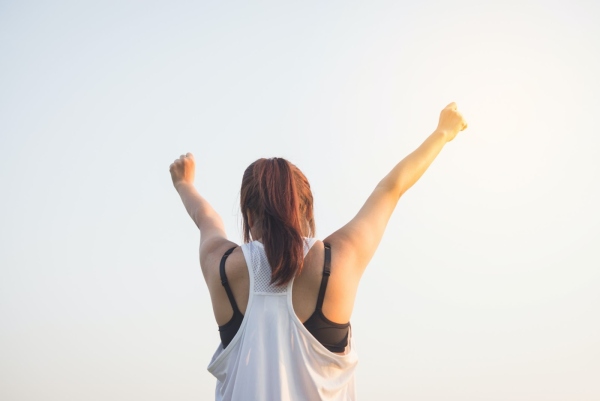 Increasing expectations
The expectations customers have when shopping online are higher and more demanding than ever before. And with so much competition out there, a customer who is unhappy with any aspect of your eCommerce brand can likely find a replacement in a matter of minutes.
This is why it's so important to stay on top of eCommerce's latest customer experience trends. There are plenty of steps your brand can take to elevate its customer experience and even exceed shoppers' expectations, which can keep them coming back time and time again to make more purchases.
Consider, for example, sending out satisfaction surveys after each purchase to gauge what your brand is doing well versus where it can be improved. From there, implement those changes and reassess.
Uncertainty
In a place of uncertainty (Covid-19, for example), you don't want to order a large stock of products that could end up sitting on your shelves for months. Instead, it may actually make more sense for your brand to produce on demand and, if there is no demand, focus on more niche products. If the demand is unpredictable, it may even make more sense to outsource manufacturing.
With the latter type of set-up, little to no initial (or recurring) investment is needed. From there, if a product doesn't sell as well as you might have hoped, you won't have to deal with many unused stock items, and your bottom line will be better protected.
When you launch a new product, there's always some uncertainty as to whether it will sell. This remains true even if you've done extensive market research prior to the launch. This is another situation in which on-demand manufacturing options can make sense for your brand.
Item tracking difficulties
Consumers today also expect to be able to track their orders from the second they place them to when they're delivered to the doorstep. Unfortunately, item tracking difficulties can sour the experience for many online shoppers.
Consider, for example, that emails with tracking notifications have extremely high open rates. You can use these tracking emails as a great opportunity not only to provide your customers with useful information about their shipments but for other marketing efforts as well.
Some other tips to keep in mind when it comes to improving your item tracking? Start by being proactive and communicating to customers the manner in which their shipments will be arriving. From there, make sure that you're offering tracking pages for each order—and that these pages are as exciting as possible.
Last but not least, offer live chat or other real-time customer support for those who need to check on the status of an order in transit. A little bit of effort goes a long way here.
What are the latest trends in eCommerce?
Now that you understand why eCommerce trends matter, what are some of the latest trends emerging across the eCommerce industry? Let's dive in.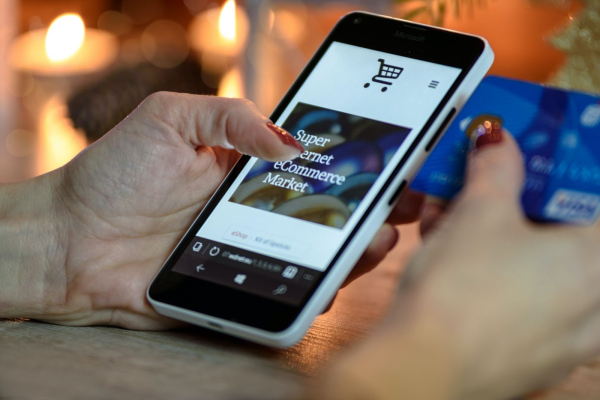 Social media marketing
Some of the most successful eCommerce brands are shifting their marketing efforts to social platforms like Facebook and Instagram. They're then using these platforms as their primary tools for direct sales.
In fact, some social media platforms (such as Instagram) now make it possible for brands to sell directly to consumers without leaving the site. The combination of attractive images touched by a photo editor and catchy captions makes it that much easier.
Today, consumers are using social media more than ever before to connect with each other and discover new brands. By focusing more on social media marketing strategies, your company can take advantage of this trend and with an app for social media posting you will be able to manage your social media profiles efficiently.
From marketing through social media posts and influencers to paying for social media ads directly, there are plenty of possibilities here.
Focus on customer experience
Perhaps more than ever before, the focus on the overall customer experience is paramount. With so much competition online, offering poor customer service is almost a guaranteed recipe for failure. If a customer has a bad experience shopping on your site, there's a very good chance they won't return.
With all this in mind, eCommerce businesses must now focus on improving the overall shopping experience for their customers. This means making sure that items are easy to find and easy to purchase.
However, brands must also understand that the customer experience doesn't end after the purchase; the most successful brands also focus on enhancing the post-purchase experience, where returns/exchanges are easy and customer service doesn't end after the product is delivered.
Coming across your brand, your potential customers expect excellence in everything. Your logo design, slogan, and even the way you write the CTAs are of as much importance in customer experience as the ease of payment and shipping. Make sure you create superiority in everything about your brand.
Relatable and insightful stories
Today's consumers are also looking for a personal connection to the things they purchase online. They're more likely to make a purchase if the product tells a story. When crafting content around a product that you'll be selling online, it's important to focus on well-written stories that are relevant, insightful, and genuinely helpful to your audience.
With this in mind, it may be time to revise and refresh some of those product pages and product descriptions to really capture your customers' attention.
Sustainability in shopping
Sustainability and eco-friendly practices are the future of online shopping. This is becoming increasingly important across the board, but especially among millennial shoppers. Specifically, today's shoppers prefer to shop with online brands that prioritize sustainability in their manufacturing, shipping, packaging, and other aspects.
In fact, in a 2019 study, sustainability was identified as a top priority among 65% of online shoppers.
More than ever, eCommerce companies must focus on making greater sustainability efforts and communicating these efforts to consumers.
Voice shopping
It's no secret that voice search has been on the rise for the last several years. In fact, current statistics demonstrate that more than 40% of adults use voice search at least once per day in the United States. This trend is only expected to continue as voice assistants, and similar devices become more widely available globally.
From an eCommerce perspective, it is expected that more consumers will continue using voice assistants to find products online. Larger online shopping platforms (such as Amazon and Walmart) already offer voice searching features—and this will likely become the norm in the coming years. If you can find a way to implement voice search into your eCommerce site, you'll be ahead of the game.
Easy and fast payment processing
Payment processing is a common point of frustration for online shoppers. If you've ever had trouble getting an online payment method to process, you know just how frustrating this can be.
In the coming years, offering a wide range of quality payment processing options will be more important to the customer experience than ever before.
You can lower cart abandonment rates, boost sales, and improve your overall customer experience by making it easy to purchase products on your eCommerce site. To improve payment processing, brands should focus on including as few steps in the checkout process as possible.
This includes not requiring users to create an account in order to make a purchase, if possible. It also means offering a number of payment options, ranging from direct credit card payment to PayPal and more.
How to decide if a trend makes sense to you
As you can see, many trends are emerging in the eCommerce industry. Some of these have been on the rise for the last couple of years, whereas some are just beginning to gain traction.
Ultimately, it's not reasonable to think that you're going to hop on board with every eCommerce trend out there. Instead, it's a matter of being aware of trends, evaluating them, and deciding whether or not they make sense for your brand.
So, how do you decide whether a trend makes sense to you? Start by deciding on the eCommerce channels and platforms that are most relevant to your business. You might discover, for example, that it's time to go B2B-commerce or even international with your efforts.
Focusing on sustainability: things to keep in mind
One eCommerce trend that your brand probably can't afford to ignore is that of sustainability. Across the globe, consumers and investors alike are focusing on green efforts—and so should you. Not just consumers but private and public investors are looking for companies that can prove their sustainability.
As the world becomes more sustainable and environmentally friendly, eCommerce companies have the opportunity to jump on this trend and look for such options in every long-term business venture.
When choosing to implement a sustainable practice, don't forget to look for the ways how it makes the most sense for your business and how this can save you money for you long-term.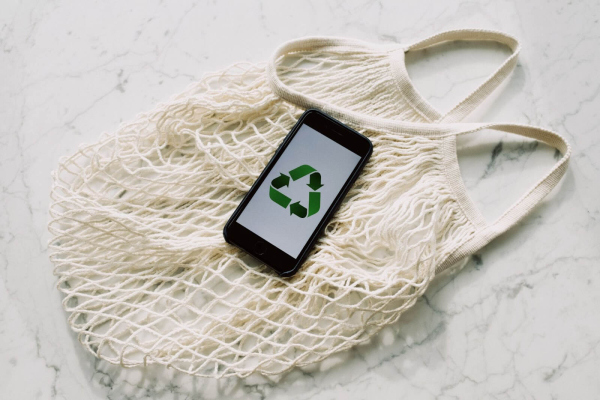 How to make your business more sustainable?
- Make sustainability a core principle.
- Use eco-friendly materials and packaging.
- Look for inspiration from companies that do sustainability well.
- Avoid greenwashing.
- Recycle, reuse, compost.
- Use energy-saving technology.
- Set up sustainable sourcing.

Helping to overcome common eCommerce challenges and improving sustainability efforts in the process is something vital to such a practice. For example, if your business manufactures goods - consider dropshipping or manufacturing on demand.
Dropshipping moves goods directly from the manufacturer to the retailer or customer without involving other distribution channels. This, in turn, reduces transportation costs (and transportation emissions) while simplifying the manufacturing process.
Manufacturing on demand also saves brands money because there is no need to keep a large inventory of items to be sold. Instead, products are created as they're ordered.
This cuts down on waste and also saves companies from having to maintain large warehouses for inventory storage. If your company isn't already using dropshipping or on-demand manufacturing as part of its sustainability efforts, this is definitely an option worth exploring.
Driving results by doubling down on what works
With so many eCommerce trends emerging, your success as a brand will ultimately boil down to determining which trends are most applicable and valuable to your business. Take some time to consider where your eCommerce business stands and which trends appear the most promising to improve your sales and overall brand success.
From there, create detailed strategies for implementing these trends, including concrete short- and long-term goals. As changes are implemented, be sure to measure key performance indicators and make changes as needed.
Careful monitoring will ultimately give you the best idea of which changes are working to your advantage and which strategies may still need to be tweaked.
You can double down on what's working to drive even stronger results as you identify which trends are most beneficial to your brand.
Get on board with eCommerce trends today
The world of eCommerce is constantly evolving and changing—which can make staying on top of the latest trends a challenge. Still, if you want your brand to remain relevant while providing your customers the best possible shopping experience, it's essential to stay up-to-date on the latest changes in the industry.
As we approach 2023, we can expect to see these eCommerce trends take center stage. From sustainability and customer experience to a renewed focus on social marketing and voice shopping, there are a lot of exciting things happening in eCommerce.
And with riding the eCommerce trend wave, it's becoming easier than ever for brands to improve the customer experience at every level, and keep relevant in the long-term.
With all these eCommerce trends in mind, which will you apply to your own brand and marketing?