Fleet Manager: Skills, Responsibilities & How Tech Can Help
Updated on May 27, 2021 by Yulia Miashkova

Picture this: you have 50 vehicles and 47 drivers to dispatch, track, and maintain – all in the morning, because you spend the afternoon creating fleet policies and reducing costs. If this sounds like your typical Tuesday, then you're probably a fleet manager.
With an average salary of over $89K in the U.S., fleet manager is a career many people aspire to have. This goes both ways, as logistics businesses can't do without fleet management and need highly skilled people to handle the job.
Today, we take a close look at the job of a fleet manager. What kind of skills do they possess? What kind of responsibilities do they fulfill? And, finally, what kind of tech is there to help fleet managers carry their load?
Let's start at the beginning.
What is a fleet manager?
A fleet manager is a job role that covers everything related to fleet management & maintenance. More precisely, a fleet manager is a person who keeps track of every vehicle in the fleet, supervises drivers & routes, and reports to the larger business. In addition to that, it's the fleet manager's job to put in place relevant procedures and practices that contribute to lowering costs and optimizing resources.
If we were to visualize a day in the life of a fleet manager, we'd probably get something like this.
As you can see, there's a lot to balance out. Before we dive into specific tasks and responsibilities of a fleet manager, let's take a look at the skills required to handle this job.
What job skills do you need as a fleet manager?
What kind of person can become a successful fleet manager? Below are the key skills you can develop and cultivate in order to build a career as a fleet manager.
1. Multi-tasking
Multi-tasking is a total buzzword but it couldn't be more true to the nature of fleet management. As a fleet manager, you supervise both vehicles and people, while also interacting with shippers and the wider business. Keeping track of all that while being responsible for the overall strategy and optimizing resources takes advanced multitasking skills.
2. Management & communication
Evident from the first point, interacting with people from so many parts of the supply chain is hard as it is. Supervising some of these people like the driver staff, mechanics, and dispatchers requires excellent management and communication skills.
3. Computer & software skills
Many industries have undergone a massive digital transformation in the last few years. Logistics and delivery business is no exception: in addition to basic computer skills, fleet managers need to be able to use designated tools, e.g. transportation management software.
4. Finance & accounting
Among the many tasks a fleet manager performs in a day are overarching tasks like cost reduction and budgeting. In order to be able to contribute to cost-saving measures undertaken by the business, fleet managers need to understand the financial impact of all their decisions.
Getting financial certifications with the best ROI ensures having a profound background in management and finances.
5. Vehicle repair & maintenance
Although fleet managers are not supposed to repair and maintain vehicles by themselves, they still need to understand how things operate so that they can work with mechanics. Ultimately, repairs and maintenance decisions are taken by the fleet manager; therefore, they need to know what kind of treatment their vehicles need.
6. Familiarity with laws & regulations
To supervise a logistics operation, fleet managers need to be well acquainted with relevant laws and procedures. Safety, environmental impact, and community guidelines are all to be accounted for when managing vehicles and people.
Fleet manager responsibilities & How tech can help
Now that we've discussed the skills required to hold a fleet manager position, let's talk about specific tasks and responsibilities. In the context of the overall digitalization of the logistics industry, we'll also explore how last-mile delivery tools can help a fleet manager handle their tasks.
Keep track of all vehicles in the fleet
It's one thing to have a 3-vehicle fleet and another – to have 300 vehicles to supervise and document. Of course, a fleet manager will not be single-handedly monitoring 300 vehicles. In this case, they're likely to have designated dispatchers and other staff to support them.
Still, even a manageable fleet size requires proper record keeping. Transportation management software like Track-POD lets fleet managers add all their vehicles into the system for easy recordkeeping and instant dispatching. In case you manage a delivery operation with a varied fleet, Track-POD supports four types of vehicles.
Truck.

Car.

Motorcycle.

Bicycle.
When adding each vehicle, fleet managers can specify a number of parameters like maximum weight, number of pallets, distance, speed, etc. This way, you keep track of all vehicles in your fleet and know exactly which one is best for a particular type of cargo.
Supervise fleet maintenance
Fleet management starts with the fleet. Fleet maintenance is the biggest headache here because it can entail unexpected costs and nobody likes that. Therefore, it's fleet managers' job to receive reports from mechanics and keep track of all issues that need attention. But there's another way.
Last-mile delivery software like Track-POD – which consists of a dispatcher dashboard and a mobile app for drivers – provides cost-cutting solutions to vehicle maintenance. Namely, what Track-POD lets you do is enable mandatory vehicle checks that drivers need to do before, after, or before and after each trip.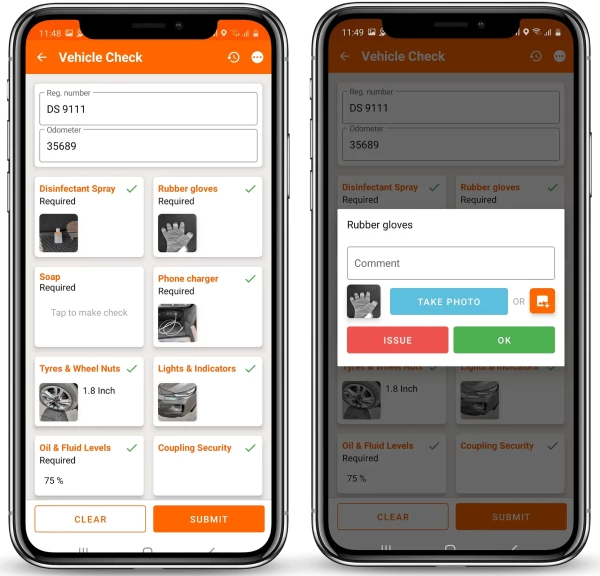 Since the tool gives you full control over the requirements you set for the drivers, as well as allows you to indicate the minimum and maximum values for all criteria, you have drivers contribute to vehicle maintenance.
Because all data in the driver's app is synced with the web dispatcher dashboard, fleet managers can instantly see all vehicle issues, plan proactive vehicle maintenance, and reduce repair costs in the long run.
Manage shortage of drivers
The universal truth of fleet management is that there are never enough drivers. Even with an in-house driver staff, managing truck drivers can get tricky. Not all of them will be available for every job, and as a fleet manager you need to find a way to make up for the shortage with no additional expenses.
One way to do this is to let tools like Track-POD optimize your fleet by maximizing the usage of your vehicles. After you've entered specifications for each of your vehicles, Track-POD will consider their capacity to plan the most cost-effective routes. The result is that you need fewer drivers and routes per day to deliver the same cargo.
It's not always the fleet manager's job to plan and dispatch routes. However, it is always their job to make sure routes are planned in the smartest and most efficient way possible, with account to the weather and traffic conditions and many other factors like drivers' working hours and breaks schedules.
A route planner like Track-POD makes route planning and optimization a matter of a couple of clicks in the dispatcher's dashboard. The way it works is you choose an optimization strategy – time, distance, or expense – and the AI does the rest.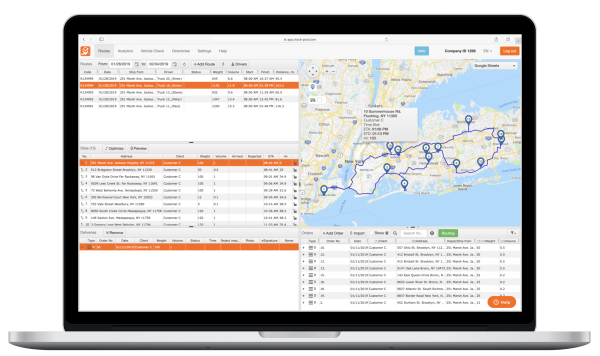 Considering your vehicle and driver specifications, as well as traffic data among other things, Track-POD builds the most cost-efficient routes that you can edit and export from the map or have the system dispatch them to drivers in the field.
Fleet manager's responsibility for vehicles and drivers doesn't stop at checking that they can depart safely. As a fleet manager, you also need to make sure drivers are on the right track. That includes live tracking them and having a full picture of each driver's routes throughout the day.
With Track-POD, fleet managers can be sure they can track their drivers at all times. The driver's app and dispatcher's dashboard are in full sync to help field and office staff stay in touch with each other.
In addition to the option to see driver's location at any given point in time, Track-POD lets you live chat with drivers to exchange updates and send estimated time of arrival (ETA) + live tracking link notifications to customers.
Shippers and fleet managers have more in common that may appear at first glance. Both are interested in getting the supply chain to work in the most efficient way possible. Track-POD gives fleet managers the tools to involve shippers and save time it takes to add and dispatch orders.
Track-POD's Customer Portal is the place for your most regular customers – shippers – to log in and add, track, as well as manage their orders by themselves. By taking on a part of the fleet manager's job, shippers actually minimize the time it takes for them to get their shipments across, which means that everybody wins.
Disputes are an integral part of any logistics or delivery operation. Especially in a customer-facing environment, it's crucial to provide impeccable service while also ensuring the business is well-protected in case any disputes arise.
Last-mile delivery software like Track-POD offers electronic Proof of Delivery, which means that your drivers collect the customers' signatures upon delivery and all information is synced with the fleet manager at the office even if the app is offline.
Meanwhile, customers also get an email with a branded PDF Proof of Delivery with all their order details. This way, both parties have paperless, instant confirmation of successful delivery and no disputes can arise afterward.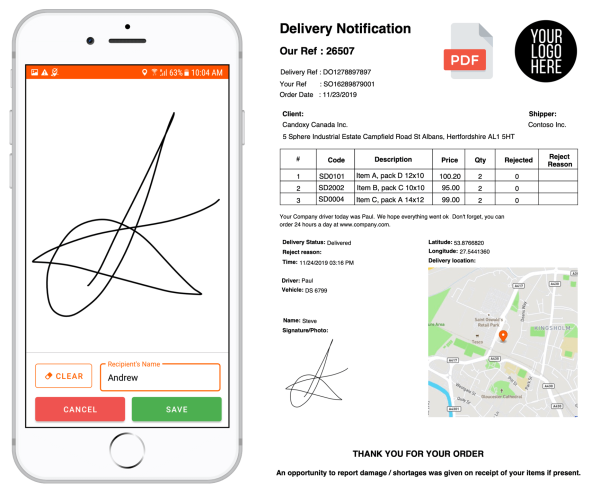 Pro tip: if your business offers contactless delivery – or plans to incorporate it soon – then Track-POD is your perfect solution as it offers photo proof of delivery and lets you take physical contact out of the picture.
Effective fleet management is impossible without reliable analytics and constant optimization. In addition to tracking drivers' performance and delivery success rates, fleet managers also need to have access to data like delay time, average service duration, etc.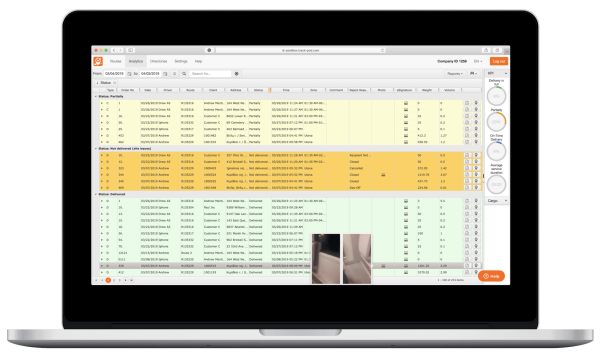 Track-POD offers a variety of analytics that are easily customizable and exportable. In addition to a full overview of your logistics operation's performance, you'll also see analytics grouped by KPI and a range of reports covering everything from route sheets to driver statistics.
Because Track-POD stores analytics data for the past 24 months, fleet managers can always look back and see how they can optimize their resources and make sure they adopt only cost-effective measures.
Before you go
Being a fleet manager is no easy job. However, with proper training and the right tools it becomes easier and more efficient. Transportation management software solutions like Track-POD were built with fleet managers in mind, which means the biggest challenges are addressed by technology so that you can focus on what software can't do – be a manager people want to work with.
If you have more questions about how Track-POD can help your logistics team, book a free demo and see the software in action.