Logistics for eCommerce: How to Outplay FedEx
Updated on October 11, 2021 by Yulia Miashkova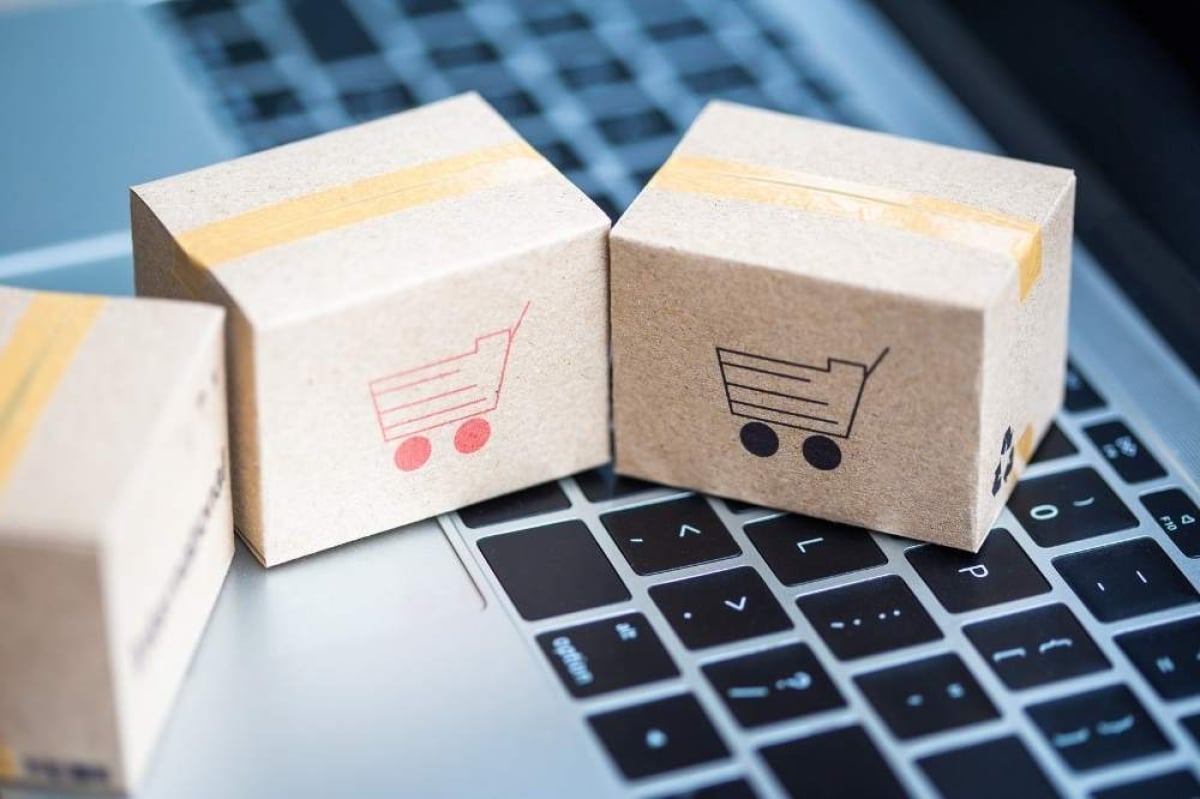 When it comes to eCommerce logistics, faster > bigger.
With a 32% growth in 2020, eCommerce is a lucrative space for new businesses. The challenge for these new eCommerce businesses is to deliver.
When it comes to eCommerce order fulfillment, speed & flexibility is the name of the game. Third-party logistics (3PL) providers like UPS and FedEx can't always meet customer demands precisely because of how complex their networks are.
According to Business Insider, the biggest threat to the FedEx and UPS duopoly is not Amazon - it's the gig economy. The truth is, the smaller and faster your logistics operation is, the bigger demand you create for your eCommerce business.
In this type of environment, in-house delivery or self-delivery is a win-win for retailers who want to seize the opportunity to create the best customer experience and by doing so explode their sales.
This article is all about eCommerce logistics: costs, best practices, actionable steps, and last mile delivery software you can use as an eCommerce retailer managing logistics in-house.
What is eCommerce logistics?
When we talk about eCommerce logistics, we talk about the logistics strategy and specific activities that support all transportation in the eCommerce supply chain.
Looking at the 6 functions of logistics in the supply chain, we can say that logistics encompasses order processing, warehouse and inventory management, packaging, transportation, and cargo handling. This sums up the order fulfillment process for most online stores.
While some businesses choose to outsource order fulfillment to a 3PL company that operates from fulfillment centers, some online businesses choose to use their own resources and last-mile technology to handle order fulfillment in-house. By doing so, companies can have full control of customer experience.
In-house order fulfillment, being a lucrative opportunity for eCommerce companies, is the main focus of this article. Let's now look at the key consumer expectations for eCommerce logistics.
Best practices for eCommerce logistics
What do eCommerce buyers want?
They want shipping options. They also want fast, sustainable, and free shipping. Let's see what kind of shipping services third-party logistics providers offer and what you can use as a roadmap for becoming your own logistics providers.
Free shipping
Free shipping is one of the sure-fire ways to explode your sales and win consumers' hearts. Who doesn't want the business to handle the shipping instead of the customer paying extra? The question is, how to do it at reasonable costs for the business.
Free delivery is not something you can do in-house from the very start. However, there are a number of optimization tips you can take as your business grows. Together, they lower your overall shipping costs and let you move closer to free delivery.
Prescheduled delivery
Prescheduled delivery, contrary to on-demand delivery provided by carriers such as Uber Eats, is a distribution strategy that lets companies process multiple deliveries in one go.
Instead of delivering each parcel via an individual route, you increase the volume of orders and, therefore, cut costs by combining multiple deliveries into one job for the driver.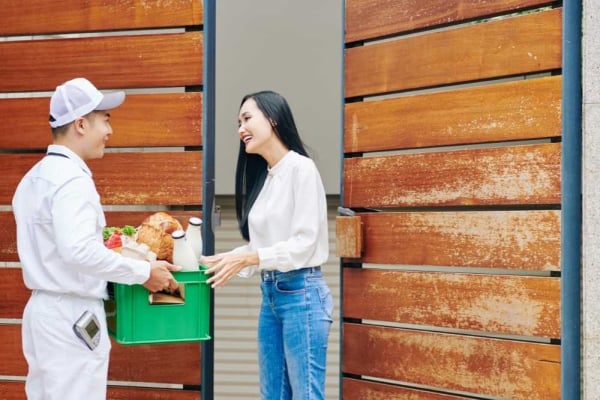 Naturally, not all retailers can go this way as the cargo may be time-sensitive. However, for every online store that doesn't ship hot meals, prescheduled delivery is a brilliant way to cut shipping costs.
Same-day shipping
Same-day delivery is a customers' favorite because eCommerce logistics needs to work fast. Retailers that offer the same-day delivery option win more consumers and can even raise the cost per delivery because customers want to pay more for this option.
Route optimization
To keep shipping costs in control when it comes to same-day delivery, logistics businesses use technology solutions like route optimization software. The way it works is by using AI to build the fastest, cheapest, and safest routes given the business' capacity.
In addition to considering all of your capabilities such as the number of drivers working on any given day, vehicle and road restrictions, etc., route optimization software like Track-POD will also let you assign priority to orders and "squeeze" them into the routes at any time.
Zero-emissions delivery
Sustainable shipping is the staple of green logistics. It's good for retailers, consumers, and the planet. All the major 3PL companies (UPS, Amazon, Shopify, etc.) have sustainable distribution strategies built around carbon-neutral shipping.
While your business might find it hard to move to completely sustainable order fulfillment (including inventory management, warehouses, packaging, etc.), zero-emissions shipping is something most businesses can embrace.
All it takes is vehicle electrification and/or cargo bikes - take the example of ZMOVE zero-emissions delivery business - and you can instantly minimize your carbon footprint.
Paperless delivery
Another way you can promote sustainability within your online store is by moving to fully paperless shipping. All you need to do is implement delivery management software like Track-POD that comes with a mobile driver app (works online and offline) that powers electronic signatures aka Sign on Glass.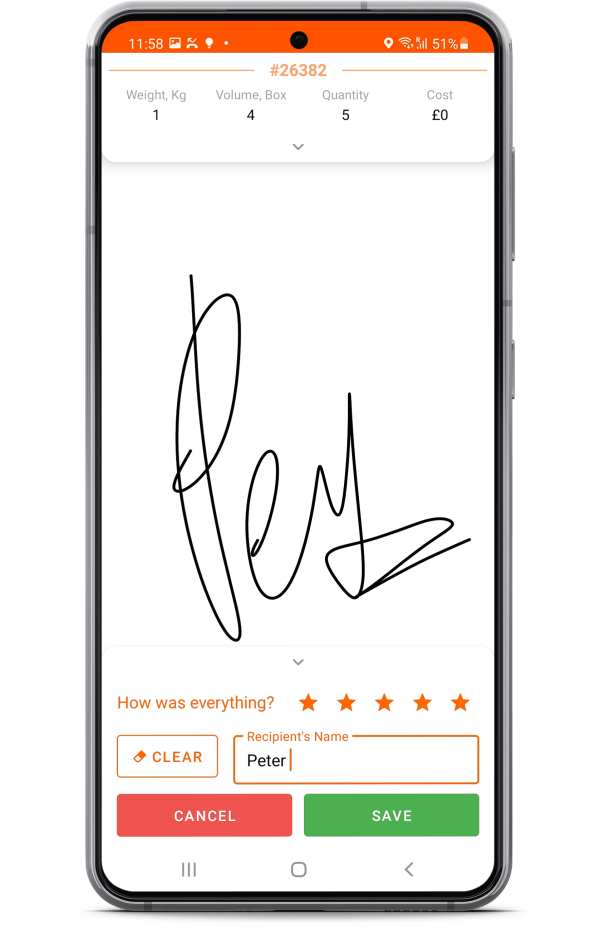 As soon as your couriers have collected customer signatures on glass, Track-POD will generate a custom Proof of Delivery document that will be shared with the buyer and stored in the cloud for your easy access.
No-contact delivery
Contactless delivery is another trend the logistics industry had to embrace during the covid-19 pandemic. Dropshipping and no-contact shipping are both very popular with eCommerce consumers. Because it's safer for customers and cheaper for businesses, the trend is here to stay.
The best part of contactless shipping is that it doesn't require massive changes to your logistics operation or supply chain. In fact, you can implement no-contact shipping at the cost of a route planner.
Photo proof of delivery
Photo proof of delivery is another part of the paperless shipping process. Retailers and online stores that use delivery management systems like Track-POD can get the full benefit of the Proof of Delivery (POD) technology.
Track-POD last-mile shipping software makes your shipping service safer and more cost-efficient since order fulfillment doesn't have to involve the customer quite as much. Customers, on the other hand, are more likely to buy from a business that offers safe no-contact shipping.
Real-time tracking
Real-time vehicle tracking is another eCommerce customer favorite. When you give customers the ability to track the real-time location of their carriers, you give them a sense of control over the shipping process. Not to mention that real-time vehicle tracking is a brilliant way to up the rate of successful deliveries because the customer is more likely to be at home.
In order to benefit the online store sales and the larger business, the entire order fulfillment in eCommerce needs to be customer-centric. At every step along the last mile, the more customer-centric, the better. Live tracking is just another way to make it happen.
Reverse logistics
Reverse logistics, as the name suggests, covers the eCommerce logistics processes that help move goods and products from the customer back to the business.
Every online store is expected to have a returns policy. Online stores that promote sustainability are also expected to have a returns/recycling strategy on top of that. This means that either a 3PL partner or the retailer themselves need to have a reverse logistics strategy that covers all the warehouse, inventory locations, and fulfillment centers.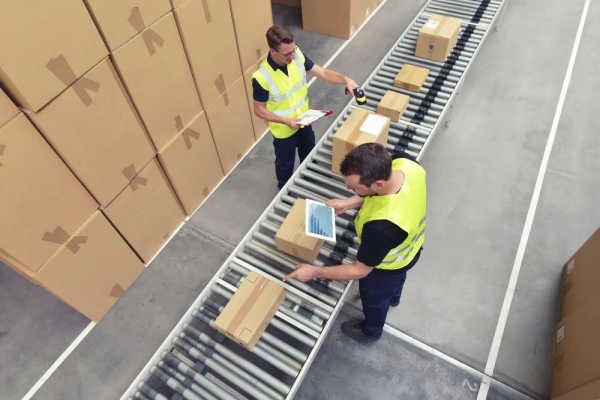 Luckily, the market for last-mile delivery software is booming and every retailer and online store can find a cost-efficient technology option to support their eCommerce logistics strategy. The key thing is to find a last-mile solution that supports both drop-offs and pick-ups while keeping all shipping data in the cloud.
How to handle eCommerce logistics like a pro?
Now that we've gone over the basics of eCommerce logistics, let's look at how any online store can put together its own eCommerce logistics strategy and manage shipping costs and customer experience in-house.
1. Automate order management
Years ago, brick-and-mortar stores would manage their orders manually, this stretching their capacity to provide a speedy service. If you're an online store working today, do your best to minimize the amount of manual work that goes into concerting sales into orders and shipping routes.
Even if you're a smaller Shopify merchant, you can still make order management completely automated. By using a tool like Track-POD, you can set up a 1-click integration of your online store and your delivery management software. This means that whatever the demand for your products is at any given moment, all orders will be processed instantly and forwarded to the route planner right away.
2. Make the most of your logistics resources
To run a successful logistics operation as an online store, you don't need a fleet of vehicles and drivers in the dozens. In fact, when you use tools that run route planning and optimization, you can maximize the capacity of whatever vehicles and drivers you have while still providing an excellent shipping service.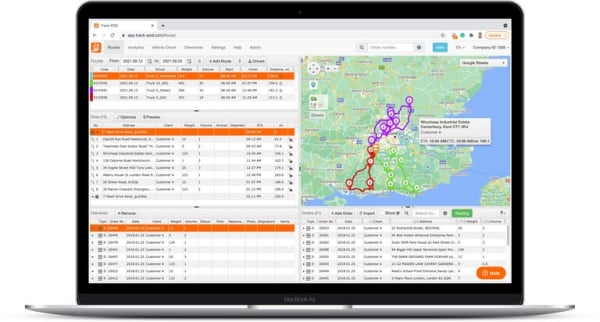 Route optimization software is what powers same-day shipping and helps you handle a large volume of orders with minimum resources and at low operational costs. By considering what you need to ship, how much you need to ship, and what vehicles and drivers you have available, route optimization software will build the fastest routes and move you closer to free shipping.
3. Put customers in charge
When it comes to eCommerce logistics, putting customers in charge means placing them at the center of the shipping process. This is done with live notifications, estimated time of arrival (ETA), and live vehicle tracking. Customers also want shipping options, so contactless, same-day, and free delivery will win you a lot of business provided you can deliver.
By using a Transportation Management System (TMS) like Track-POD, you not only give your customers all the tools to be a part of the shipping service. You also cut your costs by minimizing actual interactions with customers, which is great for any smaller retailer with limited capabilities.
4. Keep optimizing
Optimization is a big part of supply chain and logistics management alike. In order to be sustainable and keep up with consumer demand, any logistics provider needs shipment analytics to get growth insights and key performance indicators from.
Track-POD is a tool used by 3PL centers and in-house logistics operations that manage drop-offs and pick-ups and want to get reliable data for growth. For example, you can check individual carrier partner performance or look at the entire company to know how you're handling the volume of shipments on any given day.
Because all data lives in the cloud, all of your carriers and warehouses are synced up. Using shipment analytics, you can cut costs and improve the rate of on-time deliveries for consistently high customer satisfaction.
Wrapping up
E-commerce logistics is all about managing partner carriers and delighting every consumer - be it via a 3PL company or in-house. Looking at the industry trends, we can see a lot of space opening up for smaller, in-house fulfillment centers. You no longer need to partner with FedEx to deliver. The faster and more efficient your local operation is, the more business you get.
Naturally, there's more to outplaying FedEx than having fast fulfillment practices. You also need to spread the word about your small business and get sufficient visibility to get enough clients. Small business SEO is one sure-fire way to make it happen.
I hope this blog post gives you enough insight into managing self-delivery as an e-commerce company. We're always happy to support your e-commerce logistics and supply chain as such with solid tech solutions.