Retail Logistics: Master Distribution in 3 Steps
Updated on August 31, 2022 by Yulia Miashkova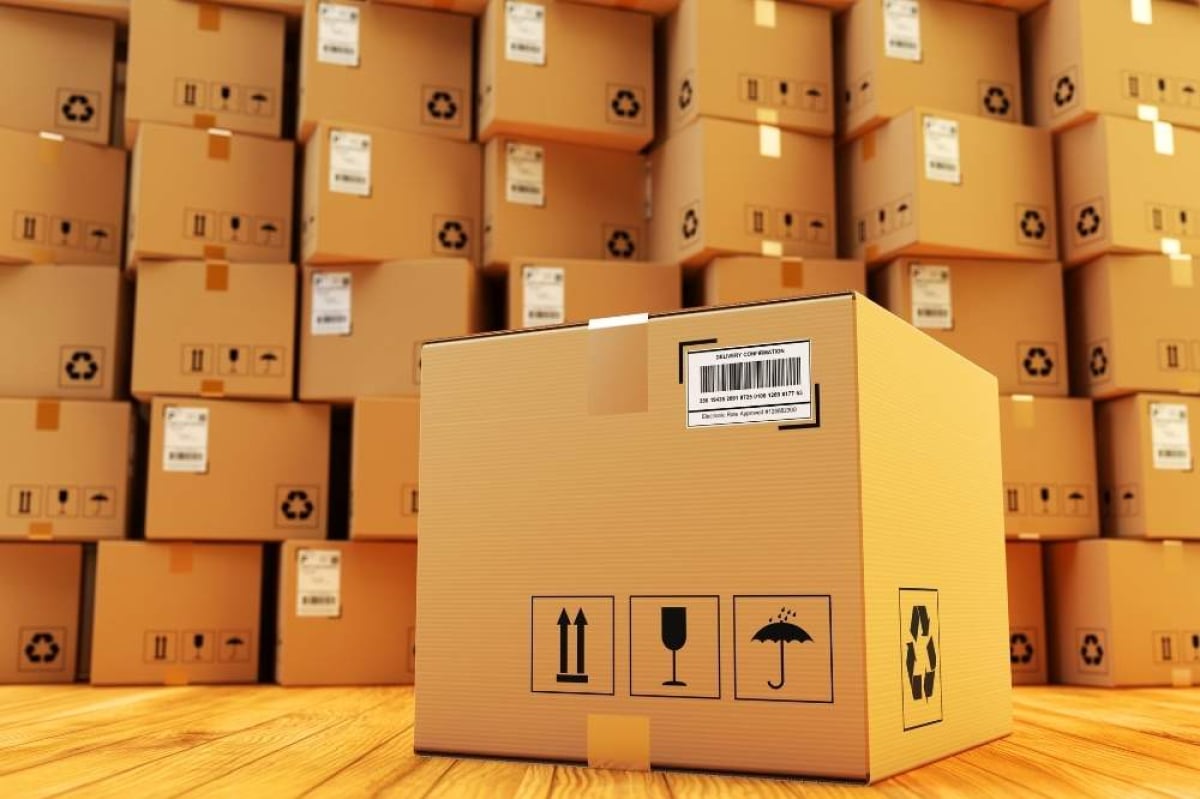 If you're in retail, you know the value of creating a great customer experience more than anybody. Being customer-centric is a bonus all throughout the supply chain - yet it's order fulfillment that speaks about your service the loudest.
2022 retail is all about eCommerce. While in-store shopping and direct contact are largely suspended, consumers go online. Retailers, in their turn, go into logistics services - either in-house or 3PL. Whatever the model, customers expect multiple shipping options and top efficiency.
This blog post is all about building and optimizing the distribution process with retail logistics.
The state of retail
Being a retailer in 2022 and onward is an exciting time. On the one hand, you have the supply chain chaos, with disruptions in manufacturing, warehousing, transportation, and decision-making overall. On the other hand, you have skyrocketed eCommerce sales and huge demand for delivery and shipments.
In one of our previous blog posts on Shopify delivery apps, we spoke about how eCommerce penetration in the U.S. grew by 10 years in just 90 days of the pandemic. Worldwide, the trends were very similar: more restrictions leading to the ever-rising demand and continuous growth of eCommerce retail.
Shipping trends
The result: buyers want a smooth digital shopping experience that includes various shipping services. Things like same-day delivery and contactless delivery are just some of the solutions that help retailers stand out and win buyers' attention. It doesn't mean things are simple.
With retail logistics dominated by shipping and technology giants like Amazon, it's hard to keep up. Luckily, if you do opt for in-house delivery aka self-delivery, you can use the strategies and tools utilized by transportation companies to minimize costs and maximize customer satisfaction.
Let's take a closer look at the supply chain solutions for retail logistics that you can use to drive growth.
But first...
What is retail logistics?
Simply put, retail logistics is everything that occurs for an item to get from a store, warehouse, or inventory location to a buyer at home.
Retail logistics refers to all transportation management processes in the retail industry. It's a huge part of order fulfillment in eCommerce retail. To keep customers happy, retailers build business processes around efficient shipments - either with their own resources or by outsourcing a 3PL.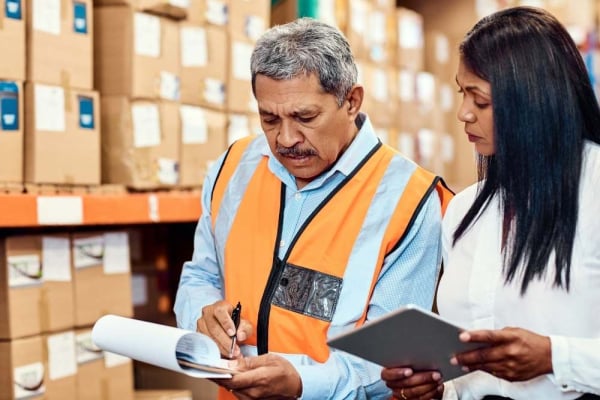 Retail logistics in supply chains is planning, building, tracking, and optimizing a logistics system that moves goods from inventory locations to consumer homes.
Retail logistics functions
Let's review the major functions of retail logistics as part of the supply chain. The functions are true both for brick and mortar retailers and exclusively online stores.
Support warehouse stocking
You don't need to be in logistics to understand the complexity of a modern-day retail warehouse. Think of global providers like Amazon and what happens at any of their distribution points. Keeping items in proper stock that corresponds to the consumer demand involves a lot of moving.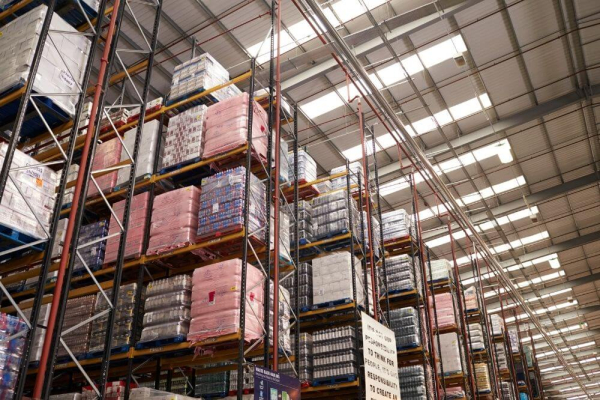 This is true for much, much smaller retailers too. To manage logistics and handle all shipments in time, you need to have transport systems in place that cover every channel of shipments and work at a satisfactory speed.
Supporting warehouse and inventory locations takes resources - labor and otherwise - as you need to oversee not only your own distribution point but also manage supplier relationships and search for optimization opportunities in the future.
Process orders
Any store has an order processing system in place. In order to achieve efficiency in retail logistics management, an order processing system needs to be integrated into the inventory system and, naturally, into the shipments systems too.
It's crucial that all order data gets in as soon as an order has been placed, so that route planning and fleet management can start right away. One of the ways to make it happen is to make sure your last-mile delivery tool is integrated with your order processing tool via API or built-in integration.
Say, you're a Shopify merchant. By having a last-mile delivery tool like Track-POD connected to your Shopify store in one click, you can have all orders imported for route planning & optimization right away. Having an order import channel like this will support your order fulfillment with the fastest, most efficient routes.
More examples of systems you can integrate with Track-POD in one click
WooCommerce
Magento
Bling
Xero
QuickBooks
Transport products to customers
Naturally, retail logistics covers the part of the supply chain where products are moved from the retailer inventory to the customer at a cost that is satisfactory to all parties. Transportation management for eCommerce retail can either make or break sales as customer decision-making is oftentimes based on how affordable, sustainable, and fast the shipping process is.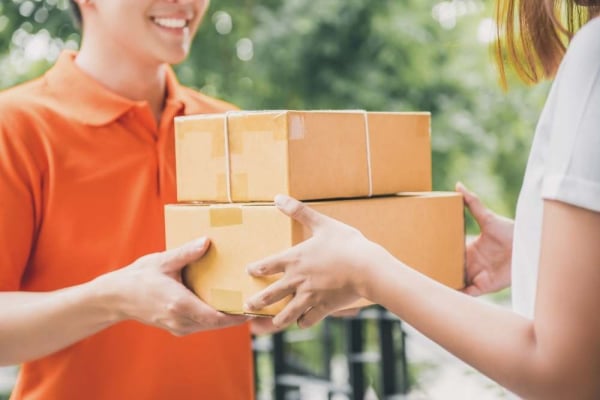 To transport products to customers, companies with in-house delivery teams hire logistics managers and/or dispatchers whose job is to plan routes, optimize fleet, manage drivers, track vehicles, and report to customers.
Of course, logistics managers and dispatchers aren't doing all of this by hand. A lot of transport management for retail and other industries is automated using Transportation Management Systems (TMS). TMS is a type of technology solution that processes tons of data to plan, dispatch, and track packages in real-time.
Manage returns
Returns are a natural part of logistics services within supply chains. Retail logistics, serving the consumer, only reinforces the rule. Retailers need to have a reverse logistics strategy in order to process returns of delivered products whenever the consumer needs this type of service.
Retail logistics management, therefore, needs to account not only for deliveries and real-time tracking but also for pickups. Luckily, technology solutions such as TMS or last-mile delivery software work both with dropoffs and pickups, allowing retailers to support the returns service for additional brand value and customer satisfaction.
3 steps to master distribution in retail
Every retail business that wants to drive sales and growth needs to find ways to lower costs and support services that are in demand. Shipping worldwide might be the most enticing thing to consumers stuck at home. Even if you're a local retailer, low-cost, speedy, safe delivery will definitely add a lot of value to your business and earn you a sweet spot in consumer carts.
Let's go over the 3 steps you can take to build and optimize your supply chain through logistics services.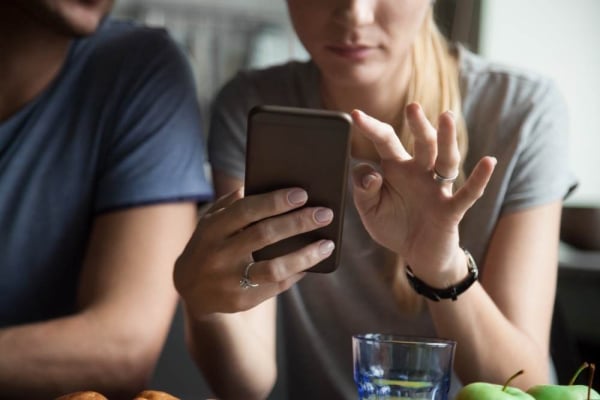 1. Gear up
To nail order fulfillment, you need to have sufficient resources. From warehousing to store locations to visibility to delivery services - everything needs to be in sync. Logistics, being an essential part of the supply chain, needs a robust optimization strategy, cost-efficient data solutions, and reliable tools.
If you're set to master deliveries, make sure you invest in solutions and systems that work for retailers in your industry. You can do it by either conducting some business intelligence or checking third-party review platforms like Capterra or GetApp.
Browse through categories like route planning, fleet management, transportation dispatch, and similar. Explore global trends and business solutions in your region to list the tech providers that fit into your strategy.
2. Expand your delivery options
One thing consumers love is options. The same goes for logistics services provided by retailers: the more types of deliveries you support, the greater your value is to customers. Things like contactless delivery are not that hard to implement if you have the right tech solution - and it's the industry standard for any retail business at this point.
Another thing customers love is free or low-cost solutions. The good news is that with the right tools you can optimize your logistics and supply chain to the point where you can offer free delivery. Having more shipping options has a direct impact on your sales, so make sure you deliver what consumers want.
3. Automate, automate, automate
When managing supply chains and logistics in particular, there are so many things to look out for. Travel time, shipping methods, packaging, handling processes - the list goes on. One thing you can always strive for is logistics automation. It lowers your costs while improving efficiency. Below are some of the automation examples in logistics.
Route planning
Route planning is a core logistics process that determines how fast a product is delivered to the consumer. To plan and optimize routes based on data and hot hunches, you need a route planner powered by AI. A tool like that will plan routes and dispatch orders to drivers taking into consideration all data related to your staff, fleet, and consumer preferences like preferred delivery time.
Real-time tracking
Real-time package and vehicle tracking is crucial in supporting visibility and transparency in your supply chain. The easiest and most direct way to track packages is by using GPS tracking data from your couriers' mobile phones.
Solutions like Track-POD's give every consumer one-click package tracking capabilities. This feature is called track and trace and it lets customers see the current location of their driver without contacting the dispatcher or putting in a package ID.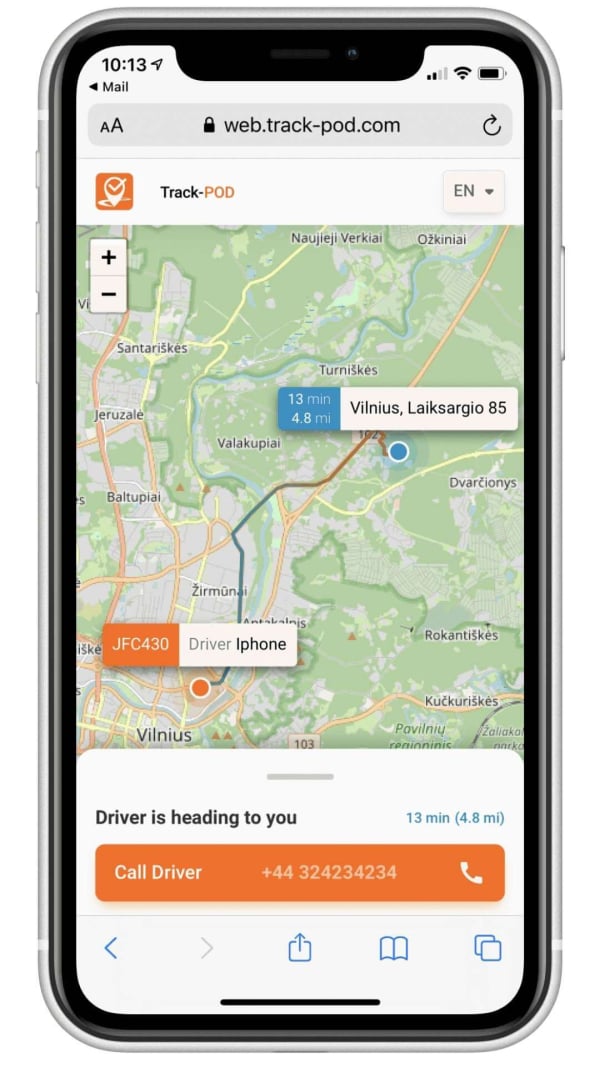 Proof of Delivery
Proof of Delivery (POD) is how your business handles the hand-off. In global freight logistics, warehousing, and supply chains as such, the future is digital, i.e. paperless & contactless operations and documentation.
To future-proof your POD, make sure you give your drivers the tools to capture photos of successful deliveries as well as e-signatures for fully digital operations. Track-POD is a leading enabler of fully digital delivery operations with custom POD automatically sent out to customers as soon as they've received the package.
Analytics & reporting
All supply chains - global or local - need solutions that power uninterrupted data flow. This is needed for instant reporting and easy logistics and supply chain optimization. Use Track-POD's analytics and built-in reports to monitor performance across your supply chain.
From individual drivers to the global performance of your entire operation - get logistics and supply chain insights from Track-POD's shipment analytics and reports. The best part: it's fully automated and synced across your dashboards.
Final thoughts
Retail logistics is an exciting and demanding field. When organized in a smart way, retail logistics power growth by drawing consumers towards your delivery options. When disorganized and not optimized, retail logistics can disrupt your entire supply chain.
I hope this guide gives you insight into the logistics of retail, eCommerce retail in particular. If you have any questions about Track-POD solutions for route planning, fleet optimization, Proof of Delivery, or any other aspects of logistics management, book a free demo and see our tools in action.