"I Need It Yesterday." What Is Rush Delivery & How to Do It Right?
Updated on August 31, 2022 by Yulia Miashkova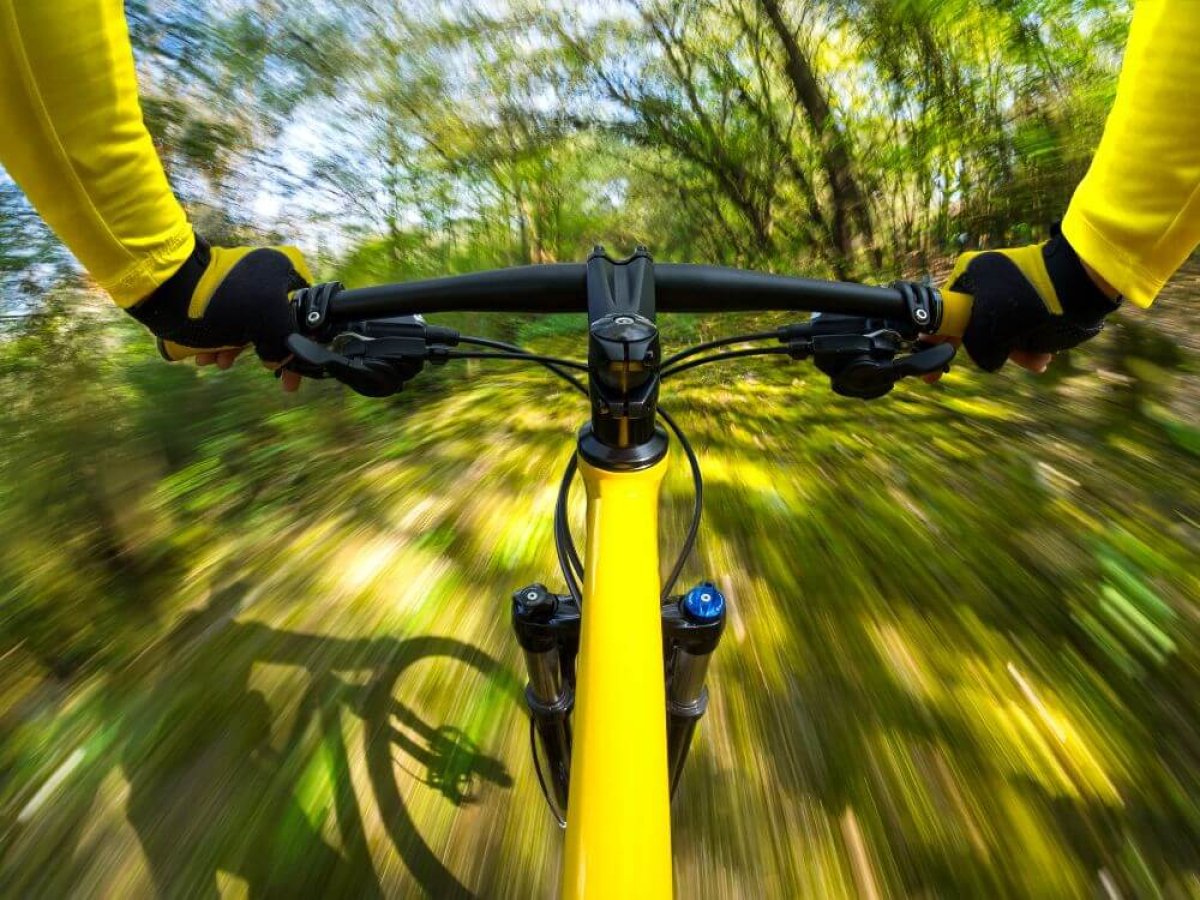 I need it yesterday.
This is what every online buyer would say if they could.
In the age of same-day delivery and on-demand delivery, customers are impatient to get their packages. It is every delivery service's job, therefore, to speed up transportation and deliver 5-star customer service.
Rush delivery was born of the need for faster shipping and order fulfillment. Let's take a close look at what rush delivery is and how to do it right with the help of last mile logistics software.
What is rush delivery?
As always, we start with the definition.
Rush delivery is any type of shipping that is planned and executed faster than is normally expected.
What is normally expected has changed a lot in the past years as the transportation industry has evolved and shipping methods multiplied.
Depending on the carrier, rush delivery services can be labeled as express delivery. And while there is no universal requirement for what type of service can be called rush delivery, it is usually the fastest shipping service a company can provide.
Types of rush delivery
Because rush delivery is an umbrella term, there are several types of services that fall under it. Below is a brief overview.
Same day delivery
Same day delivery is a type of shipping planned and executed within a single business day. Business day in this case will be defined by the carrier, as the delivery service occurs during the courier's work day.
This type of service is usually provided for the delivery of consumer goods: either by local manufacturers or local distributors.
Same day delivery can be facilitated by an in-house team or a team of third-party local couriers working with businesses that want to offer rush delivery.
Overnight delivery
Overnight delivery or next day delivery are shipping options that allow online merchants to deliver orders on the next calendar day after the order was placed.
Because next day delivery orders can be placed late at night, carriers have cut off time policies that regulate the latest time when an order can be added to the schedule.
While same day delivery mostly happens locally, overnight delivery can happen across states or even internationally by means of cargo planes.
On-demand delivery
On-demand delivery is a delivery type we got used to thanks to services like Uber Eats.
To order something (usually food or groceries) online and have it delivered within a couple of hours is something consumers are well familiar with.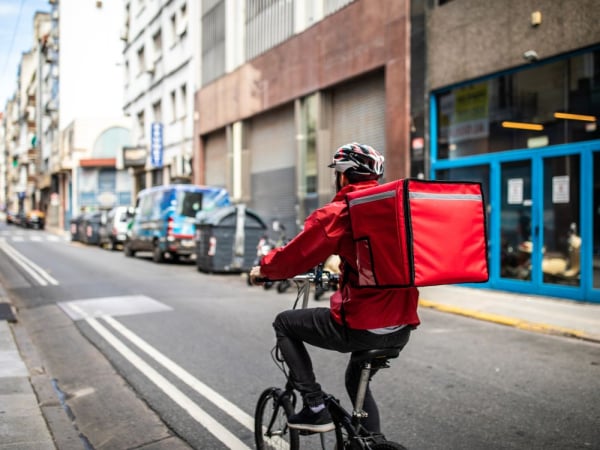 On-demand delivery is costly and comes with a delivery fee because a courier usually delivers one order per route. Making many return trips a day is inefficient from the business perspective, which explains why a pizza delivery can cost as much as the meal itself.
Express delivery
Express delivery is another name for rush delivery. Every carrier will define the timeframe for it depending on the distance and estimated time of arrival (ETA).
Express delivery is usually the priciest of all delivery services provided by a transportation company. Like all types of rush deliveries, it comes with planning and execution challenges that can harm order fulfillment if approached incorrectly.
Let's look at these challenges and the types of solutions available to logistics operations that do rush delivery.
How-to: rush delivery service
How do you get orders from A to B fast? Below is a recap of the process as well as an overview of solutions to common challenges.
Order processing
Any delivery service starts with order processing. This step is often overlooked when regarding a delivery workflow and yet it can eat up a lot of the precious time that goes into fulfilling an order.
Whether or not a delivery operation uses instant order import determines how much time will be lost before the courier even starts their route.
Carriers that do rush delivery will often have orders imported automatically via API. On a smaller budget, a Zapier integration can be set up between an order processing system and the delivery software used for planning and dispatching routes to drivers.
Route planning
Route planning and optimization is the next step of the rush delivery process. Building the shortest route and optimizing it to fit the customer's preferred time slot is crucial in fulfilling an express order.
There are two ways to do route planning: manual and automated. When it comes to rush delivery where every minute counts, manual routing is not an option.
Delivery operations that provide express delivery need advanced solutions to route planning and optimization powered by AI. This can be done with multi-stop route planning software that builds and optimizes routes for different vehicle types.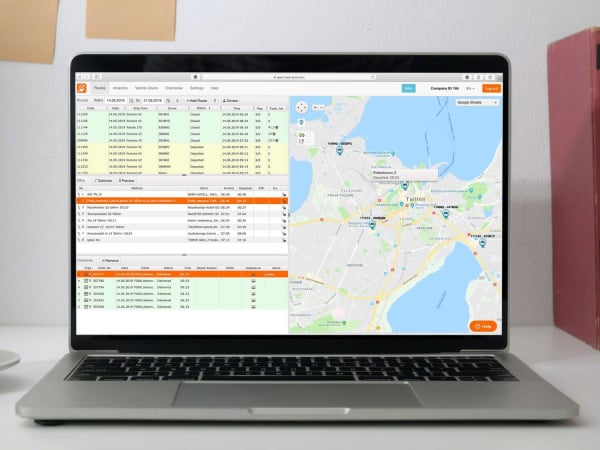 Courier dispatch
Rush delivery is impossible without a staff of full-time courier drivers ready to start their routes whenever an express order has been dispatched.
To speed things up, logistics operations use paperless apps for delivery drivers that can pick up orders as soon as they are dispatched. Each driver sees their routes appear in real-time, which saves dispatchers hours every week.
Courier apps like Track-POD are versatile as they can be used for navigation, barcode scanning, vehicle maintenance, and many other things.
Notifications & tracking
Rush delivery is all about meeting customer needs. This is impossible without sharing timely delivery updates with live tracking and dynamic ETA so that customers can track and trace their orders.
When notifications are automated, no time is wasted on answering customers' calls or trying to reach them when there's no one at the delivery address to accept the package.
SMS and email delivery notifications automate communication with customers and make it easy to deliver fast, in full, and on time.
Proof of Delivery
Proof of Delivery (POD) is the final step of any rush delivery process. Couriers need to confirm they've delivered the package and customers need to receive this confirmation to prevent disputes.
Last mile logistics software and delivery driver apps power electronic Proof of Delivery (ePOD). Drivers collect customers' signatures and take photos of delivered packages in case of contactless delivery.
Because all data between apps is synced, customers and dispatchers can immediately see ePODs that stipulate that the delivery service has been completed successfully.
Wrapping up
Rush delivery is any delivery service that happens faster than normal. In a business where time is everything, carrying out a rush delivery comes with a lot of challenges.
Luckily, there are tried and tested solutions used by local courier businesses and big carriers alike. If you're curious about Track-POD solutions to rush delivery challenges, book a free demo and see them in action.