Future-Proof Your Transportation Management with Track-POD Software
Updated on April 09, 2021 by Andrey Baturin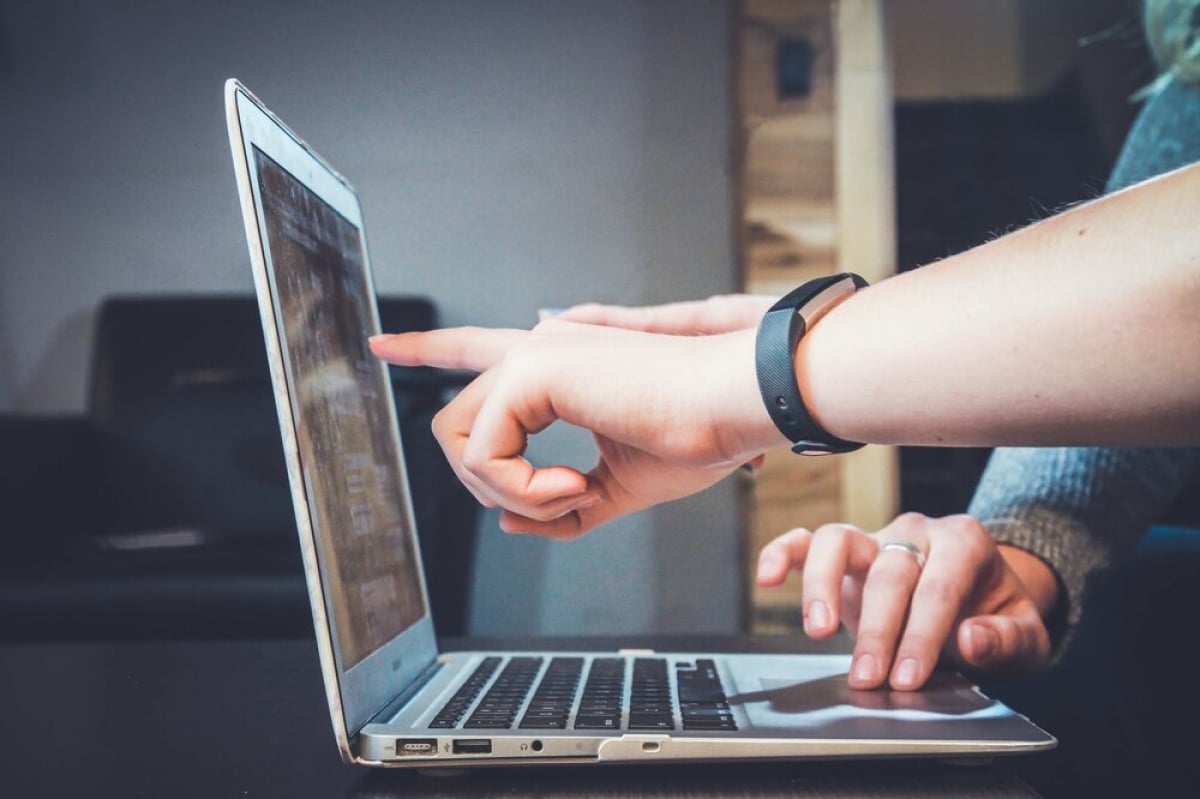 Many businesses can benefit from utilizing transportation management systems (TMS), including those in logistics, distribution, and delivery, manufacturing, food, and retail industries.
In the past year, almost all businesses - no matter the industry - have had to find ways to get their products right to their customer's doorsteps. And with e-commerce growth and home deliveries, businesses need to focus on an often-overlooked aspect of company governance: transportation management.
In this article, you'll learn more about what transportation management software solutions are and the role they play in business sustainability. We will also discuss the benefits of using transport management software, as well as important features to look out for when trying to find the right platform for your company.
This is a guide for transportation management software solutions. We'll include all the information you need to ensure that you're making informed decisions to usher your business into the future.
6 ways tech has changed transport management
Transport management systems have evolved tremendously in just the past decade. This is expected, of course, with revolutionary technological developments and software advancements.
Not so long ago - in the late 2000s and early 2010s - businesses were still managing their fleets and transport demands manually. Slowly technologies were put in place, for instance, trackers, telematics, and geofencing. With the growth of smartphone use and mobile network connection, businesses are now able to integrate mobile phones into their data management.
Here are six technologies that currently have a powerful impact on transport management.
1. Artificial Intelligence
Artificial Intelligence (AI) technology can enhance business transport management in numerous ways including:
Automation - AI has the potential to alter your warehouse and workflow management for the better with automation. Automated AI robots can perform simple tasks around your warehouse like packing, clearing up the time employees would spend doing these chores. For your workflow, AI can assist with document processes and other manual office tasks.
Supply chain planning - Artificial intelligence can enhance your business supply data analysis. With real-time data offered by AI, your business can tailor your supply planning to demand data, improving supply chain decisions as well as your bottom line.
Predictive analytics - AI's data capabilities not only enable supply planning but also allow for better demand forecasting and predictive analytics for internal operations. AI can observe past and present data to improve your demand forecasting capabilities. This enables better inventory management, trip and route planning, and workforce organization.
2. Virtual assistants
There is immense potential for virtual assistants, also known as digital assistants or chatbots, in transport management. Intelligent, and sometimes AI-powered, assistants can provide informed and instant responses to questions. Businesses can use them to engage customer inquiries around shipments and orders. Chatbots are also useful for employee training, onboarding, and support.
Besides chatbots, many companies prefer hiring reliable virtual assistants to get instant support from them and help them with logistics.
3. The Internet of Things (IoT)
The Internet of Things (IoT) connects devices and gadgets like smartphones, laptops, tablets, desktops, etc. This connectivity enables real-time communications and interactivity, including data on route conditions, employee contact, and asset visibility. With IoT, you can enhance in-transit fleet monitoring, contributing to cost reduction, vehicle and driver safety, and resource optimization.
IoT sensors also have the potential to alter transport management. Sensors can work with GPS tech to suggest the best routes, assisting with route planning. Sensors inserted into seat belts can also monitor the physical and physiological conditions of the driver, like exhaustion or intoxication, stopping the vehicle if the driver fails. This is a practical tool for safety and incident prevention.
4. Cloud computing
Working hand-in-hand with the Internet of Things, cloud computing also enables higher connectivity and communication. Cloud-based transportation management software solutions have become an extremely popular way of streamlining workflows and data. Cloud computing creates data accessibility across your organization, a perfect option for managing transportation as your business scales up.
Cloud-based transportation management software solutions afford your organization scalability, flexibility, better connectivity, simple installation and functionality, and seamless access from wherever you are and from whatever device you're using. Also, it will lower costs which will correlate with faster rates of return.
5. Data management networks
New data technologies like blockchain are useful for developing interconnected and accessible data systems. You can monitor, record and track data while ensuring data safety and security. With a data network system, data input becomes more accessible to your workers, and data verification is strengthened.
6. Smart cars
In the past year, there has been much discussion around Elon Musk's Tesla and the potential it opens up for technology in transportation. Regulation of smart car technology is increasing, making the daily use of these vehicles a reality.
Autonomous cars and electric vehicles will also have sustainability benefits for businesses. Their advent will lead to decreased fuel consumption, carbon-neutral transportation, lower expenses, and increased employee safety and satisfaction.
However, at the present moment, there remains some concern about the danger of these vehicles. And, though there is interest from the public, there is yet to be widespread acceptance of smart, autonomous vehicles.
How TMS has changed business: 8 benefits
Below are the key benefits transportation management software has had on logistics operations.
1. Automation
TMS software functionality streamlines and simplifies processes for your organization. Instead of manually logging data into confusing spreadsheets, you can take advantage of the automation and cloud-based features of your software. This saves you and your workers the time that goes into manually managing data.
The software can also reduce operational bottlenecks and delays that cut into your time. With communication features and immediate document and data updates on the cloud, everyone stays up-to-date, boosting productivity and optimizing time for other tasks.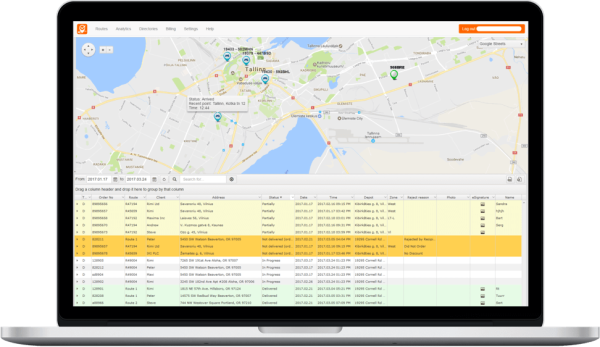 2. Cost reduction
The software doesn't just cut the time spent on menial tasks, it also helps with cutting costs. Your perfect transportation management software solution will reduce shipping costs, labor fees, and fuel spending.
A good TMS is an exceptional example of when the saying 'spend a little to gain a little' applies. Your business invests money into the system but your TMS saves you money exponentially in the long run.
3. Route planning & o
ptimization
But how does a software system help save fuel?
Route planning is a feature of transportation management software solutions that helps businesses optimize their driver or delivery routes. Essentially, you can use your platform to plan the best routes for your driver, with the driving time, delivery time, fuel costs, traffic, road safety, order size, vehicle type, and other factors in mind. With this tool, you can decide on routes that help you save costs!
4. Vehicle & driver safety
Route planning and optimization work hand-in-hand with tracking features to ensure driver safety and road compliance. Use your TMS software to monitor your drivers on the road, making sure they follow planned routes. This way, you ensure that your business reduces costs, and you can improve driver safety.
Tracking software is also important for vehicle safety maintenance. With the distance covered recorded by the tracker, your business can schedule necessary maintenance services to make sure vehicles are in safe and good condition.
5. Competent integration with other systems
While your transport management system can excellently assist with your transport and supply chain management, it can't work independently to ascertain the smooth-running of your business. A business comprises numerous departments with their own specific software systems.
A TMS can integrate efficiently with other systems used in your organization including warehouse and order management, CRMs, ERPs, and more. As such, all your systems will be connected to ensure a seamless flow of operations.
6. Inventory management
Your inventory or stock management is one department that works closely with your TMS. Good transportation management software solutions will have internal features that account for order and production management, shipment tracking, and supply movement. With all this information in one place, it becomes easier for your business to oversee inventory and forecast and schedule inventory restocking.
If not, your TMS should have the option to integrate your inventory system, too!
7. Increased customer satisfaction
Faster delivery times, stock availability, and the efficient functioning of your workers and software all lead to the opportunity for better customer service provision. Improved order supervision minimizes inaccurate deliveries, avoiding customer dissatisfaction.
The integration between customer, order, and warehouse control and your transport management system promotes faster processes. Thus, TMS software speeds up productivity and hastens customer delivery, creating better customer experiences.
8. Better general supply management
Overall, adopting the best transportation management software solutions gives your business a multifunctioning tool to fulfill different responsibilities. With access to integrated systems, live tracking data, route optimization, and order and supply features, a transport management system transforms your supply management in general.
With increased access, improved communication, and smoother workflow possibilities, a TMS promotes swift issue resolution and better operations, in general.
Important features for your transport management
A transportation management software solution like Track-POD supports your business with the following features:
Fleet optimization

Route optimization and planning

Vehicle tracking

Proof of delivery

Easy integration with other software solutions

Data analytics

Data conversion capabilities

Cloud computing capabilities

Data report construction

Data export options
Where to from here? The future of transport management
With the advent of faster, more convenient, and better-connected technology options, there mounts high pressure for businesses in all fields. This is pressure to adapt and evolve, too, and to provide the service and expectations that rise as customers become more connected and technologically savvy.
To keep up with the expectations from customers, industries, and employees, transport management systems have had to shift to suit the times. The modern TMS is vital for a smooth-running business, and the streamlining of internal and external operations.
Utilizing the above technologies, your business can bring your transport management to this decade, improving customer satisfaction, overall business functions, and your bottom line.
And, perhaps more importantly, accepting the power technology has in the transportation industry is the first step to creating sustainability for your business. Because what matters most in the current business climate is finding innovative ways to get your product into your customers' hands efficiently and swiftly so they never hesitate to give you their money in the future!