Uber Eats Lesson for Food Delivery Businesses
Updated on June 02, 2021 by Yulia Miashkova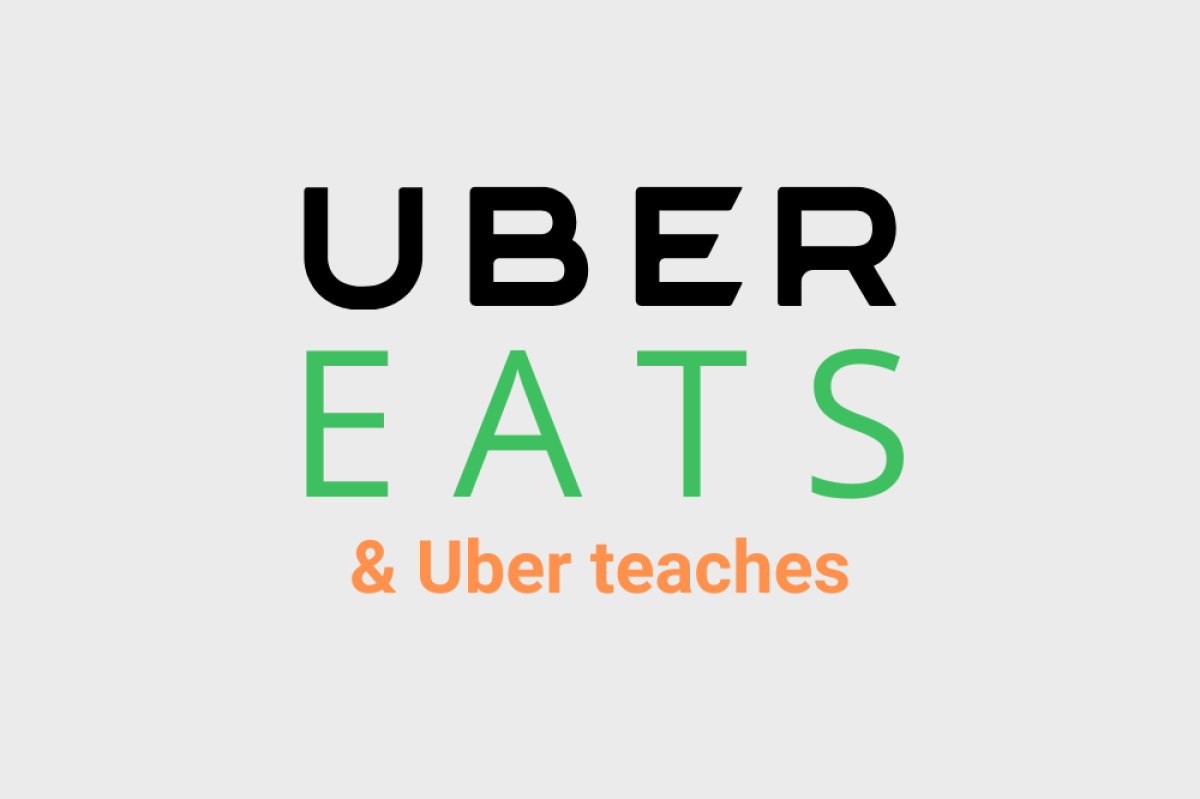 Uber Eats is one of the brand names that became a household name the world over. From Australia to Venezuela – and back – Uber Eats delivers to customers in 6,000+ cities and towns. There are many lessons to be learned from Uber Eats' wins, but those are mostly relevant for Enterprise companies with huge budgets and global expansion ambitions.
Small and mid-sized delivery businesses, meanwhile, find the most valuable lessons in Uber Eats' failures. The Czech Republic, Egypt, Honduras, Romania, Saudi Arabia, Ukraine, and Uruguay are the countries Uber Eats gave up on because it couldn't dominate the food delivery market there.
The same thing happened in India: Uber Eats discontinued its operations, having failed to compete with the local food giant Zomato. While experts have yet to come to a definitive reason why Uber Eats failed in India, smaller delivery businesses can learn a thing or who about competing with the giants.
Let's see what Uber Eats' delivery model is all about, what kind of lessons small and mid-sized delivery businesses can get out of it, and what strategies lead to delivery success.
Uber Eats: the good, the bad, and the ugly
Brought to life in the U.S. back in 2014, Uber Eats is the most popular food delivery service, boasting 66 million global users. As you can see, it's not entirely unreasonable of Uber Eats to have ambitions to be #1 or #2 food delivery service in each location. The tech giant supports 600,000+ restaurants, employs over 10,000 people, and charges a flat 15% service fee for each delivery.
With big gains come big losses. Because Uber Eats works in a way that brings people their food while it's still hot, i.e. going from the restaurant to the customer's doorstep every time, deliveries end up costing more than what customers pay for them. This, combined with Uber Eats' intense ambitions to dominate the market, results in business failure in countries like India.
Home in the U.S., things aren't much prettier as workers report horrifying conditions struggling to keep up with the pandemic-level demand for food deliveries. All in all, Uber Eats is an interesting case to study, and today we'll be looking at the key learning that smaller delivery businesses can get from the tech giant's example: move from on-demand to prescheduled delivery.
Let's break it down into bite-sized pieces.
What is on-demand delivery?
When we talk about on-demand delivery vs prescheduled delivery, we refer to a delivery model that requires the driver to make one route per order. When the food is delivered from a restaurant, cafe, or bakery, it needs to arrive fresh and preferably hot. This is possible only when the driver picks up the order after it was placed and makes a route to the delivery address.
What do you get when your drivers need to deliver 20 hot meals a day from different restaurants? You guessed right – very expensive deliveries. Consumers aren't happy about that either. When the bill varies by 20% depending on the service that delivers it, trust in food delivery businesses plummets.
For some delivery services, this is the only option. For others, such as grocery delivery, meal kit delivery, or prepared meal delivery services – not to mention all other deliveries that handle non-edible items – there is another way. It goes by the name of prescheduled delivery.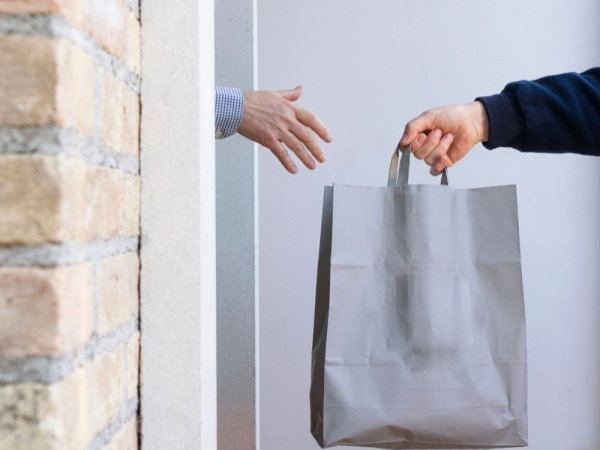 What is prescheduled delivery?
Prescheduled delivery refers to the type of delivery that operates by multi-stop routes. This is a massive shift from unit economics towards a bigger picture where you group deliveries and, therefore, split the delivery cost among all locations you've delivered to.
Prescheduled delivery requires route planning as you need to fit multiple order destinations into your drivers' daily routes. By arranging orders that belong to the same area – or across different areas – into routes, you save time and fuel.
Needless to say, the costs of your delivery operation go down dramatically when you switch to prescheduled delivery. With a route planning & optimization tool like Track-POD, the cost of an individual delivery that's a part of a multi-stop route is as low as 10-20 cents. Sounds a little too good to be true? Let's see what kinds of businesses can switch to prescheduled delivery.
Is my business right for prescheduled delivery?
The rules are simple. All you need to ask yourself to determine whether your business can provide prescheduled delivery is this.
Can I plan and deliver multiple orders in one go?
The answer is an obvious NO when it comes to restaurant delivery. However, if you deliver groceries or prepared meals for the day, you might as well switch from on-demand to prescheduled delivery. For those of you still in doubt, below is a chart to help you decide.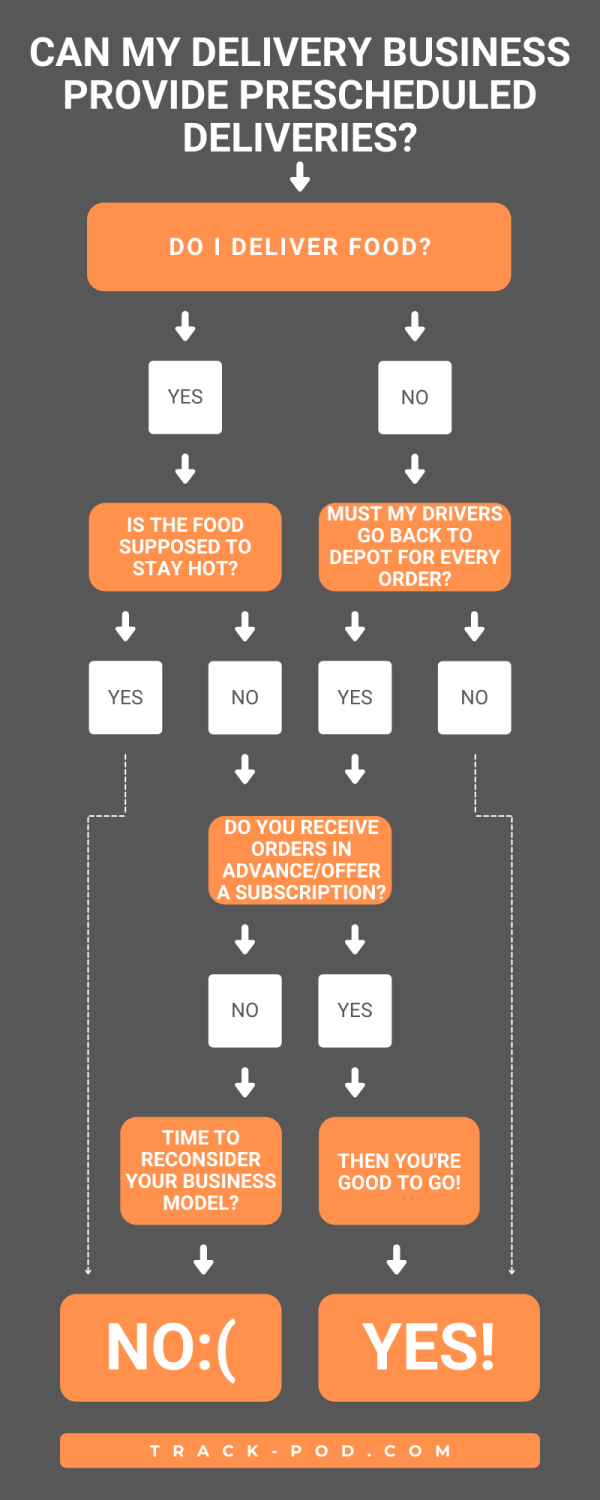 4 ways route planning supports your food delivery business
If you've made it this far in the blog post, you're clearly determined to make prescheduled delivery and route planning happen for your business. Let's get down to the specific aspects of running a delivery business that you'll see improve once you've switched to prescheduled delivery with route planning.
1. Lower costs
We'll start with the obvious. Route planning is good for your business because it saves you time and money. Here's how.
A route planner like Track-POD automates the whole process of route planning and optimization, relying on AI and considering all of the parameters you put in to create the fastest, cheapest, and most efficient routes for your drivers. Alongside route planning you also get fleet optimization, i.e. you maximize the usage of your vehicles and reduce the number of routes and drivers you need per day.
With more efficient routes, you also cut down on fuel consumption and vehicle maintenance costs, not to mention happier drivers who get to work fewer hours and cover more addresses in one go.
Pro tip: when adding your vehicles to Track-POD, use custom fields to indicate special requirements – such as refrigerated trucks or similar – to make route planning and fleet optimization even more cost-cutting.
2. Happy customers
What makes for happy customers? Orders delivered on time and a sense of control over the delivery process. Route optimization with estimated time of arrival (ETA) will help you deliver on time. Now, the sense of control over the delivery process is achieved through instant communication and customer notifications.
A route planner like Track-POD sends notifications by email and/or SMS before route start, i.e. when the order has been scheduled, as soon as the driver starts heading the customer's way, as well as after the delivery has been completed.
En route notifications – those sent when the driver is on their way – include a live tracking link that lets your customers track their order the same way they would track an Uber driver.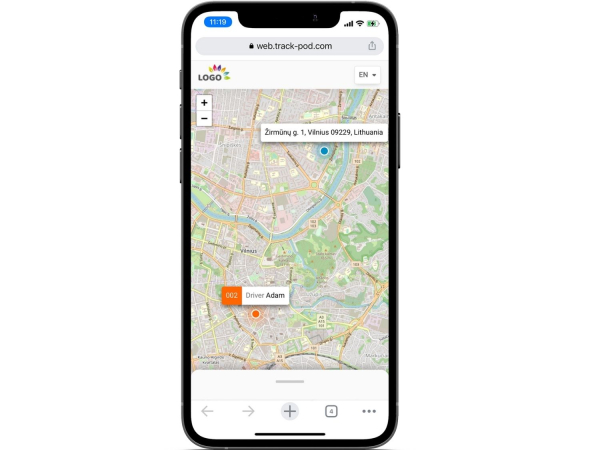 At any point of the route, the customer can get in touch with the driver and confirm their availability, which greatly ups your rate of successful deliveries.
Pro tip: if you have regular customers who also act like shippers, give them access to Track-POD's Customer Portal where they can add, track, and manage their deliveries without involving you.
3. Paperless processes
Your route planner is also a tool that promotes business digitalization by means of paperless deliveries. By capturing the customer's electronic signature, you move beyond paper documents towards an electronic Proof of Delivery (POD). This means no PODs can ever get lost in the process and your business becomes greener.
Because customers also get their copy of the Proof of Delivery document in a post-delivery email, you minimize the number of disputes as you and your customers are always on the same page regarding the success of the delivery.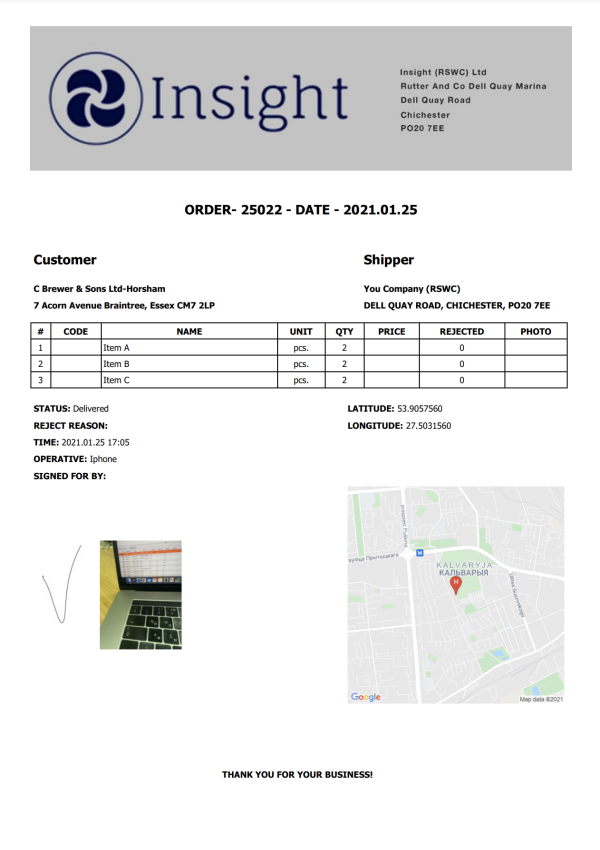 Pro tip: introduce the option of contactless delivery by having your drivers take photo proof of successfully delivered orders without the customer having to be there.
4. Scalable business
Route planners are there to do the hard work for you regardless of the size of your delivery operation. If you start from 3 drivers and grow to 100 drivers, Track-POD will do an equally good job for you, making sure you don't need to hire a dozen dispatchers and fleet managers.
The only thing that'll change for you over the years is the subscription plan – the rest will be easily manageable with the resources that you have. As your business grows, you can integrate Track-POD into your Shopify store, CRM, or ERP (depending on the scale of your business) to have orders imported into the route planner automatically.
Pro tip: pay per driver in the beginning and move to per # orders subscription as you scale – this way, you can start on a minimum budget and expand later.
Recap
Not all food deliveries will become the Uber Eats kind – and that's a good thing! You might not have dominance over the global food delivery market, but you also don't sustain massive financial losses and get to provide dignified working conditions for your employees.
One thing delivery businesses can learn from Uber Eats is that food delivery costs you. One way to handle that is to move from on-demand to prescheduled delivery if your business allows that. By implementing route planning & optimization, you consistently reduce costs while growing customer satisfaction.
I hope this article has given you food for thought as well as practical tips on improving your delivery operation. If you have more questions about Track-POD and the ways it benefits your business, book a free demo, and let's talk.