What Is a Milk Run in Logistics? Spoiler: It's Not About Milk At All
Updated on March 24, 2022 by Yulia Miashkova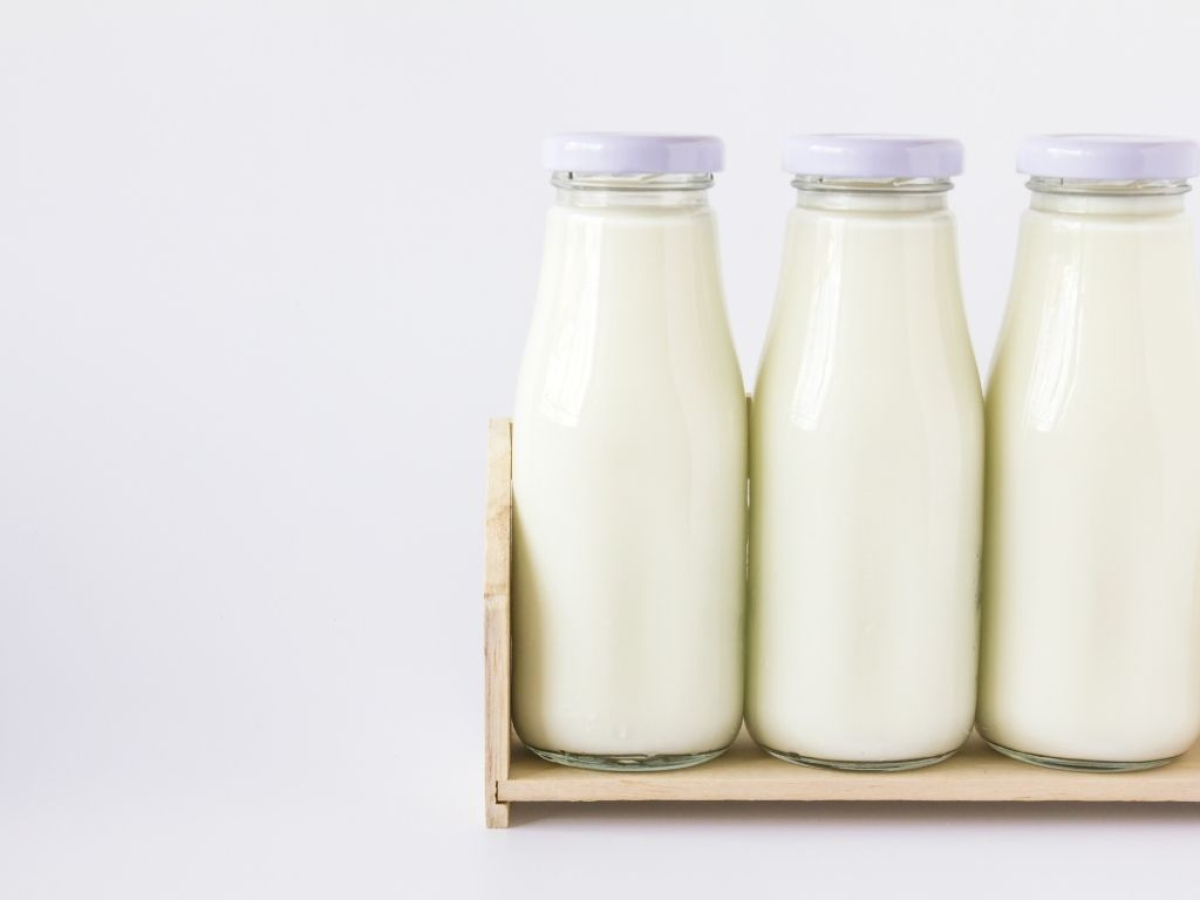 Deliveries (and collections) come in all shapes and sizes. To name a few:
On-demand.
Same-day.
Overnight.
Prescheduled.
Recurring (daily, weekly, monthly, etc.).
Each requires a clear workflow for routing & dispatch as well as the right route planning software for the job.
In this blog post, we take a close look at recurring deliveries aka milk runs. What is a milk run in logistics and trucking? What kinds of delivery businesses do milk runs? And how do you plan and optimize milk runs for maximum efficiency?
Read on to find out.
What is a milk run in logistics?
First things first: a milk run in logistics doesn't have to feature actual fresh milk or even be remotely related to the dairy industry.
A milk run is a delivery method that applies to recurring deliveries and regular customers.
This is a typical B2B delivery scenario where one business (e.g. a distributor or supplier) delivers to another business' manufacturing facility, warehouse, or store on a daily/weekly/bi-weekly/monthly basis.
At the same time, the term "milk run" can be applied in a regular B2C delivery scenario. Say, there's a subscription delivery service or any set list of customers that receive regular deliveries or pickups.
We'll talk about different examples of delivery businesses that do milk runs later in this guide, so stay tuned.
What is a milk run in trucking?
When we talk about milk runs in trucking, we talk about freight logistics.
However, a distinction needs to be made between dedicated and shared milk runs in trucking.
In the dedicated milk run scenario, a truck will transport and deliver mixed loads picked up from multiple suppliers to one company.
Because of the one-company limitation, a dedicated milk run route can be inefficient in terms of the usage of driver and truck resources.
In a shared milk run, meanwhile, a truck is loaded by multiple suppliers and transported to multiple business customers. This means more opportunities for efficient load planning and fleet management.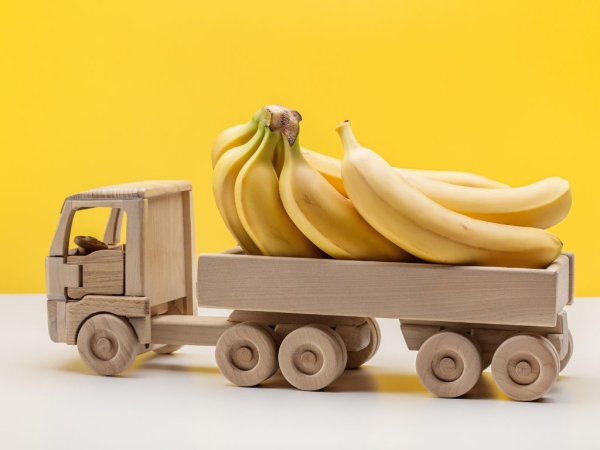 Examples of businesses that do milk runs
Now that we're clear on the terms, let's look at examples of real-life businesses that do milk runs.
Meal delivery
Food delivery is a huge business. From grocery or restaurant delivery to services like Uber Eats, there are many types of logistics scenarios that can play out.
While food delivery often happens on-demand, meal delivery specifically is an excellent example of a subscription service that involves regular customers and milk runs.
Prep to Your Door (PTYD) is the only zero-waste meal delivery business in Texas. Because it's 100% sustainable, meals are delivered in Mason jars that the team needs to pick up on a weekly basis.
Using Track-POD route planning software, PTYD organizes deliveries and collections for about 250 customers every week.
"Because Track-POD is so easy to use, as the driver drives with it, they get extremely consistent and fast." – Stephanie Chupp, Director of Sustainability at PTYD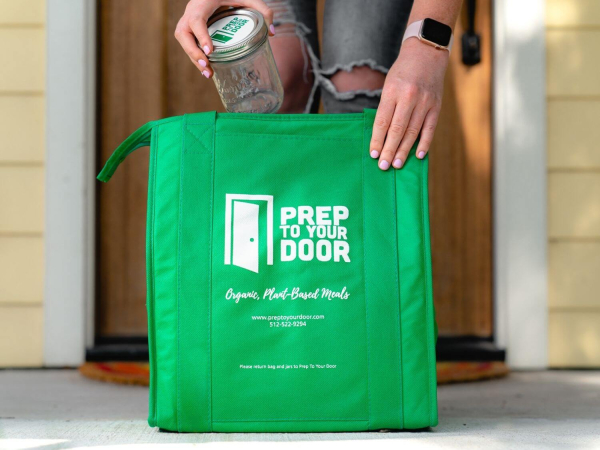 Courier services
Courier services - especially local delivery companies - often have regular customers they deliver to.
Take ZMOVE as an example. It's a zero-emissions delivery company from Newcastle that uses cargo bikes to deliver goods to local businesses and individual customers at home.
The local businesses ZMOVE is serving are recurring customers, which means the term "milk run" is very much applicable to the types of routes carried out regularly.
With Track-POD route planning software, ZMOVE is able to deliver wholesale and on-demand. While doing so, the business delights customers, provides local employment opportunities, and sets the standard for zero-emissions delivery in Newcastle.
"Track-POD has an easy, clear, intuitive interface, the ability to integrate and import data, map-focused route planning, and a licencing model I could manage and live with." – Robert Campbell, co-founder at ZMOVE
Distributors
Distributors is the most typical example of companies that do B2B deliveries that are often milk runs.
TyreLine Distributors Limited is the only Michelin and BFGoodrich tire distributor for New Zealand. For 18 months now, the company has been scaling in-house deliveries with Track-POD routing software.
Using Track-POD, the team can plan prescheduled deliveries and use their drivers' time and fleet resources to the max.
Because in-house delivery allows TyreLine to provide excellent customer service, the company is planning to grow its fleet two-fold in 2022.
"Customers know exactly when they're getting their deliveries and they're able to track the vans' progress through Track-POD – this has been a massive asset in building trust." - Catherine Powell, Despatch Coordinator at TyreLine Distributors Limited
How to plan and optimize milk runs?
Milk run routes is an excellent opportunity for any delivery business to plan in advance and optimize the workflow to achieve maximum efficiency.
With an AI-powered route planner like Track-POD, you can try out different features to fine-tune your routing strategy.
Recurring routes is a feature that was built with milk runs in mind. The idea behind it is simple: give dispatchers and route managers the option to add recurring routes that will be repeated regularly.
Additionally, Track-POD allows you to assign priority to customers, addresses, and orders.
Not only can you save time planning and dispatching milk run routes - but you can also tell the system to prioritize certain regular customers to make sure you provide top-quality delivery service.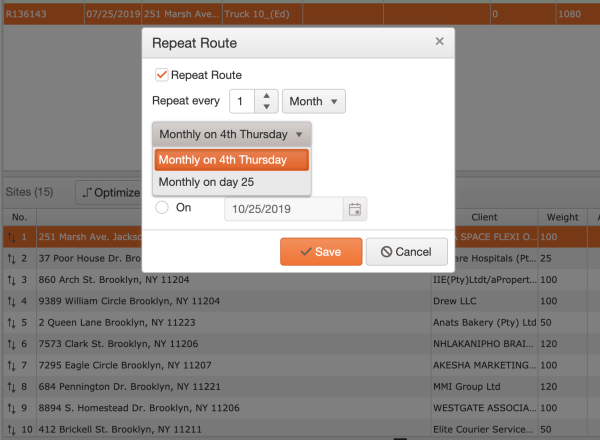 Recap
For a business that does any type of regular or recurring deliveries, milk run routes is a great way to save time and money without sacrificing customer service or efficiency.
Track-POD route planning software offers the recurring routes feature that lets you automate routing repeating deliveries even further.
For detailed instructions on how to set up recurring routes in Track-POD, visit our support center.
To get started with automated routing, instant dispatch, real-time tracking, and electronic Proof of Delivery, start your 7-day free trial today.