Learn how to track and trace your delivery
Track-POD powers delivery live tracking both for your back office and your customers at home. Use this tutorial to access order live tracking as a dispatcher and provide the track and trace features to your customers via SMS and delivery notifications.
---
Track and trace for dispatchers
Follow the steps below to track and trace any order in your Track-POD system.
Step 1: Click on the Analytics tab and log into the brand new web portal for Track-POD order analytics. Here you will see a list of your deliveries and collections for a date range.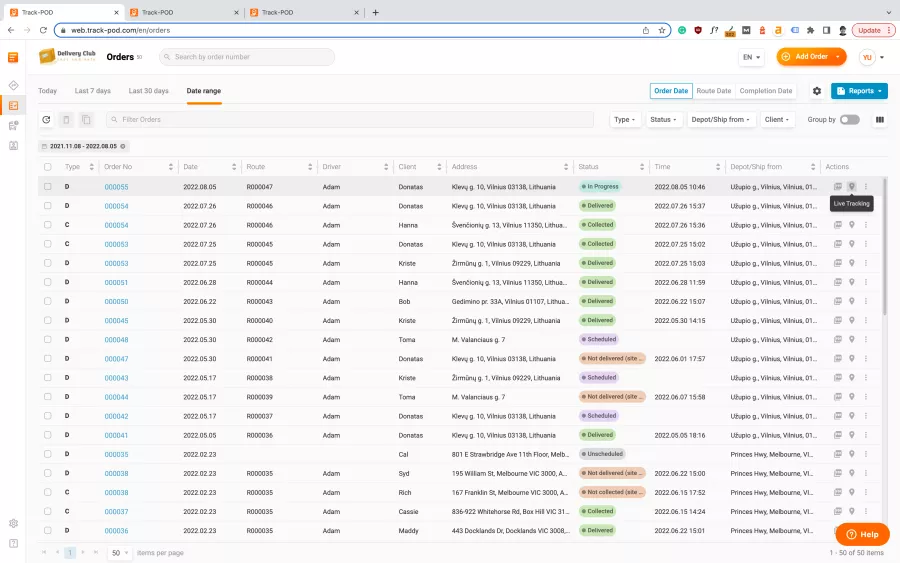 Step 2: To locate an order, use the search panel to enter the order number, customer name, or address.

Step 3a: Sort by order status or any other column available in your order analytics to quickly group your orders by date, customer name, address, etc. Simply click on the respective column and your orders will be rearranged accordingly.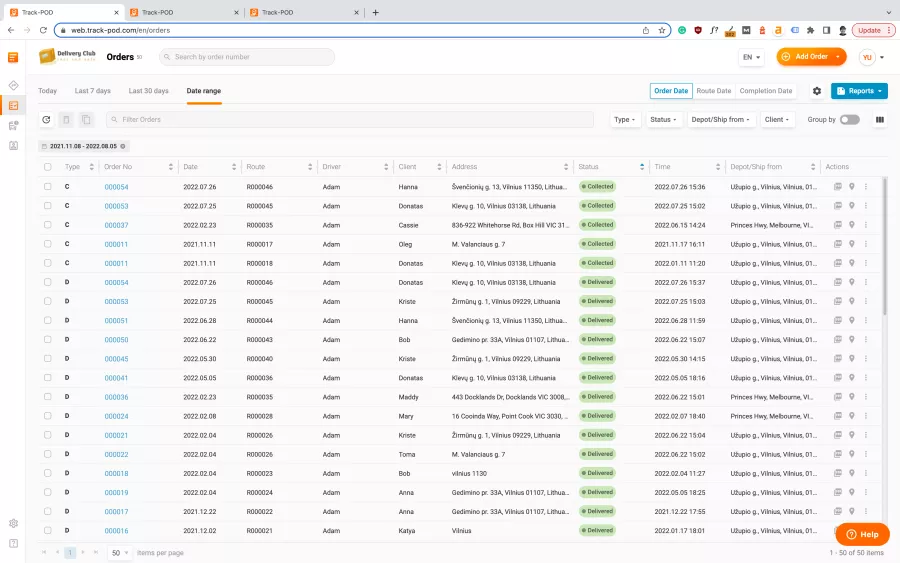 Step 3b: For orders currently in progress, click on the tracking pin in the Actions column to track and trace the order in a new window.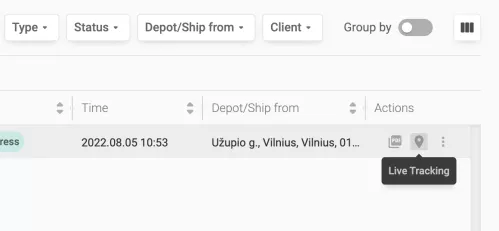 Step 4a: If you want to quickly locate an order, you can stay in the main Routes tab and use the search bar at the top of the dashboard. Start entering the order number and choose the one you need from the suggested options.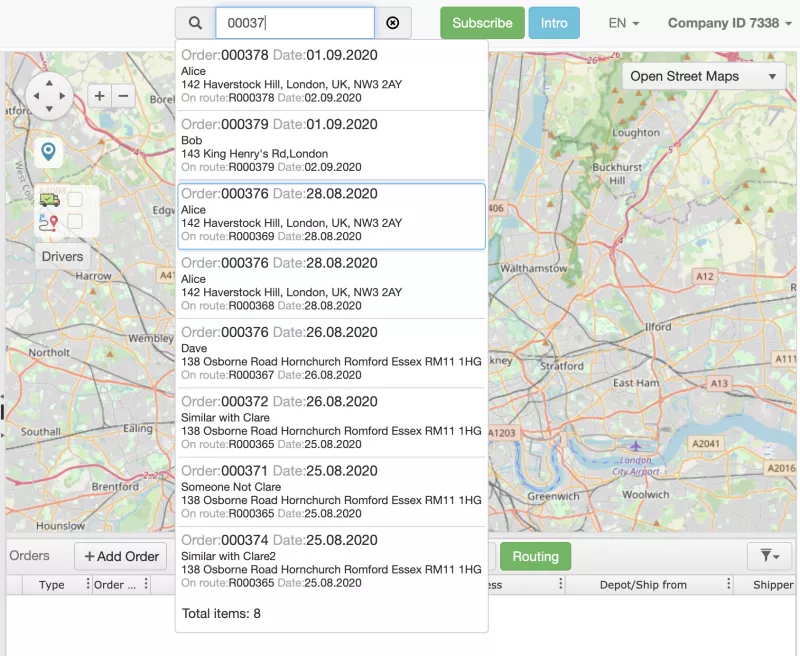 Step 4b: The system will display results for any period. After clicking on the card in the search area, you will get the point on the map where the driver arrived and the open route of this order.

Track and trace for customers
Meanwhile, your customers can track and trace their deliveries via SMS and email notifications. Once you've enabled live tracking for customers in your Track-POD settings, they will be able to follow the delivery progress in real time.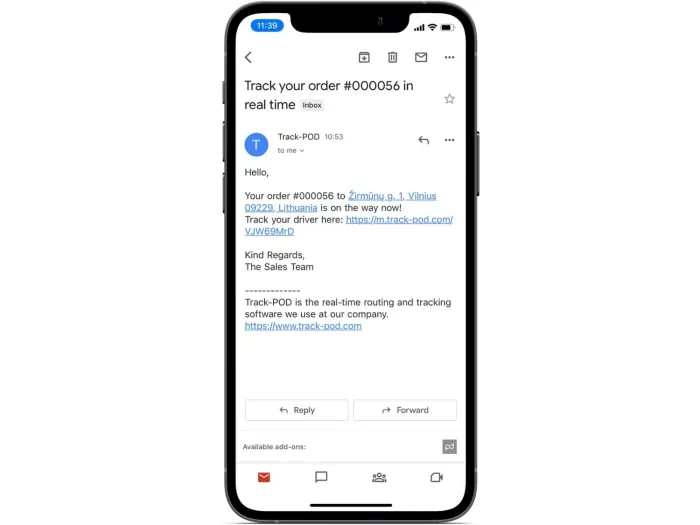 By clicking on the live tracking link, a new window opens in the mobile web browser of choice. There, the customer can see a map with the driver's real-time location.
In addition to the real-time location of the delivery vehicle, your customers can see the order details and the list of goods to be delivered.