The Ultimate Fleet Driver Q&A
Updated on September 05, 2022 by Yulia Miashkova

Delivery driver, courier, truck driver, field service rep - these are similar, sometimes interchangeable names for driver roles in logistics.
Even though they each may require unique solutions (load planning for a truck driver and proof of service for a field service rep), there are common features these roles share. And even a shared name they go by - fleet driver.
What is a fleet driver? What kind of skills do they have? What are the key parts of a fleet driver job? And what are some of the popular driver app solutions used by them?
Let's take it one question at a time.
What is a fleet driver?
First of all, the definition.
A fleet driver is a driver who operates a vehicle belonging to a commercial fleet. A commercial fleet is a fleet of vehicles used to deliver or pick up goods, passengers, or employees performing a field service.
Whether a fleet is owned by the company (in-house) or by employees themselves (grey fleet), people operating the vehicles for commercial purposes can be referred to as fleet drivers.
Depending on what kind of services are provided by the business, a fleet driver can also be referred to as a delivery driver, courier, commercial driver, or field service representative.
Consequently, fleet drivers can work in any industry that offers transportation of goods, people, or services. Recently, with the rise of food delivery apps and rideshare services (Uber, Lyft, etc.), the fleet driver job market has exploded.
What does a fleet driver do?
A fleet driver transports goods, passengers, or equipment from A to B.
Point A here is usually a depot, production facility, or any other pickup point. Point B can be a business location in case of B2B delivery and field services, as well as a private customer location in case of eCommerce order fulfillment and any B2C delivery scenario.
Depending on the nature of the business and the size of the logistics team, a fleet driver can perform a different scope of tasks. Below is an overview.
1. Route planning
While route planning is a job of a dispatcher, some logistics operations - especially small ones working with contract drivers - have their fleet drivers plan their own routes. In this case, couriers will take a list of addresses or drops to make and arrange them in delivery routes independently.
This is not always due to a lack of resources as some logistics managers believe their drivers have the best knowledge of the service areas and can build more efficient routes for themselves.
In cases where fleet drivers are assigned to certain areas or zones, planning their own routes can also be a way for logistics operations to cut costs while having decent delivery routes.
2. Loading
With a list of orders or drops on hand, fleet drivers performing deliveries and field services need to load their vehicles with packages or equipment they need to transport.
In larger logistics operations, a load planner will prepare a loading list that the driver can use to arrange packages in the truck. Meanwhile, the job of a load planner can be automated (partially or completely) with the help of route optimization software.
Drivers can benefit from route optimization software that suggests the most efficient way to load a delivery vehicle so that packages are easy to retrieve and no vehicle space is wasted.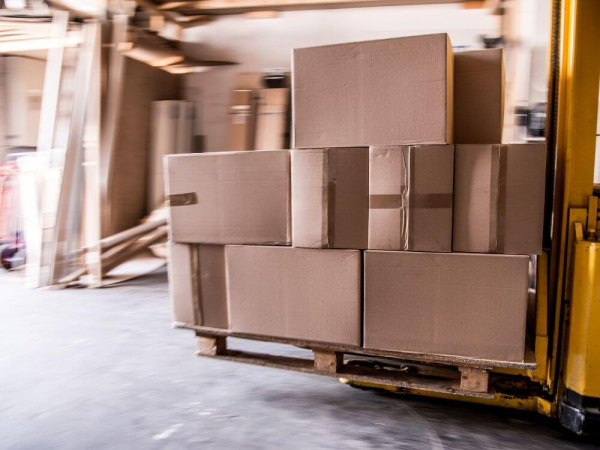 3. Load confirmation
It's not enough to load a delivery vehicle in a way that makes the most sense. Another part of the job is making sure all packages in the truck correspond to the delivery addresses - otherwise, mistakes will happen and customers won't be happy with the delivery service.
Load check or load confirmation is the process of making sure the driver has loaded the correct packages.
This can be done manually by marking the packages with customer names or addresses - or automatically using shipping labels.
With shipping labels generated and printed ahead of route start, the driver can quickly scan all packages in the truck to confirm the loading before departure.
4. Navigation
Navigation is tied closely to route planning as the fleet driver needs to follow the route and make their way to the customer awaiting their order. The most common solution for this is using GPS apps.
Google Maps.
Apple Maps.
Waze.
TomTom, etc.
The problem with GPS apps is that there's no single one of them that's the absolute best. A fleet driver needs to be able to easily switch between different GPS depending on the area and personal experience with different systems. One way to make this happen is by using a dedicated delivery driver app (more on that later).
5. Fleet maintenance
Any fleet of commercial vehicles requires continuous maintenance as part of a larger fleet management strategy. While vehicle maintenance is not exactly the fleet driver's job, they can do their part in keeping vehicles in good condition.
Since drivers are the people who spend most of their workdays in the vehicles, maintenance can be incorporated into their daily activities through a custom safety checklist.
A dispatcher or fleet manager creates the list and fleet drivers check on the vehicle condition before and after every route, reporting on all vehicle vitals and leaving notes for the mechanics.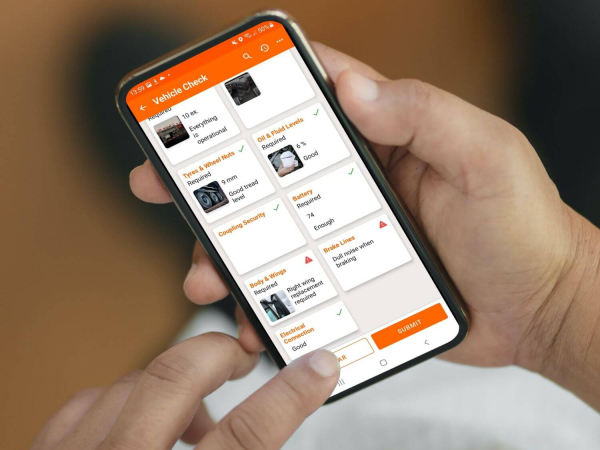 6. Customer communication
Customers want to know when their packages will be delivered. When they receive automated SMS and email delivery notifications, businesses receive much fewer calls from customers expecting their orders.
Still, fleet drivers need to get in touch with customers to confirm availability, navigate the area, or specify any details relevant to the fulfillment of the order or provision of the field service.
Either way, a fleet driver is a point of contact for the customer, oftentimes the only human face customers will put on the business.
Therefore, it is the fleet driver's job to be friendly and helpful to the customer, maintaining professional communication on the go.
7. Unloading and installation
Where there's loading there's unloading. If the fleet driver is the one in charge of loading their vehicle at the depot, they also have the task of unloading the packages at the customer's location.
In cases where the fleet driver arrives to perform a field service (cleaning, pickup, maintenance, etc.), they need to unload equipment and install equipment if needed.
It is therefore the driver's job to handle the cargo, which can be bulky, sensitive, or expensive, and make sure no packages are damaged during the unloading.
Proof of delivery/service
A key step in any fleet driver workflow is the confirmation of delivery, collection, or field service. There are two ways to go about this.
The old way is to have a paper invoice signed by the customer. The fleet driver then needs to bring back all invoices for the day and have them filed for accurate reporting.
The new way is to use paperless applications that power e-signature collection and photo capture. In this case, the fleet driver will collect proof of delivery in seconds and there's no need to bring and file any documents at the end of the day.
What is fleet driver tracking?
Fleet drivers, being part of the mobile workforce, can be at many locations throughout the day. Therefore, it is in everyone's interest - both the business' and the customer's - to be able to locate the driver in real-time.
Fleet driver tracking is also used in driver compliance monitoring.
How many miles do they travel?
How many hours of service are logged in daily?
Have they stayed on track throughout the day?
This can be done with electronic logging devices (ELDs) or mobile tracking solutions.
Historically, ELDs have been the go-to way for companies to monitor fleet drivers. These days, an app installed on a mobile device from the App Store or Google Play Store can fulfill all the key functions of an ELD.
A delivery driver app like Track-POD powers real-time fleet driver tracking both for the back office and customers at home. In the aftermath, managers can see driver performance analytics and reward the most efficient employees.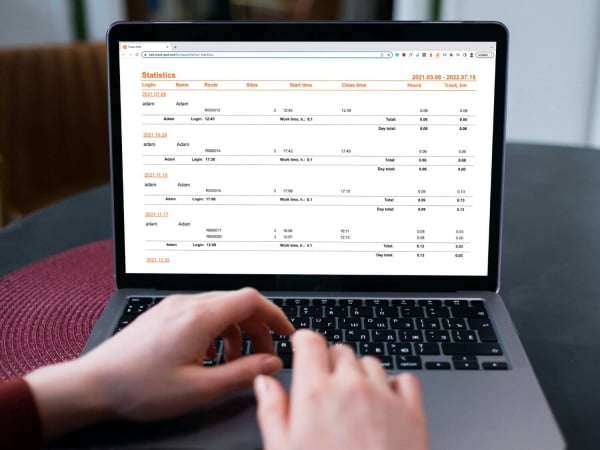 What does a fleet driver app do?
We just spoke about how a fleet driver app can power live tracking of multiple fleet drivers at once. Let's briefly review other things a fleet driver app can be.
Barcode scanner app
When we talked about load confirmation earlier in this Q&A, we talked about scanning automatically generated shipping labels with barcodes and QR codes.
A fleet driver app can be a full-on barcode scanner, which means you don't need to invest in extra devices and yet reap all the benefits of load confirmation.
GPS app
Picking up on another point from earlier in this Q&A - navigation - a fleet driver app can be the ultimate GPS app because it includes many navigation systems within it.
Using Track-POD fleet driver app as an example, you can see that it offers all of the best GPS apps for fleet drivers in one place.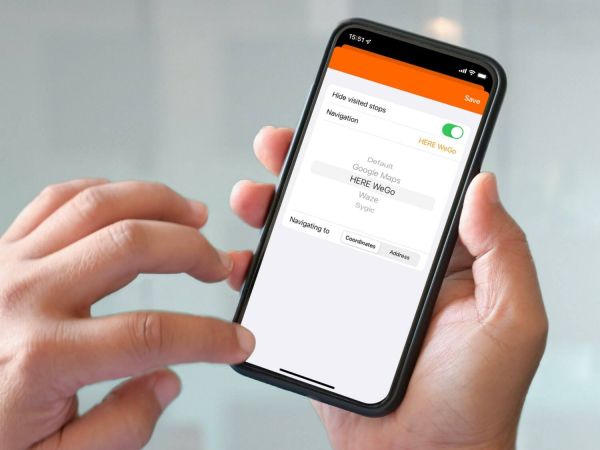 Sign on glass app
Electronic signatures and paperless operations are the staples of any future-proof business. The best part is that you don't need to invest in extra devices or hardware to implement e-signature capture.
A fleet driver app installed on a mobile device is all you need to collect electronic signatures and take photo proof for contactless delivery.
Before you go
I hope this Q&A helps you get a better idea of the fleet driver job, tasks, and solutions. If you're curious to try Track-POD fleet driver app and improve your logistics operations with a free barcode scanner, the best GPS apps, and paperless Proof of Delivery, start your free trial and download the app from your app store of choice.