Micro Warehousing & Micro Fulfillment: the Future of Online Retail?
Updated on October 05, 2022 by Yulia Miashkova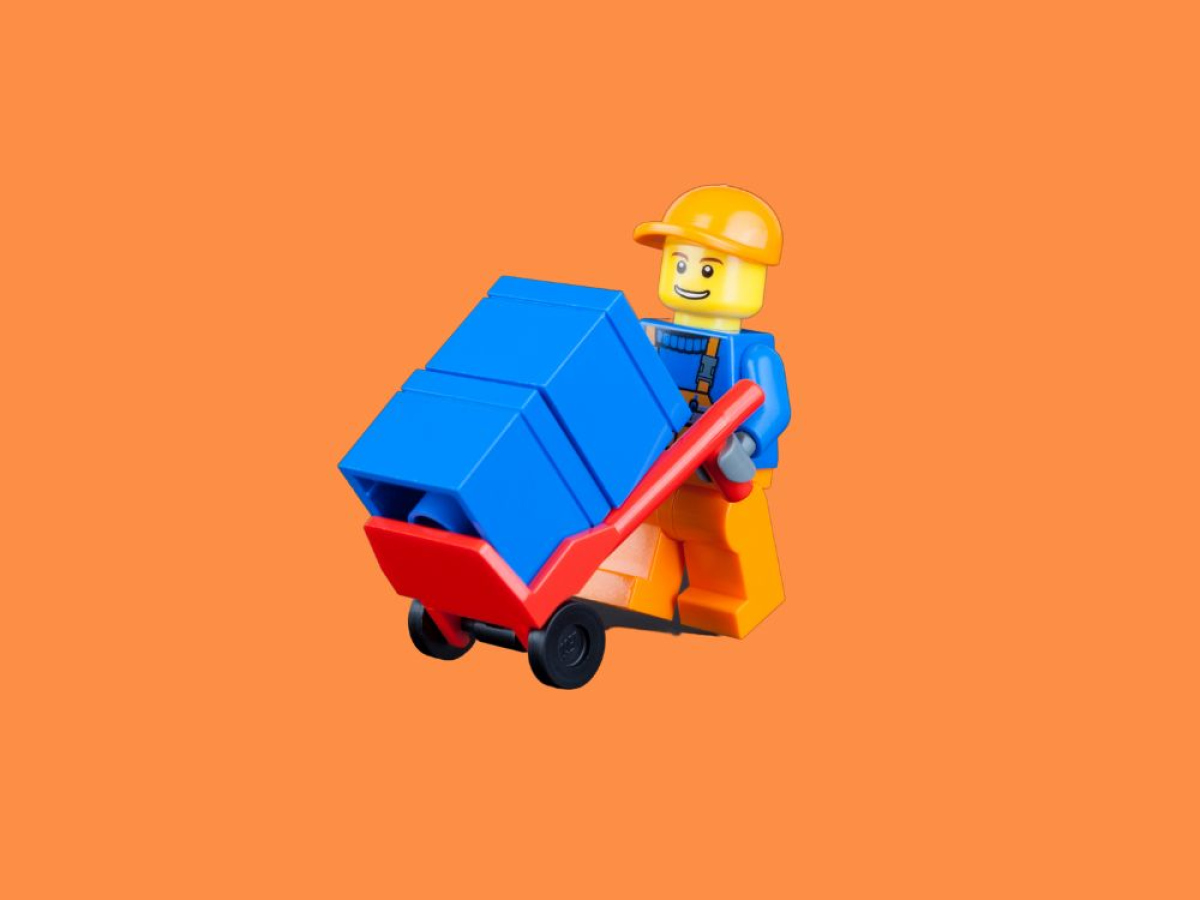 Last mile logistics is not cheap.
Depending on the complexity of your operations, last mile delivery can comprise over 50% of all logistics costs and over 40% of all supply chain costs.
Last mile logistics is not easy either.
The likes of Amazon make same day delivery the standard of service, customers expect free delivery even on orders below $50, and fuel prices are ever-fluctuating.
What can logistics operations do about this? Look for ways to optimize processes and use last mile logistics solutions for automation.
In this blog post, we're taking a close look at trending optimization strategies of eCommerce businesses - micro warehousing and micro fulfillment.
What, how, why, and is it worth it? Read on to find out.
What is micro warehousing?
Micro warehousing is a warehouse management strategy that relies on small storage facilities located in urban areas, often using some kind of automated system.
The reason micro warehouses are set up in urban locations is precisely to cut the costs of last mile logistics and improve delivery times. The shorter the distance to be traveled to the customer, the less planning and resources are required.
By placing the warehouse facility close to where the majority of customers live, retailers aim to reduce shipping costs and provide more shipping options.
Needless to say, micro warehousing is the basis of any micro fulfillment strategy.
What is micro fulfillment?
Micro fulfillment is an order fulfillment strategy that relies on micro fulfillment centers for inventory management and fast shipping.
Micro fulfillment is used by retail stores that want to move from having one major distribution center or warehouse space to a diversified fulfillment strategy.
A micro fulfillment center is usually under 10,000 sq. ft. and can store up to 48 hours of inventory supplies. Therefore, micro fulfillment centers need to be regularly re-stocked.
This makes micro fulfillment an optimal strategy for online stores with a steady order flow. If you experience fluctuations in sales and incoming orders, micro warehousing and fulfillment are probably not the ways to cut costs for you.
Pros and cons of micro fulfillment
Let's now look at the pros and cons of micro fulfillment to understand what kind of businesses can benefit from it.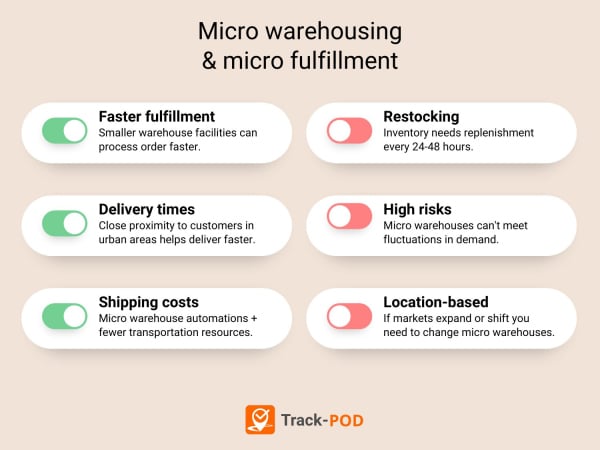 +Faster fulfillment
Faster fulfillment is the #1 reason retailers opt for micro warehousing and micro fulfillment. Smaller warehouse facilities can process inventory faster, not to mention automations that are in place at many micro warehouses.
+Delivery times
Delivery times can be improved greatly when you speed up order processing as well as picking and packing. By reducing the distance between the warehouse location and customers' addresses, orders can be shipped and delivered faster.
+Shipping costs
Shipping cost is the sum total of all the expenses related to last mile delivery. While last mile logistics software takes care of route planning, load confirmation, courier tracking, and notifications, micro warehousing and fulfillment make it possible to cut shipping costs even further.
-Restocking
Because micro warehouses store 24-48 hours' worth of operations, their inventory needs to be regularly replenished. Restocking, therefore, needs to become an essential part of logistics. More on that later in the guide.
-High risks
Consumer demands fluctuate, supply lines break, and force majeure happens. Micro warehouses, storing a very limited amount of inventory, can't satisfy an increased demand fast enough. If this is something your businesses can experience, micro fulfillment will be associated with high risks.
-Location-based
Because micro fulfillment centers are located close to consumers, delivery times are location-based. Whenever your market shifts or expands geographically, you'll need to consider moving to a different micro warehouse.
Last mile logistics solutions to micro fulfillment
Now that we've gone over the basics of micro fulfillment for last mile delivery cost optimization, let's look at specific solutions for last mile logistics that can further improve order fulfillment.
1. Milk runs
Milk runs are any recurring routes you make on a daily, weekly, or monthly basis. Regular routes is exactly what you need for restocking a micro warehouse with limited capacity.
Last mile logistics software can fully automate route planning and optimization for milk runs. You save dispatcher time and hours of planning weekly by using recurring route solutions.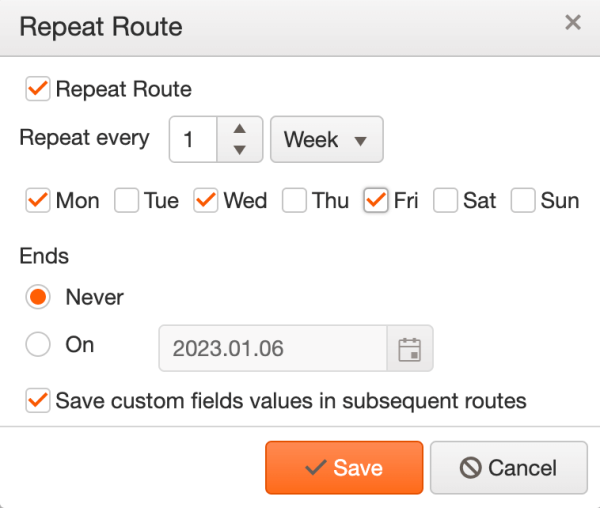 2. Load optimization
Micro fulfillment is a perfect fit for retailers that ship similar-sized packages as micro warehouses are often automated and can't deal with bulky items.
Load optimization is therefore essential for using vehicle space to the max and making sure no items get damaged during last mile delivery. Logistics software will handle load optimization for you.
3. Barcode scanning
Micro fulfillment's main purpose is to facilitate fast shipping and improve delivery times. This will be in vain if your couriers deliver the wrong package to the right customer.
A barcode scanner app can be a part of last mile delivery software. Couriers will be able to scan packages before departure using only their mobile phones to make sure they have the right cargo on board.
4. Delivery notifications
Customers are always at the center of the delivery process.
If the customer can't receive their order, is unhappy with delivery times, or complains about the damage to the package, no effort will be worth it.
SMS and email delivery notifications shared by last mile logistics software will help you keep the customer informed every step of the way.
When an order has been scheduled.
When a courier starts their route.
When the order has been delivered.
5. Courier tracking
Courier tracking is an extension of delivery notifications. Last mile logistics software allows you to share a live tracking link together with an estimated time of arrival (ETA) to further improve customer service.
When the customer can track their package in real time, they're more likely to be at home to receive the package and more likely to share positive feedback on the delivery service.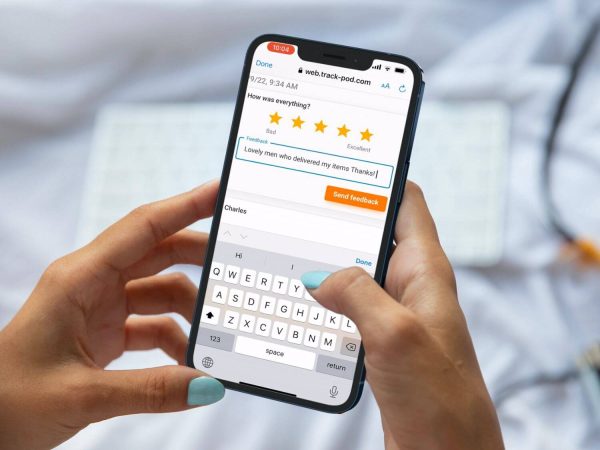 6. Contactless delivery
Contactless delivery is a win-win. Customers don't need to be at home to receive the package and couriers don't need to wait or make round trips.
Last mile logistics software makes no-contact delivery easy: your couriers can take photos of delivered packages and customers can track them in real-time + see a confirmation document. The result: everyone is happy.
Final thoughts
Micro fulfillment by itself won't cut your costs or improve delivery times dramatically. Neither is it a good fit for every retailer and online store.
However, if you have a steady order flow and can use micro warehousing in combination with last mile logistics solutions, micro fulfillment might be the answer to your challenges.
If you're interested in any of the last mile logistics solutions covered in this guide, book a demo or start your free trial of Track-POD right away.