How SMS Alerts Can Improve Shipping Quality
Updated on April 19, 2023 by Alina Kostukova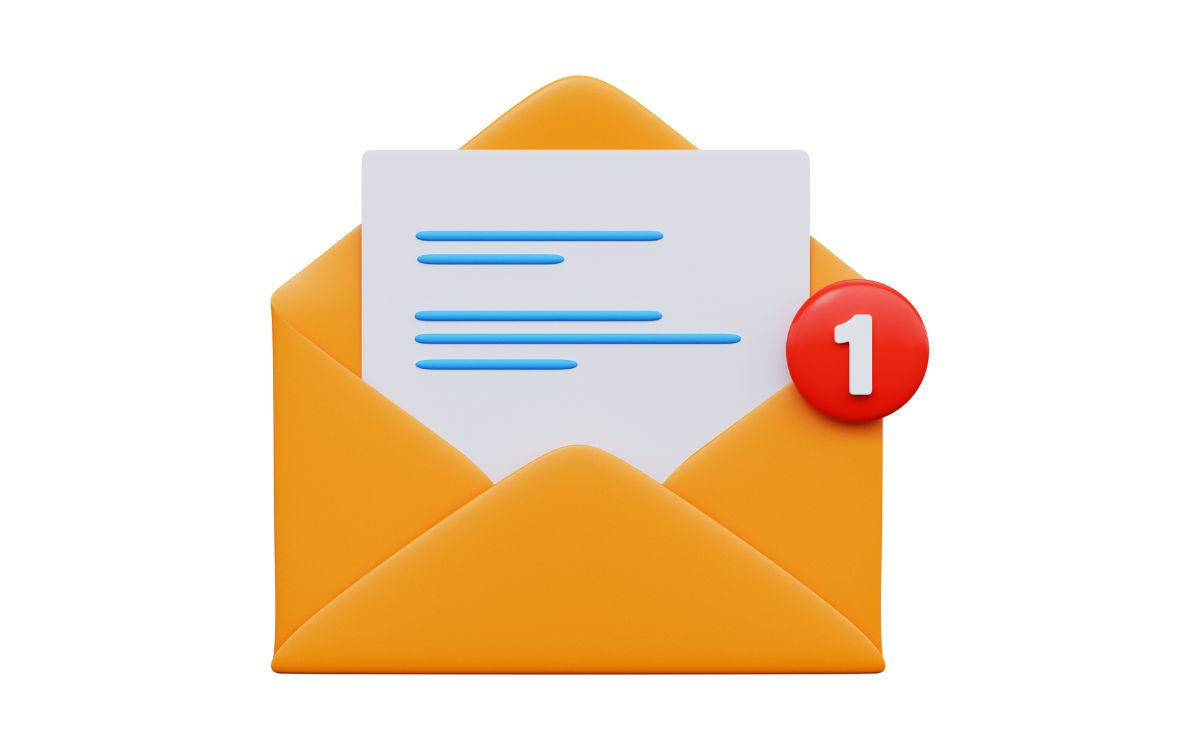 In the past few years, online shopping has experienced tremendous growth. This trend is likely to continue in 2023 thanks to fast-paced digitalization and widespread internet usage, with global eCommerce sales expected to reach $58.74 trillion by 2028.
In this environment, it's crucial for businesses to provide a great experience to customers to ensure they keep coming back, and prompt and accurate delivery notifications are an important part of creating a seamless UX. Text messaging services for businesses can help with this.
We look at how they can improve shipping quality in your business.
What are delivery notification texts?
Globally, 80% of today's population uses smartphones. We rely on them for daily tasks, emails, and messaging. Unsurprisingly, this number is slated to continue growing, meaning the mobile experience is more important for businesses than ever.
Given that a large portion of the population access devices daily, text messages are an ideal way to update customers. Delivery notifications can be sent via SMS to keep them informed at each stage throughout the processing of their items.
Additionally, businesses can use text messaging services in combination with an online booking system to streamline the entire customer experience, from booking to delivery notifications.
These messages can often be automated, so businesses can send them out with little to no effort whenever an order is placed, shipped, delayed, or delivered. One way to streamline the entire customer experience is to automate your ecommerce business, which can include automated delivery notifications sent via SMS whenever an order is placed, shipped, delayed, or delivered.
Automating SMS alerts for delivery notifications can help businesses save time and resources, while also improving the quality of their shipping process. By setting up automated alerts, businesses can ensure that their customers receive timely and accurate information about their shipments without the need for manual intervention.
This reduces the likelihood of errors or delays and can help businesses provide a better customer experience overall. Additionally, automation can free up staff to focus on other tasks, such as handling customer inquiries or addressing issues that arise during the shipping process.
Logistics software can help businesses set up and manage their shipping and delivery and can often be synced with text and email delivery notifications.
Once a customer makes a purchase, these keep them informed about the progress of their order, managing their expectations and allaying any concerns about their package reaching them safely.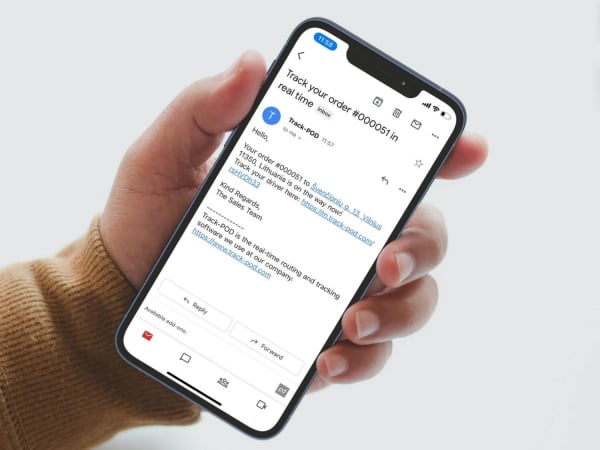 How delivery notification texts can help your business
1. Helps attract new customers
For almost 70% of consumers, being able to monitor their parcel's delivery is among the top three things they consider when buying online. This shows that tracking capabilities are an important factor for a large segment of the consumer population.
Excellent customer service for dropshipping stores includes providing prompt delivery updates. When done successfully, customers who prioritize this experience are more likely to shop with you.
Shipping and tracking notifications are also great for building trust with customers and securing repeat patronage, as they show your business can be relied upon. More on that below!
2. Increases customer loyalty and satisfaction
Regular updates on a parcel's journey keep customers informed and increase the anticipation around receiving their items. Knowing where their order is and what stage it's at is a good way of looping them in and maintaining engagement—one of the key metrics for measuring customer satisfaction.
Being made aware of shipping delays and supplied with accurate delivery times also helps customers plan accordingly.
If delivery updates aren't prompt and accurate, they may miss their delivery window. They'll then have to go through the hassle of contacting couriers and/or arranging an in-person pick-up, which might cause frustration and make them think twice about re-engaging with your business. Text updates about delays are a quick fix for these issues.
All these factors contribute to increasing customer satisfaction. Importantly, customers are more likely to become repeat purchasers if they're happy with the service they receive during the delivery process.
3. Prevents multiple delivery attempts
Making a delivery may not always be as simple as dropping off a parcel at the customer's address. Some packages need signing for. Other times, the customer might request in-person delivery. In such cases, accurate and timely texts are crucial.
In the absence of these texts, the customer may not know when to expect their delivery and might not be at home.
This could lead to a failed delivery, and you might end up having to make multiple attempts for the same order, leading to both time and money being lost.
4. Lower customer support costs
Customers often call support teams when there's a delay with their delivery. This is common when delivery times are not well communicated. Once they've placed their order, most people are anxious to know when they'll receive it.
Timely and automated delivery notification texts help keep customers happy and decrease the load on customer support teams.
5. Lower return costs
Late deliveries can lead to returns, as the customer may no longer need the product by the time it gets there. For example, they may have sourced it elsewhere if there were significant delays. This can prove costly to your business.
Too many returns can also disrupt inventory planning and supply chain demand forecasting. Ergo, delivery notification texts lower the chances of unexpected delays causing customers to return purchases.
6. Fewer delivery issues
In some cases, the courier places the order in a location the customer is not expecting i.e. under porch steps or behind a banister. Some couriers may also leave the package with a neighbor if the customer isn't in. In these cases, the customer may think the package has been misplaced.
Sending notifications with live tracking links once the parcel is out for delivery can mitigate this problem, as can informing customers of where their packages have been left and when.
Proof of delivery apps like Track-POD help couriers document contactless delivery and minimize shipping mistakes.
These are just a few of the ways that delivery notification texts can help improve shipping quality and customer satisfaction.
Best practices to keep in mind
1. Order IDs
All notifications should have an order number or other relevant identifying factor attached. This ensures that customers know which items the notification pertains to.
They may have multiple deliveries or parcels they're expecting, so this stops them from getting confused about what packages are where.
2. Tracking links
The ability to track a delivery is important to most customers, as it acts as a guarantee that their order is on its way. Thus, adding a tracking link to text updates is vital.
This increases the transparency of the process for customers and helps build trust. When they can track their order's location, they're also less likely to contact support teams for updates.
3. Clear timelines
Upon placing an order, customers will be eager to receive their items as soon as possible, so when you send out your shipping confirmation, be sure to include an estimated time frame.
If an order is for same or next-day delivery, provide the exact date it should arrive on. If shipping times are not so fixed, you can give a more flexible time range e.g. to expect their order in five to seven working days.
This removes uncertainty and prevents any overly optimistic expectations from forming.
4. Concise updates
One advantage of texts is that they can provide speedy updates and are widely used. According to a study, 60% of people read them within one to five minutes of receipt.
Texts should quickly and concisely deliver crucial information. If a message is too long, readers might lose interest before getting to the important part. In some cases, long messages might even look like spam and remain unopened as a result.
Ergo, shipping and delivery notifications shouldn't exceed two to three sentences. All you need to do is identify the order details and convey what stage the order is at. This ensures the customer has all the relevant information at their disposal within a few seconds of opening the alert.
5. On brand
To provide a seamless user experience, it's important to stay on brand in all your communications. However, it can be difficult to express your individuality via short text message updates.
Regardless, try to use a tone that's in keeping with your image. Whether that's friendly and punchy or more sedate and curated, just ensure it's consistent.
6. Going beyond what's expected
Adding personal touches to post-sales messages can enhance the customer experience, so after delivery, why not include a line thanking the customer for their purchase? This increases the feeling of connection with your brand and can make customers more likely to engage with you on a repeat basis.
These types of messages should be short but tailored to your clientele. Recommendations of other products the customer may like can also be included.
Many companies use smart shopping, Google Performance Max, or email ads as part of their marketing strategies; personalized post-sale messages can also be a part of this.

Conclusion
In this article, we've looked at the importance of shipping and delivery texts for businesses. With a few well-timed and clear updates, we now know it's possible to create trust, build brand confidence, and develop an improved shopping experience for your customers.
In the current environment of ever-increasing online sales and an uptick in distance selling, even the most simple text alerts can help grow your business and cement customer loyalty. Isn't it time you started putting these tips into practice and repairing the rewards?