White Glove Delivery: Benefits, Features, and Last Mile Tech You Need
Updated on July 26, 2023 by Alina Kostukova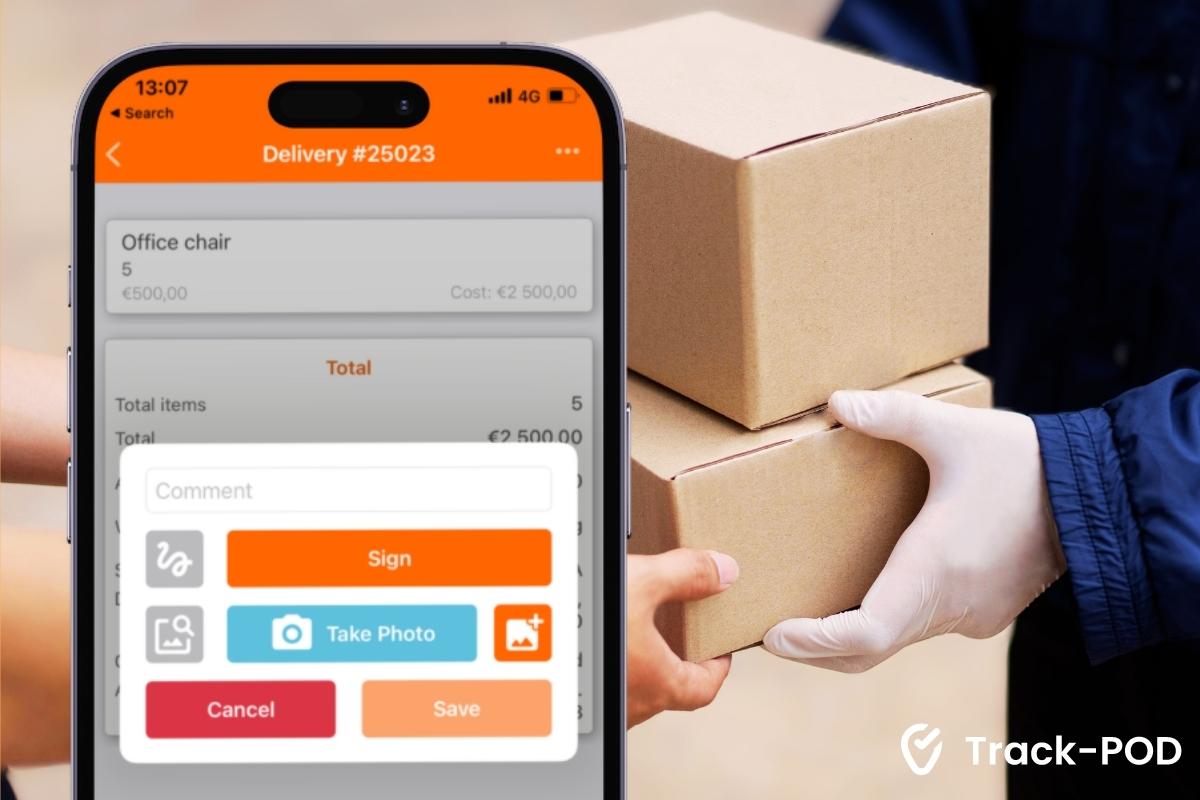 In the age of a highly competitive e-commerce environment, providing first-rate customer service is no longer optional.
Some of your last-mile customers may have packages that need special attention. White glove delivery services come in handy in this situation.
Picture this: a team of highly-trained professionals going above and beyond to handle your precious cargo with the utmost care and attention to detail.
If you've ever wondered what exactly white glove delivery service entails, you're in the right place.
Let's delve into this post and find out what white glove services offer and which last-mile delivery tools can help to bring your deliveries to the next level.
What is white glove delivery?
Before we get into the different kinds of this service and what it includes, let's review what white glove delivery means.
The term "white glove" originates from the way delivery personnel wear gloves to protect and handle fragile items meticulously, ensuring they arrive in pristine condition.
White glove delivery is a specialized service that treats shipments with utmost care and attention, from pickup to final delivery.
It is particularly relevant for large, bulky, fragile, or high-value items such as furniture, electronics, and fine art, where standard delivery services may not guarantee a high safety level.
Key features of white glove delivery
Let's discuss the key features of the white glove delivery experience.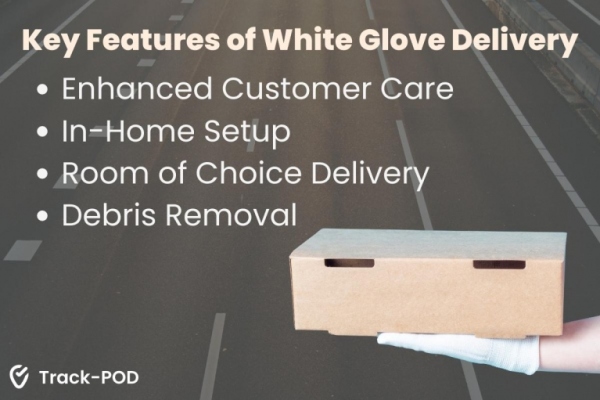 Enhanced customer care
Whether you're shipping delicate antiques, valuable electronics, or anything in between, white glove shipping service ensures a seamless and stress-free experience from start to finish.
Delivery couriers use special packing materials, protective coverings, bubble wraps, and temperature control devices.
The logistics company also takes care of secure loading and unloading procedures to prevent damage during transit.
In-home setup
Depending on the service level, the white glove shipping process can include unpacking, assembly, and installation of the delivered items.
This level of service is particularly popular for furniture, electronics, home appliances, and other complex products.
Room of choice
The white glove delivery option goes beyond the front door.
Couriers can take the items to the desired room or area of the customer's choice, sparing them from the burden of moving heavy or bulky objects.
Debris removal
After setup and installation, white glove delivery professionals will remove all packaging materials and debris, leaving the customer's home clean and tidy.
Debris removal adds an extra layer of care to the overall customer experience.
Types of white glove delivery
White glove delivery service levels can vary depending on several factors.
Some of these factors include:
the size and complexity of the items being delivered,

the level of assembly required,

the value or fragility of the items.
Below are some examples of what different types of white glove delivery services include.
1. Basic white glove delivery
This level of service includes delivery to the customer's room of choice, unboxing, and removing the packaging materials.
It is suitable for medium-sized items that do not require complex assembly.
2. Standard white glove delivery
In addition to room-of-choice delivery and unpacking, this level of service also includes basic assembly.
It is commonly used for larger items that require minimal setup, such as sofas or home appliances.
3. Premium white glove delivery
This is the highest level of white glove service, providing complete in-home setup and assembly of the delivered items.
Delivery experts will install the product, test its functionality, and offer basic operational instructions to the customer.
4. Specialized white glove delivery
Some items demand unique handling and expertise.
Specialized white glove delivery caters to high-value or delicate goods like fine art, antiques, and medical equipment.
Couriers in this field are trained to handle such items with extreme caution and precision.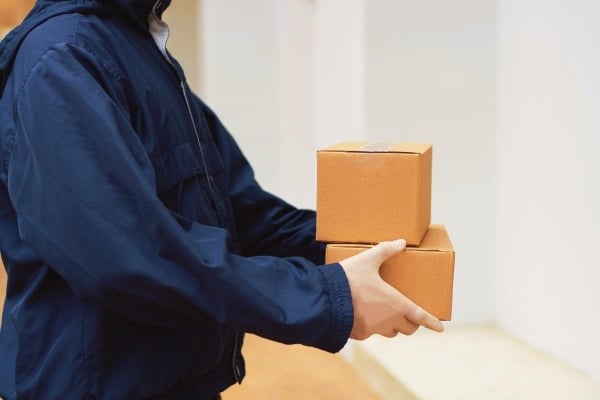 Business benefits of white glove delivery
White glove delivery option can benefit not only customers but also businesses that offer this shipping alternative.
Enhanced customer satisfaction
Every interaction with customers influences your brand perception. White glove delivery is the blueprint of excellent customer service.
Going the extra mile to provide a personalized, attentive delivery experience leaves a lasting impression on your customers.
Customers are more likely to return and recommend the business to their friends if they feel like they can rely on a careful delivery service.
Differentiation and competitive edge
In a competitive e-commerce market, standing out from the crowd is crucial.
Offering white glove delivery sets your business apart by demonstrating your commitment to exceptional service.
As a result, you'll stand out from the competition and attract more clients who care about having a quality, stress-free delivery experience.
Reduced returns and damages
The attention to detail and security in white glove service significantly reduces the chances of damage, theft and other incidents during transit.
Trained delivery professionals handle goods with care, minimizing the likelihood of returns due to shipping-related issues. This results in cost savings for your business, as you spend less on processing returns and damaged goods.
Premium delivery fees
Offering white glove delivery as a premium service allows businesses to charge higher delivery fees because of higher overall cost per mile.
Customers who value personalized, attentive service are often willing to pay extra for the added convenience and care.
By implementing tiered delivery options, with the white glove at the top, you create a revenue stream that directly correlates with the level of service provided.
Last mile tech for white glove delivery
Last-mile delivery software can be a great asset when it comes to white glove delivery.
Such software provides effective instruments for extra precision and control over complicated shipping processes.
White glove delivery services won't be effective without specific last-mile instruments, and we'll explain why.
1. Route optimization
Route planning software is a must-have instrument for any last-mile operations. Optimization tools play a crucial role in ensuring efficient deliveries.
For white glove services, it becomes even more critical to optimize routes to minimize handling and movement of delicate items.
Advanced route optimization algorithms factor in various variables like traffic conditions, delivery windows, and specific delivery requirements to create the most efficient routes.
After all, speed and efficiency are two fundamental factors for premium delivery services.
2. Vehicle check
In the context of white glove delivery services, vehicle safety check is an indispensable tool provided by last-mile logistics software. This feature plays a crucial role in ensuring the seamless execution of premium deliveries.
The vehicle/safety check feature allows delivery experts to meticulously inspect and maintain the vehicle before each route.
By verifying the vehicle's condition, including cleanliness, equipment, and functionality, couriers can minimize the risk of unforeseen delays or issues during transit.
This proactive approach enhances the overall delivery experience, as it instills confidence in customers that their products will be transported with care and professionalism.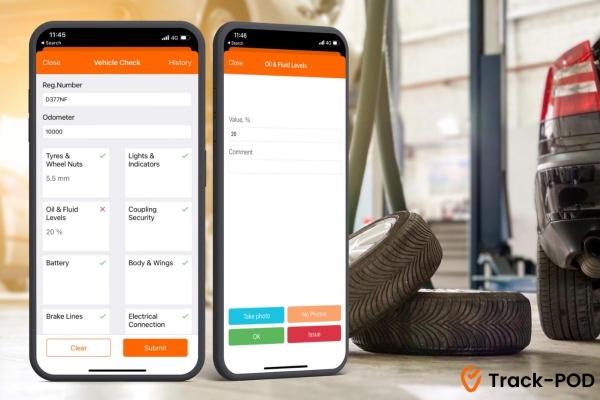 3. Load check
The load check tool in last-mile software is an indispensable asset for white glove delivery services.
As premium deliveries require utmost precision and care, the load check tool plays a vital role in optimizing the loading process.
Delivery drivers can efficiently organize and distribute the load in their vehicles, minimizing the risk of damages during transit.
By adhering to weight and capacity limitations, the tool prevents vehicle overloading, ensuring compliance with fragile items transportation regulations.
Moreover, accurate load management leads to better time and resource management. With all items confirmed and accounted for with the help of a barcode scanner app before departure, the load check tool reduces the possibility of forgotten or misplaced packages.
4. Idling statuses
Time management is critical for premium deliveries. Punctuality is a hallmark of white glove service, and reducing idle periods helps uphold this standard.
By monitoring and minimizing idle time, idling statuses tool aids in efficient route planning, ensuring timely arrivals at each destination.
Additionally, the feature provides real-time insights into a delivery courier's location and activity, facilitating effective communication between the dispatchers and customers.
5. Proof of Delivery
Custom electronic Proof of Delivery (ePOD) is a critical tool within last-mile software that holds immense significance for white glove delivery services.
When it comes to expensive and fragile items, having a detailed proof of delivery document on file is a must.
ePOD provides a reliable framework for achieving a smooth and trustworthy client experience that is the hallmark of premium delivery services.
The feature enables delivery experts to capture and record essential details, such as e-signatures, timestamps, and photo proof upon successful product delivery.
The driver app facilitates real-time updates for both customers and logistics teams. It ensures transparency and enables prompt issue resolution in case of any discrepancies.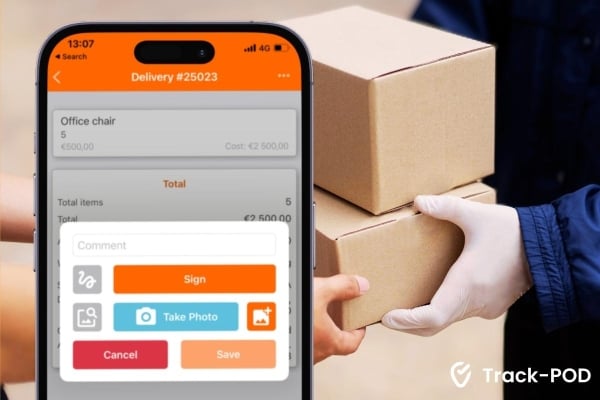 6. Real-time tracking and ETA
Transparency and communication are key to building a successful white glove delivery experience.
Delivery tracking brings peace of mind to customers as they can track their orders in real-time, knowing the estimated time of arrival.
It also enables delivery companies to communicate accurate arrival times, reducing missed deliveries.
Wrapping up
White glove delivery services offer a premium and specialized delivery experience, catering to customers' needs with valuable and delicate items.
The main ideas to take away from the post are below.
White glove delivery provides enhanced customer care, in-home setup, room-of-choice delivery, and debris removal, resulting in exceptional customer satisfaction.

Different types of white glove delivery services cater to varying levels of assembly and handling requirements for items of different sizes and complexities.

The business benefits of offering white glove delivery include enhanced customer satisfaction, differentiation, reduced returns, and the opportunity to charge premium delivery fees.

Last-mile delivery software plays a vital role in optimizing white glove deliveries. It includes route optimization tools to ensure efficient deliveries; vehicle checks to maintain delivery vehicles' condition; load check to manage loading processes; idling statuses for time management, ePOD for reliable documentation; and real-time tracking for transparent communication.
Embracing these features and utilizing last-mile logistics software empowers white glove services to provide a seamless and stress-free experience for delivering precious and premium cargo.