Delivery to Local Courier: What, Why, and How? [Q&A]
Updated on August 08, 2022 by Yulia Miashkova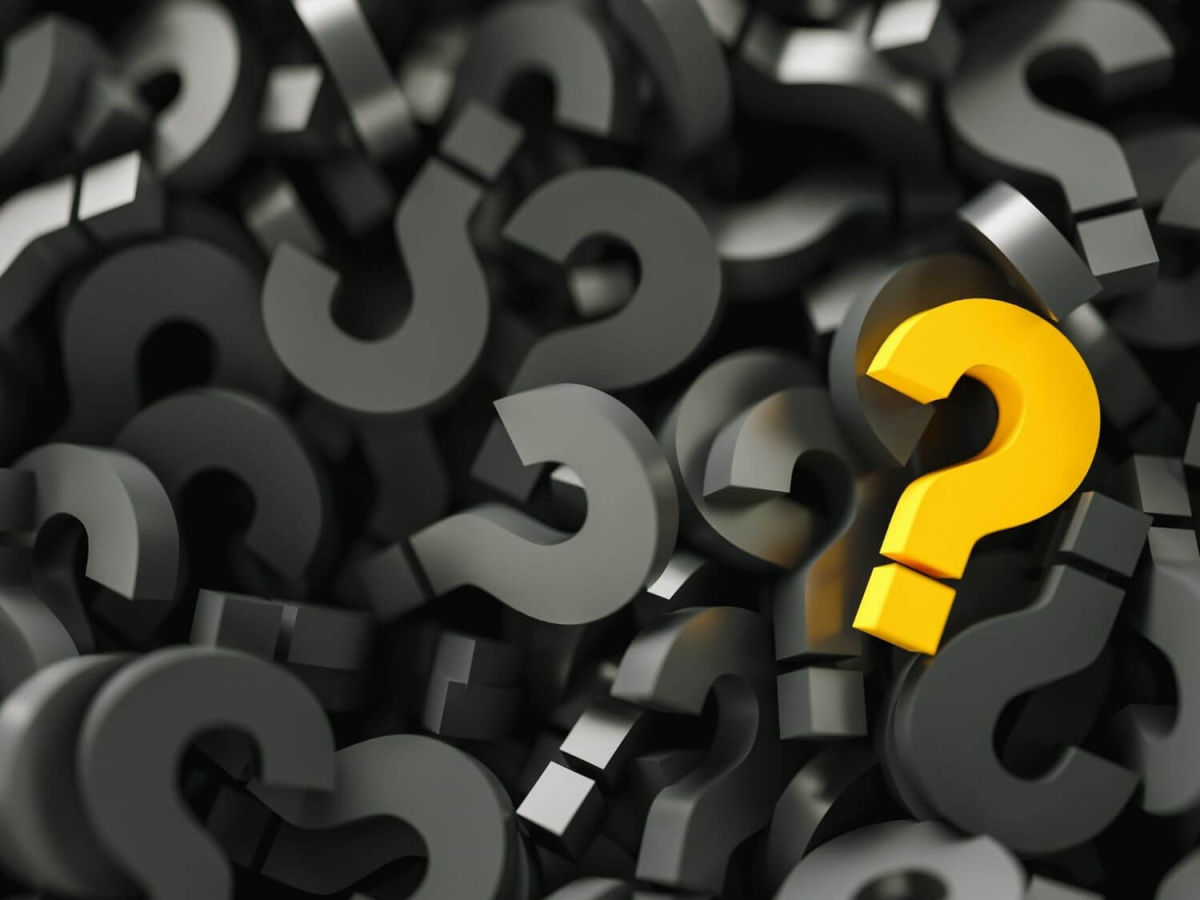 Delivery services come in all shapes and sizes. From major carriers to small delivery operations, there are many types of shipping and many terms carriers use to describe their delivery services.
Meanwhile, customers only care about one thing: getting their packages on time - whether it be by an outsourced carrier, an in-house delivery operation, or both. When it comes to last mile logistics, the service matters more than the provider.
In this Q&A, we answer the most frequently asked question about local courier delivery.
What is a local courier?
A local courier is someone who covers the last leg of the journey from the manufacturer to the customer at home.
This is a company that oversees last mile delivery, i.e. the final stage of order fulfillment.
Depending on what the manufacturer's supply chain looks like, whether or not distributors are involved, and how many carriers are needed to bring the package to the customer's doorstep, a local courier can be a local branch of an international carrier or an independent local delivery partner.
Either way, a local courier is someone who knows the delivery service area well and is able to bring the package to the customer's doorstep.
What does delivery to local courier mean?
Delivery to local courier means that the package did arrive at a local branch of the courier service provider. It also means that an individual courier has picked the package up from the depot.
At this stage, a delivery route is usually planned out, with multiple drops (customer addresses) included. Customers usually receive their SMS or email delivery notifications specifying the date and time of delivery.
Delivery to local courier can also mean that the packages have been labeled, scanned, and loaded onto the truck as per the vehicle loading plan. Scanning is something local courier services do to prevent delivery mistakes.
What is local courier facility?
A local courier facility is a delivery starting point in last mile logistics.
Local facilities are hubs from which courier drivers start their routes. They can also function as warehouses or store locations in case a business does self-delivery.
Once the package has arrived at the local courier facility, the customer can expect delivery within 24 hours or so - depending on the service area.
A local courier facility will also provide live tracking information to customers together with estimated time of arrival (ETA), courier contact info, and order details. Local facilities are the last to handle shipments before they reach customers.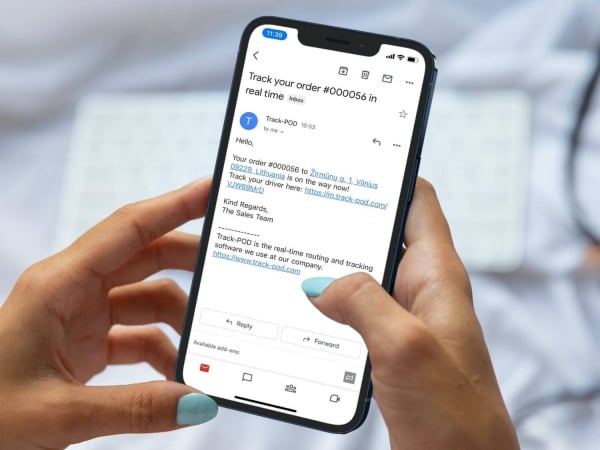 Why use local couriers?
Local courier businesses, having smaller fleets and employing fewer people than major carriers, can charge more for their services than nationwide transportation companies. However, working with local courier companies comes with its own advantages.
Local knowledge
Not even the most advanced route optimization algorithm knows all restrictions and specifics that apply to local areas and addresses.
While an automatic route planner will arrange hundreds of drops into delivery routes - something that would otherwise take hours, if not days, of manual work - the software doesn't have the kind of knowledge local couriers have.
The best combo for fast and precise deliveries is route planning software + local knowledge of the area. When orders are planned by AI and handled by local couriers, you're getting the best of automation and human planning.
Even big carriers partner with local couriers and fulfill orders in areas where they don't have branches of their own.
Tracking & visibility
Supply chain visibility is a big issue for manufacturers and distributors. Dealing with customer calls and requests for updated ETA and courier whereabouts is the necessary evil of providing an online shopping experience - and this is something that can be eliminated completely by local couriers.
In local areas, large carriers will often give an estimated date of delivery and not much else. Local couriers, meanwhile, will provide real-time tracking with the option to contact the courier handling the package.
This is because local couriers have fewer resources to handle customer calls. Instead, they make use of last mile delivery software that powers notifications, updates, and courier live tracking. These are all parts of customer self-service.
Tracking and visibility are taken even further by special courier services. Carriers that are equipped to handle high-value or time-sensitive loads give clients peace of mind with on-the-fly updates.
Sustainability
Local distribution is the future of supply chains. While this is already true for shipping product parts from Asia which has proved to be risky and unreliable during the pandemic, the future of order fulfillment is also local.
Customers are becoming more and more conscious of their shopping choices. Companies that can offer sustainable shipping, i.e. such that causes fewer emissions and doesn't involve paper, will thrive in the long term.
Local courier facilities are more likely to use sustainable fleets like electronic vehicles or cargo bikes because they need to stand out from the competition; and also because they care about their local areas.
Electronic Proof of Delivery aka paperless delivery confirmation is also something local couriers will use to cut costs and be more sustainable.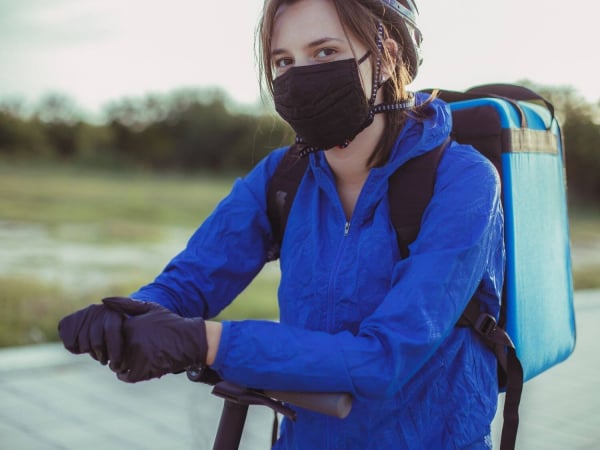 How to start a local courier business?
What does it take to start a local courier business and be of service to your community? First and foremost, you need local staff, i.e. drivers and dispatchers who will work with you to deliver orders to customers' doorsteps.
You know already that route planning software can arrange unlimited drops into delivery routes, which means your dispatchers won't have to spend hours a day building routes manually.
With features like priorities, load planning, and time slots, you can nail route planning and keep your customer service standards high.
Meanwhile, drivers will need to bring the right packages to the customers following their assigned routes. For this, they can use paperless delivery driver apps with features like barcode scanning, navigation, order management, and photo Proof of Delivery.
It can be hard to ensure a steady workload for drivers as a local courier service, especially as a startup. What you can do, however, is work with contract drivers and give them easy tools like a mobile driver app to quickly download and get started on any smartphone.
To keep customers at the center of the delivery process and eliminate calls on the status of delivery, make sure you have software that automates customer notifications and live tracking.
This is useful at every stage of order fulfillment but especially ahead of delivery and after the delivery service has been rendered.
Naturally, this is a very rough outline but the basics of starting a local courier business are:
Finding the people who will make it happen.
Giving them easy-to-use tools to succeed.
Wrapping up
What does local courier facility mean? It means that the order will be delivered soon by the people who know the area well and are keen to provide the best delivery service they can.
I hope this Q&A gives you an understanding of what local couriers do and how they work to deliver packages to customers on time and in full.