Multiple Stop Route Planner for Delivery Drivers | How Does It Work?
Updated on January 14, 2021 by Andrey Baturin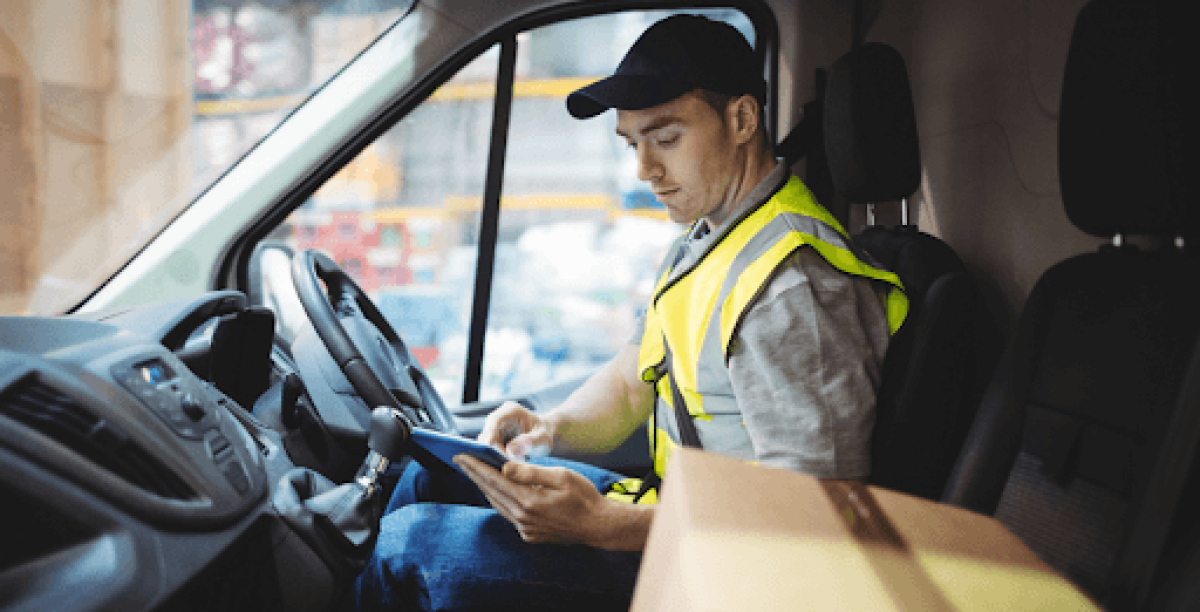 Thanks to apps and the popularity of online shopping, more businesses than ever before are now choosing to offer same-day delivery to their customers.
Fast delivery is a great selling point and can help you convert more leads into sales. But fail to meet drop-off deadlines, and keep customers in the dark regarding their deliveries, and you run the risk of damaging your reputation.
Track-POD offers business owners an all-in-one delivery software solution that helps you optimize your fleet's performance, as well as empower customers to track their packages in real-time.
Taking the concept of a multi-stop route planner for delivery to the next level, our innovative software, and driver app support has a wide range of features, making drop-offs and priority orders a breeze.
So if you're searching for a free route planner with unlimited stops, you can now enjoy a free trial of Track-POD and experience the future of digitized deliveries today.
Here's how our powerful software actually works and how it can save your company valuable time and money.
Multiple Stop Route Planner that digitizes your deliveries & dropoffs
Many of our customers used to rely on complex Excel sheets, Google Maps, and a free route planner app to fulfill their deliveries and meet delivery windows. This method makes it incredibly difficult to take a top-level overview of your entire fleet's performance and identify ways to save your business time and money on fuel.
While Google Maps allows you to input a number of destinations, your fleet driver will still need to figure out the best order of stops to take. This is where a smart delivery app can transform your business!
Track-POD takes the hard work out of planning your driver's route. Our clever and easy-to-use app for delivery drivers will assess your driver's entire journey and reveal the best order of stops in relation to time, priority orders, deadlines, traffic, mileage, and even CO2 emissions.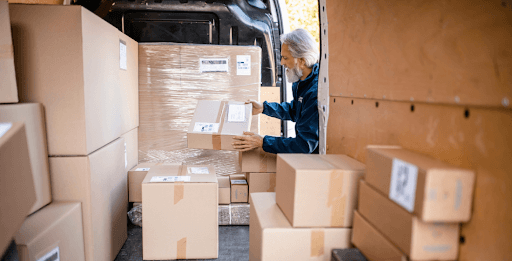 Route Planner offers you to oversee & analyze delivery drivers
While an Excel document might be able to give you a top-level overview of your fleet of drivers, crawling through the data and trying to make small changes to optimize your delivery service can take up a huge amount of your time.
Plus, if you don't have data analytics experience, trying to make sense of it, all can leave you extremely frustrated. Many of our customers used to rely on their fleet drivers to self-record the time they spent at each location and feedback this data after they completed a shift.
This was before they took advantage of Track-POD. This traditional process is now out-dated, with route planner apps able to digitize this task, saving your team time in the long run.
By using Track-POD, you also remove human error, such as forgetting to record and input the time each driver spends at each drop-off location. Plus, if a driver has been taking advantage of their job by providing inaccurate data and taking more breaks than they are actually allocated, Track-POD will hold them accountable.
Our smart route planner app will help you monitor your drivers' fleet and encourage your team to speed up and work efficiently.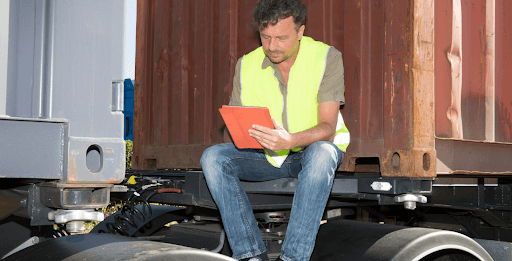 Multiple Stop Route Planner makes updates to delivery routes in real-time
If you have an e-commerce website that offers next-day delivery or tight delivery windows, you will benefit from having our route planner app by your side.
Flexibility has been a major focus during the development of our delivery driver software so that you can update and amend your driver's journey in real-time. Even when your driver is on the road, you can use our software to update their shift details and track their status.
We understand that in business, things can change at the very last minute. So, Track-Pod allows you to add additional stops to your driver's route.
When you add a new destination, our technology will automatically assess the new route and rearrange the stops for the best schedule in terms of mileage, time, delivery windows, etc.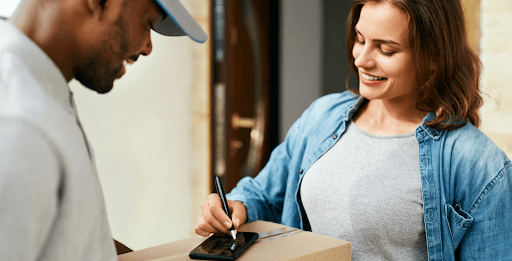 Track-POD's Route Planner key features generate happy customers
Generating happy customers often comes down to being transparent as a business. If a customer places an order with you and requires next-day delivery, for example, they will often be eagerly waiting on their goods to arrive.
By using Track-POD as your go-to route planner app, you can keep customers well informed at all times. Even if you need to change a delivery window, as long as you notify customers about the changes using a delivery app, you are still likely to receive positive feedback for excellent customer service.
Contact customers via SMS or email
Our delivery driver app allows businesses to contact customers via text/SMS or email in advance. You can choose to contact customers 24 hours before their delivery or up to seven days in advance, depending on your unique customer service requirements.
It's important to note that most customers prefer real-time ETA notifications when waiting on deliveries so that they can go about their day and only return home or to their workplace when their delivery is about to arrive.
Delivery order queue alerts
Another key feature of Track-POD is our multi-stop customer mail updates. Basically, you can send out updates to all customers on a particular route regarding the status of your driver's journey.
Let's say a customer is number 5 in a queue of 10 stops on your driver's journey. They will receive updates after your driver has completed each drop-off, allowing them to predict when the driver will arrive at their stop and deliver their order. This is similar to Uber and acts as a live tracker link for customers.
One hour delivery windows
Time is business money, but time is also precious to your customers. Using a multi-stop route planner for delivery, you can allocate each destination or drop off a unique time slot. These could be one-hour windows or two-hour timeframes.
You can bet your customers will be thrilled that they no longer need to wait at home or in an office for delivery to arrive finally.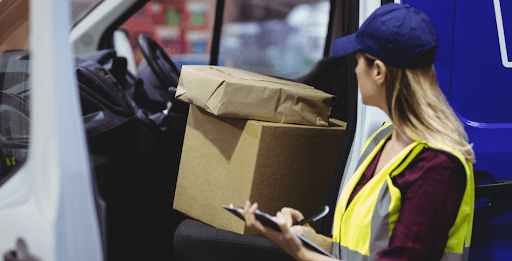 Track-POD Multiple Stop Route Planner utilizes data to adjust your fleet
Manage your entire fleet with one incredible app! It's simply not enough to optimize your journey anymore, and you need software that can also take into account your transport fleet.
Track-POD will provide insight into your driver's working hours and set shift limits so that no fleet driver becomes overworked and poses a risk on the road. Our software can also factor in a driver's breaks and lunch hour, remove them from working hours, and effectively calculate the delivery time slots.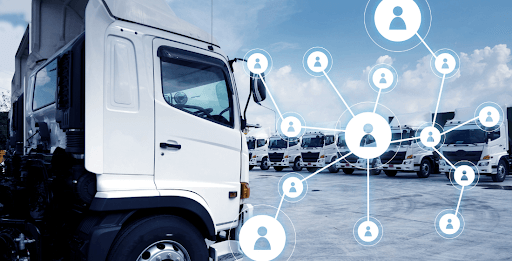 Route Planner supports drivers & makes journeys time effective
Using your driver's home location, you can even plan a journey from their doorstep. Schedule your driver to visit the warehouse to load up and then provide them with their onward journey details. It really is that simple.
If you are using Track-POD within the UK or Canada, our multi-stop route planner allows you to plan a trip across several days. If your driver needs to travel across England over a period of up to 3 days, simply input your information into the route planner app, and our software will reveal the most cost and time-effective route to take.
Discover how Track-POD's multi-stop route planner for delivery drivers can help your business today and unlock our free trial now.