Proof of Shipment vs Proof of Delivery: Know the Difference [UPD 2023]
Updated on October 25, 2023 by Alina Kostukova and Yulia Miashkova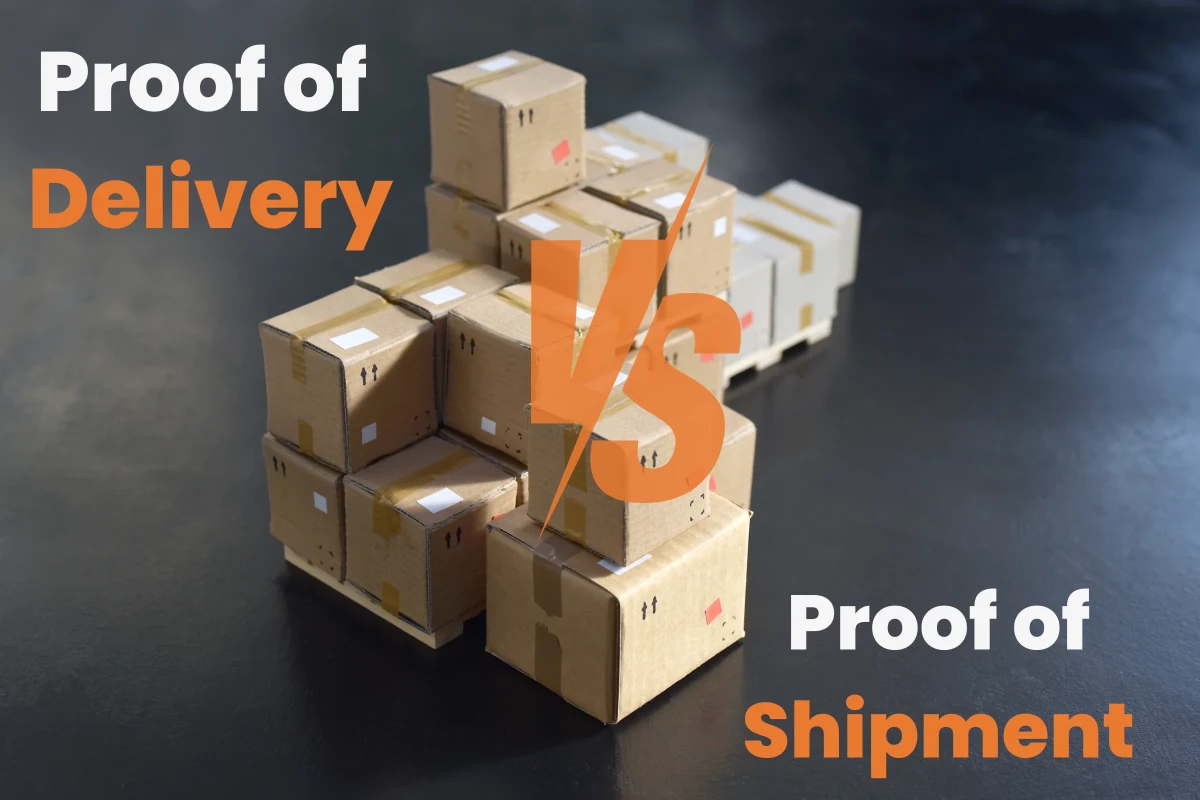 If you work in logistics, proof of shipment and proof of delivery documents are critical for your organization.
You must ensure these files are included in your delivery process to stay organized and keep your customers happy. Without them, you could run into all kinds of logistical and organizational nightmare scenarios.
Proof of shipping and proof of delivery both function as order confirmation receipts.
However, each document is unique and plays its own important role in the supply chain.
We'll explore the differences between proof of shipment and proof of delivery documents in last mile logistics, and discuss why both are so important for your operations.
What is proof of shipment?
Proof of shipment needs to be sent out every time an order is processed and dispatched.
Proof of shipment is a document that may be in the form of a physical receipt or a digital file. The document shows that the shipment has been handled and sent out.
Generally, proof of shipment will include the exact date when the order was shipped and any customer contact details. This includes information like the recipient's address, their zip/postal code, and any other details relevant to the delivery.
Proof of shipment document is the best way to certify that an order has been dispatched and is on the way to the correct recipient.
The client information on the document must match any details the customer provided when making the transaction.
The recipient can view their proof of shipment to confirm that their order has been dispatched and is heading to the correct location.
Proof of shipment does not certify that the order has been received or that the person receiving the package is happy with their delivery.
This document acts as a kind of receipt to show that the package has left a warehouse and is en route to its destination.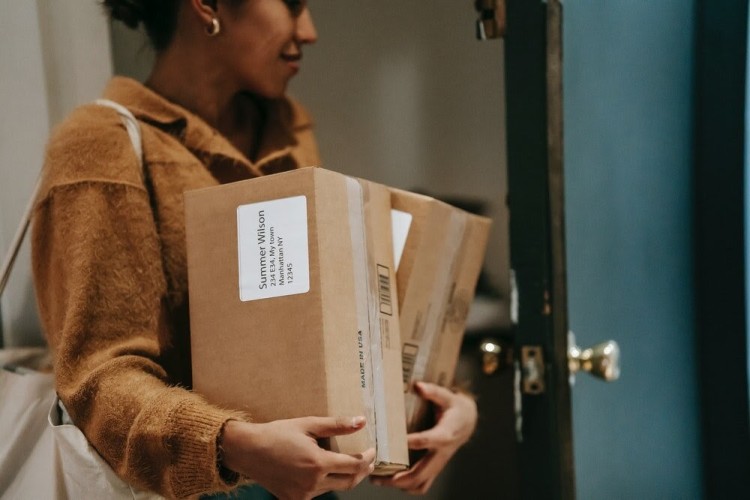 What is proof of delivery?
Proof of delivery (POD) acts as an order receipt but for the completed delivery. POD document shows that the order has been successfully delivered to the recipient.
A proof of delivery document typically comes in two formats:
Sending proof of delivery is the very last step in the delivery process. Once a delivery is completed, the document is shared with the package recipient.
Proof of delivery structure
Proof of delivery document should include all the necessary order and delivery details, such as:
Delivery time and date
Name and contact details of the recipient;
Delivery address;
Courier details, e.g., the driver's name and vehicle information;
Actual proof of delivery, e.g., signature, photo, geotag.
The customer is often expected to sign their proof of delivery document to certify that the order has been fulfilled. By signing, the receiver agrees that the package is correct and that the goods are in the appropriate condition.
However, with advanced last mile software, a signature isn't the only way to confirm deliveries.
In Track-POD, you can fully customize your proof of delivery template and add one or several POD forms.
Track-POD offers the following proof of delivery formats:
Electronic signature (courier's or recipient's);
Photos (up to 10);
Location coordinates (geotag or manual entry by the courier);
Goods quantity;
Cash on Delivery (COD) amount;
PIN code.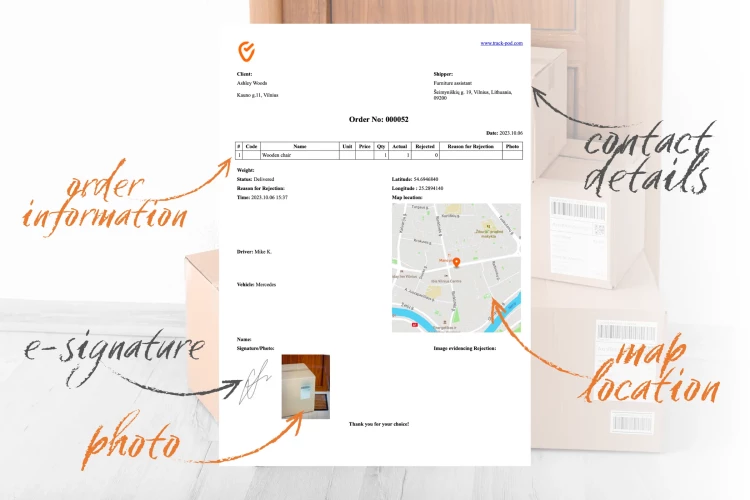 Once proof of delivery has been added or signed and passed onto the recipient, it acts as proof of the goods being in the possession and under the customer's responsibility.
In the world of deliveries and logistics, proof of delivery document is essential for accountability and keeping track of delivery success.
Proof of shipment vs proof of delivery
Receipt of shipment and receipt of delivery may seem like two very similar things.
However, they both perform unique functions. Using both of these documents for your logistics operations is incredibly important.
The main difference between the two is that a receipt of shipment exists to prove that an order has been shipped, but not delivered yet.
This is to certify that the items in question are no longer in the hands of a warehouse and that they are now the courier's responsibility.
Proof of shipment does not prove that the buyer has received their package or that on-time, in-full delivery occurred. It shows that goods have progressed to the next delivery stage.
In many cases, a receipt of shipment is used to hand over the responsibility of a package between two businesses.
For example, if an organization has its own warehouse, but uses an external delivery company, then proof of shipment shows that the goods have passed into the hands of the next company.
Proof of delivery, on the other hand, is there to show that the order has been completed.
This is a kind of receipt for the customer to prove that they have received the order and are satisfied with its condition. The order is finalized and finished once proof of delivery has been set out.
Proof of delivery is customer-focused. This is the point where the customer accepts responsibility for the goods. Customers can also use it as a receipt for their records.
Why should you have both?
Tracking receipt of shipment and proof of delivery is essential because both play their unique roles in the supply chain. As these two documents cover different functions, you can't just rely on one.
Both are required to make sure that each stage of your delivery process is properly tracked and recorded.
One of the main reasons to use proof of shipment and proof of delivery is accountability. These documents exist to prove exactly who is responsible and accountable for each stage of the delivery. This can help with any possible customer disputes or legal issues.
Proof of shipment and proof of delivery state exactly when, where, and by whom the delivery was passed on to its next stage. This makes it easier to go back and trace order fulfillment.
If you manage deliveries and logistics, then you understand the importance of carefully monitoring every step of the delivery process.
If multiple deliveries occur, keeping track of every step in each delivery process can be incredibly challenging.
Proof of delivery and proof of shipment make it easier for delivery managers and customers to keep a clear record of the different steps in the delivery cycle.
Benefits of tracking proof of delivery and proof of shipment
Now that we know what proof of delivery and proof of shipping documents are let's look at some of the main reasons why keeping track of them is important.
Accountability
Firstly, there's the matter of accountability, which we already touched on above.
Proof of delivery marks the point where accountability is passed on from the merchant to the recipient.
Signing POD adds legal accountability and can help minimize customer disputes.
As there are various parts in a supply chain, it's essential to understand who is held accountable at which stage.
By making use of proof of delivery and proof of shipping documents, logistics managers are able to quickly break down the different areas of responsibility across this chain.
Customer satisfaction
We know that consumer demands are constantly increasing when it comes to ecommerce deliveries.
Offering proof of delivery gives some power to the customer by letting them inspect the parcel before accepting it.
This helps customers identify any potential issues with their goods, giving them more confidence in your delivery service.
Together with proof of delivery, you can collect customer feedback on the service provided.
Organization
Tracking proof of delivery and proof of shipment is an easy way to keep things organized.
Logistics and fleet managers can have a lot on their plates, especially when dealing with multiple delivery stops and routes each day.
Offering clear POD is an effective way of understanding exactly when each delivery was made.
Having all of your delivery proof in one place gives logistics managers an easy reference for all of the deliveries that occurred that day. When managers need to understand their operations, they can simply refer to these documents.
Tracking
An essential role for any logistics manager is to keep careful track of the progress of their delivery routes.
One of the benefits of using the right delivery management software is that the digital proof of delivery document (ePOD) can be accessed from anywhere.
With Track-POD, you can send a copy of the POD to multiple recipients as soon as the order has been delivered. The list can include dispatchers, shippers, and customers. When paired with SMS and email delivery notifications this makes it much easier to track and keep up with the shipping process.
Data capture
Proof of delivery is helpful for capturing a clear set of delivery information. With the right software, delivery companies can understand the exact time and location of each delivery.
They can track which drivers made which delivery, and when they made them. Beyond keeping organized, this also helps monitor delivery progress for better reporting and analytics. This is essential for staying up to date with your business and finding areas to optimize it.
Challenges of tracking proof of shipment and delivery
Delivery receipts offer clear value to any business and its customers.
However, challenges might still hold businesses back from utilizing these documents. We've outlined some of the main challenges below.
Time
Although these documents may seem simple enough, implementing them into busy delivery schedules can be time-consuming. Delivery drivers must be able to capture all the necessary information (signatures, photos, other POD forms) as they make deliveries.
Keeping this information accurate while operating a busy delivery schedule can be challenging.
Time is incredibly valuable in logistics, and each moment needs to be carefully planned out.
You can cut down on service time at each stop by customising your POD document and automating the data entry process. In the Track-POD's driver app, couriers can add signatures and other forms of POD with just a few clicks.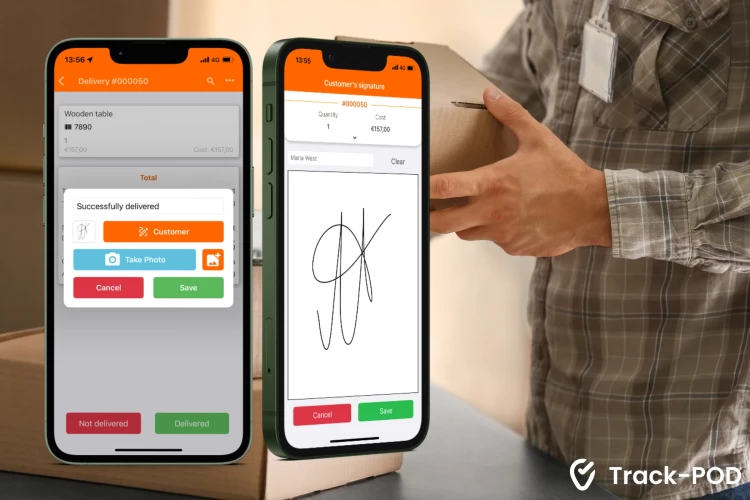 Tracking
In order to offer accurate proof of shipment and delivery, businesses need to be utilizing a smart tracking system. This means keeping up to date on real-time delivery progress to ensure that these documents are completely accurate.
Any accurate proof of delivery must have an exact delivery time, date, and location. This should be generated alongside the GPS tracking software to offer efficient and reliable results.
Paperwork
Industries all over the world are undergoing logistics transformation, and it's vital that small and mid-sized businesses keep up.
When tracking proof of shipment and delivery, we need to look towards paperless solutions, like ePOD. For many businesses, this might mean switching over to a new software system.
Final thoughts
One of the most essential parts of running a delivery operation is recording and tracking each delivery.
This is important for both the customer and the logistics manager.
To achieve the best possible outcome here, using accurate proof of shipment and proof of delivery documents is a must.
These two features are used in their own unique scenarios, with their own specific goals. Making use of both of them is important because they each perform a crucial function.
If you want to enhance the delivery process and improve the logistics management, then using the right proof of shipment and delivery software is essential.
Try Track-POD for free or book a demo and get your first custom Proof of Delivery PDF today.