Commercial Vehicle Routing: 5 Ways You Shouldn't Go
Updated on July 12, 2021 by Yulia Miashkova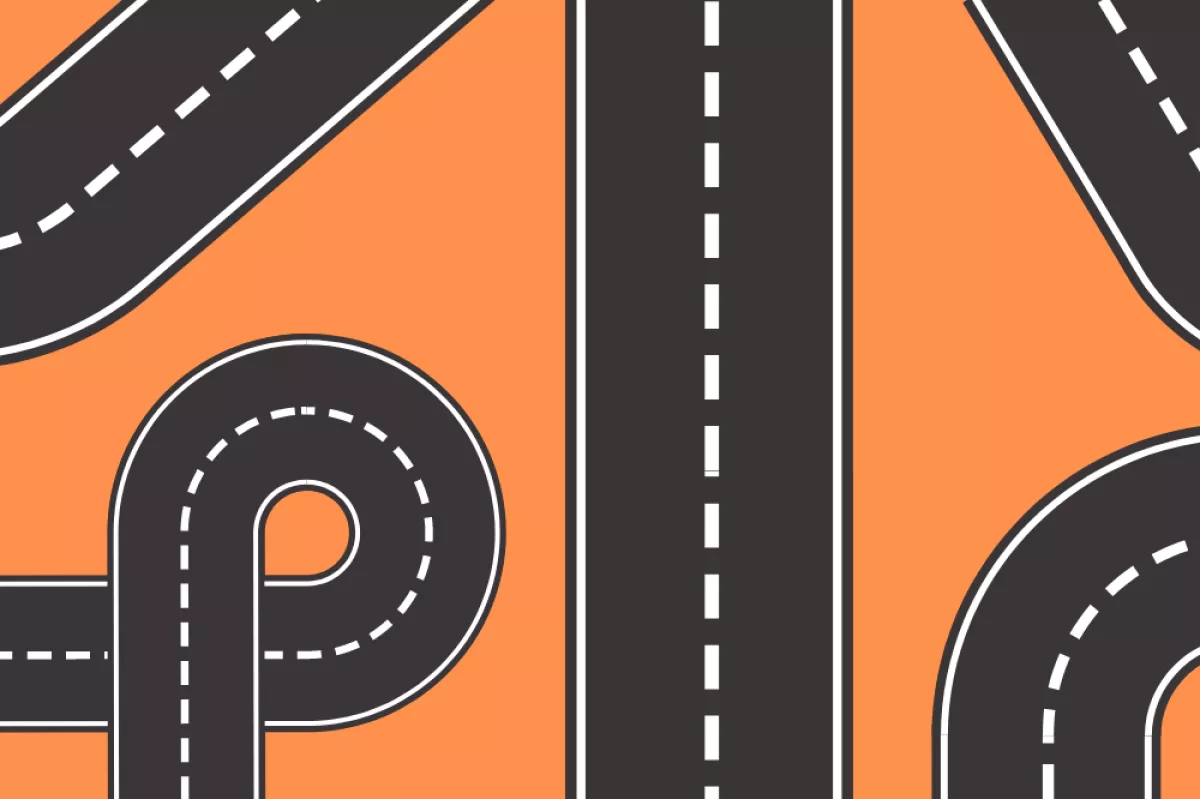 Routing is one of those things you need to spend some time figuring out. No wonder we talk so much about route planning and route optimization - the way you do it determines the efficiency of getting from A to B.
Even for personal travel, routing is essential to stay out of heavy traffic, pick the right roads, and don't find yourself on the wrong street when you're expected someplace else.
When it comes to truck routes and truck navigation, the stakes are even higher as your entire fleet and operations suffer because of poor truck routing choices.
To get truck routes right, you need to make truck-specific decisions. If you're looking for directions on how to route your commercial vehicles in the best way possible, this guide is for you.
Because every excellent truck route is different, I won't give you one-size-fits-all solutions. Instead, I'll walk you through the five most common mistakes in routing commercial vehicles so that you know what to avoid.
By learning from other logistics managers' mistakes, you'll be able to figure out how to route in your own best way.
But first...
What is a commercial vehicle?
Before we get to the meat of it, let's define what a commercial vehicle is.
A commercial vehicle is any type of motor vehicle (a truck, van, bus, or RV) that is used to transport goods or customers.
Commercial vehicles are always a part of a service - be that delivery, pickup, or another type of transportation.
Commercial vehicles are registered as part of a larger fleet and other tools and resources deployed by businesses across industries. It's the job of a fleet manager to look after commercial trucks and supervise their maintenance, routing, dispatching, and overall optimization to support the business goals of the company.
If you don't have a designated manager to take care of your every truck and its route, no worries. Truck routing can be done by anyone at the back office - as long as they have an understanding of the routing process and use the right tools.
Routing commercial vehicles: 5 ways not to go
Truck-specific routing is always a challenge. Let's go through the biggest, most common mistakes you can avoid when making routes for your vehicle drivers.
Making on-demand delivery your only option
No two transportation companies are identical. Even within one industry, there may be infinite varieties of business models. Still, options like same-day delivery are becoming the new norm, which makes things even more complicated in terms of routing among other aspects.
With more delivery options come more restrictions as to how you can plan routes and optimize costs. Luckily, unless same-day delivery is your only option because you transport hot food, you can be smart about it and run prescheduled deliveries as opposed to on-demand deliveries.
The logic behind it is simple: when planning routes in advance, i.e. at least one day before the routes will be executed, you can avoid a lot of restrictions and go with the most cost-efficient routes possible. By using a route planner as part of your transportation management software, you can get to a really low cost per job and even offer free delivery at some point.
The bottom line is: unless you're competing with Uber Eats itself, consider routing your vehicles in advance. Then you can create efficient routes with account for each location, the overall number of stops and roads to go, as well as each customer's preferred delivery time.
Routing every vehicle the same
Truck routing that results in half-empty trucks on location is not a pretty picture. You can't be serious about resource optimization until you've made sure each vehicle is utilized to its top capacity.
Things like maximum weight, temperature, number of pallets, etc. need to be taken into account for each individual truck - not to mention choosing the right roads and turn directions depending on the truck's restrictions.
Keeping your truck restrictions data in mind all the time can be too much weight to bear. Especially with a varied fleet of different commercial vehicles: how do you route each of them efficiently, making sure they work in sync and don't waste your company's resources?
The good news is, you're not alone in making sure that your trucks are loaded efficiently. Route planning software is there to support you in getting the most out of your commercial vehicles.
Systems like Track-POD use AI to pack maximum weight and volume in each vehicle and make sure no truck space is wasted. Commercial truck routing can really be completely safe with the right route planning app.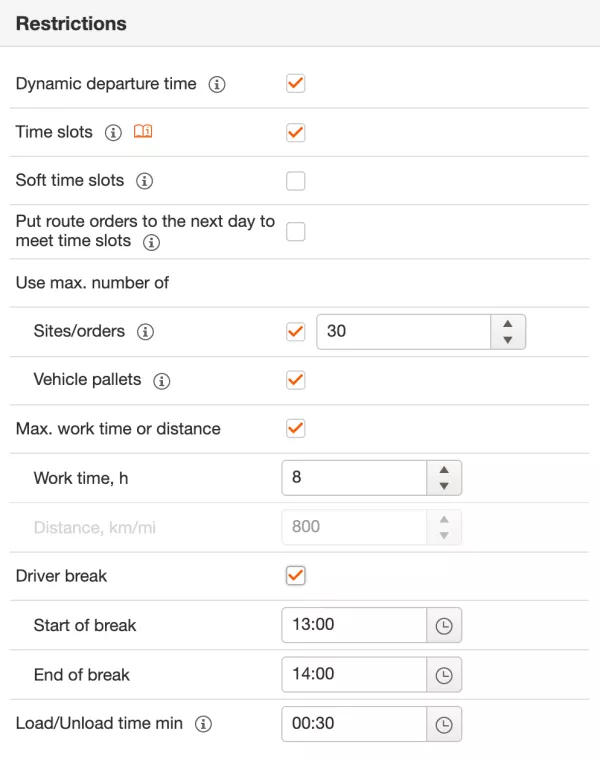 Ignoring load checks
When it comes to managing a fleet of vehicles, even one truck arriving at the wrong location and/or with the wrong goods is too many. Customers are rarely happy about drivers pulling up with the wrong cargo, and these mistakes will always cost your company customer loyalty.
While you might feel like load checks and routing are two separate things, combining them actually makes sense. A good route planner helps you support drivers in running load checks ahead of every route.
This feature is super helpful as it gives drivers the QR or barcode scanning option in their mobile app so that they can check the cargo before going on the road with it.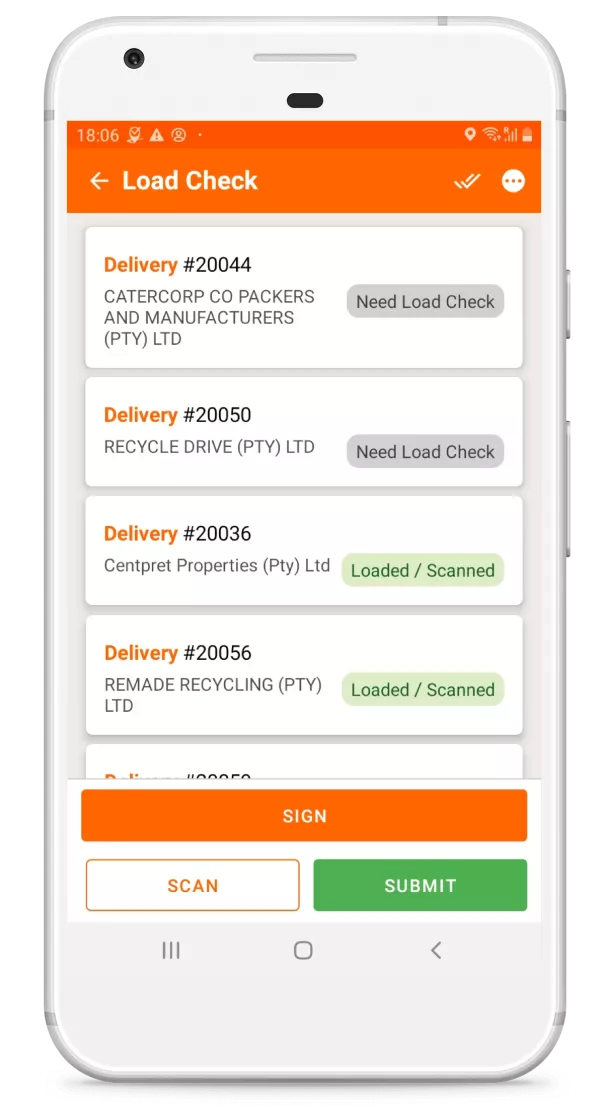 Load checks take little time and spare your drivers discovering they have the wrong goods on location rather than at the warehouse. This is extremely helpful in growing customer satisfaction by improving your rate of successful deliveries one load check at a time.
Keeping truck maintenance a separate process
Truck maintenance and vehicle repairs are both things that cost any business a lot of money if not managed efficiently.
Most of the time, transportation companies don't practice a lot of proactive vehicle maintenance and only look for a solution after the problem has manifested itself on the road. As a business that wants to keep routing risks low, you have to incorporate vehicle checks in your workflow.
Much like with load checks, vehicle checks can be delegated to drivers for additional security. After you dispatch routes to individual drivers, they can receive custom directions in their mobile driver app asking for data on the state of their vehicles.
As a manager, you can set safe and critical values for each parameter and be notified of any issues instantly through your web dashboard.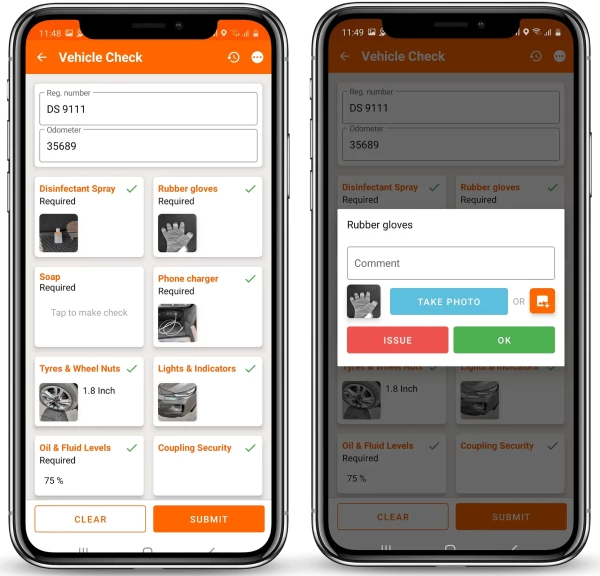 Proactive vehicle maintenance is your best bet in making sure you keep commercial vehicle repair costs low and support safe routing through a mobile driver app like Track-POD's.
Missing out on GPS data
Truck driver's mobile app is not only a tool for navigation, turn directions, maps, live traffic data on the road, and any restrictions on the way to a location. It's also a bridge to customers, back office, and any point of contact they need to be in touch with.
Navigation relies on GPS but so does real-time vehicle tracking. GPS tracking is a cornerstone service of last-mile delivery apps. In addition to navigation for the driver, GPS is used to give the dispatcher a specific driver's location at each turn.
This way, you can see all travel routes on the map at once to get an overall view of all your couriers on the roads.
The same type of service is available to customers. Track and tracing is essentially a single-click way to check the driver's real-time location without installing any apps or inserting order IDs.
There's a lot to take from a commonplace GPS technology, so make sure you have the apps that utilize GPS beyond driver navigation and maps.
Recap
Routing commercial vehicles comes with challenges at every turn. To do it right, you need to understand your fleet's restrictions and map out your workflow based on best practices. I hope this article provides the type of guidance that makes routing less of a headache.
If you need help routing your vehicles based on data, not hunches, get in touch and let's make sure nothing stops you from taking the roads that lead to success.