Logistics Route Planning & Optimization: 5 Aspects
Updated on January 05, 2021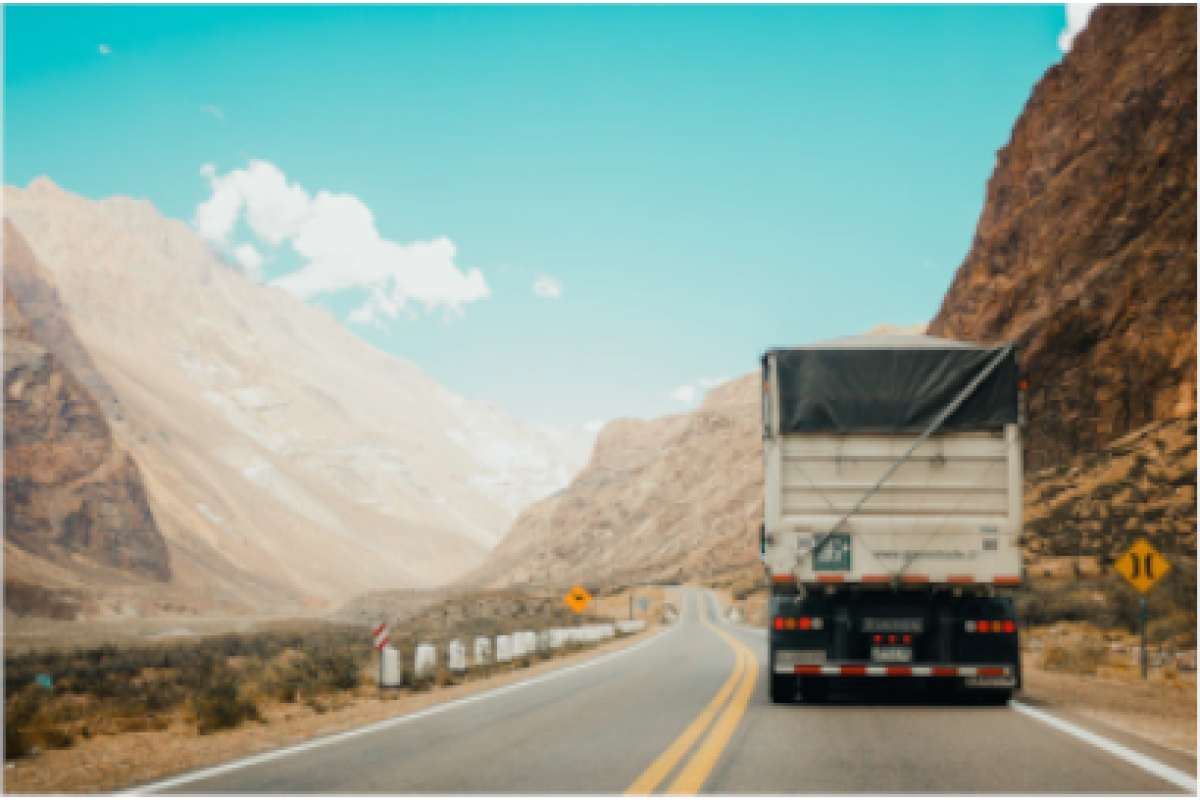 Route planning and optimization are integral strategies applied in logistics and routing industries. Although both terms get used interchangeably, they have significant differences that make them unique.
Implementing an effective routing strategy allows businesses to provide smooth and efficient services. Operating an entire fleet can be a tedious task making it imperative to look for ways to save time and money.
More importantly, logistics route planning and optimization can play a fundamental role in increasing your revenue. Once you integrate the right route optimization technology that satisfies your customers, they will always go back to you.
Otherwise, you can expect multiple missed deliveries, delays, and overworked drivers.
Table of contents:
- The difference between route planning and optimization
- How does route planning and optimization work?
- Route optimization
- Route planning
- Vehicle fleet optimization
Some fleet managers and business owners plan the routes in an old-fashioned way through pen and paper. Others accelerate route optimization through Spreadsheets.
Another way to efficiently perform this is through an outsourced provider. Not only can you save time but also ensure that the strategy provided harbors valuable returns.
The difference between logistics route planning and optimization
Route planning refers to the process of preparing how drivers can execute multiple services effectively.
Managers set a pre-existing list of orders along with the relevant destinations by their services. Mapping out the potential routes allows businesses to anticipate the job's intricacies that can affect the drivers' productivity.
This feature will enable them to predict how they can handle a certain number of customers at a given time. Furthermore, logistics route planning aims to minimize the expense of downtime while increasing productivity.
Route optimization allows companies to leverage various functions and resources to produce an effective route sequence.
For instance, some enterprises take into account the parameters in mapping out the routes to improve efficiency. The parameters may involve vehicle weight limits, drive time, and shift patterns.
Taking these parameters into account, they can integrate a balance between delivery speed and quality of service. At the same time, this allows them to have a clearer view of the potential destinations that drive more customers.
Overall, the ultimate goal is to have full control of routing operations from start to finish. This planning tool allows them to address customer concerns better and improve their overall experience.
It can also help businesses manage their employees' workflow to ensure that they stay productive without compromising their well-being.
How does logistics route planning and optimization work?
Businesses in the delivery and ridesharing services can take advantage of route planners. The more they optimize the destinations their drivers go through, the more savings they can earn.
These savings come from fuel costs, labor costs, and, more importantly, the drivers' capacity in a day. You can see a dramatic change in the service capacity based on the number of stops completed, vehicle capacity, and other unforeseen circumstances.
For delivery businesses, the delivery speed can tremendously change if a team delivers enormous packages.
Logistics route planning and optimization determines the most cost-effective route by taking several parameters into account. The process might seem simple on paper, but creating a route sequence is more complicated than that.
It is not as simple as picking the route that has the shortest distance from point A and B.
Route managers would often analyze the potential scenarios. The scenarios must account for unwarranted events and business limitations like vehicle availability, traffic congestion, and suitable drivers.
For this reason, many organizations integrate Artificial Intelligence into their existing business architecture. Advanced algorithms take business constraints, historical data, and insights into account to develop a route plan.
Businesses also opt for outsourced providers to gain access to industry experts. It is significantly more cost-effective, and it guarantees optimal routes that can give you a competitive edge.
Although here are the best solutions for logistics route planning and route optimization.
Route optimization
Optimizing multiple stops: route planner must display how many orders the driver has left and notify all customers about the updated ETA.
Setting optimization priorities: route planner systems must take priority level orders/customers into account.
Route planning
Providing notifications: Most customers would prefer notifications get sent through text message instead of email. Either way, the planner must disseminate notifications one day or several days in advance.
Sending a live-tracker link to the client allows them to monitor the progress of their order.
Don't provide time slots that are too vague but do not take more than an hour per slot. It is not advisable to have customers wait half a day for delivery and miss the promised delivery window.
Although it is possible to administer routing and optimization manually, the task becomes more complicated as the business grows. It is required to stay updated then modify routes and pit stops promptly based on those updates.
On top of that, the route sequence can be affected by changes in the environment. From dealing with the increasing costs of fuel and transportation, and vehicular congestion over time to logistics distribution, it is imperative to implement advanced route optimization strategies.
Integrating a route planner through applications like Track-POD can provide you with the shortest and fastest routes in a matter of seconds. Ultimately, this saves time, money, and effort spent on altering the routes manually.
Vehicle fleet optimization
Vehicle fleet optimization is the method of leveraging transportation to improve businesses' efficiency, productivity, and scalability. From haulers, couriers, sales, service, utilities, public transport to emergency services, comprehensive fleet management is vital.
Not only can it regulate operational costs but also maintain a competitive edge over competitors. Similar to logistics route planning, this involves managing the processes required to run an entire fleet.
Therefore, businesses handle the costs and strategies implemented to sustain quality services and consistently maintain customer expectations.
Organizations optimize their vehicle fleet differently. Augmenting an effective fleet optimization strategy is the key for them to succeed.
Businesses consistently measure the condition of their vehicles to make sure that everything is well-maintained. Integrating the vehicular diagnostic port to applications like Track-POD allows organizations to monitor their health.
It also produces detailed reports of the vehicles to keep tabs on their current condition. In this way, they can receive real-time alerts whenever vehicles require extra care.
Here are the best solutions route planners offer to bolster vehicle fleet optimization:
Set a quota for every driver to ensure that they stay productive without being overworked.
Set up individual driver profiles with designated shift schedules (includes driver breaks and overtime).
Consider the distance of their drivers' house from the warehouse to estimate how much time it could take to finish loading.
For multiple trips, the system must automatically make 2-3 routes with arrival at the warehouse.
Distribute balance order and employee support evenly.
Load multiple vehicles at a given time (instead of one driver at a time) to improve efficiency and productivity.
Another valuable solution to effectively optimize a fleet of vehicles is by availing of outsourced services. It allows organizations to access a myriad of advanced tools that they can use to run everything smoothly.
This option can also provide enterprises with valuable insight that they can use to thrive in a competitive market. Having access to industry experts gives the ability to determine any shortcomings and areas for improvement to match against industry standards.